September 16, 2022
Reading Time:
4
min
Palo Traders Review – Learn More About PaloTraders.Com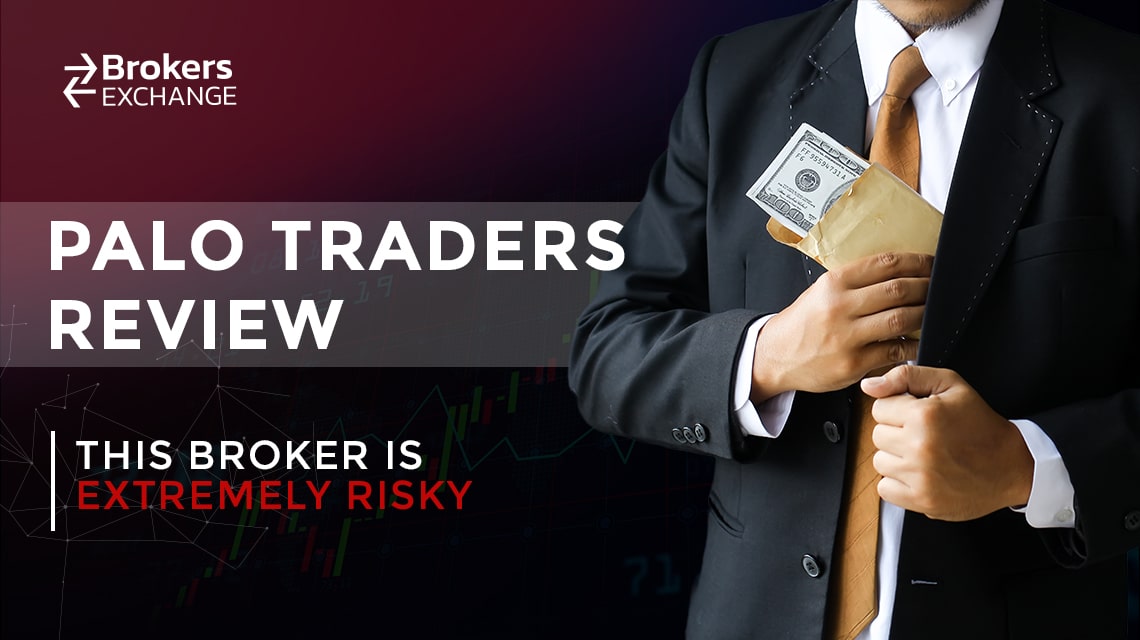 Palo Traders has been rendering services as a Bitcoin-focused platform since 2018 (allegedly), but after checking the palotraders.com domain, it turns out the webpage was registered in 2021. A bit suspicious, right?
This firm offers trading with various cryptocurrencies such as Bitcoin, Ethereum, Lite­coin, and Ripple, among others, as well as over 200 other tradable assets, including forex, commodities, and indices.
It also claims to have branches in major financial hubs, which sounds great, but it isn't true. On its own, Palo Traders is nothing but an unregulated brokerage with no credibility at all, bearing all the hallmarks of a scam.
If you're still deciding whether to take Palo Traders' offer, then better read the following Palo Traders broker review before making that final decision!
Additionally, we urge you to stay away from dishonest brokers like Clearpoint Capital, MEX Atlantic, and Optimize Funds
| | |
| --- | --- |
| Company | Palo Traders (Palotraders LLC, Palotraders Inc) |
| Website | palotraders.com |
| Address | A1: 22 Bishopsgate, London, UKA2: Gustav Mahlerplein 90, 1082 MA Amsterdam, Netherlands |
| Email | [email protected] |
| Phone | +13439456589 |
| Minimum Deposit | $500 USD |
| Leverage | 1:100 to 1:600 |
| Trading Bonus | No |
| Regulation | No |
| Warning | CONSOB, OSC |
Regulation and Funds' Security at Palo Traders
Despite a false claim of having offices in London and Amsterdam, Palo Traders' addresses are just fictional ones, and the company continues to operate anonymously. Also, the lack of details about the owner(s) or jurisdictions raises a red flag. 
It's easily checkable since all UK-based and Dutch-based online financial trading entities must be approved by the British Financial Conduct Authority (FCA) and the Dutch Autoriteit Financielle Markten (AFM). 
After inspecting the websites of both financial market regulators, there is no information about Palo Traders being an authorized brokerage.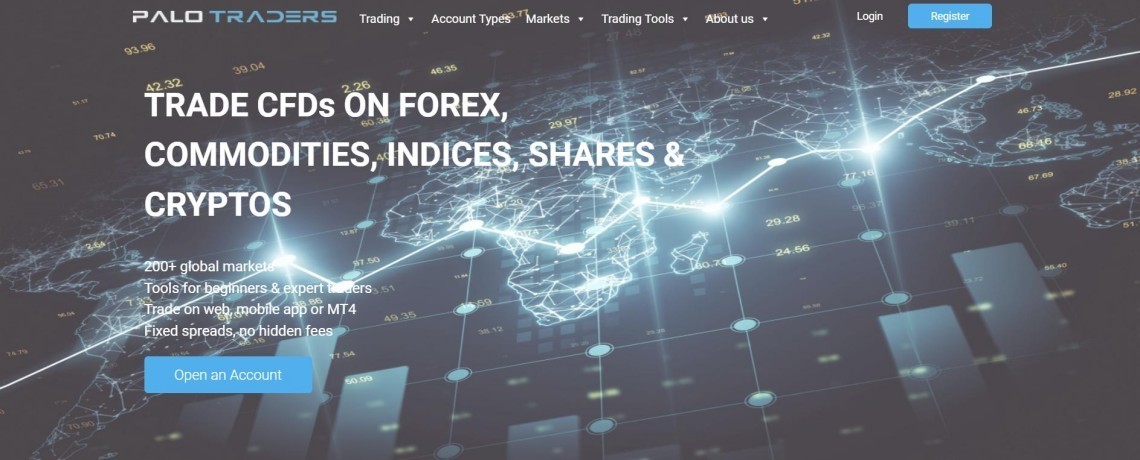 Furthermore, the FCA has limited leverage to 1:30. In contrast, Palo Traders offers leverage from 1:100 to 1:600, which violates legislations of all top-tier financial regulatory agencies, proving that it's an illegal broker and can't hold a license from any governing body.
Therefore, your money is at risk of being forever lost if invested in this bogus broker.
Palo Traders Trading Platform 
Before continuing with Palo Traders' trading software, we want to point out that many well-established corporations, such as the ones recommended in this article, utilize reliable trading platforms like MetaTrader4 (MT4), MetaTrader5 (MT5), and proprietary mobile trading applications. 
You will harness the benefits with a leading internet-based trading platform comprising advanced trading tools. That's not the case with Palo. Although this agency states it provides users with the proven MT4, it doesn't do so. 
Instead, it offers manipulative trading software lagging far behind industry standards—another good reason for giving this phony broker a wide berth.
Available Trading Accounts at Palo Traders
We will proceed with the Palo Traders review as we analyze different account options offered by this illicit broker. We'll focus on accounts because they're where most traders get into trouble.
Four types of live accounts are available with this unlicensed forex provider:
Classic Account: $500, leverage 1:100.
Silver Account: $10.000, leverage 1:200.
Gold Account: $50.000, leverage 1:400.
VIP account: $250.000, leverage 1:600.
It doesn't need to be an expert to realize that this offering is a school example of a hoax. They tries to rip off its customers (read: "victims") by offering too expensive accounts and unfavorable trading terms. 
Most respected trading companies offer initial accounts for as low as $1 with excellent trading conditions, modern trading programs, and integrated funds protection.
Unlike any serious trading organization, Palo doesn't provide a demo account. Demo account holders have the opportunity to practice actual trading, test platforms, and create trading strategies with no risks and costs. 
Needless to say, it's not in the interest of a fraudulent broker to give you anything for free but to overcharge you.
Deposit and Withdrawal Procedures at Palo Traders
As for the means of payment offered by Palo Traders, we want to give a hint. It only accepts Bitcoin for funding, and Bitcoin payments are impossible to trace and, as such, are frequently used by criminals. Do you recognize the pattern?
Concerning withdrawal methods, according to defrauded customers, Palo Traders disapproves of withdrawing. So, giving you a heads-up, never use this financial swindler.
Here's How The Scam Works
So how do scam brokers operate? As the popularity of forex trading continues to rise, many people are considering embarking on online trading to increase their wealth. 
Online grifters capitalize on people's tendency to believe that everything on the internet is valid, even if it comes through a seemingly false email address or social media account. 
Fraudsters don't offer accurate investment advice and only pretend to be helping traders by offering fake investment returns.
If you run into an online scamming scheme promising easy gains without risk, you should realize there is no way for quick earning, so don't fall for lies.
You won't ever really make any money from these shady brokers, nor can you ever recover the money you put into them. 
These online trading frauds can be pretty tricky regarding withdrawal procedures. For instance, they often set unreasonable terms before letting you take funds, or they may levy outrageous withdrawal fees.
Con artists counterfeit information, impersonate real individuals and hide behind offshore enterprises that government agencies don't regulate. 
Therefore, despite the fact that all the required withdrawal requirements have been made, you won't be able to take out the money.
Palo Traders Summary
In closing, our scam broker reviews have found that Palo Traders doesn't follow ethical standards or guidelines for proper operations.
Our research proved that it was committing fraud and deceit by tricking people into thinking that its services were legitimate. In reality, it's a cheating tactic to entice investors to use its fake business.
Albeit online trading entails certain risks and requires some knowledge, investing in spurious brokerage will increase the risk of financial losses.
Thus, be cautious and do a background check before ever thinking about trading.
FAQs About Palo Traders Broker
Methods of Payment Accepted by This Broker?

Palo Traders accepts only Bitcoin payments in spite of it being a warning sign indicating it's a financial hoax.
What Leverage Does Palo Traders Offer?

The broker offers high leverage, ranging from 1:100 to 1:600, which raises suspicions.
What Types of Trading Platforms Do Palo Traders Offer?

Though Broker claims its customers can use MT4 for trading, it actually offers its substandard trading software.