January 25, 2023
Reading Time:
3
min
Smartlite Exchange Review: Discover More About This Broker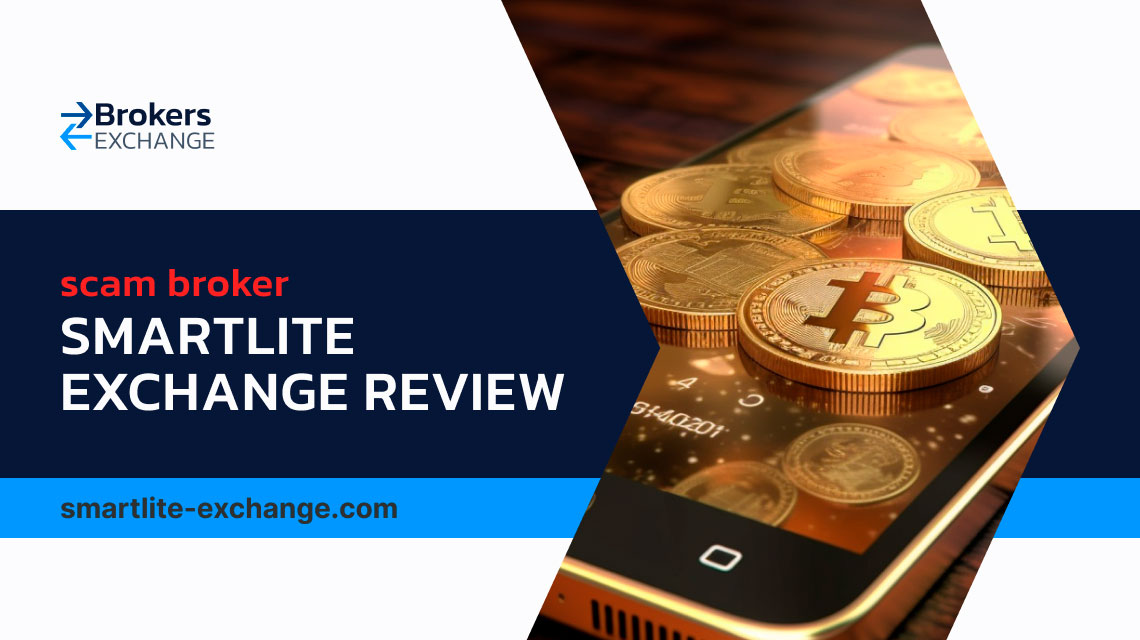 After reviewing the Smartlite Exchange website, we immediately realized that some of the basic information that users need before making a decision on whether to invest in this broker or not is missing. Although the website seems decent at first glance, it turns out to be anonymous and hollow. 
On it, Smartlite Exchange says that they are one of the fastest-growing online trading brokers and provide its financial services to millions of users worldwide. Such big words required verification. In the complete review, we concluded that everything the broker had to say about himself had little to do with the truth. 
If you still doubt our words, read our Smartlite Exchange review to the end and find out what are the basic characteristics of fraudulent brokers and how to recognize them before you deposit your money.
Working with unlicensed brokers, such as those described in the following paragraph, has the same risks as XTrade Brokers, Bitcoin Trade Pro, and FXtradewolf.
| | |
| --- | --- |
| Leverage | N/A |
| Regulation | Unregulated |
| Headquarters | Carmelite House, 50 Victoria Embankment, United States |
| Minimum Deposit | 100$ |
| Review Rating | 1/5 |
| Broker Type | Crypto |
| Platforms | No |
| Spread | N/A |
Smartlite Exchange Regulation and Security of Fund
The address given by Smartlite Exchange on the website is Carmelite House, 50 Victoria Embankment, United States. In addition, the broker claims to comply with American laws, at least that's what it says in the Terms and Conditions on the website. 
It would be nice if it were true, but the website lacks information about licenses and regulatory bodies that issue them. Judging by that, the broker should be licensed by the CFTC and be a member of the NFA, where they should be listed as Futures Commission Merchants (FCMs) and Forex Dealer Members (FDMs). 
This broker does not have the capacity to meet the standards of these regulatory bodies. This means that they are entering the market illegally. 
In addition, no broker would hide the possession of a license if they actually have one. Since Smartlite Exchange is not a legitimate broker, it poses a risk to users' nightly funds, as well as their personal data that can be misused.
Trading Platform Available at Smartlite Exchange
Smartlite Exchange says on its website that it offers one of the most popular trading platforms in the world, the MetaTrader4. But there was no download link for this software anywhere. 
In the end, it turned out that the broker does not own this platform at all, but has a crypto exchange, which is used to buy and sell cryptocurrencies. This means that there is no point in investing in a Smartlite Exchange broker. 
Smartlite Exchange Trading Instrument Offered 
As we have previously explained, this scam broker only deals with cryptocurrencies. This means that no other trading assets can be traded through them. 
Though this information is not clearly presented on their website, allows trading with cryptocurrencies such as:
BTC, 
ETH, 
BCH, and others.
Deposit and Withdrawal Procedure
Smartlite Exchange says on its website that it accepts payments made via credit and debit cards, bank transfers, and cryptocurrencies. It turns out that the broker only accepts payments made in cryptocurrencies, namely Bitcoin, Ethereum, Litecoin, and USD Tether. 
One should not be confused by this situation. The favorite payment method of all fraudulent brokers is cryptocurrencies because these transactions are virtually impossible to track. Such payments are non-refundable and if you have deposited funds with this or any other fraudulent broker, count on the fact that you will hardly get them back. 
The minimum deposit required by the Smartlite Exchange broker is $100, which does not deviate from the rest of the regulated market. Also, the broker mentions a withdrawal fee of 35 dollars, as well as additional fees for withdrawals via credit and debit cards, but since we know that only cryptocurrencies can be deposited, it is clear that you cannot withdraw money with these methods.
How Does This Scam Operate?
Fraud takes place according to the principles of a well-established scheme used by almost all fraudulent brokers, and it aims to make it possible to get hold of their customers' money as easily and as quickly as possible. 
The Smartlite Exchange broker first fills its website with false information that should attract users. Then when the client's deposits, it's over for the brokers who demand payments in cryptocurrencies. 
The next thing they do is buy time, and they buy time by imposing huge fees and bonuses on customers that make it impossible to request a withdrawal. 
Smartlite Exchange Summary
The broker is just one of a number of scam brokers currently active. When such brokers fail, which usually happens relatively quickly, they also appear on a new website under a new name, so their threat is constantly present. 
We hope that we informed you in time about the Smartlite Exchange broker and advise you not to invest with them, as well as with other unverified brokers. If you are a victim of fraud, you should not worry. The best you can do is report the broker to your local regulatory body so they can issue a warning.
FAQs About Smartlite Exchange Broker
Is Smartlite Exchange Regulated?

Smartlite Exchange is not a regulated broker.
What Is The Funding Method at Smartlite Exchange?

The only deposit method with Smartlite Exchange is through cryptocurrencies.
Does Smartlite Exchange offer a Demo Account?

Smartlite Exchange does not offer users a Demo Account.