October 02, 2023
Reading Time:
4
min
Stockpair Review: Steer Clear From This Scam Binary Options Broker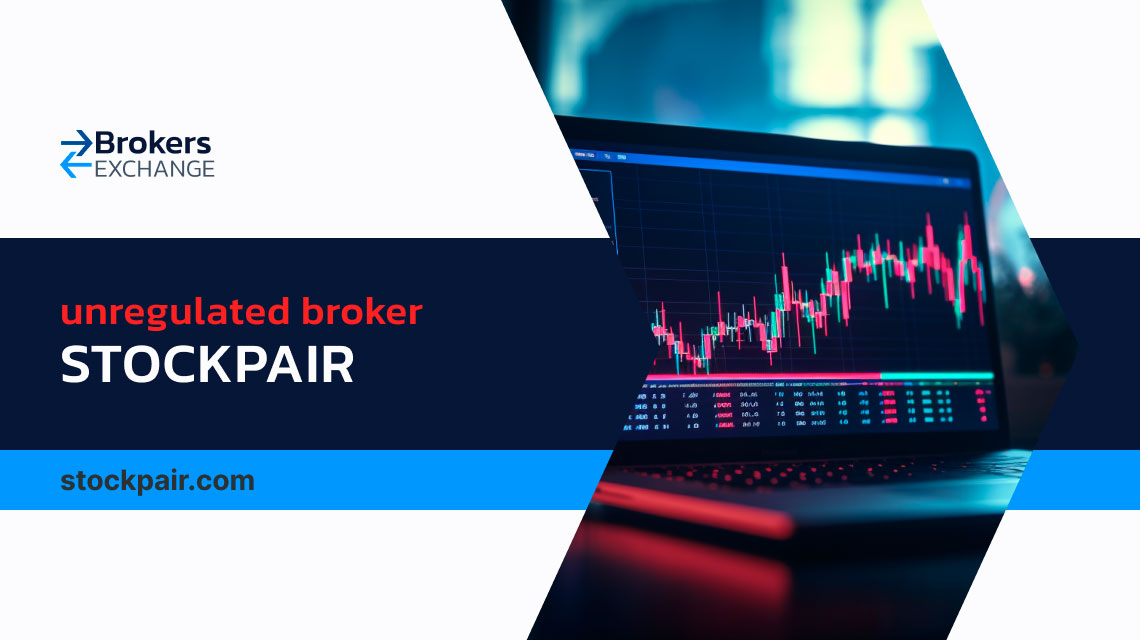 Binary options trading involves a significant amount of risk and might not be appropriate for all investors. If you top it off with an unregulated broker, we can tell you right away that nothing good will come out of it. 
That is why we hope our Stockpair review will shed some light on the broker's operations just so you can learn the potential risks of trading with an unregulated binary options broker. Keep reading to learn more. 
Who Is Stockpair?
Stockpair is an online trading platform for binary options and pair options, allowing traders to speculate on price movements on various financial instruments, including stocks, commodities, indices, and currency pairs. Incorporated in 2010, the firm is based in Limassol, Cyprus. It is the trading name of Nextrade Worldwide Ltd. 
Stockpair
Reliable Broker Must Have
Legal name
Nextrade Worldwide Ltd

Transparently displayed in the disclaimer or legal documents

Regulation
No / Inactive

Within your legal jurisdiction – local regulator

Registered in
Cyprus

Your country or the country whose license applies in your legal jurisdiction 

Established
2010

The older the domain – the higher the possibility the company is trustworthy

Website

www.stockpair.com

 

Domain should be from local or international zones, no .xyz, etc.

Financial Authorities Warnings

None

Contacts

Phone, email, social media, web form

If a withdrawal is possible
No

Yes

Fees

Transparent fees – list of spread and commissions

If Active on Social Media
No

Often present on social media

Investor Protection
None

Compensation fund
Regulation Info
While operational, the Stockpair broker was regulated by CySEC. However, we are unable to confirm that claim, as the firm is closed and license information is long gone. What we can confirm though, is the multiple warnings issued by financial authorities, including the following: 
The Autorité des Marchés Financiers
Financial and Consumer Services Commission
Australian Securities & Investments Commission
Stockpair Broker Profile
Among the trading options available on Stockpair are stocks, commodities, indices, and currency pairs. With binary options from the brokerage, traders can forecast whether the price of an asset will increase or decrease for a specified period. The StockPair trading platform didn't include a mobile app, only a web trader. 
Trading participants can receive a set compensation if the forecast is accurate. They could lose their money if they're wrong. Needless to say, this can be prone to manipulation and deception, so that is why rules for binary options brokers changed heavily in the last couple of years, especially in the EU. 
Trading Platform

Web Trader

Account Types

N/A

Financial Instruments On Offer

Binary Options: 
Forex

(EURUSD, EURGBP, USDNOK)

Stocks

(Apple, Amazon, Microsoft)

Indices

(S&P 500 Index, Dow Jones Industrial Average, FTSE 100 Index)

Commodities

(Crude Oil, Natural Gas, Corn)

Maximum leverage

N/A

Minimum Deposit

$250

Commissions/Bonuses

N/A

Mobile app

No

Desktop app

No

Autotrading

N/A

Demo account

No

Education or Extra tools

None
Is Stockpair Legit?
If you try to access the Stockpair login page, you will notice that the domain is for sale. Just like Northern Bits, the broker ceased operations and we can only assume why. If we consider everything, they scammed their way into the market, only to later get what they deserve. 
So no, this firm is not a legitimate business due to platform manipulation, disappearing with thousands of dollars, lack of transparency, several warnings issued by authorities, and more. There are too many red flags surrounding the brokerage and avoiding it would be in your best interest. 
How Is the Scam Carried Out?
The Stockpair scam is real and trading with them would only take you to a short path of financial loss. Don't think for a second that you are immune to fraud because brokers like this one are known for persuading investors with make-believe stories. The brokerage officially closed in November 2017, and many traders still try to get their funds back from this scammer. 
There are also reports that the software they used wasn't real, instead, traders were playing a 'computer game' while the broker manipulated trades to make it seem like you lost your money. Nations that were affected include Italy, the US, the UK, and Spain. 
Deposits and Withdrawal Methods
Depositing your funds with firms like this one or AltimaTrade is risky and the chances you will see the money again are as low as zero. But the problem doesn't start if you wish to deposit. Scammers will work their way around you, making you feel appreciated, trying to build a trusting relationship just to make you deposit as much as possible. 
The real problem starts when you want to withdraw. Requesting a StockPair withdrawal will make them ignore you and pretend like you don't exist. If you reach out and complain, nothing will ever come of it and you will just keep stressing. That is why it's important to never trade with unregulated brokers because your funds are not protected in any way. 
Can I Make Money While Trading Online?
Making money while trading is possible with the right tools, strategy, awareness, and education. You have to understand the market and the risks it brings, be aware of risks, learn about the market and instruments you want to trade, and make a plan. Test the broker's services and platform on a demo before you invest your real funds and make sure the firm suits your needs. 
Additionally, it's important to remember that profits are earned and not guaranteed. Trading is not some quick-to-get-rich scheme and no one can promise you will be successful. However, with the help of our powerful AI tool, trading becomes much easier. 
It collects historical asset prices and data from charts, which gives traders valuable insight. Its ability to predict future prices and offer guidance on when to buy or sell will elevate your trading skills and you will be able to trade hassle-free. 
If you are within the first 100 traders to reach out, you can take advantage of our tool for 14 days for free, without any commitment. Hurry up and grab this tool to start trading profitably!
FAQ Section
What is StockPair?
StockPair is a binary options broker that allows traders to make predictions about the price movements of different assets, such as stocks, commodities, indices, and currencies, by providing distinctive trading pairs.
Is StockPair Regulated?
Because Stockpair closed, it is difficult to check license information, especially after a couple of years, therefore, the broker is currently not regulated.
What Are The Trading Platforms Of StockPair?
The trading firm didn't offer any popular or well-known platforms, instead, it operated as a web trader.