June 20, 2023
Reading Time:
5
min
StoneX Review: All We Know About StoneX Inc. Broker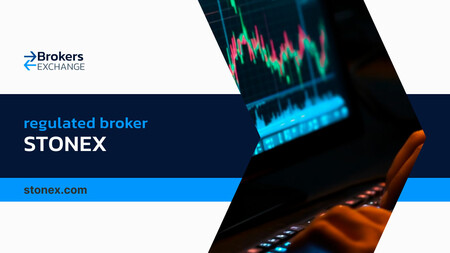 The broker is in the markets for more than 20 years. Their financial coverage is quite impressive and they offer a wide range of investment options. However, the company is not precise or transparent about many of its offerings.
With offices in every continent and transparent contact options, they are managing to build trust among traders. Thus, one false move cost them $1.000.000. Read this Stonex review carefully to find out more.
Who Is StoneX Group?
StoneX Group Inc is primarily registered in the US. They are a member of the NFA and CFTC. These two are the most known US regulators. Besides, there are entities in the UK, Singapore, Hong Kong, Japan and Australia. But also many more countries.
However, we are talking here about FX and CFD trading services. One of the known websites approved for trading purposes is Cityindex.com.  
We always encourage our readers to check up on other articles. More knowledge can make you just more protected. Therefore, don't miss our CarbonCapitalFX, Sway Markets and Eightcap reviews.
StoneX

Legal name:

StoneX Group

Regulation:

Regulated

Registered in:

US

Established:

1998

Website:

Stonex.com, cityindex.com

Financial Authorities Warnings:

N/A

Contacts:

Phone: +1 (407) 741-5347

+1 (816) 410-5636

+44 20 3580-6000

+55 11 3509-5404

Online contact form

 

If a withdrawal is possible:

Yes

Fees:

Hidden fees

If Active on Social Media:

Yes – Twitter, LinkedIn, youtube

Investor Protection:

N/A
Details About Company Regulations – Problems With Authorities
First thing first, we are double-checking their licenses. Starting with FCA, ASIC and FINRA. Indeed, this broker is listed there and nobody can deny the legitimacy of those licenses. This provides certain security that traders need to be comfortable in the trading world. Since the broker is present worldwide, they also acquired licenses from other regulatory bodies.
With this in mind, you might think that's the right choice. However, the broker was penalized recently. To be precise in early 2023, where NFA (National Futures Association) in the US fined them $1.000.000 for rules violation. After this, many traders will rethink their decision to choose this broker.
Important to realize is that the StoneX company doesn't reveal much on its primary website about brokerages. Thus, there are a couple of entities linked to the owner of the company. Besides Cityindex there is also Forex.com which works under the flagship of Stonex Group.
StoneX Inc Company Profile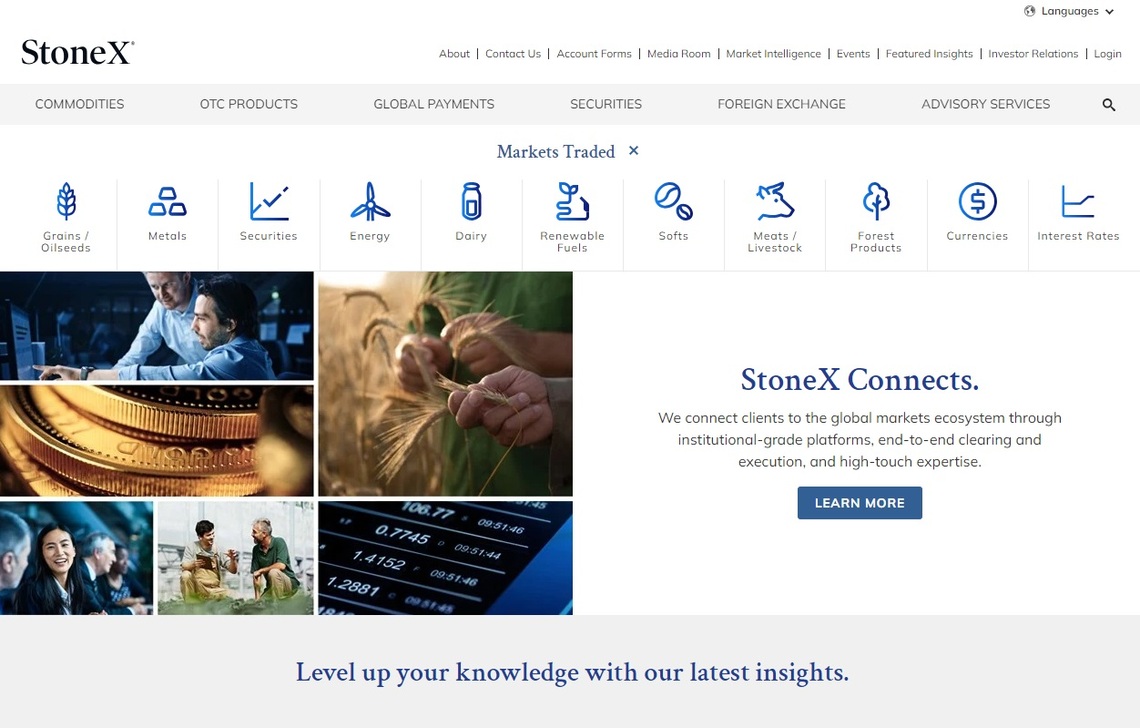 Depending on the brokerage you are using you are getting different conditions. But if we focus on the main one, FCA regulated one we can talk about the most secure one. With such regulation, traders are protected in many ways. PRimariyl with negative balance protection, compensation scheme and many more.
As for the trading software, the broker offers a proprietary platform and Meta Trader 4. Without a minimum deposit requirement, everyone is entitled to try their services. In fact, there is also a demo account available. Even if you are a beginner, you can start expanding your knowledge through their trading academy or even use their signals.
Good to know is that the broker doesn't charge any withdrawal fees and commissions are only applicable on trading with Stonex stock assets. Therefore, many financially beneficial conditions. However, there are some potential issues you should be aware of.
Trading platforms:

Proprietary trading platform, MT4

Account types:

Standard, MT4

Financial Instruments On Offer:

Currencies (GBP/AUD, HKD/USD)

Commodities (Gold, natural gas)

Shares (Amazon, Tesla)

Indices (US500, JPN225)

Cryptos (BTC, DASH, USDT)

Maximum leverage:

1:30

Minimum Deposit:

No minimum deposit

Commissions/bonuses:

Commission only on shares from $5 / No bonuses

Mobile app:

Yes

Desktop app:

Yes

Autotrading:

Yes

Demo account:

Yes

Education or Extra tools:

Academy, Smart Signals and more
Traders Reviews of StoneX – User Feedback
Generally speaking, many traders reported issues with platform malfunctions. From button bugs and being unable to close and open positions to withdrawal issues. All this combined brings a very bad picture of this broker. Ultimately, it's up to you whether you will trust them or not. But if you want to trade comfortably, you should do detailed research before you invest any money.
After all this, you understand that even with trusted licensing you can find some irregularities. Therefore, we always suggest traders talk to experts. Our specialized team holds some information that is not present to everyone. But to find out more, get in touch with us.  
https://www.trustpilot.com/review/www.danielstrading.com
https://www.trustpilot.com/review/www.cityindex.com
StoneX Customers – Who They Are and How They Come to Business?
Stonex trading company clients are coming from all parts of the world. But mainly from:

United States

United Kingdom

Italy

Brazil

India
Since the company has multiple affiliate and partnership programs, its clients mainly come from recommendations nowadays. For inexperienced traders, it's enough to tell them they are regulated and they can jump on a deal.
Another highly important aspect is social media. It's not rare that clients are contacted directly through social media. But firstly they are attracted by catchy market news. Thus, many of those traders just want to make extra income. But if you are looking for a reliable broker on your side you should know something more about brokers. Contact our team to expand your knowledge and keep your money safe.
Deposit and Withdrawal Methods
Depending on the entity you are working with you might get different funding options. However, we generally advise traders to use debit and credit cards as the safest option. But also because of a chargeback available. Considering the Stonex reviews we could see they are potentially problematic.
Much information on the Stonex website is related to US investors. However, there are no specified funding or withdrawal methods with Stonex Financial company.  The best option is to check what domain you are trading with, what laws and regulations apply to that entity and of course to check reviews. If there is anything that you don't understand you can talk it through with our experts.
Our Safe Trading Experts' Verdict of Stonex Group Inc
Stonex company looks like a highly reliable company. However, their website might be confusing for many novice traders. Even experienced ones. Simply because they don't provide transparent information about FX and CFD trading services. Also, the broker had to pay an enormous fine to NFA after a complaint. On top of all, many reviews are pointing to potential issues with their platforms.
In general, you can very easily avoid any potential problems. After consultation with our experts, you can understand the difference between the brokers. It's not the same when the broker has multiple entities that confuse you and one that is focused only on one business. Don't hesitate to reach us. Our first consultation is completely free. But everything you learn from that is priceless.
FAQ Section
Who Is the Owner of StoneX?
The StoneX Group Inc. is the owner of the StoneX brand and many other entities spread worldwide. Even though they are regulated there are some irregularities with the company.
How To Start Trading Safely?
Once you understand completely how brokers operate you can choose the right broker without mistakes. The good thing is that we can assist you in analyzing brokers. Contact us today!
How Can You Help Me Choose the Best Forex or Crypto Broker?
After assessment of your preferences and skills, we can give you a proper recommendation. Still, the choice is yours. No pressure, no commitment and no costs. Get in touch today!