July 19, 2023
Reading Time:
5
min
SuccessFN Review: Can You Truly Succeed On This Platform?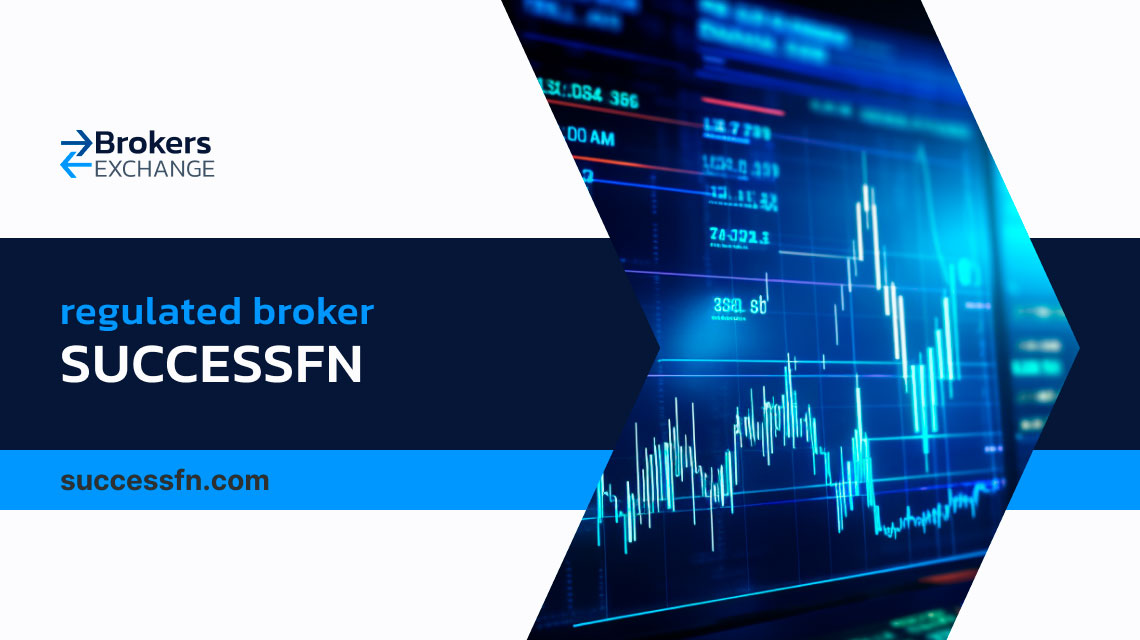 Success Finance Group is a Hong Kong-based enterprise engaged in securities & precious metal trading and loans. This group operates via several subsidiaries.
Is SuccessFN Good? That's the main question that our SuccessFN Review aims to answer but also to address the complaints against the broker that we found.   
What We Know About the Success Finance Group
Success Finance Group includes several members. We are mainly interested in Success Securities Limited and Success Precious Metals Limited.
Is SuccessFN Regulated? The former was regulated by the Hong Kong Securities and Futures Commission (SFC) but the company exceeded the scope of the trading license. It can be seen in the complaints traders wrote against the broker.    
Broker name
Reliable Broker Must Have
Legal name:

Success Finance Group

Transparently displayed in the disclaimer or legal documents

Regulation:

Regulated

Within your legal jurisdiction – local regulator

Registered in:

Hong Kong

Your country or the country whose license applies in your legal jurisdiction 

Established:

2006-02-10

The older the domain – the higher the possibility the company is trustworthy

Website:

successfn.com

 

Domain should be from local or international zones, no .xyz etc.

Financial Authorities Warnings:

None

None

Contacts:

Phone, email, web form

Phone, email, social media, web form

If withdrawal is possible:

Withdrawal issues may arise

Yes

Fees:

Transparent list

Transparent fees – list of spread and commissions

If Active on Social Media:

Not active

Often present on social media

Investor Protection:

Available (Hong Kong compensation scheme – 150,000 USD for certain markets)

Compensation fund
Regulation Info
Success Securities Limited is regulated by the Hong Kong SFC. However, there are several concerns associated with Success Finance. The regulatory status of SuccessFN is problematic though. Furthermore, there is limited information available about the licensed institution dealing with gold and silver investments, and no contact details.
SuccessFN had its AGN056 license revoked. The institution was involved in leveraged FX trading. The effective date of the license was December 6, 2005. Success Securities Limited, licensed under AEZ190, exceeded its licensed business scope of dealing in securities. The effective date of the license was January 4, 2005.
Success FN is not exactly "clean". Furthermore, the regulatory status of AGN056 is marked as revoked, further emphasizing the necessity for caution. Be careful with such brokers, several traders lost it with SuccessFN and FXDD.
SuccessFN Profile
Trading platforms:

N/A

Account types:

Single live account

Financial Instruments On Offer:

Forex currency pairs – EUR/USD, GBP/JPY…

Precious metals – gold, silver, platinum…

Commodities – crude oil;

Securities.

Maximum leverage:

1:20

Minimum Deposit:

N/A

Commissions/bonuses:

0.5 USD/oz for gold, 0.4 USD/oz for silver

Mobile app:

Not available

Desktop app:

Not available

Autotrading:

Not available

Demo account:

Available

Education or Extra tools:

Not available
The SuccessFN trading platform is not known. Nevertheless, we do know that the broker does not support proper third-party software such as MT4, MT5, or cTrader. The SuccessFN login page offers a demo account option, which we recommend you try out before investing real money.
The spread for local London gold is 0.5 USD/oz, while the spread for local London silver is 0.04 USD/oz. The service fees include negotiable commission rates, stamp duty of 0.13% of the gross value, transaction levy paid to SFC, trading fee paid to HKEx, clearing fee ranging from 6 HKD to 300 HKD, and a suspended I/C levy. 
Nominee and settlement services involve fees for S.I. delivery, scrip fee for registration, shares & bonus warrants/cash dividend collection, transfer deed stamp duty, stock custody fee, withdrawal of physical shares, subscription of warrants/rights/open offer/preferential offer, IPO financing, and other bank-related fees.
Is This Broker Safe?
This broker is not safe. We already stressed the fact that SuccessFN exceeded the scope of the SFC license. One of the broker's licenses even got revoked.
To make matters worse, there are many complaints against the broker. Traders seemed to have experienced withdrawal issues, which is definitely a valid argument for why this broker is not the best option for trading.
If you lost money to SuccessFN, we can help you recover it. Book your free consultation with us today.
Trader Reviews – Sharing Experiences
SuccessFN got exposed on wikifx.com. There are several complaints against the broker on that website. The negative reviews are as old as 2019. And there are recent ones as well so be careful with this broker.
 Chat with u via WeChat for 1-3 months to win your trust and then cheat your money. After people realize it is a scam, the frauds will try to comfort u via some sweet talks. If it doesn't work, they will blacklist and delete u. Hong Kong is the home to frauds now.
WikiFX user, February 5, 2021.
Don't let them operate for you,who will claim all your money!My friend has also encountered with it.They just earn commissions without,regardless of your plight.
WikiFX user, November 2, 2019.
Don't go there, everyone, they will keep asking you to invest money in it, regardless of whether you live or die, until you lose everything
WikiFX user, December 10, 2022.
How the SuccessFN Platform Reaches Clients and Who Are They?
According to godaddy.com/whois, the SuccessFN website domain was created on February 10, 2006.  Since then, the broker has been actively offering trading services mainly to traders residing in the following countries:
US;

Australia;

South Korea.
All of these domains boast pretty heavy regulations, especially in the United States. Although Hong Kong is also a Tier 1 jurisdiction, the regulations differ from those in force in the US and Australia.
SuccessFN is not active on social media. The website displays only a phone number, a fax, and an email, which are the only communication channels with this broker.  
Deposits and Withdrawal Methods
SuccessFN included several payment methods that can be used to deposit funds:
Cheque;

Cash;

Bank transfer.
For cheques, clients must provide an image of the cheque, along with the deposit advice, for verification purposes. The fund will not be credited until the depositor's information is obtained from the bank, which may take up to 14 business days. Third-party fund deposits are not accepted.
The maximum cash deposit amount is 300,000 HKD (around 38,000 USD). Clients must provide a deposit slip with their signature for verification. Deposits exceeding that amount may be rejected. Withdrawals can only be made to pre-registered bank accounts.
Reasons To Avoid This Company
The most obvious – a revoked license, exceeding the scope of the existing license, and many complaints. There is evidently some shady business going on here, which is why we do not recommend this platform.
Traders stressed the fact that they cannot get their money out from SuccessFN. Users of CornerTrader had similar issues. There are many better Hong Kong-based brokers with a clean record.  
Having withdrawal issues with SuccessFN? We can help you retrieve your funds.
Our Safe Trading Experts' Opinion on SuccessFN
SuccessFN is a Hong Kong-based broker. This entity has been active since 2006 and has offered services to traders from the US, Australia, and South Korea, outside of Hong Kong.
We do not recommend you trade with SuccessFN. Many traders have written complaints against the broker and its suspicious way of operating. If you're having issues withdrawing funds from SuccessFN, please book a free consultation with us.
Contact us today and let's find the right broker for you.
FAQ Section
Is SuccessFN Legit?
SuccessFN is not entirely a "clean" trading platform. Many traders have complained about withdrawal issues.
Can I get my money back from SuccessFN?
Depending on your time of reaction, it's possible to get a refund. We can help you get your money back. Book your consultation with us.
Who Owns SuccessFN?
SuccessFN is part of the Success Finance Group, an enterprise registered and regulated in Hong Kong.