September 05, 2023
Reading Time:
6
min
The Traders Domain Review: Facts You Should Know About thetradersdomain.com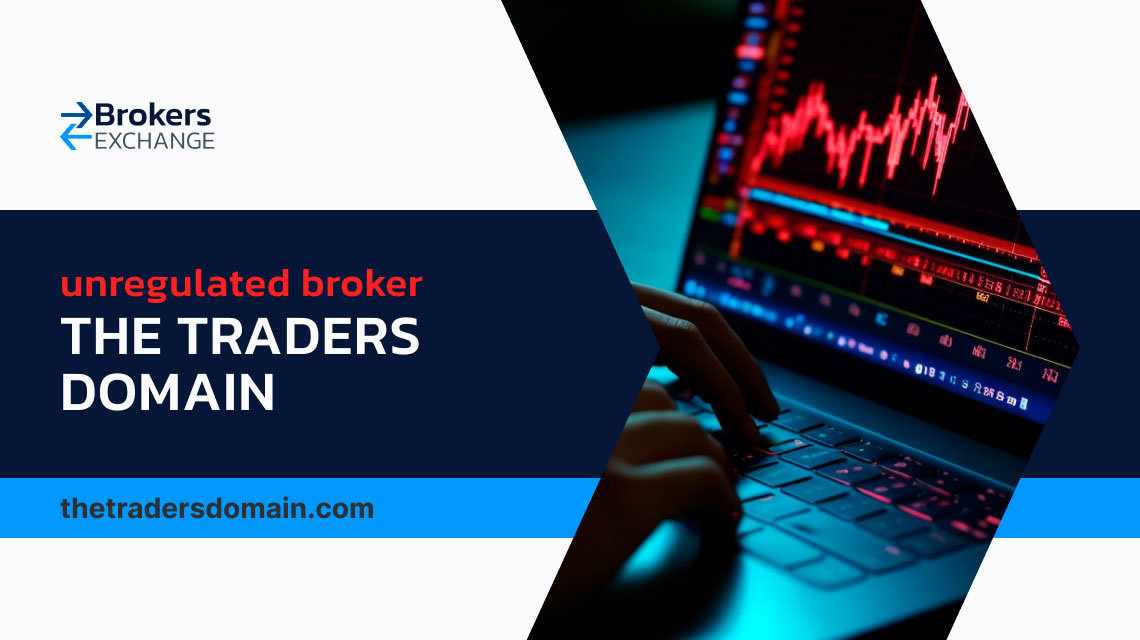 When we see a broker whose domain is shut down, we don't even give him the benefit of the doubt or ask why. It's almost certain that domains like that are a scam and trying to trust the broker would just be a waste of money and time. The truth is already out there and our The Traders Domain review has the most important details you need to avoid them and similar brokers in the future. 
Today, The Traders Domain isn't operating anymore, at least not under the same name. Everything started with an individual called Nino Koroff and his "Get Rich Quick" course. Once Ted Safranko, the Traders Domain owner joined to course, he began realizing that Nino was scamming people and that is probably where he got the idea. Just like WaveSolutions, The Traders Domain is also on our broker's to-avoid list. Learn how to recognize and avoid scams by reading on. 
Who Is The Traders Domain? Start To Finish
In 2017, Ted Safranko made his course called The Forex Family. Soon after that in 2018, The Traders Domain was launched. Ted said that it would be non-manipulated as opposed to many scamming brokerages at the time, however, this was not the case and many people didn't realize that Traders Domain was a launch of a multi-million scam. 
With his business partner, David Negus, they opened the doors to the brokerage in 2018. The roommate of David exposed their secrets as he witnessed everything from start to finish. The brokerage was operated from a spare room where Ted lived, and originally, it was supposed to be a reliable option for all traders. 
The Traders Domain
Reliable Broker Must Have
Legal name
Traders Domain FX Ltd

Transparently displayed in the disclaimer or legal documents

Regulation
Unregulated

Within your legal jurisdiction – local regulator

Registered in
Suite 305, Griffith Corporate Centre, P.O. Box 1510, Beachmont, Kingstown, Saint Vincent And Grenadines

Your country or the country whose license applies in your legal jurisdiction 

Established
2018

The older the domain – the higher the possibility the company is trustworthy

Website
thetradersdomain.com

Domain should be from local or international zones, no .xyz, etc.

Financial Authorities Warnings

None

Contacts

[email protected]

+1 8334004242

Phone, email, social media, web form

If a withdrawal is possible
No

Yes

Fees

Transparent fees – list of spread and commissions

If Active on Social Media
No

Often present on social media

Investor Protection
None

Compensation fund
Regulation Info
The Traders Domain was not regulated by any financial authority, so that is why their scams were so easily executed. To make things worse, there are reports of AnyDesk usage, which means that the broker accessed their clients' computers and maybe even executed the trades themselves. Even though the trades were probably fake, the investments were real, and many traders lost their money without even knowing what happened. 
CFTC estimated that around $145 million was invested into The Traders Domain's Ponzi scheme, and soon after, they published a warning: 
As of this day, more than $500,000,000 has been invested into the Traders Domain scam and after the scheme got exposed, many of their sponsors decided to come clean, confirming everything.  
The Traders Domain Broker Profile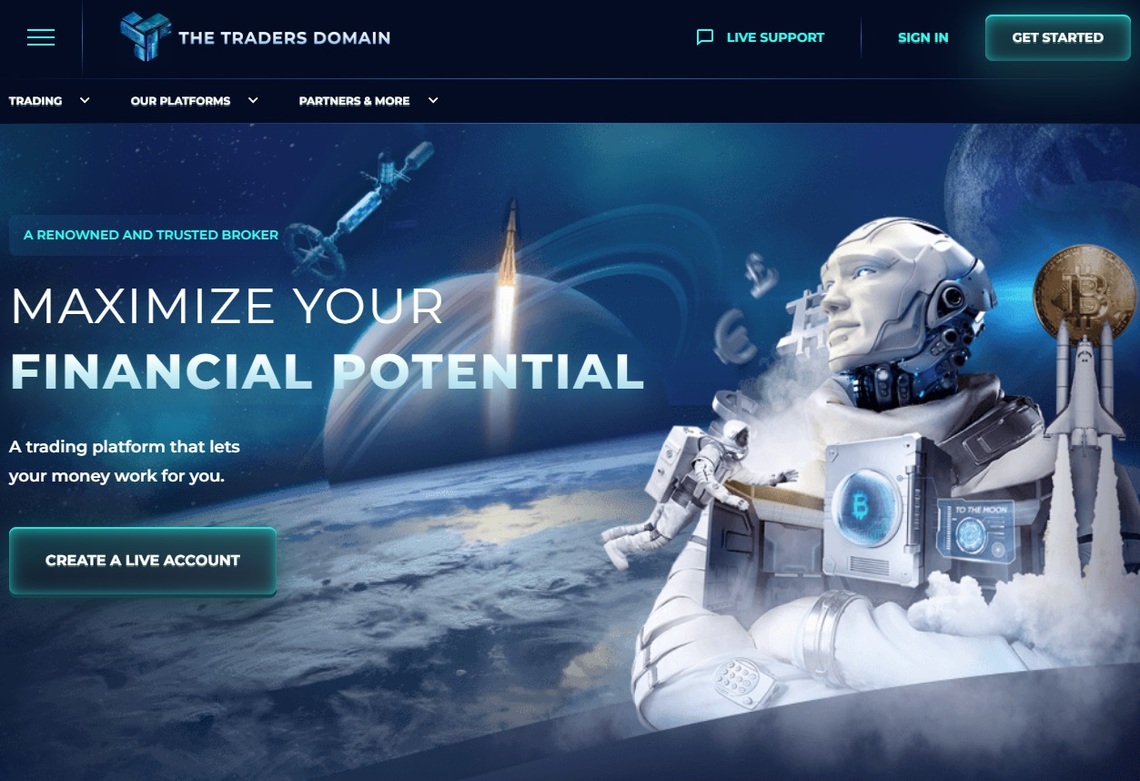 At first glance, they seemed like a legitimate choice for traders. Offering popular trading platforms MT4 and MT5 only required a $100 initial deposit. However, the real truth about the Traders Domain was much worse, and the reality was that all the money in the Traders Domain was fake. The real question was, if the money was fake, where did the real money go? 
Soon after, the broker was exposed for having a money laundering operation to get the real money offshore. This is based on a series of invoices available, showing money being sent from an onshore bank to offshore shell companies, which was very suspicious. 
The most concerning one was $1,000,000 sent to a company called Discover Tour Plus, which seemed to be a 'travel agency', however, booking a vacation was not possible from their website as none of the links worked. In the end, it was proved that the site was just a front for funneling millions of dollars offshore. 
Trading Platform

MT4, MT5

Account Types

ECN, Standard, Islamic, PAMM, Mini BTC

Financial Instruments On Offer

Forex

(EURUSD, EURGBP, USDNOK)

Cryptocurrencies

(BTC, ETH, XRP)

Commodities

(Crude Oil, Natural Gas, Corn)

Maximum leverage

1:500

Minimum Deposit

$100

Commissions/Bonuses

$7 per lot commission

Mobile app

Yes

Desktop app

Yes

Autotrading

Yes

Demo account

Yes

Education or Extra tools

None
Is The Traders Domain Legit?
The Traders Domain described themselves as an A book brokerage, which means their trades are real, however, with stories about them changing trades, it can only mean they are a B book broker. One day all of a sudden, all trades got erased, and when asked about it, Ted Safranko claimed the server was being refreshed, as if that would affect the trades. 
However, there has been proof in the form of invoices from B2Broker, charging Traders Domain for B broker services. B2Broker is a While Label Solutions provider, which simply means they sell a brokerage product that you can place your name on, meaning that the back end of Traders Domain is just a rebranded product. 
Their Ponzi scheme slowly surfaced, leaving many traders in debt. Having that in mind, the Traders Domain is not a safe broker, and the web is flooded with proof confirming that. Reach out right now and we can recommend a legitimate and regulated broker with whom you'll be excited to trade with. 
The Traders Domain Review: Traders' Thoughts and Opinions
The Traders Domain has almost 450 reviews on Trustpilot, and more than 50% are unfavorable. This raises serious questions about their reliability as more than 200 people rated the broker as a scam. One trader even lost $300,000 and when he requested a withdrawal, he was ignored for weeks until finally the company shut down. Many traders complained about their automated trading platform, saying: 
"Because of the way that its trading system is set up, using this platform can result in severe financial risk. Your money could be taken without any returns due to the platform's automated processes making it difficult to understand what is happening. I strongly advise keeping away from this platform to prevent being conned."
Some of them complained about withdrawal issues and how at first, it will seem that you're making money but as soon as you want to withdraw, they will disappear.
How Was the Scam Carried Out?
The Traders Domain Reddit posts are all over the web, with even more people complaining about this sham brokerage. So far, we explained how the scam was carried out from start to finish, however, the money laundering through crypto was something to worry about. 
The majority of their victims were in the United States, Canada, France, the United Kingdom, and Pakistan. A note on their website mentioned they don't accept US clients, however, right below, it was stated that they have crypto accounts. Working in this manner is illegal, and the Traders Domain lawsuit confirmed that they moved over $50 million in crypto and US currency. The Traders Domain hedge fund offered an opportunity for high returns with high risk, however, no one was aware that the risk was in reality, a large scheme. 
Deposits and Withdrawal Methods
The Traders Domain withdrawal issues were not surprising to us, as it was evident a scam this large is only after the money. Faking trades is not unusual, however, no one was successful in it as TD. The broker advertised many payment options such as credit/debit cards, wire transfers, and many popular e-wallets. However, the most used was crypto, as it allowed them to launder the money and accept US traders. 
Withdrawals with this brokerage were out of the question because, in reality, the money didn't exist. It was sent to an offshore bank or company as soon as it was deposited and giving money back to traders was not on Ted's mind. 
The Traders Domain Pros and Cons
Pros
Cons

MT4 and MT5

Demo account

Unregulated

Ponzi scheme

Money laundering

Lack of transparency

Hidden fees

Offshore brokerage

Accepting US clients through crypto

Several lawsuits

Illegal activities
Long Story Short – The Traders Domain
We hope that our in-depth evaluation of the Traders Domain will serve as a warning to all traders around the world not to trade with unregulated brokers. If the TTD was regulated, their Ponzi scheme wouldn't be successful, as financial regulators oversee the broker's operations and would report any suspicious activity. 
If you have been scammed by brokers similar to the Traders Domain, like Finaguide, don't waste any time. Reach out immediately and report the scammer, and we will do our best to recover your investments. 
FAQ Section
What Is The Traders Domain?
The Traders Domain is a $500,000,000 Ponzi scheme that was accused of scamming investors and money laundering.
Is The Traders Domain A Regulated Broker?
No, Traders Domain was never regulated or registered. From the moment they were launched in 2018, the broker was able to scam investors for over $500,000,000.
How long does it take to withdraw from The Traders Domain?
If you are lucky enough to get the withdrawal approved, the broker claimed it was processed within 1-2 business days.