November 01, 2023
Reading Time:
4
min
Tradepro Academy Review: Futures Day Trading Academy Overview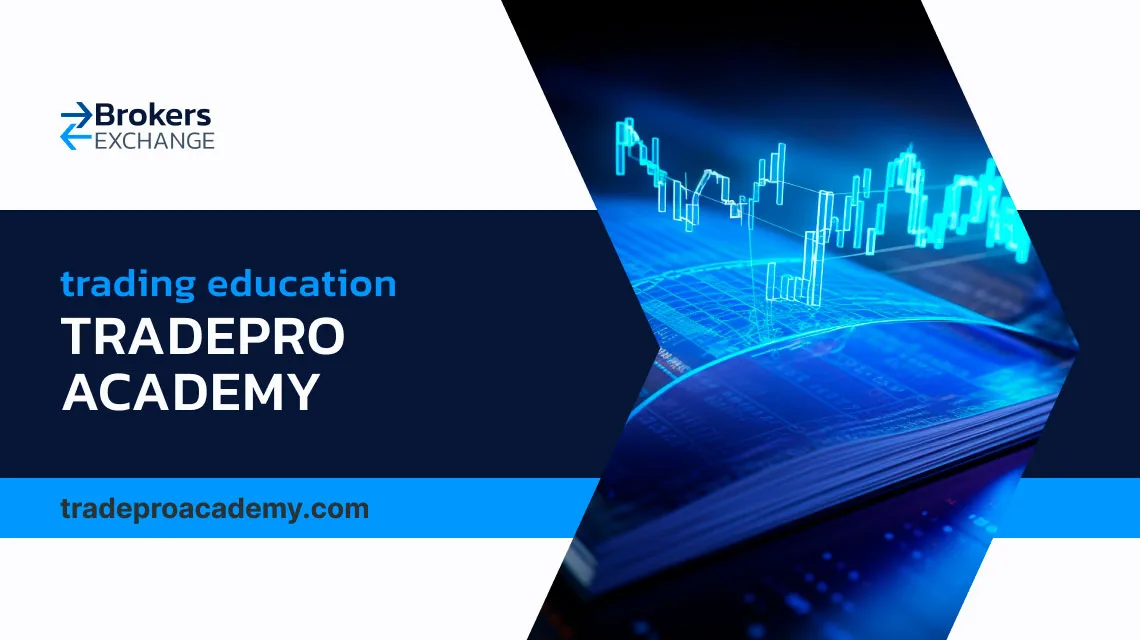 Education is crucial before you start trading. Without it, you can't be prepared and confusion is never good with trading. You need to know how to make informed decisions, which is impossible without proper education. 
A company offering educational material to help you become a successful trader. To give investors access to experienced traders, Tradepro offers live trading rooms and online training. You may learn more about the company's offerings from this TradePro Academy review. 
Who Is Tradepro Academy?
The company Tradepro Academy offers education on stock, options, and futures trading. To determine appropriate entry and exit positions, the business trains investors to recognize price-influencing aspects including order flow. 
The owner of the company George Papazov and one of the top option traders and moderators is Victorio Stefanov. According to our research, neither of them are very experienced traders, despite their claims. Keep reading our Tradepro Academy review to learn more. 
Company Type
Educational Academy
Legal name
Tradepro Academy
Regulation
Not expected
Registered in
1179 King St W, Suite 215, Toronto, Ontario M5V 2Y3, CA
Established
2012
Website
tradeproacademy.com
Financial Authorities Warnings
Contacts

+1 866-887-2338
Web Form
Live Chat

Fees

Futures Day Trading $219/mo
Options Day Trading $139/mo

If Active on Social Media:
Yes
Investor Protection:
No
Activity areas
United States, Canada, India, United Kingdom, France
Main threats
Too expensive 
Main perks
Suitable for Options, Futures, and Stock traders
Regulation Info
TradePro Academy is not a financial brokerage or trading platform; rather, it is an instructional resource. They mainly provide trading and investing-related courses and educational materials. Regulation is not expected with platforms like this until they start offering investment advice or financial services. 
The Tradepro Academy USA clients would usually expect regulatory oversight by the CFTC because the academy offers educational material for futures trading. 
Although regulation is not expected with platforms like QuantConnect and Tradepro, the regulation, in this case, falls onto the broker. That is why it's important to choose a reliable and transparent brokerage company after learning how to trade. 
Tradepro Academy Features
Offering webinars, classes, and other educational materials about trading and investing in financial markets, TradePro Academy is an online platform and educational resource. The company offers Futures, Options, and Stock trading courses, in addition to Order Flow Courses. 
Their course offerings encompass a diverse range of subjects about trading in stocks, options, futures, and currency markets, including technical and market analysis, risk management, and various trading methods.
Tradepro Academy Plans
There are various plans to choose from, suitable for options, futures, and stock traders. You have the opportunity to subscribe to Futures Day Trading for $219 a month, or Options Day Trading for $139 a month. 
With the futures plan, you can expect a starter course, community trader chat, discord trading, live trading webinar, daily trade plans, market analysis videos, and live trade review videos. The Options day trading offers daily actionable setups, weekly analysis videos daily trade plans, and options day trade chats. 
Additional courses are also available for purchase for a one-time charge, including the Stock Trader course for $699, the Options Trader course for $1,499, and the Futures Day Trader course for $1,999. 
And in the end, if you don't like what you paid for, there is a 7-day money-back guarantee, no commitment. 
Is Tradepro Academy Safe?
Overall, yes the company is a legitimate business and they are safe to use. There are no reported issues or any other indications that subscribing to this company's plans is risky. However, you need to make an informed decision to see if the courses are worth paying for. 
Platforms like Stock Rover that offer AI trading tools can enhance your trading skills and help you become a profitable trader. While profits are not guaranteed, they can be boosted with the help of additional tools. We reveal an amazing AI Analysis Bot toward the end of our Traderpro Academy review. Stay tuned! 
Traders Share Their Experiences
There are only five comments in total on Trustpilot for Tradepro Academy, and only one of them is a 4-star review. Considering the company was established in 2012, five reviews seem insufficient, however, we couldn't help but notice that all reviewers posted only one review, and it is for Traderpro Academy. 
Not only it is suspicious but also odd, especially since they claim to be a reputable and well-known academy. Unfortunately, five reviews are not enough to judge them and there are no other platforms where you can post a review about Traderpro. 
Deposits and Withdrawal Methods
The accepted deposit methods include credit and debit cards, and PayPal. Once you create an account, you can decide on the plan you want to use and just enter your card details to proceed with the purchase. 
The refund policy offers a 7-day money-back guarantee, which should not be mistaken as a free trial. You still have to pay money and then decide whether or not you will use the platform and its courses. 
Weighing the Pros and Cons
Pros
Cons

7-day money-back guarantee

Variety of educational material 

Several courses to choose from 

Accepts credit/debit cards

Overpriced 

Not a variety of payment methods 

Not too many reviews
Can I Make Money While Trading Online?
In the end, all that matters is that you get what you paid for and with Tradepro Academy, we don't think you will. Their courses are overpriced and paying more than $2,000 seems excessive compared to others. So in conclusion, there are better educational resources than this.
That said, we reveal our AI Analysis Bot, a potent program that can help you elevate your trading skills and become a successful trader. Instead of having to rely on brokers and other platforms, you can learn the basics and AI.F will help you make informed decisions. 
We suggest booking your chance right now because you have an opportunity to win a 14-day trial. Make note, that the offer is only available to the first 100 traders who reach out. So, what are you waiting for? 
FAQ Section
What is Tradepro Academy?
TradePro Academy is an online learning environment that provides information and courses on trading and investing in different financial markets.
What courses are offered by Tradepro Academy?
The available courses include Futures Day Trading, Options Day Trading, and Stock Trading.
Can I benefit from trading online?
Online trading has the potential to be a source of financial gain, but it also contains risks. Your ability to manage risks and achieve success will determine how well you understand strategy, know how to trade, and other factors.