July 06, 2023
Reading Time:
5
min
Uncover the Truth about this Broker in Our TriumphFX Review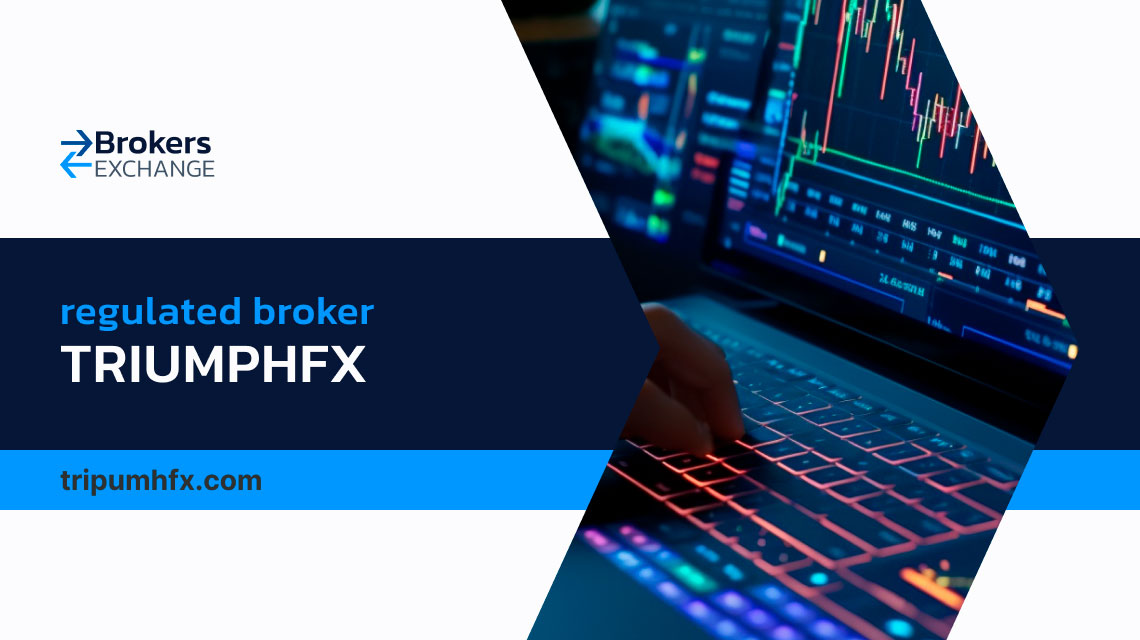 Triumphfx is one of those brokers that seems legit at first glance but has a shady background. It has a fantastic offer, but we cannot completely trust this broker because of its regulator.
Find out all of our concerns in this TriumphFX review and see why you should think carefully before giving your money to this broker. Let's start!
Who is TriumphFX, and is It Regulated?
TriumphFX is a company under the umbrella of Triumph Int. (SC) Limited. They are registered in Seychelles and have been around since 2009. For those wondering, the TriumphFX founder is Christoforos Christoforou, and his company offers a wide range of services.
Most notably, TriumphFX claims to be a securities dealer and has a license for this financial activity issued by the Financial Services Authority of Seychelles.
Broker name

Reliable Broker Must Have

Legal name:

Triumph Int. (SC) Limited

Transparently displayed in the disclaimer or legal documents

Regulation:

Regulated (FSA)

Within your legal jurisdiction – local regulator

Registered in:

Seychelles

Your country or the country whose license applies in your legal jurisdiction 

Established:

2009

The older the domain – the higher the possibility the company is trustworthy

Website:

https://www.tfxi.sc/en

Domain should be from local or international zones, no .xyz etc.

Financial Authorities Warnings:

Securities Commission Malaysia, Monetary Authority of Singapore

None

Contacts:

Email:

[email protected]

Phone: 4322001

Phone, email, social media, web form

If withdrawal is possible:

Unlikely

Yes

Fees:

Yes, depending on the account

Transparent fees – list of spread and commissions

If Active on Social Media:

Facebook, Instagram, LinkedIn

Often present on social media

Investor Protection:

No

Compensation fund
TriumphFX Broker Profile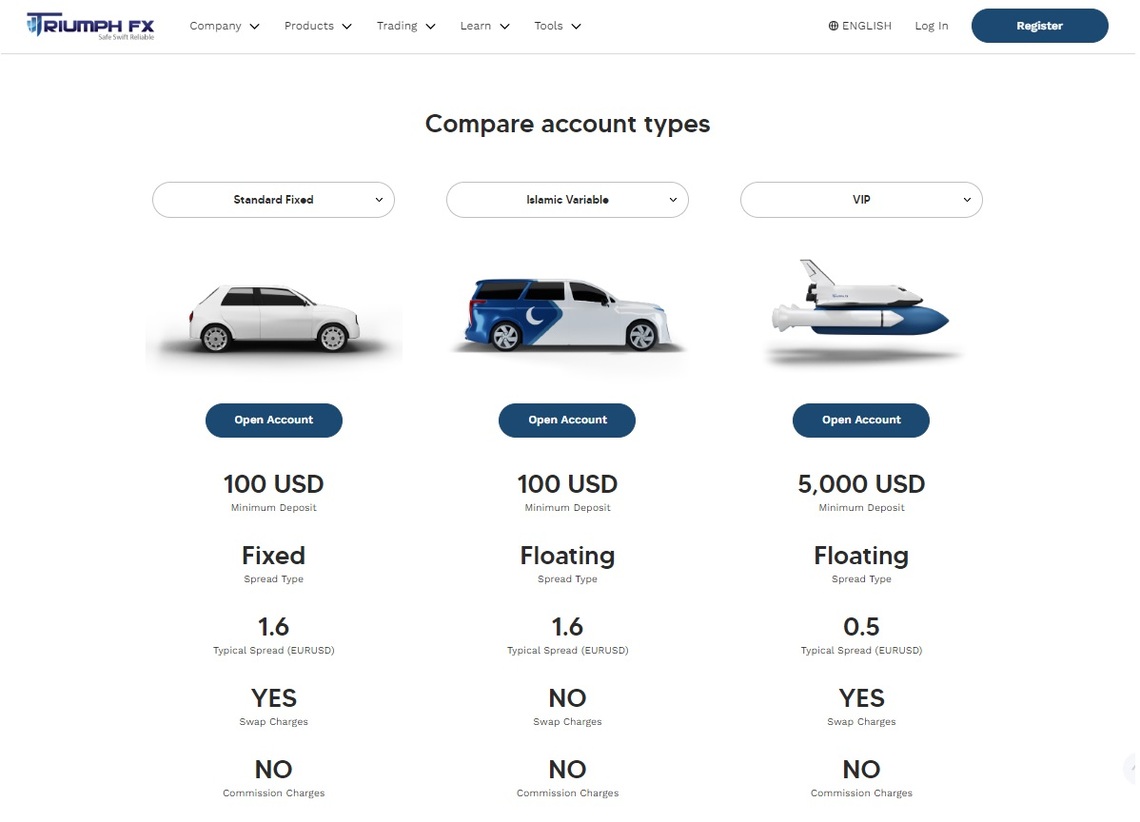 TriumphFX has a lot to offer to its clients. First on the list of benefits are the two trading platforms:
Out of the two, we prefer the former. MT4 is one of the best trading platforms you can work on. It gives you valuable trading tools that will boost your trading immensely, and on top of that, the TriumphFX MT4 download is available on both desktops and mobile devices.
The broker also has its proprietary platform in the form of a WebTrader. While it might offer more personalized tools, WebTraders generally lag behind platforms like MT4 and MT5.
Mobile Trading App
Triumphfx also allows you to take your trading on the road with their mobile trading app. The idea is to have all the necessary information at your fingertips, making trading even more accessible.
Demo Account
If you are not sure whether you want to partner with TriumphFX, you can open a demo account and see what they offer. This is a great option for novice traders since they can test their skills without real consequences for their money.
Welcome Bonus
We could not find any welcome bonuses being offered now, but according to other reviews, there were some in the past. We want to emphasize that although enticing, scammers can use these offers for shady purposes. That is why Tier-1 regulators banned bonuses to protect investors from potential scams.
Trading platforms:

MT4, WebTrader

Account types:

Standard Fixed/Variable – $100

Islamic Variable – $100

Premium – $500

Platinum – $2,000

VIP – $5,000

Financial Instruments On Offer:

Forex (EUR/USD, GBP/USD, etc.)

Commodities (gold, silver, oil, etc.)

Indices (ESP.35, GER.30, FRA.40, etc.)

Community trading

Fund Management

Maximum leverage:

1:500

Minimum Deposit:

$100

Commissions/bonuses:

Yes

Mobile app:

Yes

Desktop app:

Yes

Autotrading:

Yes

Demo account:

Yes

Education or Extra tools:

Yes
Is TriumphFX Broker Safe?
Answering the question "is TriumphFX legit" is not that easy. We always say that the first thing you need to check is a broker's license, and this still stands. However, having one does not guarantee you are dealing with a legitimate broker.
As mentioned above, TriumphFX does own a license, but its regulator is from Seychelles. This can be a problem as the Seychelles' regulators are known to be very lenient on its members.
The FSA offers many benefits to brokers and other financial service providers, but it does not provide much customer protection, as it does not police the market that strictly.
Moreover, the Securities Commission of Malaysia and the Monetary Authority of Singapore both issued public warnings about TriumphFX.
With everything we detailed, we advise you to choose a more reliable broker than triumph fx. We also suggest you avoid LondonEX, Metadoro, and MountainWolf.
Trader Reviews
There are 560 reviews on Trustpilot, and the average rating is 2.6 stars. Many clients reported withdrawal problems, one of them saying: "I started crypto not up to 3 months, but I have not been able to make any withdrawal. The coin settlement is false, and the 1:1 rate does not work, I am clueless."
However, some satisfied customers had no problems with withdrawals or anything else. With such mixed reviews, you cannot be sure you will not encounter the same problems, so it would be best to find a trustworthy broker. If you need help with your choice, contact us for a free consultation.
How Does TriumphFX Platform Reach Clients, and Who Are They?
According to reviews, the entry points are Google ads and other social media. You may receive messages on Facebook, Instagram or Twitter with various investment proposals.
The key here is to say no. Legitimate brokers do not go hunting for clients but rather leave their reputation to do the talking and attract investors. With this being said, if you are approached by a broker via social media, be very careful about giving personal information away.
Deposits and Withdrawal Methods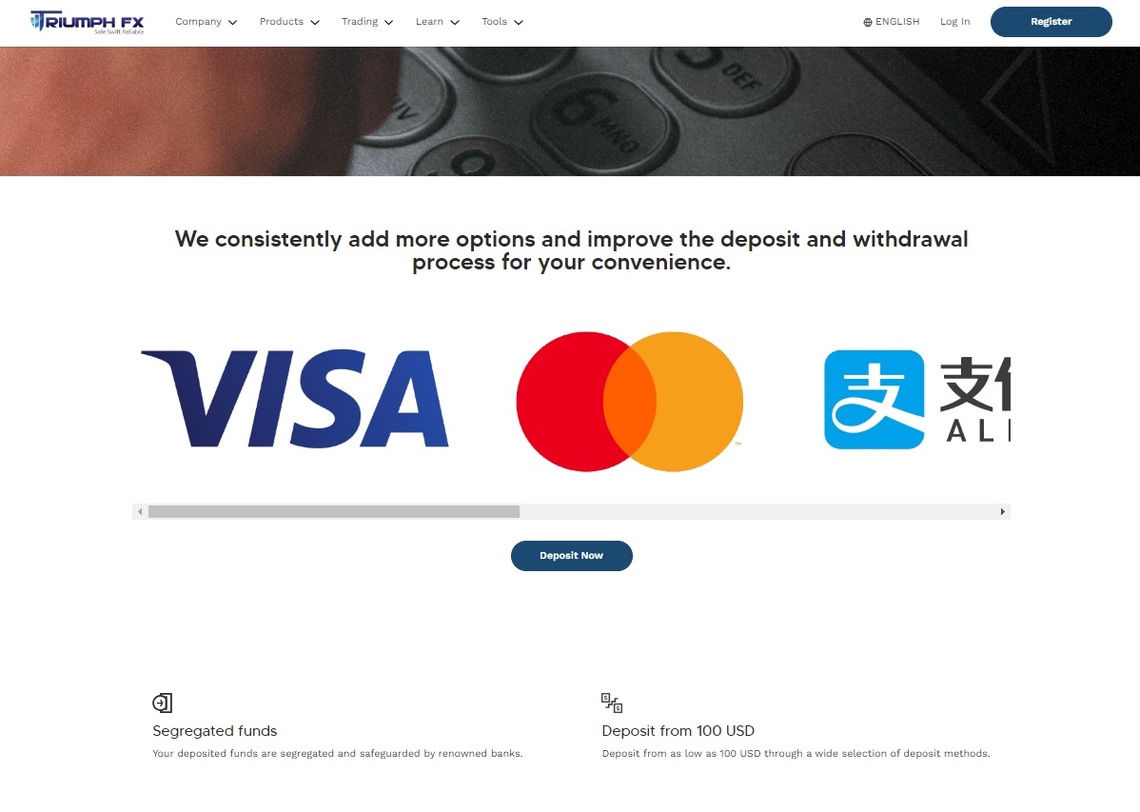 When we talk about funding your account, there are several ways you can do that:
Debit/Credit card

Alipay

Online Banking

UnionPay

Tether
The minimum deposit is $100, and the broker promises to keep your funds in segregated accounts, meaning it is separate from the company's money.
TriumphFX also supposedly does not charge you any deposit fees and even claims it reimburses you for certain intermediary bank charges. This last part only applies if you deposit more than $500.
When it comes to the triumphfx withdrawal policy, there is not much information, which is always alarming. Additionally, many people reported having problems withdrawing money, so think carefully before investing with this broker.
Reasons To Avoid This Company
If you asked yourself the question: "is TriumphFX a scam?" that is a significant warning sign. Only consider brokers that you trust without a shadow of a doubt.
On the one hand, they offer a comprehensive package with affordable minimum deposits, a great trading platform and other benefits. On the other hand, the broker's regulator does not offer investors much protection, and because of that, it is better to find a different broker.
Our Experts' Final Verdict
Having reached the end of our TriumphFX review, we can conclude that there are better brokers out there for you. Although they operate with a license, the regulator that issued it is not known for its strict rule.
However, there are plenty of legitimate brokers, and you can contact us if you do not know how to choose a broker. We will help you with anything you need, free of charge.
FAQ Section
Is TriumphFX trustworthy?
No. Although TriumphFX has a valid license, we advise you to avoid this broker because of its regulator.
Is TriumphFX a good investment?
No, it is not. If you invest with TriumphFX, your money is in danger, and you risk losing it all.