October 06, 2023
Reading Time:
5
min
Vatee Review: Digging Deep Into the Broker's Profile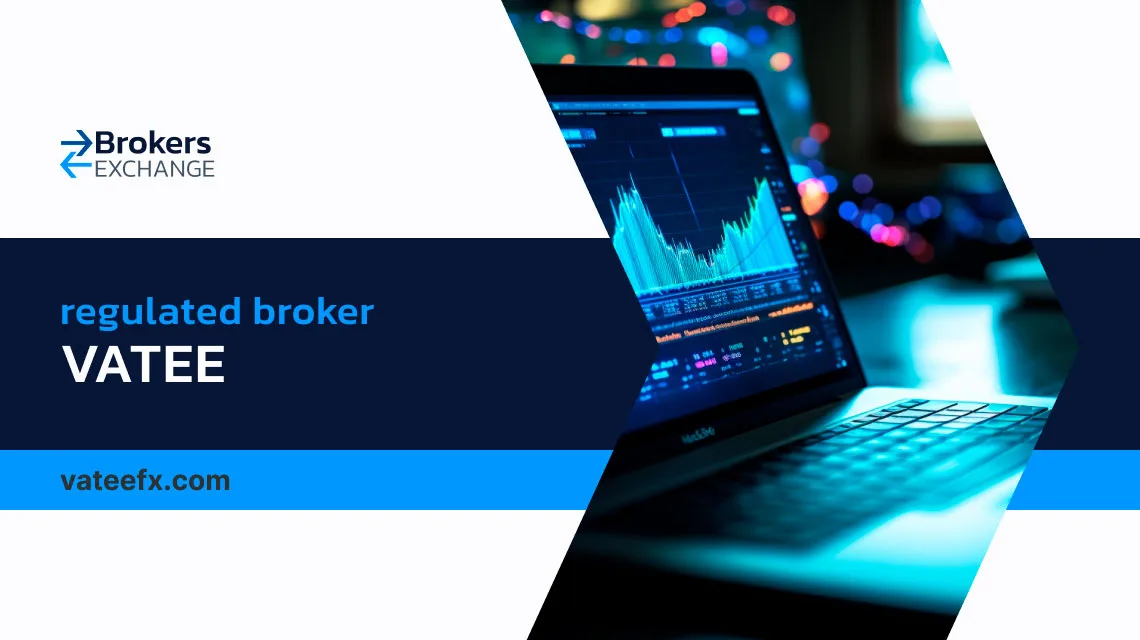 Welcome to our Vatee review, where we try to discover whether or not the broker is a reliable choice. At first glance, we can see that they are regulated by the VFSC, however, it's vital to note that the regulator doesn't offer a compensation fund or any kind of investor protection, mostly because Vanuatu is often used for offshore financial services. 
As we delve further, we can't help but notice that even though the broker is transparent and offers some sort of regulation, it's not a reliable choice for all traders. Anyway, let's start with our Vatee review and make sure you check CommSec, a reliable choice regulated by one of the biggest banks in Australia. 
Who Is Vatee? All About vateefx com
More than 300 employees work for VATEE, which has operations all over the world. It also holds numerous financial certifications, such as the CFA, CPA, and RG146. It also completes the plans for talent introduction with all world-class institutions, laying the groundwork for the backup talents. 
With 47 base station servers spread over 35 cities worldwide, it truly understands how crucial reliable transactions are to its consumers. As a result, it uses the fastest processing speed possible to ensure that clients receive seamless transaction experiences.
Vatee
Reliable Broker Must Have
Legal name
Vatee Pty Limited

Transparently displayed in the disclaimer or legal documents

Regulation
Regulated by VFSC

Within your legal jurisdiction – local regulator

Registered in

1/Floor, B&P House, Kumul Highway, Port Vila, Republic of Vanuatu

3148, Island Motel, Port Vila, Republic of Vanuatu

Se 5, Level 10, 189-197 Kent St, Sydney, NSW 2000

Your country or the country whose license applies in your legal jurisdiction 

Established
2021

The older the domain – the higher the possibility the company is trustworthy

Website
vateefx.com

Domain should be from local or international zones, no .xyz, etc.

Financial Authorities Warnings

None

Contacts

[email protected]

 +61 (02) 9251 0117

Phone, email, social media, web form

If a withdrawal is possible
Yes

Yes

Fees

Spreads 0.0 – 1.7 pips
2% processing fee
$25 handling fees

Transparent fees – list of spread and commissions

If Active on Social Media
Yes

Often present on social media

Investor Protection
No

Compensation fund
Regulation Info
Vatee Pty Ltd, trading as Vatee, is registered with Vanuatu Financial Services Commission (VFSC), registration number 40097.
Vatee Pty Limited is owned by Vatee Global Limited, registration number 700521, and is registered and regulated by VFSC by providing financial dealing services to retail clients.
Vatee is registered at two addresses in Vanuatu, however, their physical address is located in Sydney, Australia. Among other nations, Vatee is accepting clients from the United States and Australia, so it's vital to note they don't have the required licenses to do so. Operating from these countries would require regulation by ASIC in Australia or the SEC in the US. 
Vatee Broker Profile
An interesting thing to note about the broker's profile is their Introduce a Broker partnership. By working with Vatee, you can support the best international finance market for you and safeguard your money while also earning significant commission returns.
The broker offers variable spreads, like the interbank foreign exchange market. You will have to pay an insurance premium if you trade fixed spreads because they are often more expensive than variable spreads. The maximum credit gift amount of $5,000 will be given to each customer or transaction account. Only users with standard accounts are permitted to engage in this activity.
Trading Platform
MT4
Account Types
Standard, Zero

Financial Instruments On Offer

Forex

(EURUSD, EURGBP, USDNOK)

Metals

(Gold, Silver, Platinum)

Indexes

(AU200, HK50, DJ30)

Commodities

(Crude Oil, Natural Gas, Corn)

Maximum leverage
1:500
Minimum Deposit
$300
Commissions/Bonuses
$5,000 bonus
Mobile app
Yes
Desktop app
Yes
Autotrading
Yes
Demo account
Yes
Education or Extra tools
Market News, Trading Blogs
Is Vatee Safe To Trade With?
Vatee is regulated by an offshore regulator, meaning they don't offer any kind of investor protection. Regulation is overall important, however, trading with brokers that have offshore regulation can be tricky, so traders should proceed with caution. 
The broker has some benefits like transparency and visible information about spreads, and they offer a physical address which is a huge plus. Overall, Vatee is safe to trade with if you are not planning to deposit a large sum and keep minimal trades. 
Who Are the Traders They Cater To?
Brokers with offshore regulation tend to abide by certain rules, however, since the regulator is not trustworthy as much as others, avoiding those rules is easy. In conclusion, VFSC-regulated brokers can operate globally, but their capacity to service clients from certain nations may be influenced by a number of variables, including local laws, the broker's own policies, and global compliance requirements. 
The traders the broker caters to are mainly from Spain, Germany, Australia, India, and the United States. Needless to say, to operate from these nations, the broker would have to be regulated by reputable authorities such as BaFin in Germany, ASIC in Australia, or the SEC in the US. 
Deposits and Withdrawal Methods
Vatee provides a variety of flexible deposit methods and accepts different types of basic currencies to provide clients with the most convenient transactional support. Credit Cards, Bank Transfers, PayPal, Union Pay, Neteller, and USDT are available for both deposits and withdrawals. 
To request a Vatee withdrawal, simply log into the portal and fill in the withdrawal application. The request will be processed within 1-2 working days, however, funds withdrawal may require much more time to process due to unpredictable conditions. 
Weighing the Pros and Cons
Pros
Cons

Regulated by VFSC

Visible spreads and fees

Demo account

Offshore regulator

High withdrawal fees

New in the market (2021)
Can I Make Money While Trading Online?
To summarize what we learned, trusting offshore regulators and brokers can be tricky because if the broker goes out of business, your funds are lost as well. Even though Vatee offers many benefits like a Demo account, transparency, and regulation, it's not reliable for everyone. 
Making money while trading online is possible, however never guaranteed. Trading needs to be approached in a strategic way, and education is a must. Without knowing the trading world, you can easily get scammed and lose all your funds. 
Luckily for you, our new AI bot will do the work for you, by analyzing data charts to help you make informed decisions. The AI bot constantly shifts with the market, so you can always be up-to-date. The market never sleeps, and neither does our AI bot. He will be your best friend every step of the way. 
If you are looking for a reliable broker to stand by you, consider trading with FXCC, a good option for traders of all kinds. Or additionally, reach out to us for trustworthy brokers that are not only regulated and transparent, but offer competitive spreads and charge little to no commission. Reach out today for your free consultation and remember, there is no obligation. 
FAQ Section
What is Vatee?
Vatee is a brokerage company trading in forex, commodities, indexes, and metals.
Is Vatee Regulated?
Vatee is regulated by the Vanuatu Financial Services Commission under registration numbers 40097 and 700521.
What Are The Trading Platforms Of Vatee?
The Vatee uses a reliable Meta Trader 4 platform, available as both a desktop and mobile app. The MT4 platform is one of the most reliable platforms that isn't easily manipulated, so it offers security and safety to traders.