August 27, 2023
Reading Time:
5
min
Zitotrade Review: We Will Open Your Eyes to the This Scam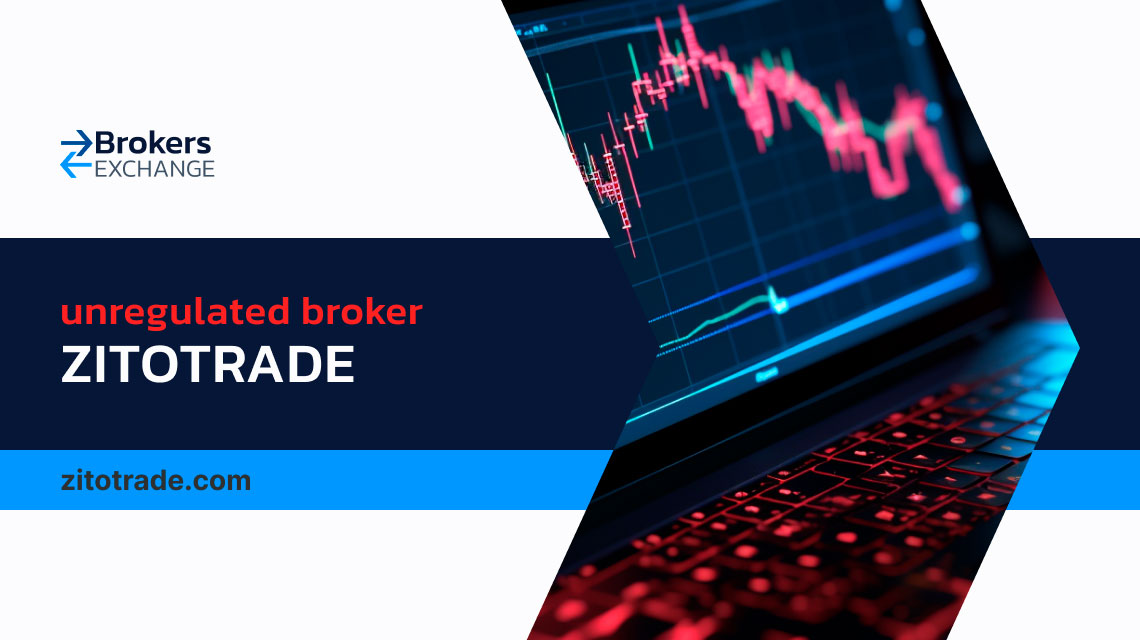 Some scammers really try to pull wool over your eyes, with a modern website, shiny trading platforms, and low minimum deposits. Zitotrade is not one of those, but that's good news for you.
We created this Zitotrade review for your convenience. You have all the necessary information about the broker's license, trading environment, and user reviews. Please, read it before giving them your hard-earned cash.
Broker name
Reliable Broker Must Have
Legal name:

N/A

Transparently displayed in the disclaimer or legal documents

Regulation:

Unregulated

Within your legal jurisdiction – local regulator

Registered in:

Texas (allegedly)

Your country or the country whose license applies in your legal jurisdiction 

Established:

2015

The older the domain – the higher the possibility the company is trustworthy

Website:

zitotrade.com

Domain should be from local or international zones, no .xyz, etc.

Financial Authorities Warnings:

No

None

Contacts:

Email:

[email protected]

Online form

Live chat

Phone, email, social media, web form

Is withdrawal possible:

Highly unlikely

Yes

Fees:

Hidden fees

Transparent fees – list of spread and commissions

If Active on Social Media:

No

Often present on social media

Investor Protection:

No

Compensation fund
Regulation Info
The most essential part of every review is the regulation section, and we are making no exceptions. Right from the start, we suspected Zitotrade is up to no good, as we could not find much information about their legal status. We do not know who their controlling entity is, which is always alarming. However, we did find they come from Texas, which puts them under the CFTC jurisdiction.
Thankfully for all of us, accessing their register is a breeze, and after a quick check, we found no traces of Zitotrade. With this said, we can confidently claim they are NOT regulated, and you should avoid them as a result.
Zitotrade Profile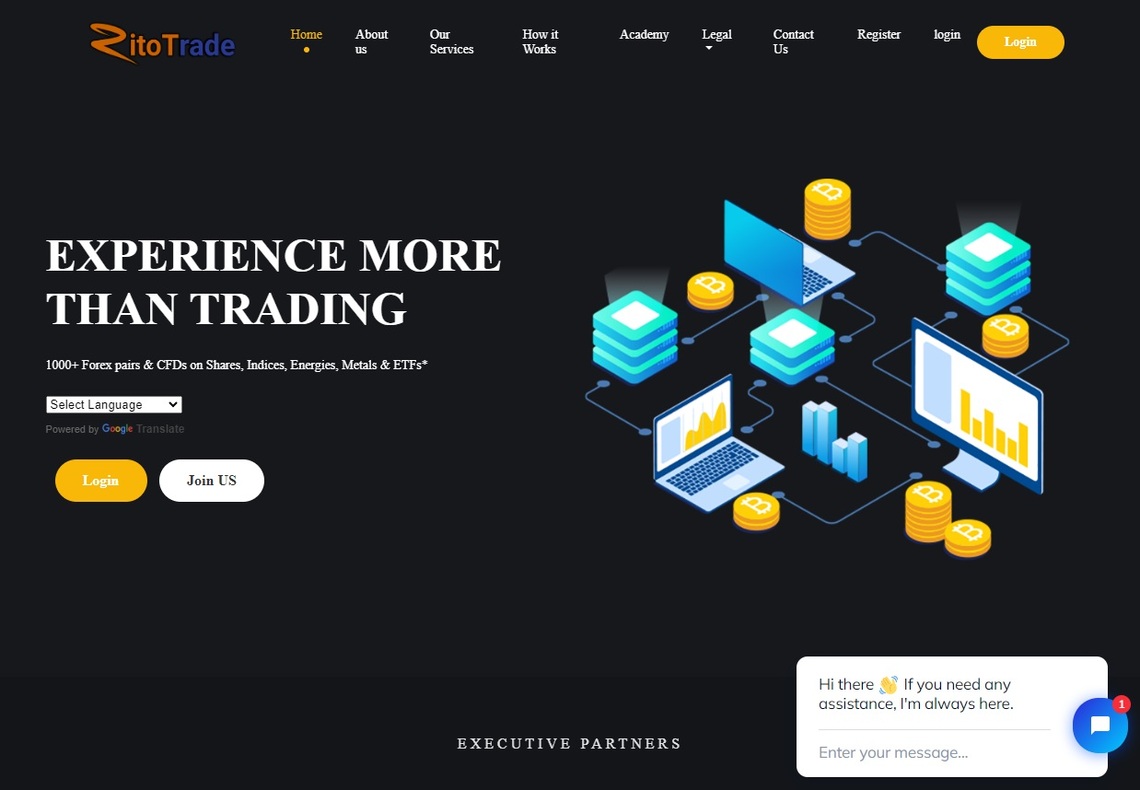 One more thing that gives Zitotrade away is its trading environment, which is not that good. Firstly, its website is buggy and not something you would see from a legit broker. Some buttons do not lead you anywhere, and the site looks janky overall.
The broker has its proprietary platform in the form of a WebTrader. This software is never safe because brokers can easily manipulate them and, in turn, you. MT4 and MT5 are always the best options.
Next, Zitotrade has five account options:
Silver – $300

Gold – $1,000

Forex Plan – $6,000

Company Shares – $10,000

Real Estate – $20,000
The minimum deposit is neither too high nor too low, but there are better options on the market as well. From the account types, it seems you can trade Forex, shares, and real estate, but we could not verify that anywhere. The only thing the broker explicitly states about its instruments is that you can trade crypto.
Some notable absent aspects of the Zitotrade offer include a demo account, leverage information, potential bonus plans, automated trading, and a mobile platform. 
Trading platforms:

WebTrader

Account types:

Silver – $300

Gold – $1,000

Forex Plan – $6,000

Company Shares – $10,000

Real Estate – $20,000

Financial Instruments On Offer:

Crypto (Bitcoin, Ethereum, Bitcoin Cash, etc.)

Maximum leverage:

N/A

Minimum Deposit:

$300

Commissions/bonuses:

Yes

Mobile app:

No

Desktop app:

No

Autotrading:

No

Demo account:

No

Education or Extra tools:

Yes
Is This Broker Safe?
If it were our money, we would not invest one cent. Zitotrade is in a group with Titan-cfd, meaning it does not have a license and is, therefore, dangerous! You cannot trust unregulated brokers because they do not provide you with any safety, meaning they can steal your money and not answer for their acts.
However, you do not need to miss out on the good side of Forex trading because of these scammers. We know a lot of trustworthy brokers with amazing offers, so contact us today for free advice on how to get in touch with them.
Trader Reviews – Sharing Experiences
We value trader reviews probably more than anything else because they give us the scoop on how a broker operates in real life and if there are any reasons for concern.
Having said that, we were quite disappointed when we could not find any Zitotrade reviews online. This usually happens when a broker is anonymous which is yet another implication of a scam.
But the lack of reviews can be a valid indicator of a Zitotrade Scam. The broker does very little to promote their services, has low website traffic, and attracts no traders as a result.
How Does the Zitotrade Platform Reach Clients and Who Are They?
However, Zitotrade being anonymous means they use more nefarious channels for their scam. We could not pinpoint where its victims come from, but we can guess its methods of finding them.
Scammers like Zitotrade usually contact people directly on social media or other similar platforms. You should always keep in mind that this is not something legitimate brokers do. They will never contact you privately, offering you a deal, so if Zitotrade does that, simply do not engage.
Deposits and Withdrawal Methods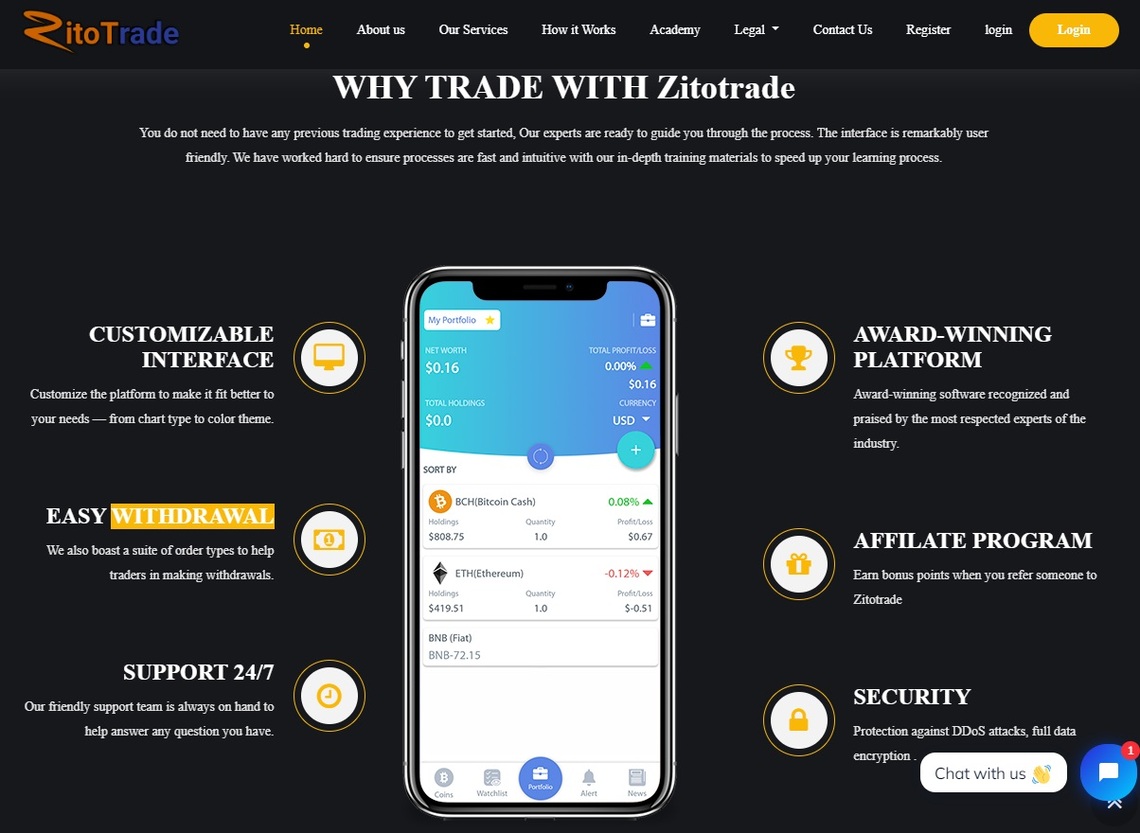 Much like with some other parts of its offer, we know very few details about its deposit and withdrawal situation. The broker mentioned it accepts these three payment methods:
Bitcoin

Ethereum and

BitcoinCash
You notice they are all cryptocurrencies, which is typical for scammers. Crypto transactions are anonymous and notoriously difficult to track, making them perfect for scams. This is yet another indicator that Zitotrade is nothing but a shady broker only after your money.
Reasons To Avoid This Company
We went into detail about all the bad things about Zitotrade, but let's summarize the most important ones here. The obvious one is the lack of regulation. As we said about VastCryptoProInvest, Zitotrade operates outside any supervision, exposing you to significant risk.
Additionally, factors like low website traffic and the overall anonymity of the broker are telling signs of a scam, and you would be smart to listen to them. No good can come out of your partnership with Zitotrade. On the contrary, you stand to lose everything.
Our Safe Trading Experts' Opinion of Zitotrade 
We hope our Zitotrade Review helped you see this broker for what it truly is – a scammer. Your money will not be safe with them, and we strongly suggest you do not waste time on them. On the other hand, there are plenty of reliable brokers that can make you fall in love with trading, and we know where to find them. Reach out today, and let's get you the best broker.
FAQ Section
Is Zitotrade Regulated or Scam?
Zitotrade is 100% a scam. They do not have a license, which is the biggest factor in determining their legitimacy. Because of that, we strongly advise you to avoid them.
How do I get into Forex trading?
Firstly, you should become knowledgeable about the market. Learn what you can trade, how trading works, and how to do it safely. After that, you should find a reliable broker to partner with, and this is where we come in. Contact us, and we will provide you with a free consultation where we work together to find you the perfect broker for your needs.
How can you help me find a good broker?
The most important service we do for you is personalizing our recommendations. When you come to us, we consider everything – your needs, skill, budget, etc. and then form a list of what we think are the best brokers for you. And the best thing of all is that our consultations are completely free.