February 02, 2023
Reading Time:
4
min
Vastcryptoproinvest Review: Anomalies Behind This Broker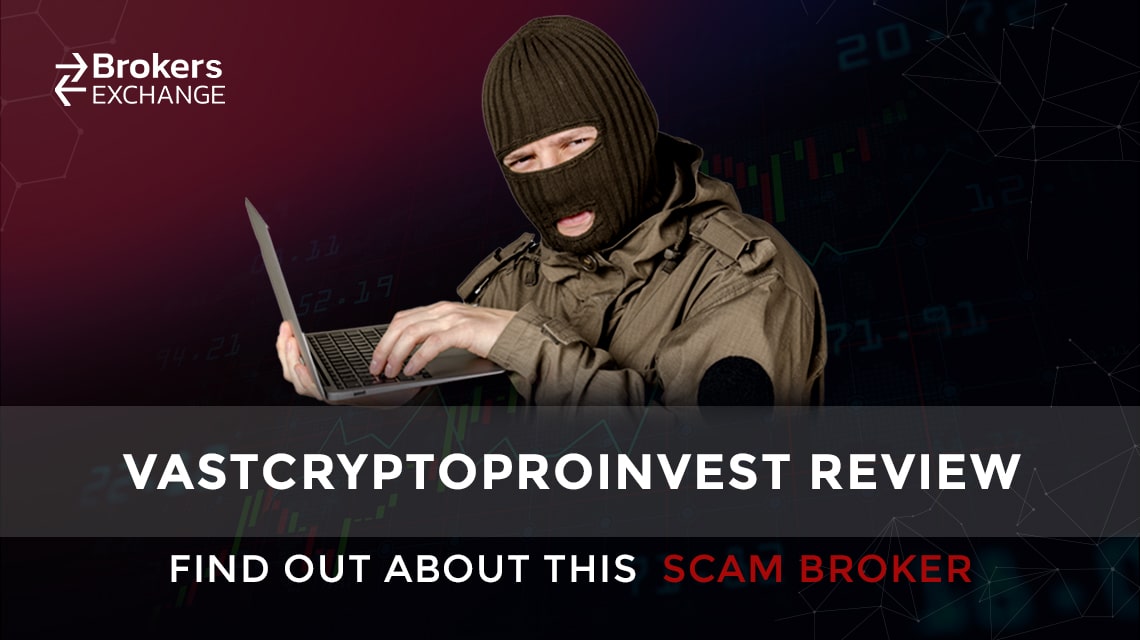 The Vastcryptoproinvest review starts by looking at the official website where the company states it is an "optimal wealth management company with an emphasis on wealth management, wealth creation, trades, and digital assets usage." The company, however, did not mention an official address.
Below the paragraph about the company, Vastcryptoproinvest posted an image of a "UK business license," in order to seem legitimate, but messed up badly. By simply compiling the basic information about the broker and putting it in a table, we start to notice several indications that we are dealing with a scam broker.
Working with illegal brokers, such as those described below, has the same dangers Investidea Club, Cloxyields, and Silvercrest.
| | |
| --- | --- |
| Leverage | Up to 1:5000 |
| Regulation | None |
| Headquarters | N/A |
| Minimum Deposit | $500 |
| Review Rating | 1/5 |
| Broker Type | Forex |
| Platforms | N/A |
| Spread | N/A |
On top of all that, Vastcryptoproinvest is an unlicensed provider, which is an immediate red flag that your money is at risk. Investment scams like this one are usually accompanied by withdrawal issues and complaints against the broker.
Vastcryptoproinvest Reliability: Security and Regulation
As mentioned in the previous paragraph, Vastcryptoproinvest provided an image of a UK business certificate but got it all wrong. Firstly, the name on the certificate is different and the certificate itself is false, which can easily be checked by simply searching Google images for "UK broker license". A proper license bears the stamp of the FCA (Financial Conduct Authority).
Secondly, on the website of the FCA, the fraudulent broker is nowhere to be found. Therefore, Vastcryptoproinvest is not licensed in the UK, which is a heavily regulated state regarding forex. Trusting an unlicensed broker poses major risks for all of your investments.  
Vastcryptoproinvest Trading Software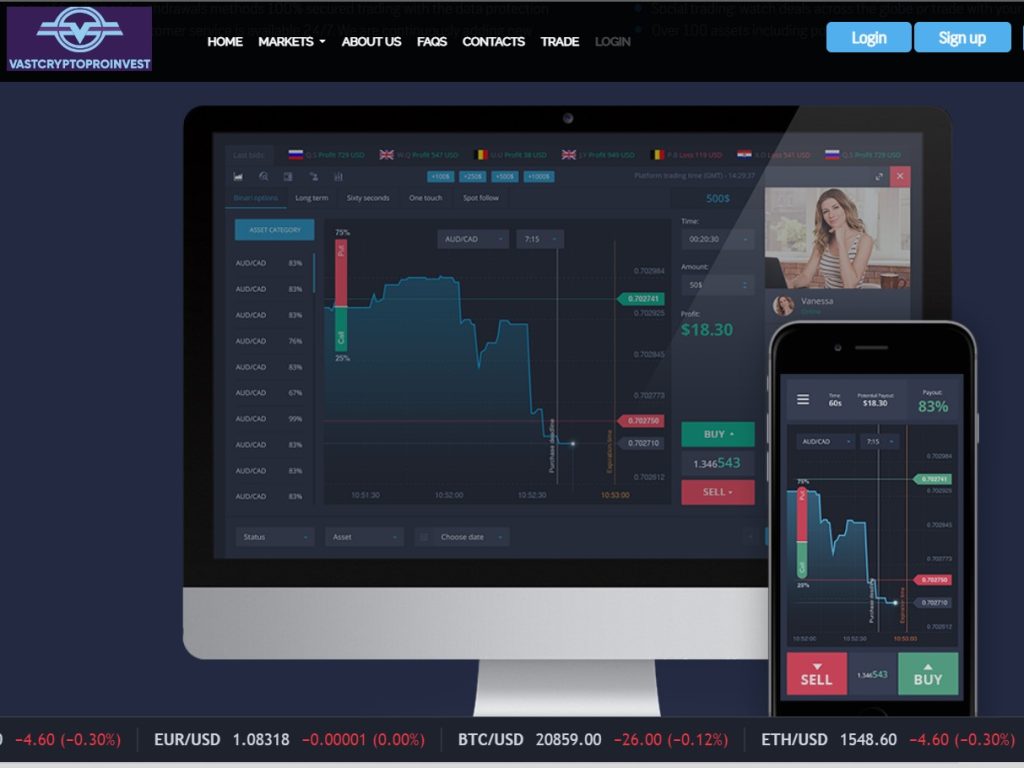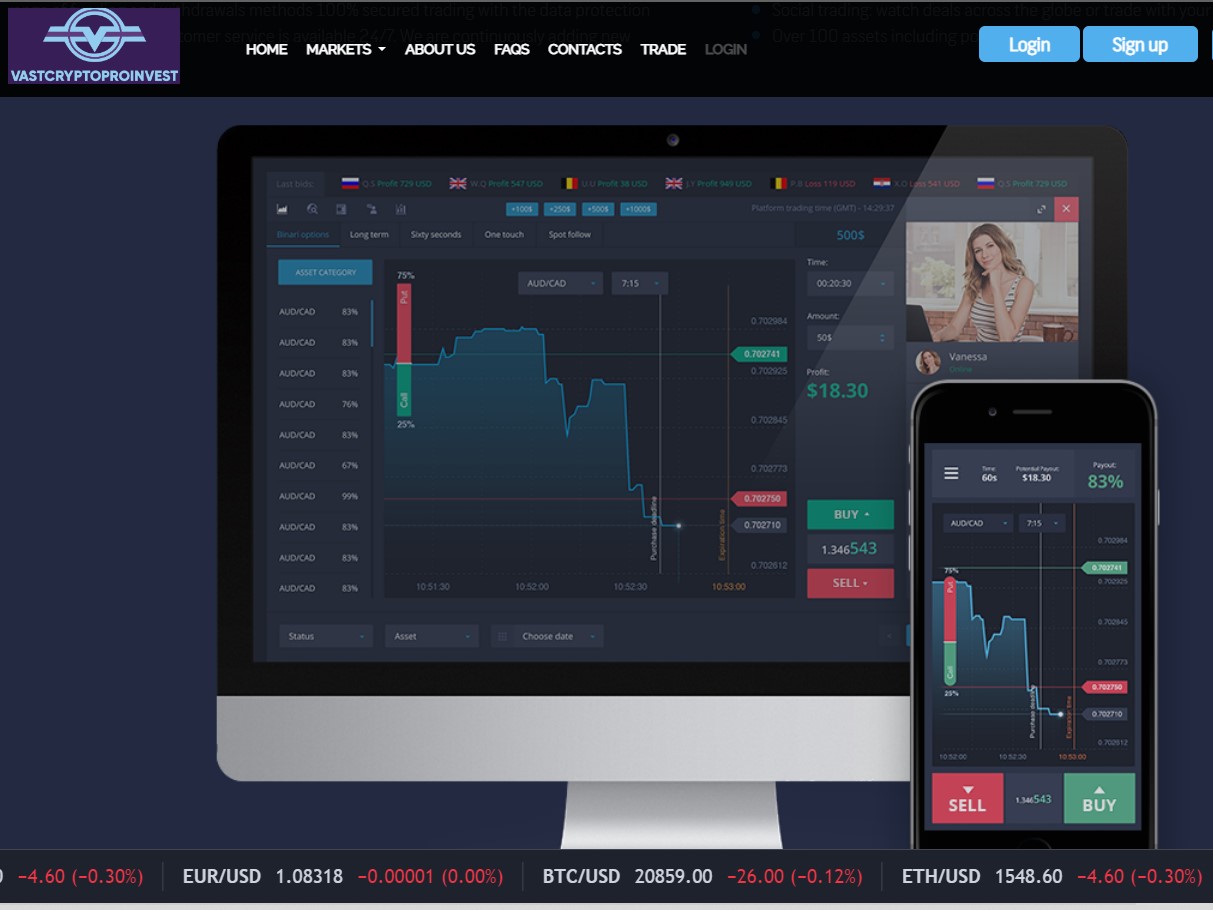 Vastcryptoproinvest claims that it offers technical analysis tools that include 4 chart types, 8 indicators, and trend lines as well as over 100 assets including popular stocks. The company says it provides clients with access to cryptocurrencies, stock indices, commodities, and forex through a single Forex-based platform.
Upon viewing the Vastcryptoproinvest trading software on the company's website, the first thought that comes to mind is "too good to be true," which is definitely the case here and a solid argument against the unscrupulous broker.
While it is highly unlikely that an unauthorized broker will enable you to double or triple the amount you've invested in such a short period of time, it is definitely possible that the broker scam is designed to steal your money.
Should you decide on actually investing funds online, be sure to check the broker's background beforehand. Reliable brokers will provide you with proven trading software such as MetaTrader 4 or MetaTrader 5.
Deposit and Withdrawal Options
The minimum deposit that Vastcryptoproinvest requires clients to make is $500, which is a lot of money to be risking with an unlicensed provider. Bear in mind that this broker is anonymous and will thus probably demand that the deposit be paid via credit/debit card or cryptocurrencies, the latter not allowing chargeback.
Regulated brokers typically require you to provide some sort of document as verification before making withdrawals, but since scam brokers have no intention to allow you to withdraw funds, they ask for verification during the registration process. This way, they obtain copies of your documents and then impose various clauses that prevent you from getting your money.
There are numerous licensed and regulated providers you can choose that require a much lower deposit and provide much better services and security when it comes to your investments. Think twice before taking any risks.
How Do Offshore Brokers Conceal Fraud?
The ultimate goal of offshore brokers is to persuade you to make your first investment. Once made, you are already a victim and any further investments are simply a bonus to them. Just when you thought you would start making money, they already won. They may let you taste profit once just to encourage you, but then the situation becomes worse.
The problems for you arise when you want to withdraw your funds. That is when they start bombarding you with various contradictory and imaginary clauses while demanding enormous fees for performing withdrawals. In the end, you are denied and your money is in their pockets.
Make sure to look out for scam indicators such as lack of information on the company's website, unpolished trading software, high fees and deposits, and necessary verification when registering.
Vastcryptoproinvest Summary
In case you made a deposit via debit or credit card, getting your money back is possible. A chargeback can be performed by the issuing bank. The request should be submitted within up to 540 days.
Crypto transactions are hard to track, but there are tools following the transaction by the ID and connecting it to a certain wallet within the exchange. Once tracked, a customer can submit a legal letter to the exchange requesting a refund.
Scams can happen to anyone! Don't be ashamed if you fell victim to one. What is important is that you can use this negative experience to help others avoid the same scenario by posting a complaint or warning about the scam broker. 
FAQs About VastcryptoproinvestBroker
Is Vastcryptoproinvest Trustworthy Broker?

Vastcryptoproinvest is not a trustworthy broker because it is unlicensed and unregulated.
Is my Money Safe with Vastcryptoproinvest?

Your money is not safe with Vastcryptoproinvest because the provider is unlicensed and unregulated.
How Long Does it Take to Withdraw From Vastcryptoproinvest?

The company states on its website that the withdrawal process takes up to one hour.