September 03, 2023
Reading Time:
5
min
Arena Trading Review: An Honest Evaluation That Brings You the Truth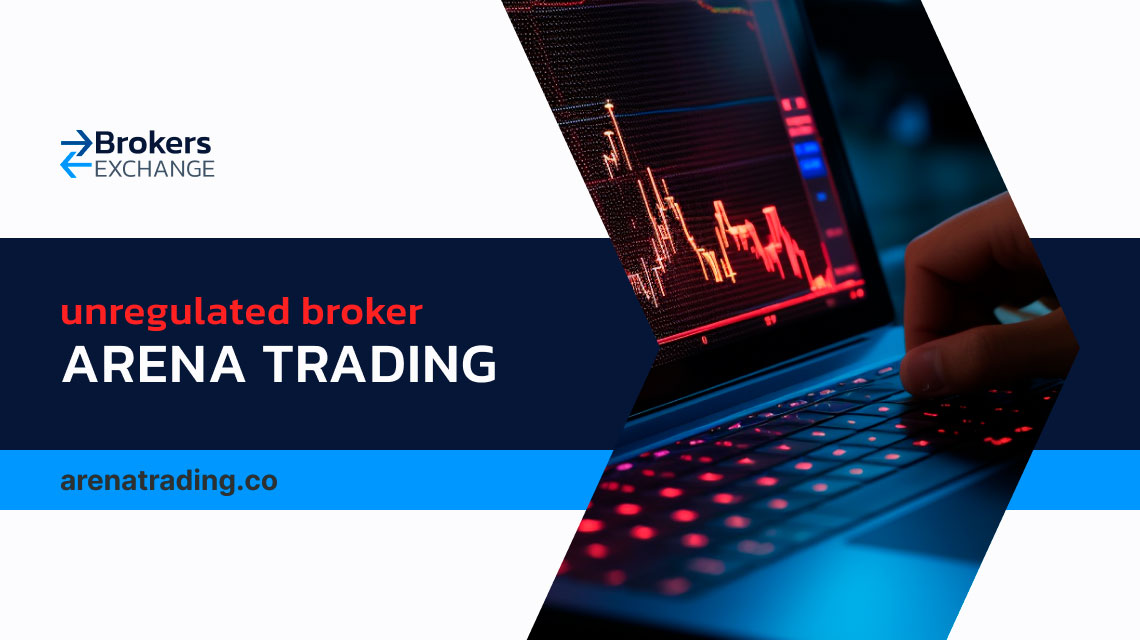 Shady brokers use many tactics to scam traders, none more popular than faking a license. This is the scheme Arena Trading broker also opted for and we cannot tell you enough how dangerous they are. 
We put all our thoughts and recommendations in this Arena Trading review, so be sure to read it before investing with this scammer.
Broker name
Reliable Broker Must Have
Legal name:

Arena Trade Pty Ltd

Transparently displayed in the disclaimer or legal documents

Regulation:

Unregulated

Within your legal jurisdiction – local regulator

Registered in:

Adelaide, Australia

Your country or the country whose license applies in your legal jurisdiction 

Established:

2020

The older the domain – the higher the possibility the company is trustworthy

Website:

https://www.arenatrading.co/

Domain should be from local or international zones, no .xyz, etc.

Financial Authorities Warnings:

No

None

Contacts:

Email:

[email protected]

Phone: +6128640635

Phone, email, social media, web form

Is withdrawal possible:

No

Yes

Fees:

Hidden fees

Transparent fees – list of spread and commissions

If Active on Social Media:

No

Often present on social media

Investor Protection:

No

Compensation fund
Regulation Info
The regulation situation with Arena Trading is a bit complicated, but we will explain it. Stay with us. So, this broker claims to be registered in Adelaide, Australia, which puts them in the ASIC jurisdiction. However, the problems only start when you check the ASIC register.
There are several entities with the name Arena Trading on the ASIC list. All of them are from Australia, and it can be extremely hard to tell who is legit and who is not. But worry not, that is what we are here for.
This broker goes under the name Arena Trade Pty Ltd. This eliminates all but two entries in the register. It gets easier from there as the registered one does not operate from Adelaide, leaving you with only one entity, which is deregulated. This is proof that the Arena Trading broker is a scammer and should not be trusted.
You want your broker to have a legitimate license and be reliable in the sense it does not lie about anything. Since Arena Trading does not have any of those, we highly recommend you avoid them completely!
Arena Trading Profile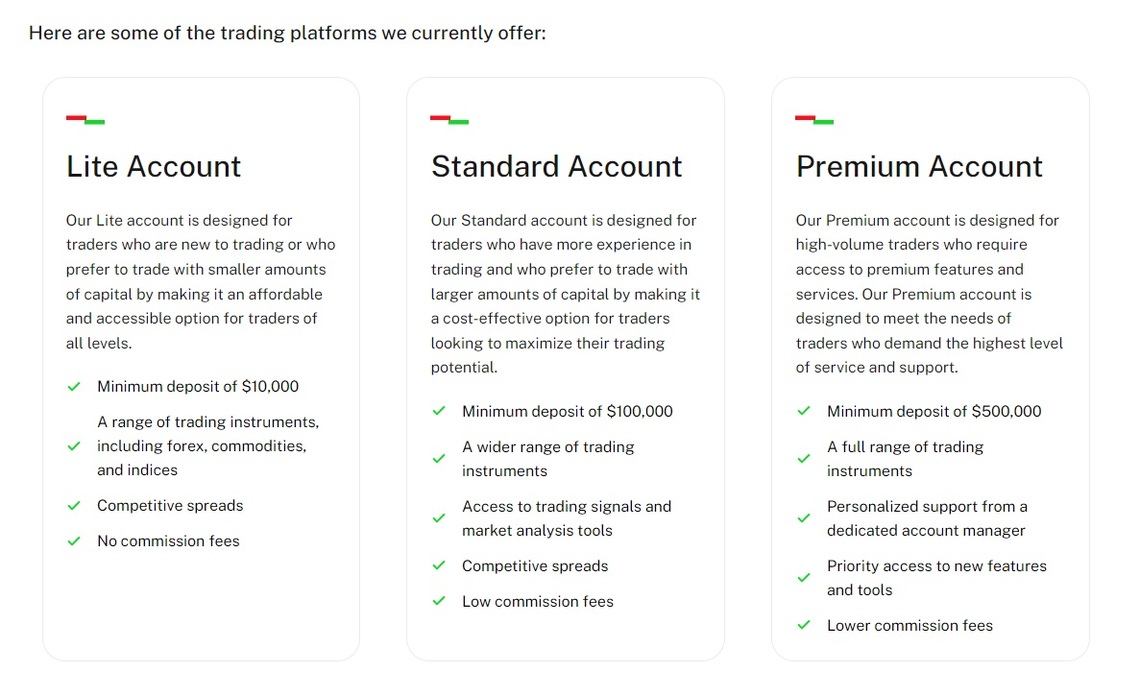 It might be difficult to figure out if Arena Trading broker is a scam by checking the register for their license, but their trading environment has all the red flags you need.
The biggest tell is their account situation, more specifically the minimum deposit in the amount of a measly $10,000. Remember this, no legitimate broker will ask you this much to start trading with them. This is a classic scammer move. They get a sizable investment from you and then cease all contact.
Knowing this, their WebTrader and MT4 platforms, 1:500 leverage, and financial instrument sets mean nothing to us. We would not think for a second to skip Arena Trading broker and we advise you not to waste your time either.
Trading platforms:

MT4, WebTrader

Account types:

Lite – $10,000

Standard – $100,000

Premium – $500,000

Financial Instruments On Offer:

Forex (USD/EUR, GBP/CAD, AUD/USD, etc.)

Indices (S&P 500, NASDAQ, FTSE 100, etc.)

Commodities (cocoa, coffee, oil, etc.)

Crypto (Bitcoin, Litecoin, etc.)

Maximum leverage:

1:500

Minimum Deposit:

$10,000

Commissions/bonuses:

No

Mobile app:

Yes

Desktop app:

Yes

Autotrading:

Yes

Demo account:

No

Education or Extra tools:

Yes
Is This Broker Safe?
No, Arena Trading broker is not safe and you should not approach it! They try to trick you they have a legitimate license and their trading environment has all the signs of a scam. If a broker is fine with lying about its regulation, you can only imagine what they would do about other things. 
The best thing you can do for your financial safety is to avoid Arena Trading and invest with a reliable broker. We have a whole list of them, so contact us today to learn who they are and how to start cooperating with them.
Trader Reviews – Sharing Experiences
When it comes to trader reviews, we have two opposing sides. On the one hand, we have a person from Malaysia saying:
"They don't even deserve a one-star rating from me. Back in October of this year, I made a request to have my money withdrawn. I made a withdrawal, but it hasn't arrived yet."
On the other hand, there are people with solid experience with the Arena Trading broker. One client said:
"Solid broker! Platform good. Spread is relatively low too!" while the other chimed in with: "The broker provides a good environment to trade. Worth taking a look."
There have been no follow-ups on the positive reviews saying they had trouble with withdrawing money or similar. However, with the lack of a license, this broker is extremely dangerous and the people doing business with them are lucky to keep their money. 
How Does the Arena Trading Platform Reach Clients and Who Are They?
After thorough research and with the help of user reviews, we figured out that Arena Trading primarily targets traders in the Asian market. You might see good reviews online, but we urge you to not listen to those. The broker does not have a license and you would only be falling into the Arena Trading broker Scam!
Deposits and Withdrawal Methods
Another argument in favor of our claim Arena Trading is a scammer is its deposit and withdrawal situation, or should we say lack thereof. You will not find anything on their website, which could not be more alarming.
No legitimate broker would leave out this type of information as it is vital for trading. You need to know how you can fund your account, what methods you can use to withdraw funds, and if you pay any fee while doing so. Arena Trading not disclosing these details is only additional proof they are scammers.
Reasons To Avoid This Company
There are many reasons to avoid Arena Trading, but none bigger than their license situation. Much like UberChains and Trades Universal, we cannot recommend a broker lying about being legit because that is a capital offense in trading. That would be like you getting on the operating table and your surgeon telling you they were kidding about having their license. You would not want that, right? It's the same thing in Forex.
Additionally, Arena Trading has outrageously high minimum deposits and does not disclose any information on deposit and withdrawal methods, fees, or other requirements, making it hard to trust it with your money.
Our Safe Trading Experts' Opinion of Arena Trading 
At the end of our Arena Trading broker Review, we hope you understand how dangerous dealing with this scammer is. It exposes you to extreme risk you do not need in an already dangerous Forex market.
But this should not be the reason your trading dreams have to die. There are plenty of legitimate brokers out there waiting for you. Contact us today to learn who they are and how they can help you achieve your Forex dreams!
FAQ Section
Is Arena Trading broker Legit?
No, it is not. It lies about having a license, which brings your trust in Arena Trading to zero.
How do I get into Forex trading?
Firstly, you should become knowledgeable about the market. Learn what you can trade, how trading works, and how to do it safely. After that, you should find a reliable broker to partner with, and this is where we come in. Contact us, and we will provide you with a free consultation where we work together to find you the perfect broker for your needs.
How can you help me find a good broker?
The most important service we do for you is personalizing our recommendations. When you come to us, we consider everything – your needs, skill, budget, etc. and then form a list of what we think are the best brokers for you. And the best thing of all is that our consultations are completely free.