September 15, 2022
Reading Time:
4
min
Arkcoin Review: Who Is Arkcoin Broker?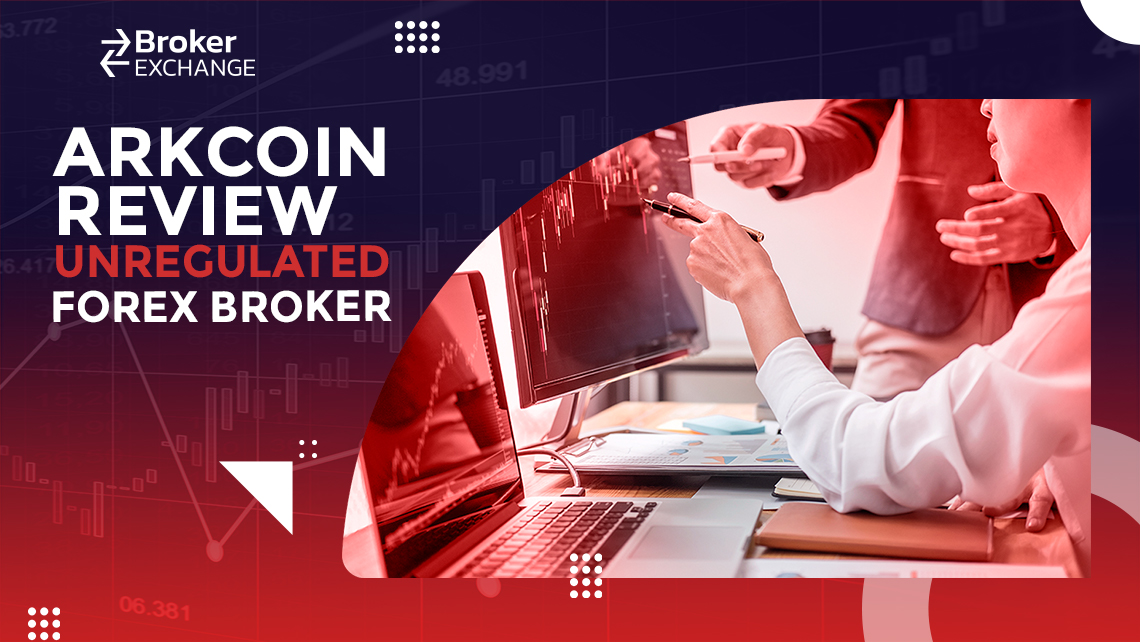 Arkcoin is a multi-asset, unlicensed firm from Saint Vincent and the Grenadines. That by itself should already ring a bell since online trading firms without regulations are most likely fraudulent.
Even their website is set in such a way as to deceive people. This Arkcoin review will cover all of the things needed to determine if Ark Coin is a scam or a legitimate firm.
You can find many Arkcoin reviews online, some of which are honest reviews, and others are most probably fake. We're dealing with a firm that shows even the basic symptoms of fraud. 
We're even not entirely sure who's really behind Ark Coin. Their website states that the company which operates Arkcoin is called Flack Consulting LLC, but there are shady elements that indicate that Ark Coin is not to be trusted.
Furthermore, we advise you to avoid fraudulent brokers like Fincloud, Vitacapitals, and OctexTrade.
| | |
| --- | --- |
| Company | Arkcoin |
| Website | Arkcoin.Cc |
| Address | First St Vincent Bank Bank Ltd Building, James Street Kingstown, St Vincent, and the Grenadines |
| Email | [email protected] |
| Phone | N/A |
| Minimum Deposit | $250 |
| Leverage | Up to 1:600 |
| Bonuses | Yes |
| Regulation | Unregulated |
| Warning | CONSOB, FSMA, CMVM, AFM |
Arkcoin: Licensing and Regulations
The Arkcoin firm is not licensed in any way. It is highly recommended that you stay away from any firm that does not have a license.
The lack of regulations also means that the firm is not able to protect you as other legit firms would. One of the most crucial things is lacking on their website – Terms and Conditions.
When creating an account you are forced to accept the Terms and Conditions, but you can't read it anywhere since it's not provided, which is rather necessary when you're a licensed Forex provider. 
Trading Platform Overview of Arkcoin Broker
Another red flag is the trading platform. This platform lacks all of the advanced functionalities that all of the legit platforms have. What you'd be given is a simple WebTrader that is far beyond what legitimate brokers use.
The platform offers only the basic features of placing orders, customization of charts, and application of technical indicators.  It lacks the advanced trading instruments that MetaTrader 4 (MT4) and MetaTrader 5 (MT5) have. 
These platforms are the standard in trading because they have a variety of tools used by all legitimate brokers. So, you can't expect much from a firm that offers nothing else but the simplest trading platform. 
You should avoid any platform that doesn't use MT4 or MT5.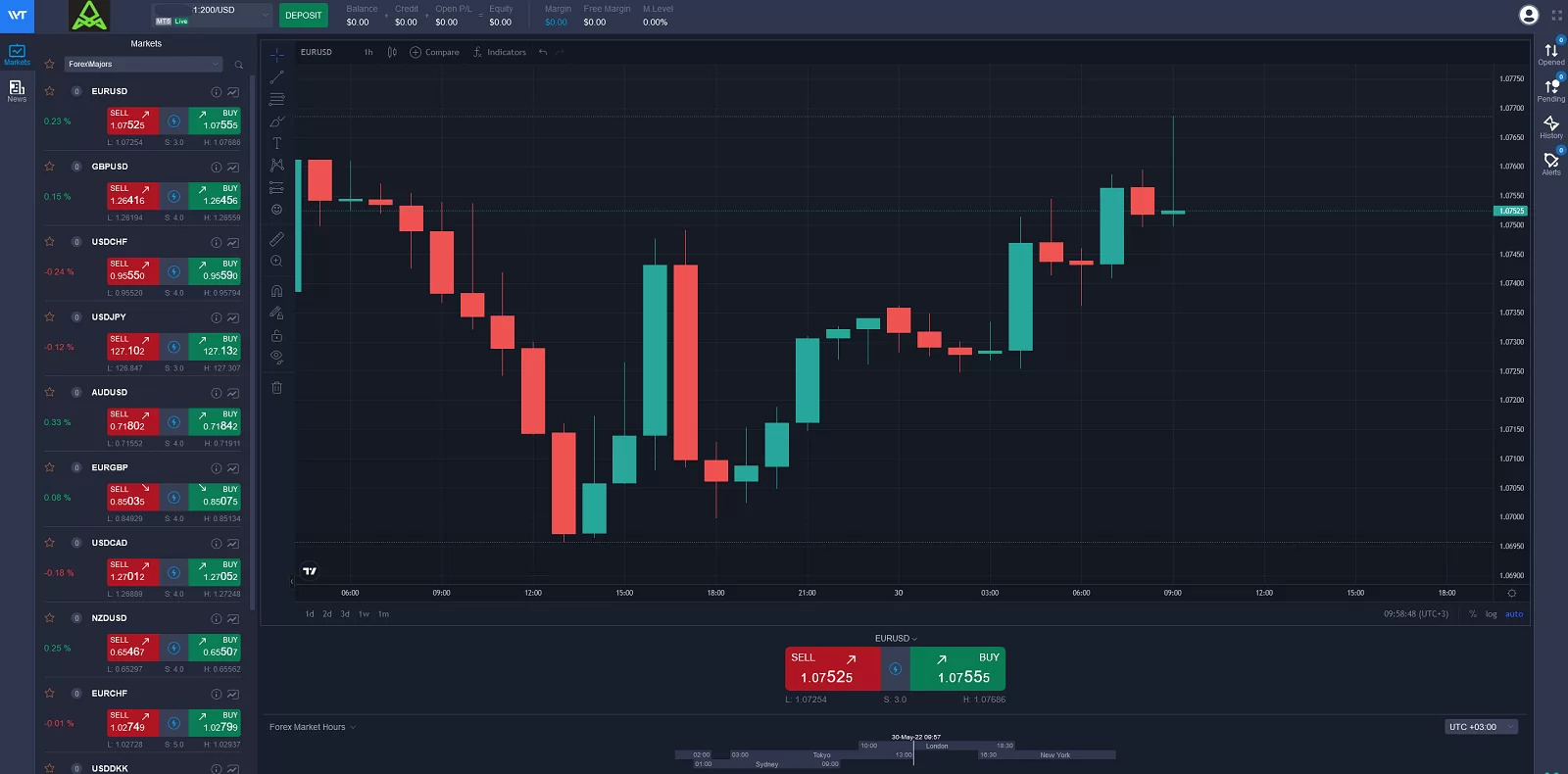 Arkcoin Deposit and Withdrawal Methods
The minimum deposit is $250. If you compare that to the $50 (or even lower) minimum deposit that all of the legitimate Forex trade providers have, you get the picture of a "firm" with nothing else but malicious intentions. On their website, we can find three types of accounts.

You can see that the "Beginner" account has the lowest minimum deposit, starting at $250. The leverages go from 1:200 to 1:600.
You won't see these kinds of leverages with real brokers. Most of the regulated brokers from the EU and UK will offer up to 1:30 leverage in terms of major currency pairs.
When speaking of withdrawal methods, the homepage says that they use regular and conventional payment methods, like Visa, or Mastercard, but that quickly changes when we try to make a deposit. 
Upon registering an account, we got welcomed by a screen that said that the only way of making a deposit is through cryptocurrencies. 
That's suspicious because cryptocurrency deposits are not subject to refunds, and you will surely encounter withdrawal issues. 
Usually, when you try to withdraw your money, those "brokers" will stop you from doing so with abnormal fees or any other trap that they've set just to take your money. 
This is How They Execute Scam
They will throw all kinds of promises at you, promising huge profits if you work with them. They often promise to do every part of the investment for you, but you're just being fooled that your money is invested. 
After you start with a low amount of money, they get another "brilliant idea", another promising stock, and while you're thinking that you're making money, you're actually losing it.
They'll urge you to "invest" more, but your money was never invested in the first place, and you will never see your promised profit.
Clients are fooled into thinking that they're making money, and "brokers" promise them more and more profits if they invest more, whereas, in reality, it's all an investment scam.
FAQs About Arkcoin Broker
Is My Money Safe with Arkcoin?

Arkcoin is an unregulated trading firm based in Saint Vincent and the Grenadines. Since SVG has no financial regulator for the Forex market, your funds are not safe.
When Was Arkcoin Founded?

Arkcoin was founded earlier this year and has already earned numerous negative reviews and regulatory warnings, which led to shutting the domain down.
How Long Do Arkcoin Withdrawals Take?

Arkcoin has never specified the time necessary for the withdrawal requests to be processed.