October 07, 2023
Reading Time:
5
min
BlackBoxStocks Review: Can This Platform Make Trading Easier?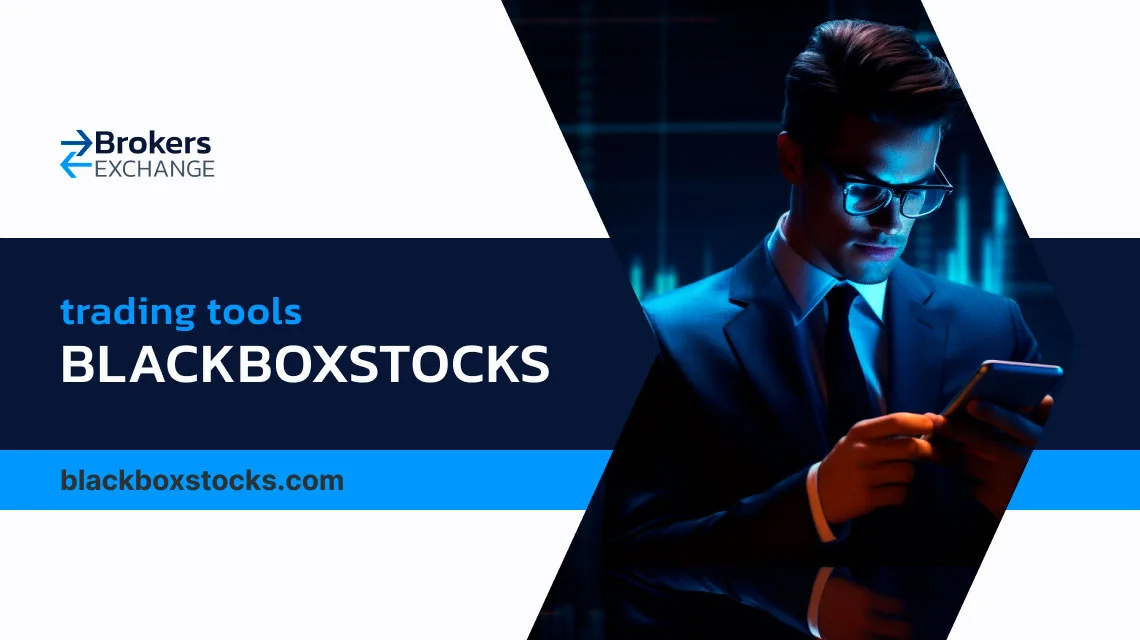 Trading is a challenging career, but thankfully, with the help of so many tools and AI, it can get a little bit easier. In this BlackBoxStocks review, we assess a company that offers tools to investors to make trading easier so investors may enjoy it stress-free. But is this company a good investment? 
To learn more about the BLBX stock price and overall trading conditions, continue reading our BlackBoxStocks review and meanwhile, check our in-depth evaluation of Leom Market, an unreliable brokerage company you should avoid at all costs. 
Who Is BlackBoxStocks?
Founded in 2011, Black Box Stocks is a financial technology company that provides a platform with trading tools and services to stock and options traders. The platform is designed to assist traders by offering real-time trading alerts, stock scanners, and other analytical tools. 
While they offer a variety of services and tools to help traders navigate the financial market, it's important to note that this firm is primarily a tool provider and not a brokerage. Traders who use the platform would execute trades through brokers the platform partnered with. 
BlackBoxStocks
Reliable Broker Must Have
Legal name
BlackBoxStocks

Transparently displayed in the disclaimer or legal documents

Regulation
Regulation not expected

Within your legal jurisdiction – local regulator

Registered in
N/A

Your country or the country whose license applies in your legal jurisdiction 

Established
2011

The older the domain – the higher the possibility the company is trustworthy

Website
blackboxstocks.com

Domain should be from local or international zones, no .xyz, etc.

Financial Authorities Warnings

None

Contacts
Web Form

Live Chat

Phone, email, social media, web form

Fees

$100 monthly subscription
$959 yearly subscription 

Transparent fees – list of spread and commissions

If Active on Social Media
Yes

Often present on social media

Investor Protection
No

Compensation fund
Regulation Info
Businesses that offer data analysis and trading tools like this firm typically don't need to be as strictly regulated as financial institutions that handle client money directly. However, it is vital to note that the broker partners this platform uses are not as reliable as they present themselves. 
For instance, TradeStation is one of the brokers they are partnered with. Even though they seem to be regulated, the CFTC published an article where it states they ordered the broker to pay $ 1 million because they didn't adhere to rules and violated the prior CFTC order. 
Additionally, the U.S. Securities and Exchange Commission (SEC) also published an article saying that TradeStation's Identity Theft Prevention Program failed to comply with the requirements of Regulation S-ID. All things considered, we suspect the platform BlackBoxStocks is not as reliable as it looks. 
BlackBoxStocks Profile
Blackboxstocks Inc seems like an amazing place for beginners. They offer trade execution, analysis, and community chat so you can do everything in one place. The firm offers tools and resources for both day traders and swing traders. If you want to learn more about the platform's stock prices, the BLBX StockTwits page can benefit you. 
Without the BlackBoxStocks free trial, it's difficult to evaluate their services. We do find it suspicious that the platform doesn't offer a free trial, especially considering the monthly subscription is $100, which seems excessive considering some platforms offer their tools for much less. So far, we are sure there are better alternatives than this platform. 
Trading Platform

BlackBoxStocks platform

Account Types

Monthly or Yearly access

Features On Offer

Options Order Flow
Dark Pools and a Dark Pool Scanner
Dark Pool Volume Profile
Volatility Indicator
Alert Log's Volatility
Institutional Grade charting system
Proprietary Studies 
Indicators
Actionable Alerts
Master Multi-Charting
Community 

Maximum leverage

N/A

Bonuses

20% discount on yearly subscription

Minimum Deposit

$100 monthly subscription or $959 yearly access

Mobile app

Yes

Desktop app

Yes

Autotrading

Yes

Demo account

No

Education or Extra tools

Courses, Podcast, Calendar, Instructors
Is BlackBoxStocks Legit?
We don't think this firm is a good investment for many reasons, including the monthly subscription they require but don't offer tools that match the price, they are unregulated which could indicate issues for traders from countries where regulation is necessary even for firms like this, and overall the trader's experiences don't seem to be satisfying. 
Without the BlackBoxStocks trial, it's impossible to test their tools and features, forcing traders to buy the subscription without knowing if it will suit them. Many alternatives are cheaper and better and we encourage you to try them out. 
Traders Share Their Experiences
Considering that the company was established in 2011, we were surprised to see there are only 2 reviews on Trustpilot, and both of them are unfavorable. One trader complained that the price alerts are always low and paying $100 a month is not worth it. The platform looks shady according to that trader and for the price, you would expect something user-friendly. 
The second review is focused on slow customer support and how even after complaining multiple times, his issue about the BlackBoxStocks app didn't get resolved. Considering this platform doesn't offer a phone number or not even an email to reach out, we suspect that the trader is right. 
Who Are the Traders They Cater To?
The BlackBoxStocks options and stocks platform caters to traders from various countries, including the United States, Canada, the United Kingdom, India, and Germany. At the BlackBoxStocks login page, you can create an account, subscribe, and start trading immediately. 
If you are from any of the aforementioned countries, maybe it would be best to choose a platform regulated by the FCA in the UK or BaFin in Germany as those countries have specific regulatory rules. Furthermore, it will provide you with an additional level of security that you won't have if you trade with brokers like W2FOREX. 
Weighing the Pros and Cons
Pros
Cons

Variety of tools

20% Off Annual

Multi-platform 

High-frequency trading strategies

Lack of educational material

No free trial 

Late alerts

Unreliable broker partner 
Can I Make Money While Trading Online?
Many people aiming for financial independence have money-making goals when trading online. To benefit from trading, many factors are important such as knowledge, strategy, and awareness. Never trade with offshore brokers like DBFX if you want to trade profitably. AI analysis bots are only one of the cutting-edge tools that have arisen to assist traders in navigating the financial markets.
That said, one such tool is our AI Analysis Bot, a potent program that gathers information from charts such as previous asset prices and other data. It makes insightful recommendations regarding whether to buy or sell using sophisticated technical analysis to forecast future price movements.  
We provide a 14-day free trial of our AI Analysis Bot to make it even more accessible. It's a great chance for traders to learn more about the capabilities of our AI technology, develop their trading tactics, and even increase their profitability. Act quickly to take advantage of this chance to enhance your trading experience, but keep in mind that this trial offer is only valid for the first 100 traders to contact us.
FAQ Section
What is BlackBoxStocks?
BlackBoxStocks is a financial technology firm that provides trading tools and services, such as stock scanners and real-time notifications, to help traders make wise decisions in the stock and options markets.
How Much Does BlackBoxStocks Cost?
There are two plans to choose from; a monthly subscription which is $100 charged each month, or a yearly subscription where you would pay $959 at once.
Who Owns BlackBoxStocks?
BlackBoxStocks is owned by Gust Kepler, who owns 3.46 million shares, or 108.71% of Blackboxstocks, and is the company's largest individual stakeholder.