April 24, 2023
Reading Time:
4
min
BullGeko Review: All About the Bullgeko.Com Broker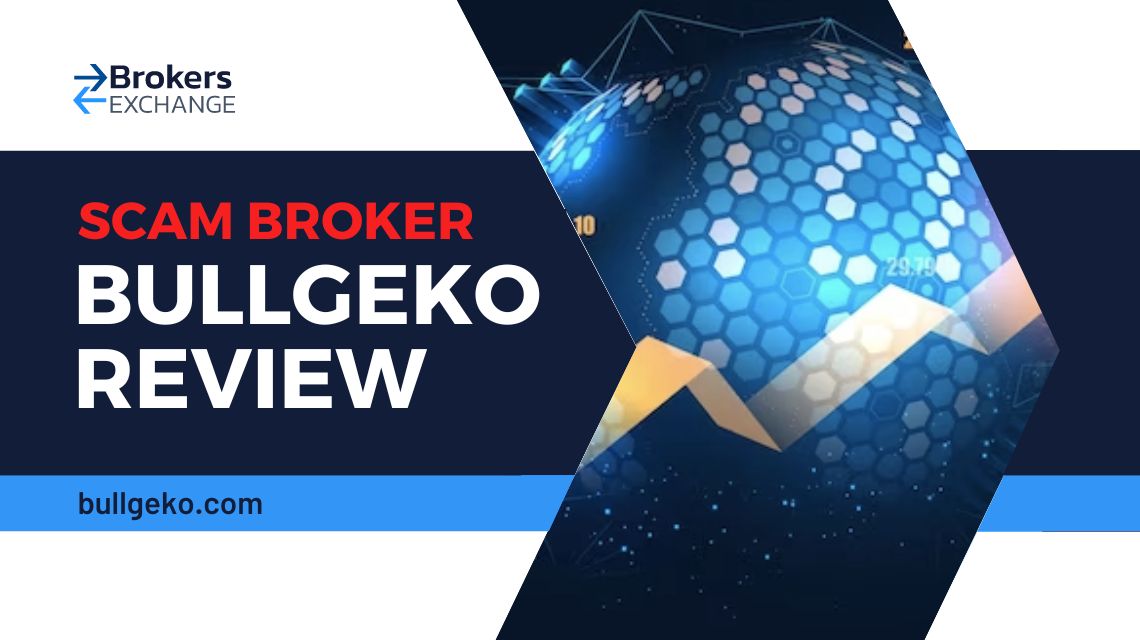 BullGeko seems to be another fraudulent crypto platform. The brokerage offers to trade and stake digital coins yet has no financial regulations. It means that all the services are unsupervised, which can lead to financial losses.

BullGeko really thought it could conduct its illicit scam under the radar. Fraudsters like this one always gets busted. 
We've analyzed the case of this phony provider in this BullGeko broker review. Read it carefully to see why the BullGeko broker cannot be trusted and why it is just another investment scam. 
As well, stay away from the trading scams TradeHUB and CTX Prime! Furthermore, before investing, always investigate the history of Internet trading firms!
| | |
| --- | --- |
| Company | Bull Geko Ltd. |
| Website | BullGeko.Com |
| Address | Marshall Islands |
| Email | N/A |
| Phone | N/A |
| Minimum Deposit | N/A |
| Leverage | N/A |
| Bonuses | No |
| Regulation | Unregulated |
| Warning | OSC, ASC, MSC, CSA, AFM |
Should You Trust BullGeko?
Regulation and Security
Despite claiming to operate under the jurisdictions of the UK and Australia, BullGeko is an offshore entity from the Marshall Islands.

Basically, it operates in an offshore domain where the Forex market isn't regulated. BullGeko is unlicensed and yet it provides services to traders onshore, which is illegal and violates the rules set by the likes of the European Securities and Markets Authority (ESMA) and the UK's FCA.

A broker is as good as the license it possesses and we're afraid the BullGeko regulation is fake. Instead of dealing with offshore fraudsters, seek out Tier 1-licensed brokers that are authorized by reputable regulators such as the FCA, ASIC, and CySEC.

BullGeko is an unregulated offshore broker from the Marshall Islands. The financial swindler has been defrauding unsuspecting traders from the UK, Netherlands, Australia, Canada, and New Zealand since November 2021.

And because of that, they have earned an official warning not from one but from five regulatory bodies which include OSC, ASC, MSC, CSA, and AFM.
Trading Platform Available at BullGeko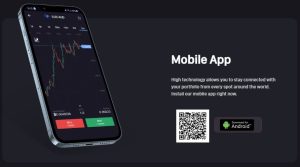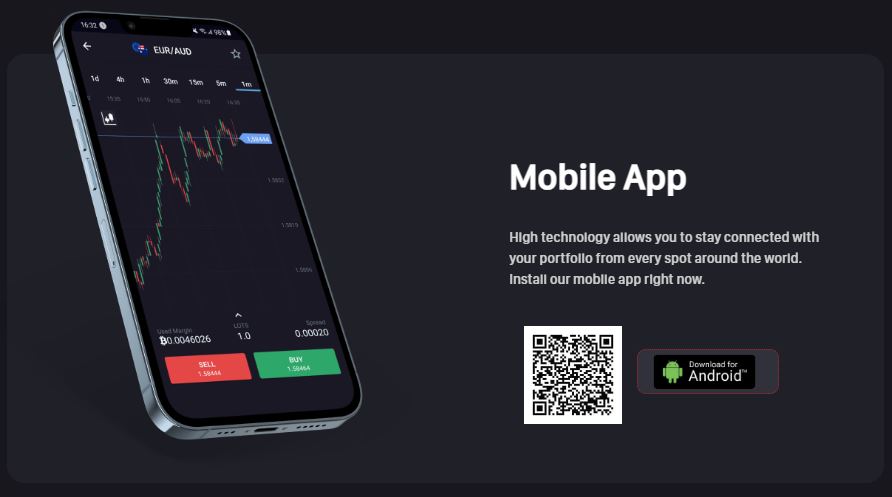 The BullGeko trading platform hasn't been described so well. From the info on the broker's website, we suppose it's a WebTrader.

WebTrader is a browser-based platform with basic charts, graphs, and calendars without any advanced features such as automated trading. BullGeko doesn't support any third-party software such as MT4, MT5, or cTrader.

Both mobile and tablet trading is available. Since WebTrader is accessible via a browser, all you need is an internet connection. There is no need for a separate app. The issue here is that BullGeko is unregulated so neither version of the platform is safe. Your funds could be missing the next day.

BullGeko Account Types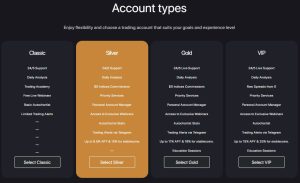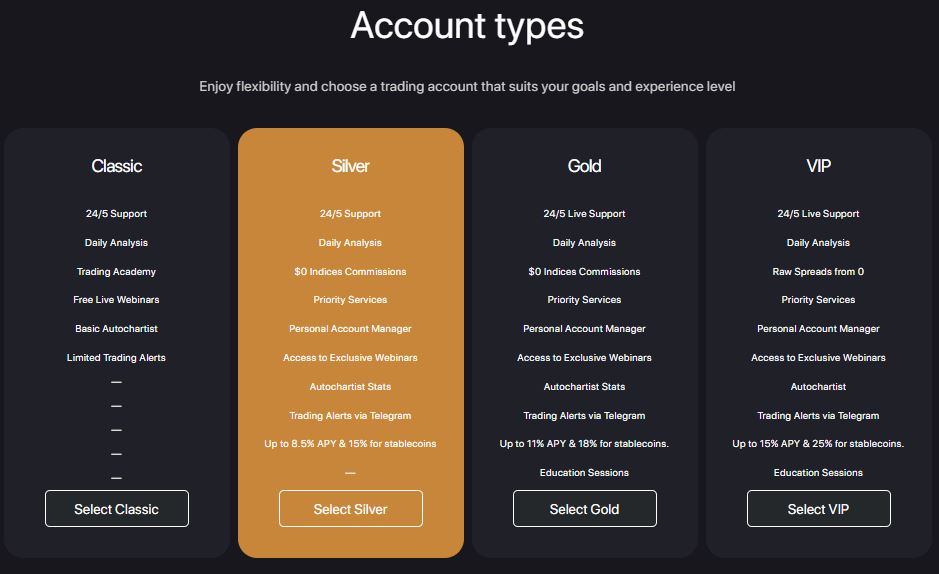 BullGeko offers four different account types and those including the following:
The shady broker didn't specify the minimum deposit amounts for each type. BullGeko listed different perks for its accounts but that's probably another lure. The leverage wasn't disclosed and since there's no demo account, we couldn't check for ourselves.
There's no free demo account available with BullGeko. That's not how legitimate brokers roll but BullGeko doesn't seem to care.
The BullGeko Deposit and Withdrawal Method
BullGeko has stated on its website that they offer deposit via the following methods:
Visa or Master credit or debit card

Wire transfers 

Bitcoin 

Tether

Ethereum 
It's a very good variety of deposit options but unfortunately, once we tried to activate the account, we were only given the option to do so via cryptocurrencies.

This is the best solution for scammers since crypto transactions are virtually untraceable, and chargeback is not permitted. Also, you should know that there's a way to find your stolen crypto.

As per fees and withdrawals, this trading firm didn't provide us with any information, as expected. Anyway, withdrawals are not an option.
How Is The Fraud Carried Out?
Scammers use a couple of tricks that make up a big scheme that has not changed since its inception, meaning that it's fairly easy to avoid it.

The fraud starts when the broker contacts the user, who has unknowingly provided his or her contact details in the past through some seemingly innocent channel.

Communicating with the broker might seem like a pleasant experience as the other side sweet talks its way to your wallet. The reason why most frauds target non-trading audiences is that they are more susceptible to this kind of verbal manipulation. Otherwise, users might start receiving emails with unbelievably good investment deals, none of which are actually lucrative.

BullGeko
Summary
In our BullGeko review, we tried our best to warn you against this scam broker and the fraudulent activities they perform. They allegedly offer their customers an opportunity to invest in Forex, CFD, crypto, and much more.
However, some of the most basic information about them is missing such as minimum deposit, indicating that you are dealing with fraud. Never work with a broker that is not transparent about their business as it is always just a huge red flag.
On the internet, there can be found many complaints made against the broker on withdrawal issues, so we concluded that you should just stay away from them.
Think twice before taking any risks while investing money and keep in mind that this investment scam will demand a lot more than what a legit broker usually asks for, which is as little as $5.
The last thing that we must mention is that this broker also has been issued multiple warnings by many different regulatory bodies, including OSC, ASC, MSC, CSA, and AFM.
FAQs About
BullGeko
Broker
Is BullGeko Broker Authorized?
No, BullGeko is not an authorized or reliable firm you can trust when it comes to trading.
What Kinds of Assets Can I Trade with a BullGeko Broker?
BullGeko allegedly offers trading with the following assets: forex, crypto, commodities, indices, shares.
What are the BullGeko Available Methods of Withdrawal?
The only available method of withdrawal on BullGeko's website is wire transfer.