January 22, 2023
Reading Time:
4
min
CauvoCapital Review: Who Is Behind CauvoCapital.Com?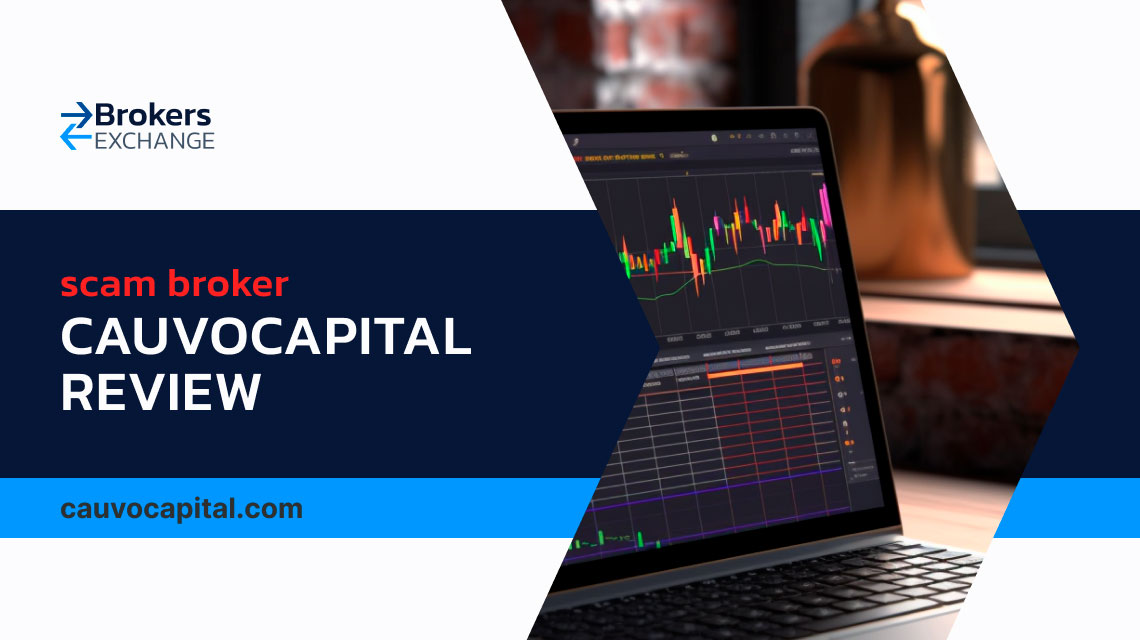 We have to take a moment first and compliment the ability of this phony broker to seem legit. CauvoCapital takes up the name of a legitimate company as its own, including the license number and regulation. What gives them away is that no proof of connection exists between the CauvoCapital domain and Cauvo Brokerage Mauritius LTD. 
While Cauvo Brokerage Mauritius LTD is regulated by FSC (Mauritius) since 2019, they do not have anything in common with this broker. 
CauvoCapital goes out of its way to convince potential victims they're the broker everyone needs. Acting like a company every trader can depend on and rely on, this financial swindler sounds almost convincing. Supposedly, CauvoCapital is showing radical transparency, valuing the needs of customers, and prioritizing safety and quality customer support.
None of that turns out to be true at the end of the day. So stay with us to see for yourself why our CauvoCapital review would never recommend you to invest here.
This also applies to dealing with dishonest brokers like the ones I've named below TrustGates, Finex Trader, and TradeHUB.
| | |
| --- | --- |
| Company  | Cauvo Brokerage Mauritius LTD |
| Website | CauvoCapital.Com |
| Email | [email protected] |
| Phone | +18009821027 |
| Leverage | 1:400 |
| Regulation | Unregulated |
| Headquarters | Mauritius |
| Minimum Deposit | $500 |
| Review Rating | 1/5 |
| Broker Type | Forex |
| Platforms | N/A |
| Spread | N/A |
Is CauvoCapital Legit? Regulation and Fund Security
To get one thing straight, CauvoCapital is not a legitimate broker. Cauvo Brokerage Mauritius LTD is a name CauvoCapital uses as their own to seem legal. Checking the FSC database showed the company with this name as one of the regulated enterprises. However, the company doesn't mention the CauvoCapital domain and site as related to them in any way!
Although a smart move by CauvoCapital, it still wasn't enough to convince us they're valid. In search of any other regulation or warning issued against this site, we went through registers of FCA, ASIC, CySEC, IIROC, and NFA. We didn't find anything to confirm CauvoCapital is regulated.  
On the other hand, even if CauvoCapital was licensed by FSA (Mauritius) they regrettably wouldn't be fully trustworthy. FSA regulatory rules are that of an offshore financial authority. This means their standards are more loose compared to major regulatory authorities like FCA, ASIC, NFA, and CFTC. That's why you will often find brokers with offshore licenses but still offering high leverage, for example.
However, CauvoCapital doesn't own a license issued by any offshore or tier-one regulator. The conclusion is that they cannot be trusted at all! CauvoCapital cannot give you the security of funds, risk-reducing measures, and ensure transactional transparency. 
Trading Platform Overview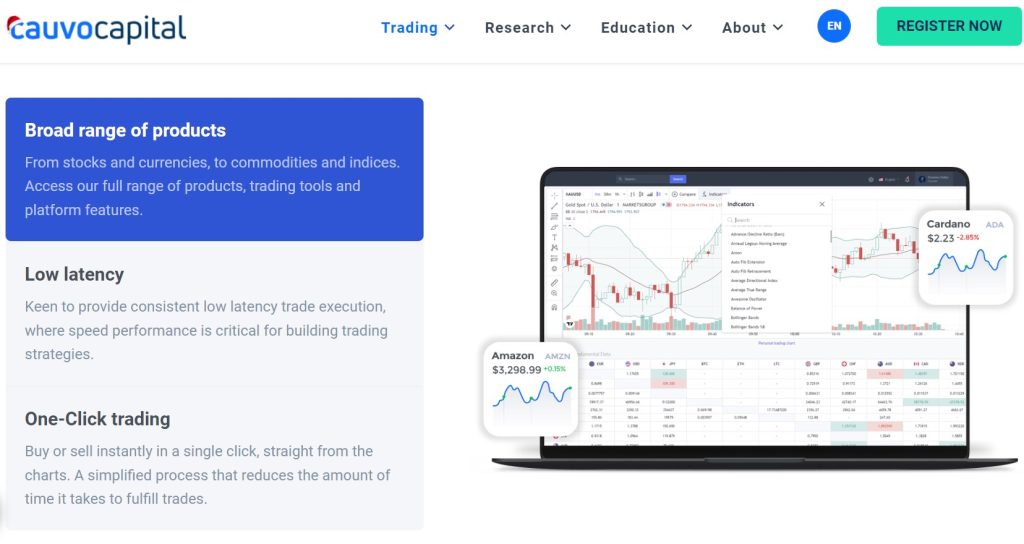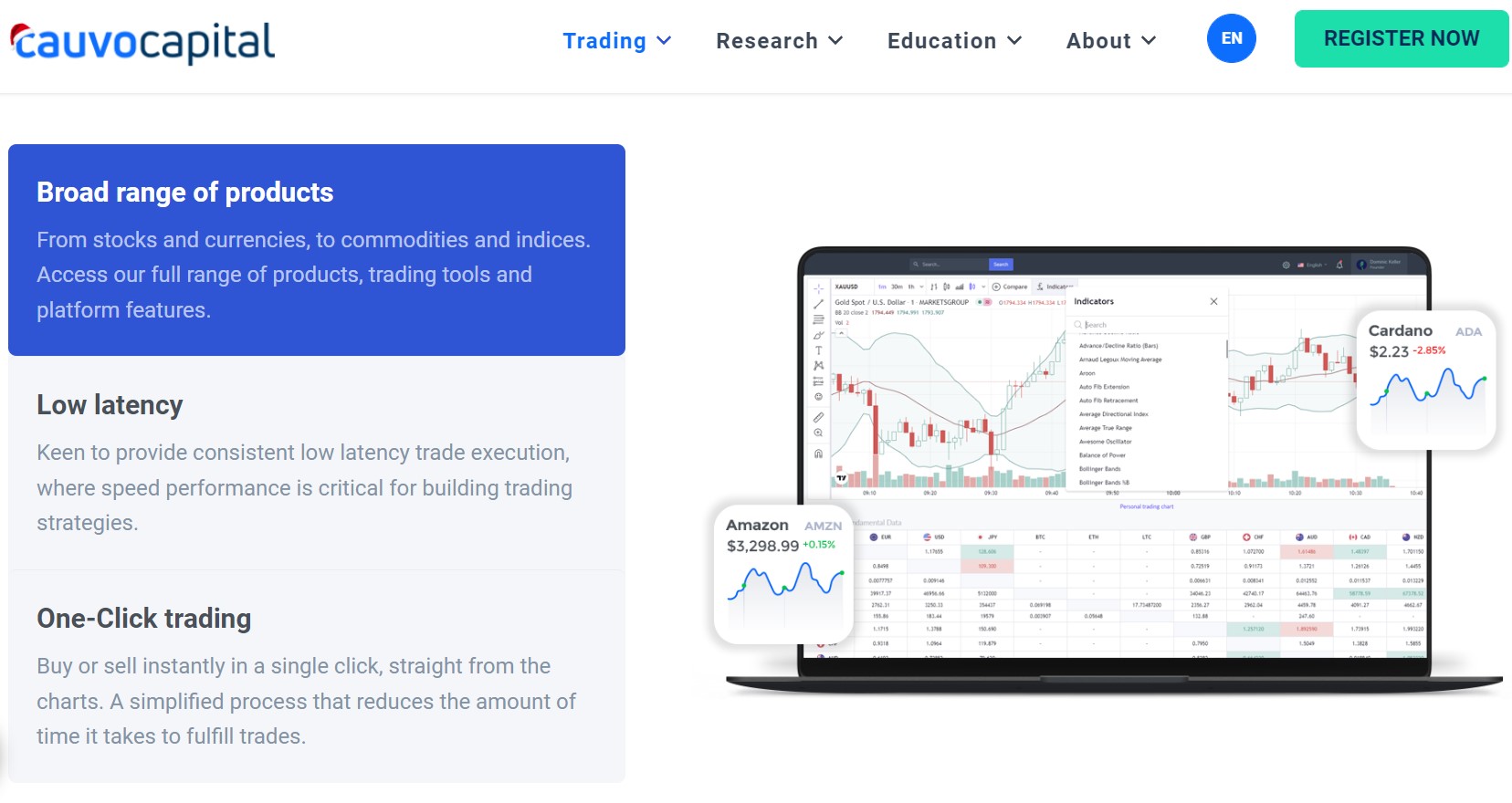 Since accessing the trading terminal was conditioned by owning an account, that's what we first did. The unfortunate circumstance is that CauvoCapital didn't allow us to open an account at all. After many tries, all we got was an explanation that the request has not been submitted. We were told to try again or ask for assistance from the support desk, but that didn't work either.
Because of not able to get through the registration process, we didn't get a chance to test out the platform. Since download isn't available for non-customers, we cannot even confirm if CauvoCapital has a functional trading platform at all. 
CauvoCapital Offers Bonuses and Discounts
We can't tell for sure how much the bonuses at CauvoCapital are. Bonuses could be added as a depositing reward or often through referring others. How it exactly works is yet another shady and unrevealed fact, like most of what CauvoCapital claims anyway. 
What we did find out is that it is entirely up to the company to decide if they'll gift you a bonus or not. Like it is solely their decision if they'll take your investments away from you. This is often done with the excuse of it being a non-deposited bonus you didn't earn since you didn't reach the trading volume requirement. 
As dreadful as it sounds, it's something quite typical for scammers. So beware of these so-called gifts and rewards that are investment traps. 
Deposit and Withdrawal Methods
Legal documentation regarding deposits and withdrawals states that account funding is possible via credit/debit cards. This is good news. You can always request a refund with your credit card issuer if something goes wrong. 
The minimum deposit amount wanted is the price of the least costing account type and that's $500.
Now, the withdrawals are the tricky part. The company reserves the right to reject any withdrawal request if they find it unjustified. Along those lines, they are also free to charge all withdrawals with at least $10, especially if the requested sum is lower than $100. 
Of course, CauvoCapital denies any responsibility for the charges. All you get is the guarantee your funds will be processed and sent to you within several business days. Again something a professional scammer would say yet never do.  
How Do They Initiate The Scam?
CauvoCapital invested a considerable effort to look legal. Aside from taking the name of a regulated company, they advertise their services successfully. The site promises rapid money gain and profitable strategies for all traders. Customer support is reported of huge help and greatly efficient in advising and problem-solving. 
All this could be yours if you'd just start investing. And preferably not stop, as scammers will always demand more. If you tried to make a withdrawal request you'd face the aforementioned difficulties. Fees, taxes, and processing charge all apply, till you eventually start wishing you gave up or never invested in the first place. 
CauvoCapital Summary
We can't stress this enough, but please bear in mind CauvoCapital is a scammer acting like a legal brokerage organization. As you can see from their website, you are guaranteed to get top customer protection, profitable trading conditions, and the latest technological solution for a platform. However, none of it is true if the broker is not authorized for the services and products they offer. 
This CauvoCapital review made an attempt to show how not all shiny promises have to be true. It takes a lot more for a broker to be reliable than just a convincing web presentation about nonexistent services. 
The potential misuse of the information as we've seen from CauvoCapital is a reason to always check who is behind the website. So never invest until you are certain. Your broker of choice has to be fully licensed and regulated with transparency that allows you to get to every detail that interests you. 
FAQs About CauvoCapital Broker
Is CauvoCapital Regulated?

CauvoCapital is not regulated, just uses the name of a regulated company that in reality isn't connected to this broker in any way. 
What Are the Funding Methods for CauvoCapital?

CauvoCapital accepts deposits made through credit/debit cards.
How Long Does it Take to Withdraw from CauvoCapital?

Several business days is what the company states as the standard processing time.