September 04, 2023
Reading Time:
5
min
CLSA Premium Review: All Facts You Should Know About the Brokerage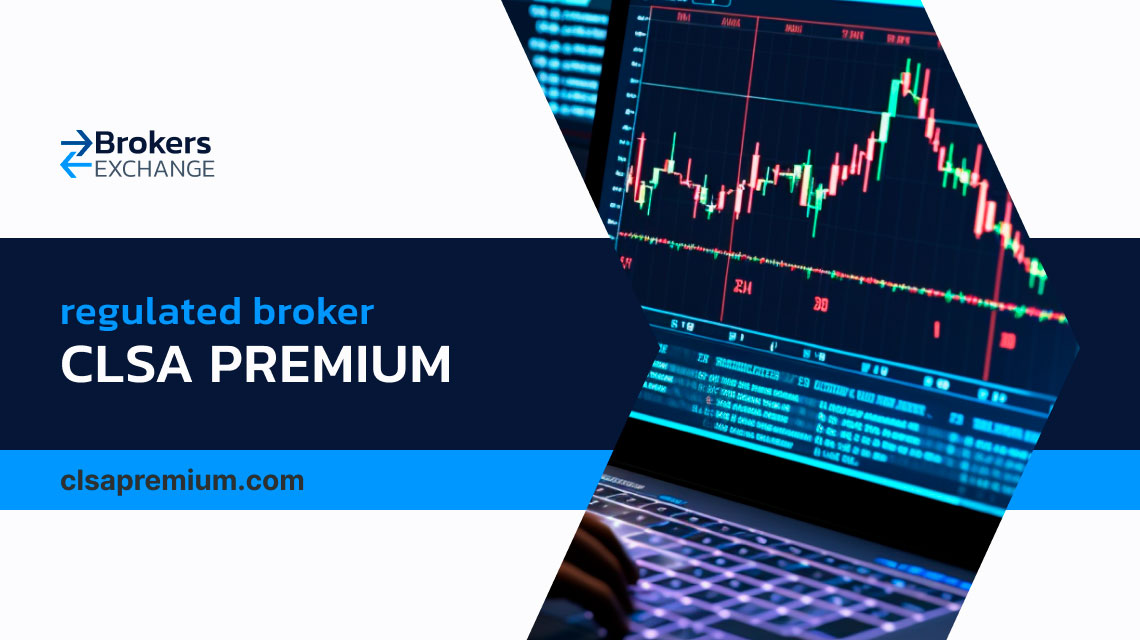 The broker is a definition of confusion, especially since there are so many news articles about them on the web. Many of those articles are not even beneficial, however, Google is flooded by them. To learn the truth, keep reading this CLSA Premium review. 
The company, whose name is "Credit Lyonnais Securities Asia," was first established in 1986 as a brokerage and investment banking operation. It is renowned for its knowledge of Asian markets and offers institutional clients, such as fund managers and investors, research, analysis, and investment consulting services. If CLSA Premium is not your match, make sure to check our FXDD review for a reliable alternative. 
Who Is CLSA Premium? All About Clsapremium.com
CLSA Premium Limited is a company primarily based in Hong Kong. So far, the broker's global subsidiaries include Australia, New Zealand, and Hong Kong. The company was listed on the Hong Kong Stock Exchange in 2013, and by 2017 it was transferred to the mainboard. 
CLSA Premium online broker did provide traders direct access to a wide range of reliable financial services worldwide such as forex, commodities, precious metals, indices, and shares across the world, until finally changing its operations. 
CLSA Premium
Reliable Broker Must Have
Legal name
CLSA Premium Limited

Transparently displayed in the disclaimer or legal documents

Regulation
Regulated by SFC

Within your legal jurisdiction – local regulator

Registered in

Suites 7501 & 7508, 75/F, International Commerce Centre, 1 Austin Road West, Kowloon, Hong Kong

Level 35, Grosvenor Place, 225 George Street, Sydney, NSW 2000, Australia

44F, Rialto South Tower 525 Collins Street, Melbourne, VIC 3000, Australia

Unit 401, level 4, 8 Commerce Street, Achilles House, Auckland, New Zealand

Suite 804, Level 8, One Pacific Place, 88 Queensway, Hong Kong

Your country or the country whose license applies in your legal jurisdiction 

Established
2020

The older the domain – the higher the possibility the company is trustworthy

Website
www.clsapremium.com

Domain should be from local or international zones, no .xyz, etc.

Financial Authorities Warnings

None

Contacts
+852 2600 7670

Phone, email, social media, web form

If a withdrawal is possible
N/A

Yes

Fees

Transparent fees – list of spread and commissions

If Active on Social Media
No

Often present on social media

Investor Protection
None

Compensation fund
Regulation Info
CLSA Premium International (HK) Limited is a fully owned subsidiary of CLSA Premium Limited, and it is licensed and regulated by the Securities and Futures Commission of Hong Kong (SFC). Upon checking their license information on the SFC's website, we found information that the company ceased regulated activities. 
When a company or individual stops engaging in "regulated activities," it means they are no longer engaging in activities that are subject to oversight by regulators. This could be the result of several factors, including a change in business strategy, money problems, or a choice to leave a certain industry. 
Since the broker aims at clients from Australia and the UK, it's important to note that any broker wanting to operate from those nations would require a license from financial regulators like the ASIC in Australia or FCA in the UK. 
CLSA Premium Broker Profile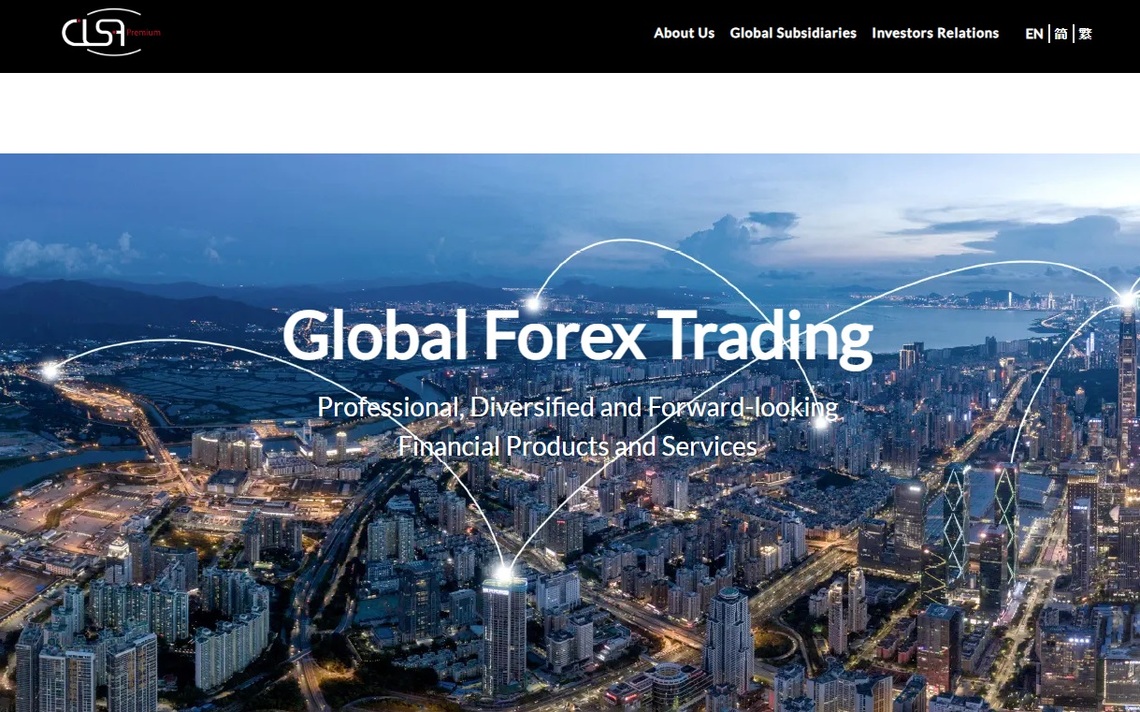 At the CLSA Premium MT4 and MT5 platforms, you can trade in forex trading, margin trading, commodities, single stocks, precious metals, indices, CFD Trading, and Bullion. Leverage information is unavailable and unfortunately, that is not the only thing the broker hides. CLSA Premium spreads, commission, and any other thing beneficial to traders is hidden, making it harder to trust them. 
Trading Platform

MT4, MT5

Account Types

Standard, Premium, Pro

Financial Instruments On Offer

Forex

(EURUSD, EURGBP, USDNOK)

Metals

(Gold, Silver, Platinum)

Stocks

(Apple, Amazon, Tesla)

CFD Trading
Bullion

(Gold, Silver, Platinum)

Indices

(S&P 500 Index, Dow Jones Industrial Average, FTSE 100 Index)

Commodities

(Crude Oil, Natural Gas, Corn)

Maximum leverage

N/A

Minimum Deposit

N/A

Commissions/Bonuses

N/A

Mobile app

Yes

Desktop app

Yes

Autotrading

Yes

Demo account

No

Education or Extra tools

None
Is CLSA Premium Safe To Trade With?
While the broker checks some boxes, the lack of transparency and demo account places them deep down on our list. Not accepting cards raises some serious questions about their reliability, so traders are warned to proceed with caution. When using bank wires and bank transfers, a chargeback is not possible, making it harder to get your money back. Trading with CLSA Premium can be safe, however, they still need to do a lot to improve. 
Don't settle for a bare minimum that a broker offers, such as only regulation. While regulated brokers are crucial for safety of your funds, there are other factors to consider when choosing a broker. Reach out today for a free consultation and we can locate a perfect broker that is just made for you. 
A Look at CLSA Premium's Traders They Serve
The CLSA Premium annual report can help you make your decision quicker. They publish the reports at the end of the year, with a complete insight in their financial operations. CLSA Premimum has been operating from a long time and they have many years of experience behind them. Being around for so long brings traders all over the world, including Australia, New Zealand, the UK, and the US. 
It's vital to note that to operate from these nations, brokers would have to be regulated by ASIC in Australia, FCA in the UK, or SEC in the US, however, CLSA Premium is not regulated by those reputable financial authorities. If CLSA Premium is not for you, check our CornerTrader review for a reliable alternative.
Deposits and Withdrawal Methods
Both deposits and withdrawals can be done through a bank wire or a bank transfer. Credit or debit cards are not accepted, which is a red flag. The minimum deposit amount is not specified which could mean that there is no requirement. The broker doesn't offer a demo account, so there is no way to test out their services before depositing, which raises concerns. 
The only thing you need to do to request a withdrawal is to email them with your ID and account information, and the request will be processed within 5 business days. Since the broker doesn't accept cards, it's important to proceed with caution. 
CLSA Premium Pros and Cons
Pros
Cons

Regulated

Lack of transparency

Hidden fees 

No information about leverage or spreads

No demo account

Cards not accepted
Long Story Short – CLSA Premium
To summarize what we learned, regulated brokers can also be unsafe, so doing prior research and staying informed is crucial. Don't get into trading blindly, without any information about leverage, spreads, and commission. Choosing a transparent and regulated broker will minimize the risk of losing your investments. Take your time to summarize everything yourself so you can make a decision. And don't rush, CLSA Premium forex trading will be around for a long time. 
If you want a broker who will check all of your boxes, reach out to us today. Sometimes brokers will look good at first glance but you never know what truth is hidden behind them. Make the first step toward a profitable trading journey by reaching out, and we will do our best to find a broker suited by your preferences. And before you go, make sure you read our Cobra Trading review, your path to success. 
FAQ Section
What Is CLSA Premium?
CLSA Premium offers specialized investment research, analysis, and advisory services with an emphasis on giving institutional clients in Asian markets in-depth insights and suggestions.
Is CLSA Premium Regulated?
CLSA Premium Limited is regulated by the Securities and Futures Commission of Hong Kong (SFC).
Is It Safe To Trade With CLSA Premium?
Based on its track record as a reputable investment research and brokerage organization, trading with CLSA Premium might be regarded as secure; but, as with all financial transactions, it is advised to carry out careful research and due diligence before making any trading decisions.