October 30, 2023
Reading Time:
5
min
Coinigy Review: A Complete Overview of Coinigy.com and Its Features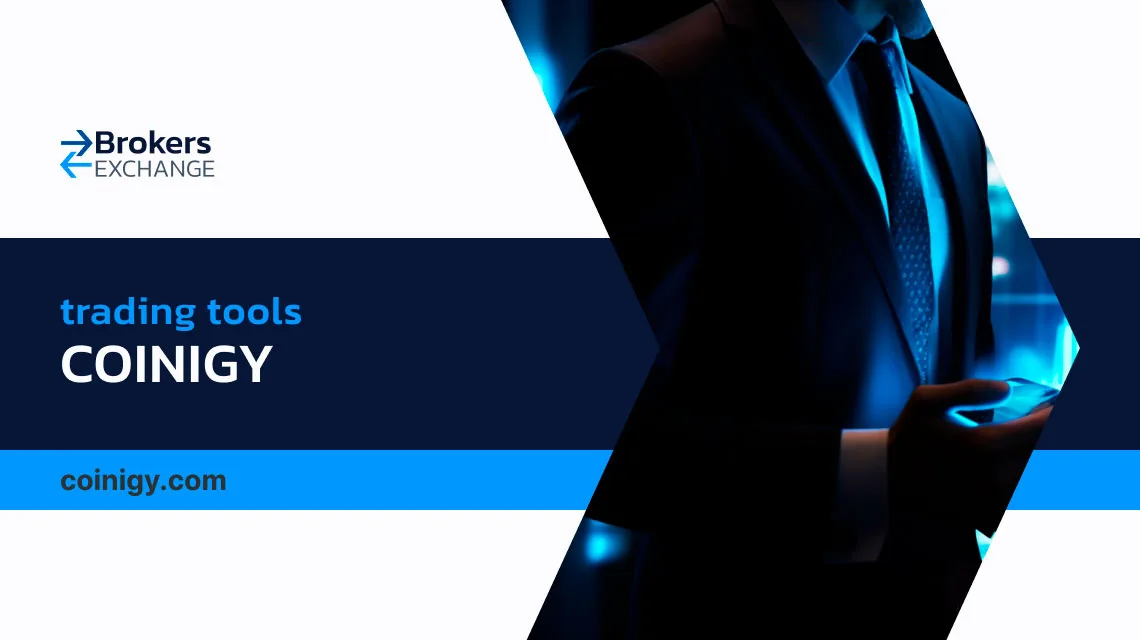 With tools for trading, chart analysis, and portfolio tracking, users of the Coinigy cryptocurrency trading and portfolio management platform can access numerous cryptocurrency exchanges from a single interface. The platform is suitable for both newbies and seasoned traders and it's accessible due to low cost. 
To learn more keep reading our Coinigy review and don't miss out on the latest information about the Gunbot tool. So without further ado, let's start this in-depth evaluation of the platform and its features. 
Who Is Coinigy?
Coinigy Inc. was established in Milwaukee, Wisconsin in 2014. Robert Borden, the organization's CEO, and William Kehl, its president, formed it. The platform already seems transparent, as it offers clear information about their goals and the company's history. 
Users can connect to and trade on several cryptocurrency exchanges using Coinigy's unified platform, which includes well-known ones like Binance, Coinbase, Kraken, and others. Traders may access a range of trading pairs in one location thanks to this connection.
Keep reading our Coinigy review to learn everything about the company and see if they are a good choice for you. 
Company Type
Trading Tool
Legal name
Coinigy Inc
Regulation
Not expected
Registered in
20 Headquarters Plaza North Tower, 7th Floor Morristown, NJ 07960 United States
Established
2014
Website
www.coinigy.com
Financial Authorities Warnings
Contacts
Fees

$18.66/month
$99.99/month

If Active on Social Media:
Yes
Investor Protection:
None
Activity areas
United States, Vietnam, India, United Kingdom, Netherlands
Main threats
Slow customer support 
Main perks
Over 45 exchanges accepted
Regulation Info
Like the majority of cryptocurrency trading platforms and exchanges, Coinigy is unregulated, thus when trades are conducted, traders must have faith in the platform. In addition to monitoring or tallying transactions in case of apparent fraud, they have a KYC and AML policy and processes.
Regulation with companies like FX MasterBot and Coinigy is usually not expected, so that is why it's important to choose a reliable broker. Finding one can be challenging so make sure to investigate the company thoroughly before you deposit your funds. 
Coinigy Profile
Although they claim to offer over 45 exchanges, some traders complained that those claims are not true. The trader had access to only 10 exchanges and after complaining to customer support, he got a refund. The green light we noticed here is that they provided a refund to the trader right away, without any potential issues. 
The Coinigy pricing is available on the website, and you can enjoy the platform for less than $19 a month. The main platform is TradingView, as it mostly is with platforms and tools like this one. The Coinigy charts are not the best and the platform offers more options for trading cryptocurrencies. TradingView seems to simply be better when it comes to charting tools. 
The firm doesn't offer any type of educational material, which indicates a red flag. 
Trading Platform

TradingView

Account Types

Starter, Pro Trader, API Dev Pro

Tools On Offer

Multi-Exchange Integration
Real-Time Market Data
Trading Tools
Portfolio Management
Technical Analysis
API Access

Maximum leverage

N/A

Minimum Deposit

$18.66/mo

Commissions/Bonuses

N/A

Mobile app

Yes

Desktop app

No

Autotrading

No

Demo account

7-day free trial

Education or Extra tools

None
Is Coinigy Safe?
Even when regulatory supervision is not anticipated, using unregulated platforms or tools poses a risk that traders need to be acutely aware of. Choosing unregulated companies can be a risky move that traders must be prepared to make because they cannot receive the same level of consumer protection and scrutiny as regulated companies. 
When selecting trading platforms or tools, you should examine the risk tolerance and make sure to be aware of potential risks. Trading is risky as it is and adding an unreliable company on top can result in a huge financial loss. 
Traders Share Their Experiences
There are a total of 7 comments about Coingy on Trustpilot. The majority are all positive reviews, however, there are still 29% of traders who experienced some issues while using this platform. The main focus is slow customer support and exchange issues we mentioned earlier. 
We do advise you to look up the company online before you commit to its services. Trustpilot reviews can be fabricated so they are not the most reliable source. Reddit would be the most secure platform to determine the experience previous traders had with the platform you want to use. 
Reasons to Enjoy This Company
There are various reasons to enjoy the Coinigy platform, including a variety of tools and pairs offered, a mobile app to trade on the go, a 7-day free trial to test the platform before subscribing, and the main one is the cost. The Best alternative to Coinigy is Altrady, which we reviewed earlier. 
No company is perfect and it takes a deep investigation to find out whether or not the platform or a tool is suitable for your preferences. Our Coinigy review helped a little, but you still need to research the platform yourself and test its services to determine if they suit your needs. 
Deposits and Refunds
Like Netflix or Spotify, the Coinigy app is a subscription-based service, so if you agree to pay monthly, quarterly, or annually when you sign up, you won't be charged a one-time fee when your subscription begins. After the 7-day free trial, you can buy a subscription and pay via credit card, PayPal, Bitcoin, and other cryptocurrencies.
Requests for refunds must be submitted within three days of the payment's completion. All purchases made with a promotional coupon or using a cryptocurrency are final. Go to the Coinigy login page, enter your credentials, and request to cancel. Once you've confirmed the cancellation, you should be good to go.
Weighing the Pros and Cons
Pros
Cons

Access to more than 45 crypto exchanges

75 technical analysis indicators

7-day free trial

Mobile app

Affordable

Rarely updates

No stop loss and take profit orders
Can I Make Money While Trading Online?
In conclusion, making money while trading online needs to be ensured with a reliable broker. Never invest in something if you are not prepared to lose, make sure to always stay up-to-date, and never let anyone persuade you into depositing your funds. 
We have a great solution for traders like yourself who are tired of investing in the wrong brokers and platforms. That's why we invented AI.F, to assist traders in overcoming the financial markets. You don't need to rely on your brokerage and personal managers, instead, trade easily with AI.F. 
To learn more about our potent program which processes billions of data to make insightful recommendations, we have a 14-day free trial prepared for you. All you have to do is be quick and within the first 100 traders who reach out. 
FAQ Section
How Does Coinigy Work?
Access to numerous cryptocurrency exchanges is made possible via Coinigy, making it simple to manage your investments. The company offers two price tiers, a seven-day free trial, and a number of indicators to help with trading.
Is Coinigy Free?
Coinigy requires a monthly or yearly subscription to unlock all features, however, there is a 7-day free trial so you can test their services before committing.
Where is Coinigy Based?
Coinigy is based at 20 Headquarters Plaza North Tower, 7th Floor Morristown, NJ 07960 United States, however, it was founded in Wisconsin.