April 23, 2023
Reading Time:
4
min
Eurivex Review – Truth Behind This Scam Broker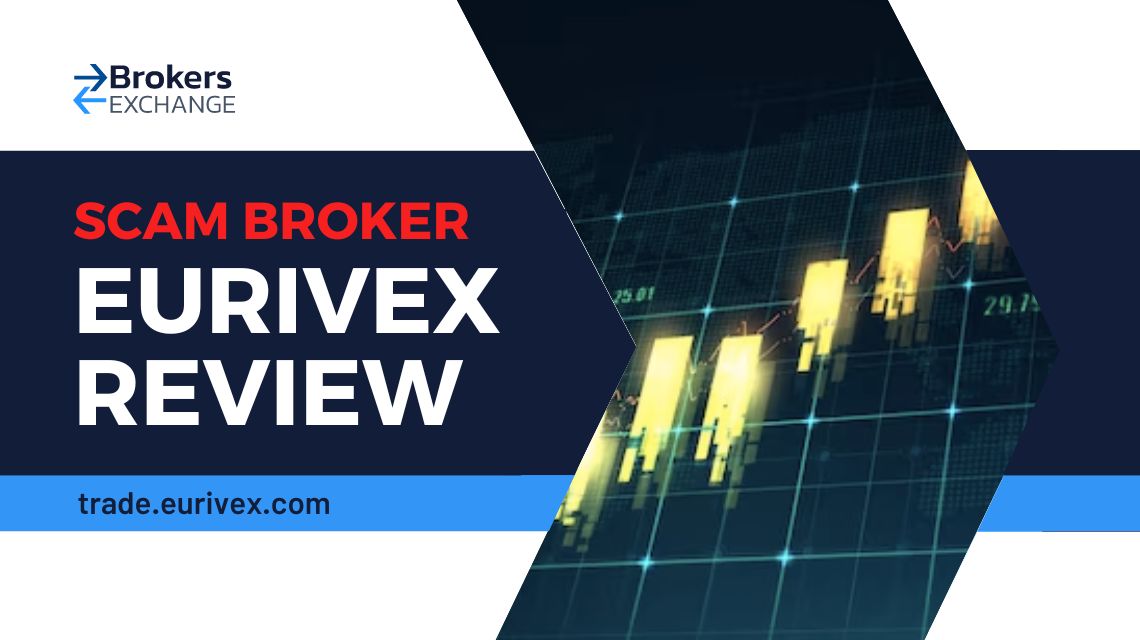 Eurivex Review, Company cloning is one of the most sophisticated and well-thought forms of scam. Eurivex, the brokerage we're reviewing today, is a product of careful planning and information theft. You see, whoever is behind Eurivex is aware that the company they're mimicking is Cyprus-based and CySEC regulated. 
However, the real Eurivex is an investment platform that mainly deals with bonds, and not Forex and CFD trading. The clone supposedly offers to trade financial products like indices, commodities, shares, crypto, and currencies on a prestigious software solution. Our Eurivex review gets to the bottom of this fraudulent scheme and brings you the truth, so read on.
Furthermore, we highly recommend that you avoid the scam brokers CMTPRO, XFortunes, and Cambrill.
| | |
| --- | --- |
| Company | N/A |
| Website | EurivexTrade.Com |
| Address | N/A |
| Email | N/A |
| Phone | N/A |
| Minimum Deposit | N/A |
| Leverage | N/A |
| Bonuses | No |
| Regulation | Unregulated |
| Warning | N/A |
Eurivex Regulation and Security of Funds
If you're wondering why some companies choose to impersonate others, the reason is simple: they're unregulated. Scammers have become so good at finding ways to seem credible that it's no wonder this is one of their most used techniques. 
New traders can so easily be persuaded they're trading with a legitimate broker. They're often unaware what they've gotten themselves into until it's too late. That's why our Eurivex review is here to help you figure out the poser from the real service provider. 
If you go to the legitimate firm's website you will find everything about the CySEC regulation and detailed company info. Cyprus is an EU member country with one of the best and most diligent regulators in the world. Real Eurivex has a page on there that witnesses their legitimacy: https://www.cysec.gov.cy/en-GB/entities/investment-firms/cypriot/37682/.
As you see in the certified domains, eurivextrade.com is not on the list. That's the fraud we're looking for.
So what did real Eurivex have to provide to be regulated by none other by the grand CySEC? First off a big deposit of 730 000 EUR is needed. Then the company can apply and follow the other steps to license. Next is certainly forming contracts with Tier 1 banks for segregated accounts where clients' deposits are safely kept, separated from the firms. 
CySEC demands the leverage ratio to be set at 1:30 at most, while scammers can offer a crazy leverage of up to 1:1000 or more. Negative balance insurance helps traders not lose more than they've originally invested and the compensation fund guarantees payouts in case the company fails. EEA brokers also follow the ESMA regulative called MiFID, which additionally binds them to transparency and transaction reporting. A Eurivex clone could never pass these standards and become legit!
Account Types Available at Eurivex
Unfortunately, we weren't able to establish what accounts Eurivex offers. Their homepage is the registration form. After we've completed it, we should have gotten the login credentials via email that never arrived. Without it, we couldn't manage to complete the registration and proceed to the client area. 
Regulated brokers would usually allow you to choose the account type upon registration. Eurivex does none of that. Not even a Demo account type is available. You're immediately opening a live trading account and are required to upload pictures of your passport and ID card for verification. 
Eurivex
Trading Platform Overview
The inability to join the platform and access the trading terminal has led us to a single conclusion: Eurivex has no trading software at all. The poser insists on you sharing your personal info yet remains completely vague about their own identity and terms and conditions. 
It's not likely for a regulated broker not to allow platform testing before the opening of an account. This is just another reason why we believe Eurivex doesn't provide any trading tools. When you encounter a brokerage that scarcely shares such crucial info, your best bet is to stay away from them. 
Deposit and Withdrawal Options 
The next area of operation that is also disturbingly little explained by Eurivex are the funding methods. Revealing so much personal information while not getting any feedback on what we can expect from Eurivex has solidified our doubts. Every customer expects the best safety measures when it comes to the safe-keeping of their funds. Eurivex does nothing to ensure the security of clients' deposits and the safety of transactions.
The final indicator of a broker being a sham is the withdrawal issues. Unfortunately, it may already be too late when you start facing ridiculous charges and astronomically high fees upon every withdrawal request. After all, the unscrupulous Forex dealers use any method conceivable to prevent payouts.  
How the Fraud Is Conducted
As we've already mentioned, cloning certified companies is an easy way for scammers to appear credible. From copying the company name and basic information, all the way to mimicking the entire website, Eurivex does it successfully. 
Cloning is not their only strategy to rob you of your funds and disappear. As with any other scam of this type, you can also expect this broker to limit funding to crypto payments. It provides the desired anonymity. 
Furthermore, your withdrawal nightmares start when you request your first payout. Due to the unforeseen turn of events, you may face charges and fees so unusually high and bizarre, it will drive you mad. If there are no such fees, then there are trading volume requirements. 
Eurivex
Summary
Eurivex clones a decent company well, but they fail in predicting several things. Even a Forex amateur can quickly check their legitimacy. The easiest way to do that is by referring to the jurisdictional regulator. We advise you to always use this method. 
Whenever you are unsure if the broker you found is indeed legit, simply check the public registers. They're diligently updated by the financial bodies for that exact reason. Moreover, you can refer to us for some more information on this or any other scammer you know. 
FAQs About
Eurivex
Broker
Is Eurivex Good for Beginners?
No, this brokerage agency is not good for any kind of trader, as it's not authorized or licensed in any way.
What is The Funding Method at Eurivex?
The broker doesn't reveal what funding methods they support and how exactly are deposits and withdrawals processed.
What Trading Instruments are Available at Eurivex?
Several classes of tradable assets are advertised: forex, indices, commodities, and shares, all unconfirmed if truly available.