April 03, 2023
Reading Time:
4
min
Fiboda Review: All The Lies About This Broker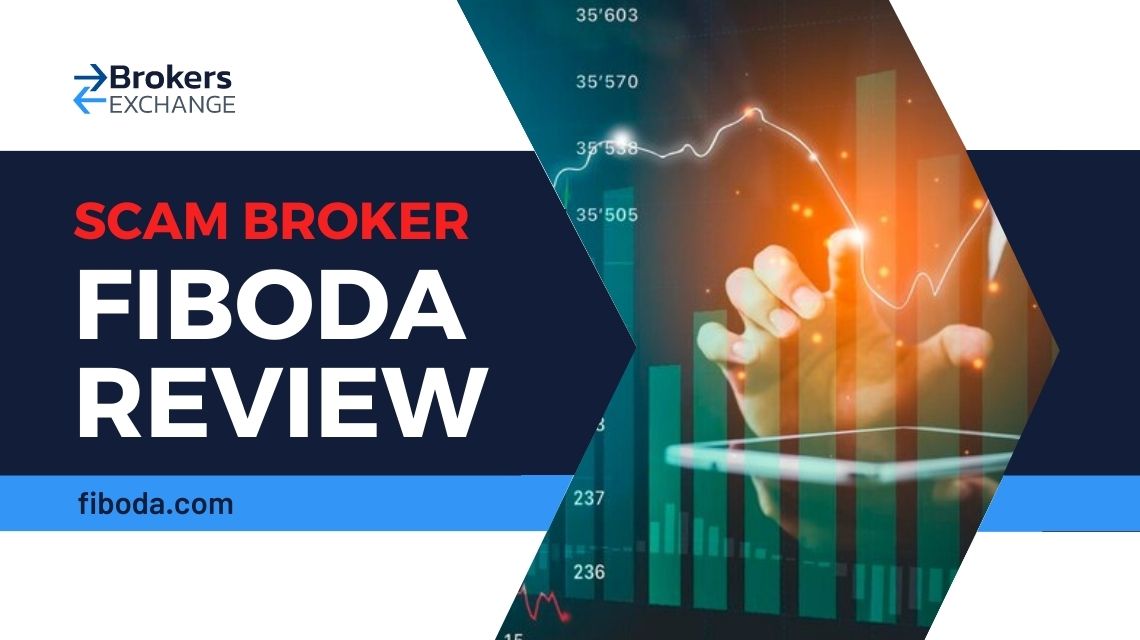 Fiboda Review, You remember how grandma always said that beauty is only skin deep? Grandma was right about Fiboda, as the website that this scam was using was built by a professional. 
Only after you scratch the shiny surface, you'd see what lurks behind the colorful facade. We can only speak in hindsight, however, as the scammers have since shut down the website.
Scammers behind this now-defunct website used to advertise excellent transparency with their new copy-trading platform. This Fiboda review will show you that not only are the transactions opaque, but the company itself is also completely anonymous. 
Becoming an anonymous platform is financial suicide for a company that trades on the internet, and this is exactly why Fiboda drew our attention.
Also, we recommend you not to invest in the fraudulent brokers Aswissa, Broker Capitals, and Universal Wealth Group.
| | |
| --- | --- |
| Company | Fiboda |
| Website | Fiboda.Com |
| Address | N/A |
| Email | N/A |
| Phone | N/A |
| Minimum Deposit | $200 |
| Leverage | N/A |
| Bonuses | Various deposit bonuses |
| Regulation | Unregulated |
| Warning | N/A |
Is
Fiboda a Reliable Broker? Funds Safety and Regulation
Now it's easy to point a finger and say how Fiboda was a scam all along when the website has been shut down. Regulated brokers don't go down easily, because over time many safety measures have been implemented by different governments to prevent broker bankruptcy.
One of the main safety standards is company liquidity, and many financial regulators require quite hefty initial capital requirements to be met before they would authorize a broker. 
The main regulator in the USA called the SEC, requires at least US$20,000,000 of initial capital before issuing a license. With the Swiss agency, FINRA the amount is somewhat smaller, at 1,500,000 CHF. In the UK, the main regulator FCA requires 730,000£ of starting capital.
Many regulators require other safety implements as well. Let's have a look at what a regulator called CySEC from Cyprus, an EU member state, requires:
730,000€ of starting capital

20,000€ worth of insurance plan

Leverage no greater than 1:30

Negative balance protection for client accounts

Segregated bank accounts to separate client and company funds

Full transaction transparency, further enforced by MiFID

Ban on bonuses of any kind
Although these rules do not necessarily guarantee company profitability, we can see how they can protect client funds in case a brokerage firm goes under. The compensation scheme is a very important part of this ruleset, as it ensures client finances even if the broker does go bankrupt.
Unfortunately, Fiboda did not adhere to any of these rules and regulations. We know this because we've checked the registries of all the mentioned regulators, and found no entries named Fiboda. Even with an honest company, this would put client funds at risk, but Fiboda had no interest in client safety. Their main goal was to abuse the market and steal money from traders.
Platform Overview
When the site was functional, Fiboda used to claim that they were a copy trading specialist. Most modern regulated brokers use software like MT5, which does allow the implementation of copy trading and trading automation protocols. Other companies use similar but custom-made programs to better suit their client's needs.
This is completely opposite from what we would find on Fiboda. In short, there is no trading platform to speak of. A part of their website was used to view, but not interact with trading positions. This is a new low, even for a scam website. The presence of a trading platform does not make a broker legit, however. This is why your main focus should be on regulation and authorization when choosing a broker.
Account Types Offered
Many online Forex scams, Fiboda included, offer some superficial variation with their accounts. Mostly, different accounts are only distinguished by the deposited amount. Clients earn different perks and utilities by depositing funds over a certain threshold and are eligible for different bonuses when they refer somebody else to the website. This is very similar to how a pyramid scheme operates – the more money you give them, the more profits you will make further down the line, allegedly.
The situation is very different on every regulated broker's website. For starters, real broking companies will always offer a demo account that lets new customers speculate and test different strategies in a risk-free environment. 
Different accounts with regulated brokers are billed in different ways, like spread or fee-based accounts. All this is done with utmost transparency, a stark contrast to what a scam site would do.
Deposit and Withdrawal 
Deposit and Withdrawal methods at Fiboda are an interesting topic to talk about, for sure. For a company that advertises "one of the best transparency scores", it is really damn difficult to find any information on how to deposit or withdraw your cash.
Because of the current state of the Fiboda website, it is impossible to create an account and check how deposits are handled. There is no mention of withdrawal whatsoever anywhere, so Fiboda probably never even thought about somebody withdrawing money. 
We advise our readers to take great care when dealing in cryptocurrency, as many scammers usually only accept crypto payments because of how difficult it is to charge back these transactions.
Unregulated Brokerage Techniques
Unregulated offshore and anonymous brokers usually follow a strategy that is quite similar to these fraudulent companies. Their greatest tools are mimicry, and obscuring the information. Scammers make their websites look like it was the real deal but purposefully hide the necessary trading information behind a paywall.
To really see what you're in for, you'd need to make a deposit. Many fraud sites only accept crypto payments, which are quite anonymous and difficult to track or charge back. 
Once the mark deposits the funds, the swindlers may manipulate the trading data to encourage more spending, or just cut off communication entirely, leaving the victim to hang penniless. Others might even abuse their victims' personal data for other nefarious deeds.
Fiboda Overall
Summary
Fiboda is an online copy-trading scam. It is an unregulated, unlicensed entity that offers nothing in terms of trading or profit potential. The swindlers have set up their trading accounts, if you can call them that, to function as a pyramid scheme of sorts. There is no trading application, not even the most rudimentary one.
Fiboda has shut down its website, and there is no information on how the frauds handled the deposits. How to make a withdrawal is not mentioned anywhere on the website at all.
FAQs About
Fiboda
Broker
Is Fiboda Legally Registered?
No, Fiboda is not registered or regulated in any jurisdiction.
How Secure is the Fiboda Broker?
Fiboda is an unregulated entity, and they offer no safety or security implements of any kind.
Does Fiboda Have Hidden Fees for Withdrawal?
Fiboda doesn't even mention withdrawals on their website, there was no information about how to make a withdrawal or any fees whatsoever.