February 21, 2023
Reading Time:
3
min
Gatebits Review – Broker We Don't Recommend Due to Anomalies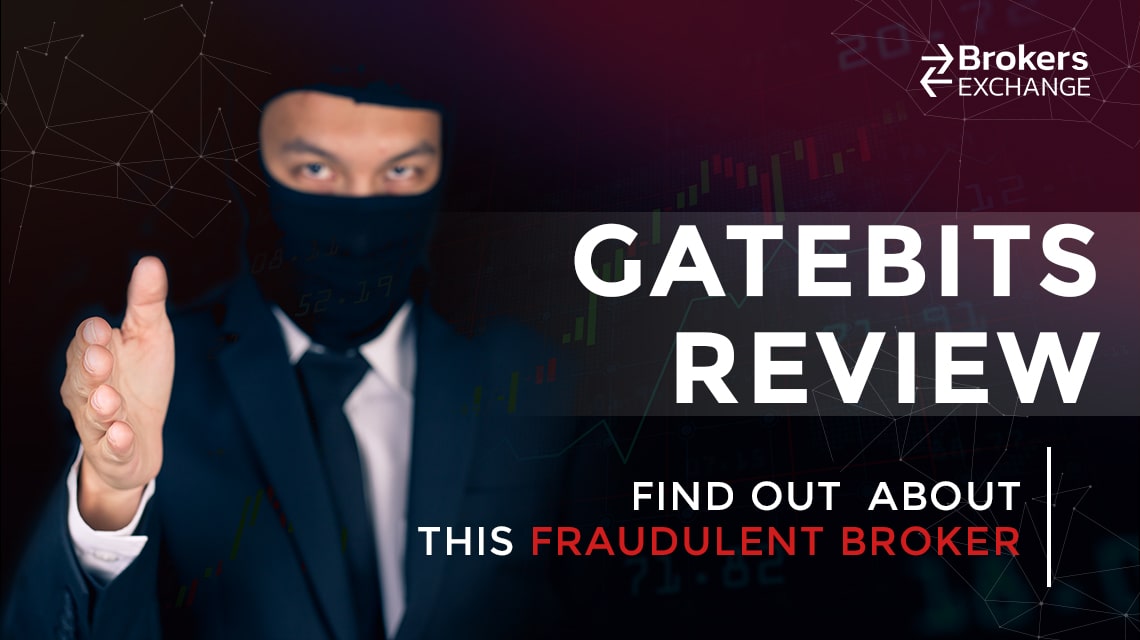 Gatebits is claiming to be the best and most reliable forex broker you can find. And yet, the company is completely indistinguishable from countless other entities alike.
They are just offshore brokerages without any regulation. Since there are no legal documents or any license, Gatebits is just another investment scam.
We give you this in-depth Gatebits broker review, where you will find all the needed information regarding this fraudulent brokerage and its shady tricks.
Furthermore, we advise you to avoid fraudulent brokers like Mastertradeplusfx, TradaCoin, and Jetbitx.
Regulation and Fund Security at Gatebits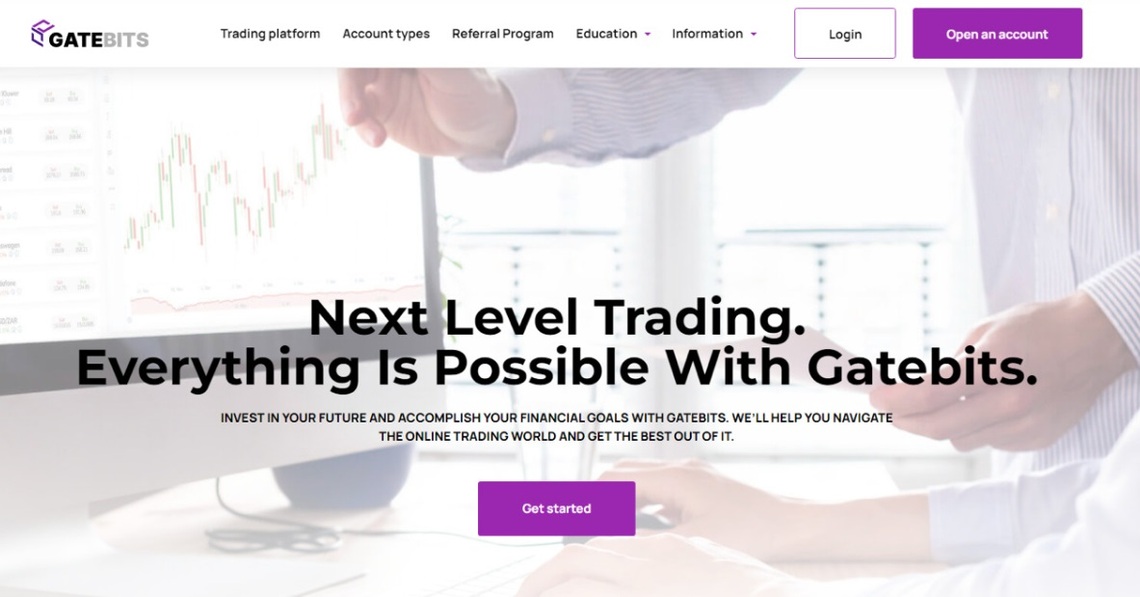 Scams, money laundering, and financing terrorism. These are just some of the financial crimes that are regularly conducted by unregulated brokers. Gatebits is just another illicit broker out there.
GateBits did not mention where it is based or if it is regulated. With that said, we are forced to conclude that they are not. Legitimate brokers will instantly provide you with a ton of company information and will provide you with all the information you might need in order to make sure that you are dealing with a reliable company.
So, to conclude this, you and your funds are not going to be safe with Gatebits, since they are nothing more than just another fraudster. Make sure to find a broker who hasn't violated any terms and conditions and that doesn't have complaints made against them.
Trading Software Available at Gatebits
We have to admit, their trading platform is actually a decent one. The platform offered a decent charting and analysis package and was generally quite easy to use which would probably be a plus for beginner traders. However, considering the fact that this broker seems to be a scam, investing with them just on account of the good platform does not seem to be worth the risk.
With that said, we do recommend you find a regulated broker who is going to provide you with an even better trading platform.
Deposit and Withdrawal Methods
When it comes to the deposit methods, we were surprised to see that Gatebits requires you to speak with a financial advisor in order to be able to do so. It states that any request to deposit has to pass through the customer service of the broker. That is not acceptable and means the firm admits it cannot provide you with a safe environment for your deposits.
On top of that, we have found a lot of user complaints regarding the withdrawal. They have stated there are many issues in that area and the main one being that if they decline to deposit more or just ask for their money, agents just disappear.
In case you have deposited with Gatebits or any other fraudster alike, getting your money back is possible! Don't feel embarrassed about reporting a scam, since it can happen to anyone.
Gatebits Offers Promotions
While we were browsing through the Gatebits website, we saw that they offer special promotions. After some further checking, we saw that you are eligible for a certain amount only if you recommend a friend.
Not only is there no specific amount mentioned anywhere, but it's not enough for them to just scam one person, they want you to recommend a friend so they can scam them as well.
How the Fraud Was Carried Out
Scams operating in this manner are not as uncommon as one might think. Many people leave various personal information online and after this or unscrupulous brokers of the same kind get a hold of it, they start harassing people.
They all promise many easy earnings or numerous bonuses if you just go ahead and give them a chance to make you rich overnight. Well-trained agents will call you almost daily to get you to invest at least the minimum amount.
Be sure that once this dishonest scam broker gets your money, it will disappear without a trace. Always think twice before taking any risks while investing money.
Gatebits Summary
While we were conducting this Gatebits review, we realized how shady they actually are. Not only are they lacking regulation and license, but they also put a lot of effort into making it look like they are legit, but the joke is on them since it is poorly done.
Surely, this illicit broker can't be trusted, and investing with them is very much risky. That's why it's best to stay away from them and find a regulated broker to work with. Also, always read the reviews.
FAQs About Gatebits Broker
What Account Types Does Gatebits Offer?

They offer self-managed, basic, gold, platinum, diamond, and libra, which are invitation only.
What Is The Minimum Deposit at Gatebits?

They have stated on their website the minimum required deposit to join is 250$.
Can I Trust Gatebits Broker?

Absolutely no. They are an unregulated and unlicensed online brokerage that is offshore based.