November 04, 2022
Reading Time:
4
min
HastForex Review – Who Is HastForex Broker?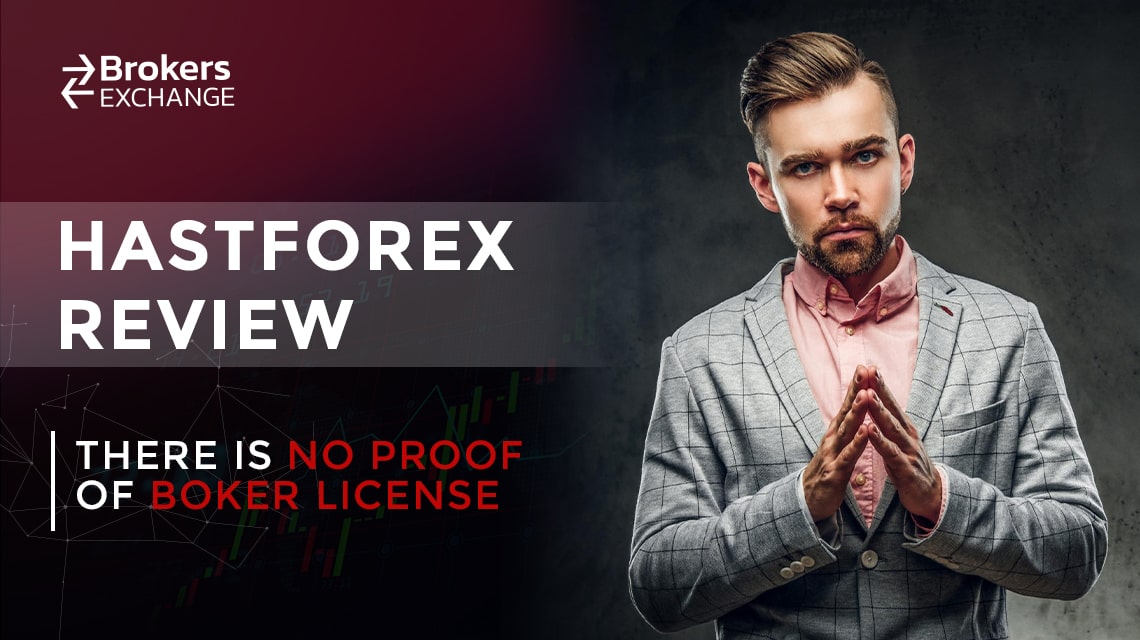 HastForex is a broker that sets off all sorts of alarms for any experienced trader who happens to be looking for a new brokerage.
An investment scam being run out of St. Vincent and the Grenadines, this HastForex is a surefire way to lose your money. 
When a potential client visits the broker's website, they are greeted with something that looks like it comes straight from the early 2000s.
All the information that one could possibly need is presented in a black, yellow, and white color scheme and on an overcrowded homepage. 
This is clearly just another offshore broker that does not hold a license and does nothing in its power to provide safe trading conditions for its clients.
In addition to this, you should avoid engaging in business with dishonest brokers like BtcMarketCap, AnalystQue, and Electrum.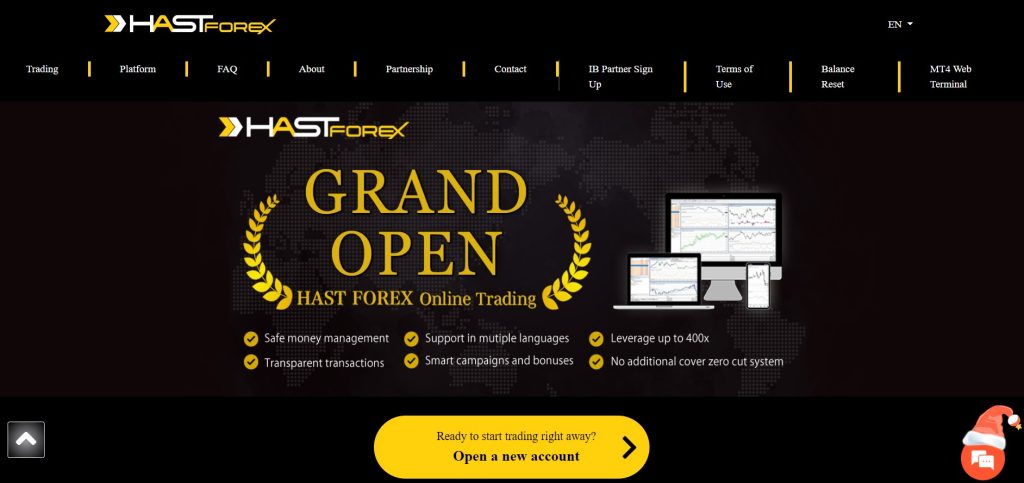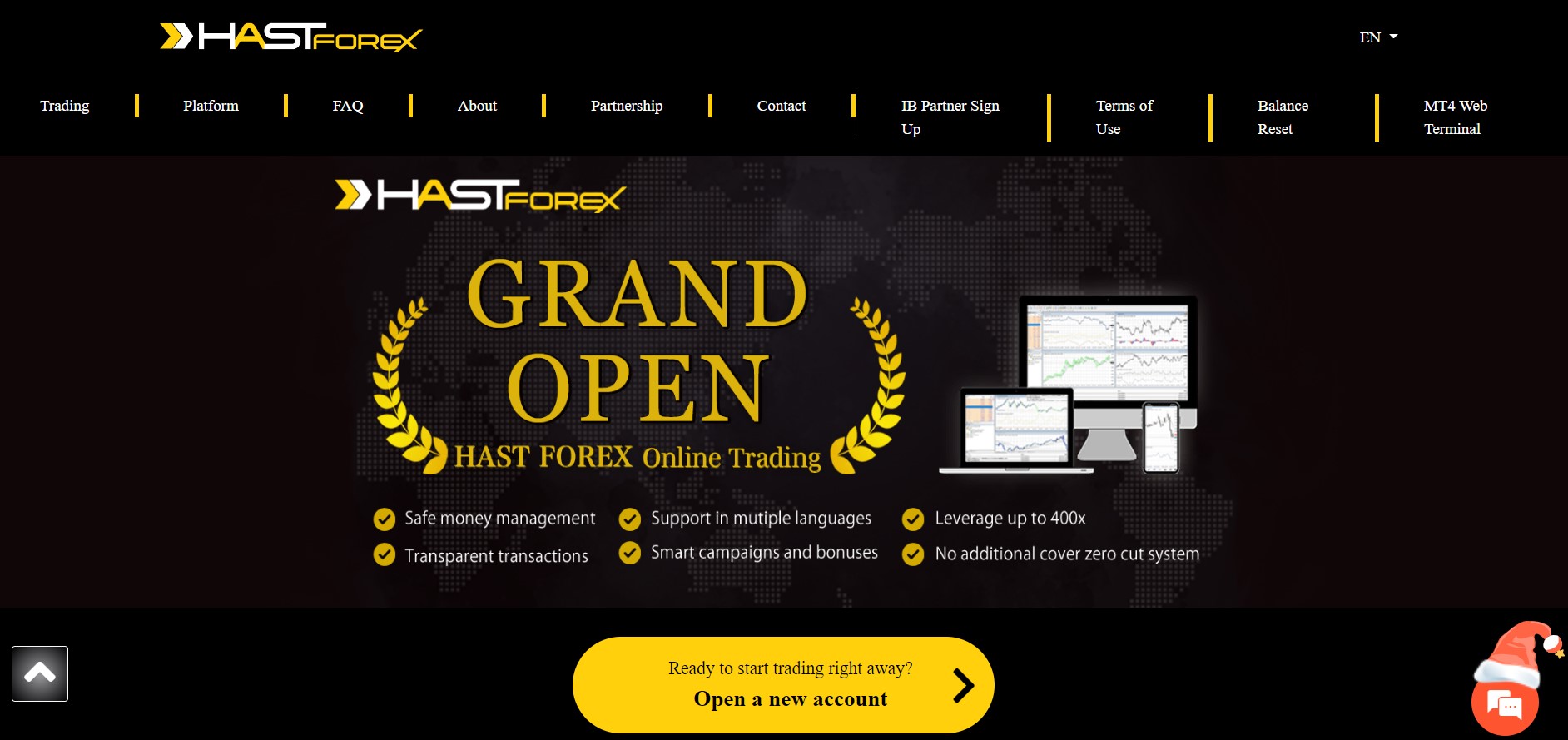 | | |
| --- | --- |
| Company | HastForex |
| Website | HastForex.Com |
| Address | First Floor, First St. Vincent Bank Ltd Building, James Street, Kingstown, Saint Vincent, and the Grenadines |
| Email | N/A |
| Phone | N/A |
| Minimum Deposit | $0 |
| Leverage | 1:400 |
| Bonuses | N/A |
| Regulation | Not regulated |
| Warning | N/A |
Is HastForex Legit or a Scam? Regulation and Fund Security
HastForex is yet another broker that just pretends that they hold licenses that they really do not, all while just hoping that no one will take too close of a look. This brokerage claims to operate out of SVG and to be licensed in Mauritius. 
Whilst it is true that the broker does operate out of SVG (an offshore location that does not regulate the forex market) their claim of a license in Mauritius is completely false. 
Mauritius does actually regulate the Forex market to some degree. Dismantling this claim is fairly straightforward and can be done by anyone simply by going to the FSC website and searching for the brokerage in question. 
This is something that we recommend for everyone to do for each broker they consider making a deposit.
Overview of HastForex Trading Software
This broker claims to provide the industry standard MetaTrader5 trading software but unfortunately the only way to really confirm this is by opening an account with this brokerage. 
Another issue that we have run into while doing the HastForex review is substantiated claims of the trading software being full of malware. 
It is clear that this broker does not have its client's best interest in mind if they provide software that does not work and is full of harmful viruses that could ruin a client's PC.
HastForex Offers Bonus
When it comes to bonuses HastForex takes them seriously. About as seriously as they take pretending that they are licensed or providing safe trading conditions, that is to say not at all. 
Like everything else, the bonuses are presented on the homepage, but potential clients are unable to find out more about them as the text is not a hyperlink to a page that details anything about them. The bonuses are as follows: 
Welcome Bonus
Charge Up Bonus
Trading BonusLimited
Time Bonuses 
That all sounds great, but finding out what any of these bonuses mean or how one could potentially take advantage of them is sadly impossible. 
Deposit and Withdrawal Procedures at HastForex
According to what we have found on the HastForex website, this broker only accepts deposits via transfer and there is absolutely zero useful information about withdrawals.
This means one thing, this broker intends to make it impossible for anyone to withdraw their money. 
This also means that the brokerage is intentionally only accepting one form of payment as it is a payment method that does not allow for a chargeback or any other method that could be used to retrieve lost funds.
How They Execute the Scam
In principle, all of these offshore investment scams work the same way. Social media ads lead a potential victim to a page with a "too good to pass up" offer and the only way a person could take advantage of the offer is by leaving their email. 
From this point, the scam broker keeps sending increasingly tempting offers to the victim till they sign up for their "service" and make their deposit. 
What happens from this point onwards is not of too much concern to the scammers, as they have already gotten their money, usually in a payment method that does not allow for the money to be retrieved.
HastForex Summary
HastForex is sadly just another predictable offshore investment scam that preys on inexperienced traders. Everything about this broker screams danger. 
From their outdated website that seems to intentionally hide key information, to their bold claims of regulation and licensing, this brokerage leaves a lot to be desired. 
We do not in any way recommend that you trade with this broker, as there is no guarantee that you will ever be able to withdraw any of your funds. 
In actuality there is no guarantee that you will ever be able to even place a trade, as from what we have found, installing the trading software provided by this broker could ruin your PC via the malware reported by our antivirus software. 
Even then making a withdrawal would be impossible as HastForex does not bother mentioning what this procedure would even look like. 
This usually indicates that the brokerage does not intend on making a withdrawal possible under any circumstance. 
FAQs About HastForex Broker
Is My Money Safe with HastForex?

Your funds are not even slightly safe with this scam broker since it's not regulated.
How Long Do HastForex Withdrawals Take?

It is a massive red flag that this brokerage provides no information about how a client could withdraw funds.
Does HastForex Allow Scalping?

Scalping is not an option as the broker does not provide legitimate and functioning trading software.