August 31, 2023
Reading Time:
5
min
Lenz Capital Review: Learn the Truth About This Broker Today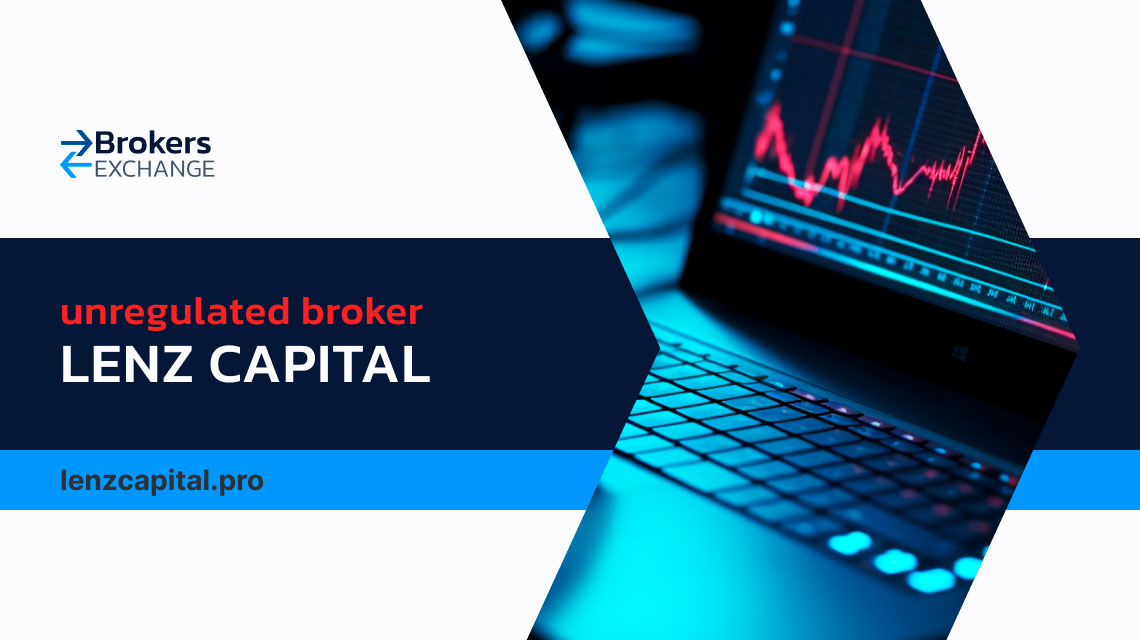 Welcome to our Lenz Capital review, where we will take a closer look at this fraudulent broker. We analyzed their website, complete offer, and trading environment to bring you our unbiased look at yet another scammer.
They put a lot of effort into their website but it was all for naught. That can trick beginner traders, but not professionals with a trained eye for shady business. Here are our thoughts.
| | | |
| --- | --- | --- |
| | Broker name | Reliable Broker Must Have |
| Legal name: | N/A | Transparently displayed in the disclaimer or legal documents |
| Regulation: | Unregulated | Within your legal jurisdiction – local regulator |
| Registered in: | N/A | Your country or the country whose license applies in your legal jurisdiction  |
| Established: | 2023 | The older the domain – the higher the possibility the company is trustworthy |
| Website: | https://lenzcapital.pro/ | Domain should be from local or international zones, no .xyz, etc. |
| Financial Authorities Warnings: | CNMV | None |
| Contacts: | Online form | Phone, email, social media, web form |
| Is withdrawal possible: | Highly unlikely | Yes |
| Fees: | 20% on withdrawals | Transparent fees – list of spread and commissions |
| If Active on Social Media: | No | Often present on social media |
| Investor Protection: | No | Compensation fund |
Regulation Info
The first sign of trouble was that Lenz Capital did not mention anything about their regulation on their website. Not only that, but we could not find what their legal name is or where they are based, which is not something legitimate brokers do.
In that case, the best course of action is to check all the most trusted registers and look for regulator warnings. The first search did not yield any results, but the concern meter went through the roof when we found a CNMV warning against Lenz Capital.
As you can imagine, reliable regulators do not just go around blacklisting brokers for no reason, so this warning was everything we needed to know Lenz Capital is a scam.
Lenz Capital Profile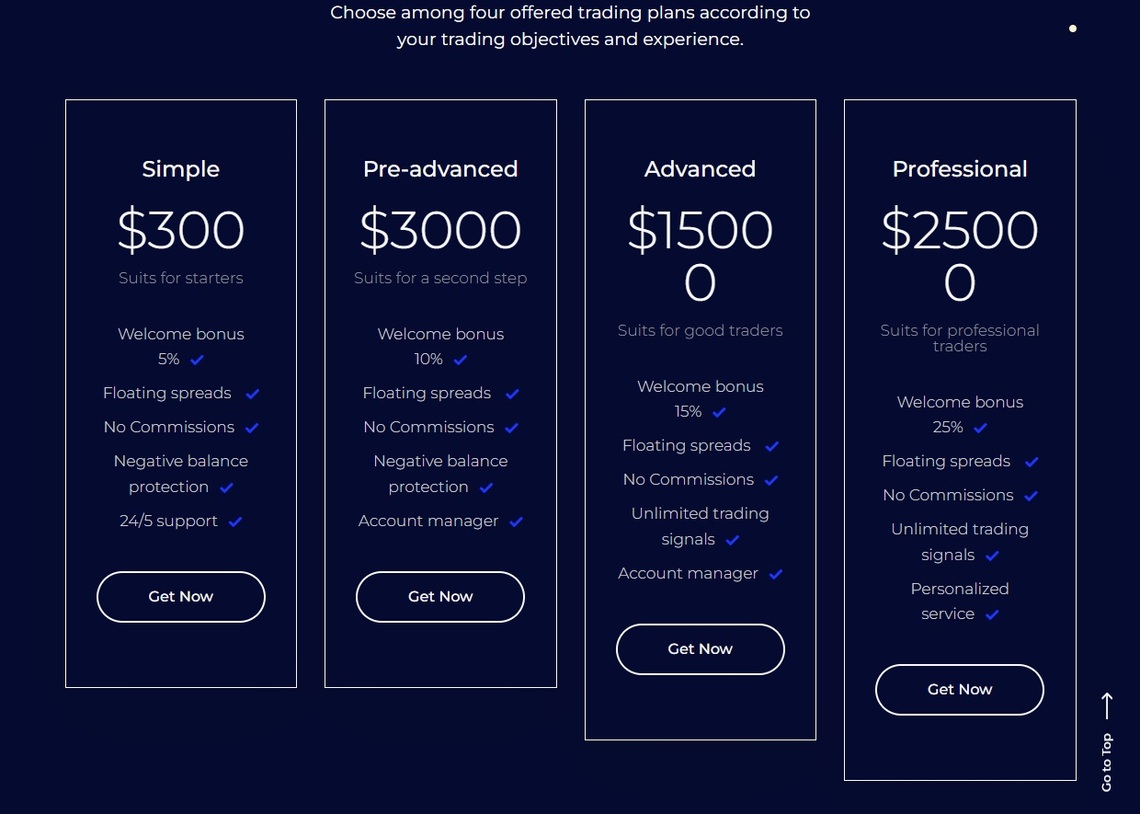 Found on lenzcapital.pro, this scammer does many tricks to pull the wool over your eyes. The first one is the marketing of their trading platform. They boast about it being this premium platform that can immensely help you with achieving your trading goals, while, in reality, it is a plain WebTrader. All trustworthy brokers will give you an MT4/MT5 option, not web-based software that can easily be manipulated.
Next, LenzCapital has four account types on offer:
Simple – $300

Pre-advanced – $3,000

Advanced – $15,000

Professional – $25,000
The minimum deposit is not that high but it is far from affordable to traders with smaller budgets. Lenz Capital realized this, so they sweetened the pot with a welcome bonus, which varies depending on the account you open (maximum 25%). You can use that to trade your standard set of instruments, including Forex pairs, commodities, stocks, and indices.
Trading platforms:

Proprietary platform

Account types:

Simple – $300

Pre-advanced – $3,000

Advanced – $15,000

Professional – $25,000

Financial Instruments On Offer:

Forex (USD/EUR, EUR/CAD, AUD/JPY, etc.)

Commodities (oil, cocoa, coffee, etc.)

Shares & Stocks (Microsoft, Apple, Tesla, etc.)

Indices (Dow Jones, FTSE 100, etc.)

Maximum leverage:

1:100

Minimum Deposit:

$300

Commissions/bonuses:

Yes, a welcome bonus

Mobile app:

Yes

Desktop app:

No

Autotrading:

Yes

Demo account:

No

Education or Extra tools:

Yes
Is This Broker Safe?
LenzCapital is not safe and you should not approach them in any way! Firstly, they are anonymous and you cannot trust brokers that do not give you the basic info to investigate them Secondly, much like Bitech Max and Finance Proof, LenzCapital does not have a license and CNMV even warned the public against it, which is the most conclusive proof of scam you need.
But do not despair! We know many reliable brokers with valid licenses that can make your Forex dreams come true. Send us an email, and we can give you free advice on what to do.
How Does the Lenz Capital Platform Reach Clients and Who Are They?
What we gathered from user reviews tells us the scammer advertises its services and hopes people respond to them. Everything will be okay up to the moment you want to withdraw your money, which they will not like. They will then drag out the process, until you either give up or they call you to tell you they will close your account, keeping all the money.
The moral of the story – do not click on random broker ads for trading. Instead, do your due diligence and research on your own. See what fits you and what does not, and then approach. Sadly, we could not figure out where the broker operates the most, so be careful if they approach you wherever you are.
Deposits and Withdrawal Methods
Payment methods also gave us a cause to pause. LenzCapital says they accept card payments and bank transfers. However, the card payments are facilitated through a seemingly shady website "abncbp.com" and the broker only accepts crypto bank transfers. The fact they lied about something as important as payment methods only goes to validate our concerns.
Moreover, their withdrawal situation is outrageous. Firstly, you pay a whopping 20% fee on any withdrawal and those bonuses we mentioned earlier do not come free either. You have to fulfill minimum trading volume requirements to withdraw the bonus, and the bar is obviously set extremely high.
Reasons To Avoid This Company
We will keep it short. The biggest reason to avoid Lenz Capital is its license or lack thereof. Much like Geneticrypto, you cannot trust them because they do not provide you any financial protection. Lenz Capital is even blacklisted by a trusted regulator, which is all the info you need to avoid this scammer.
Our Safe Trading Experts' Opinion of Lenz Capital
We hope our Lenz Capital review managed to persuade you to skip this broker and look for more reliable ones. Lucky for you, we know where you can find those and we can help you for free. So call us today and let's get you started in Forex the right way.
FAQ Section
Is Lenz Capital A Good Broker?
No, Lenz Capital is not a good broker. Everything about them screams scam, which we confirmed, and we advise you to stay away from them.
How do I get into Forex trading?
Firstly, you should become knowledgeable about the market. Learn what you can trade, how trading works, and how to do it safely. After that, you should find a reliable broker to partner with, and this is where we come in. Contact us, and we will provide you with a free consultation where we work together to find you the perfect broker for your needs.
How can you help me find a good broker?
The most important service we do for you is personalizing our recommendations. When you come to us, we consider everything – your needs, skill, budget, etc. and then form a list of what we think are the best brokers for you. And the best thing of all is that our consultations are completely free.