October 16, 2023
Reading Time:
5
min
Online Trading Academy Review: This Academy Seems Legit But Is It?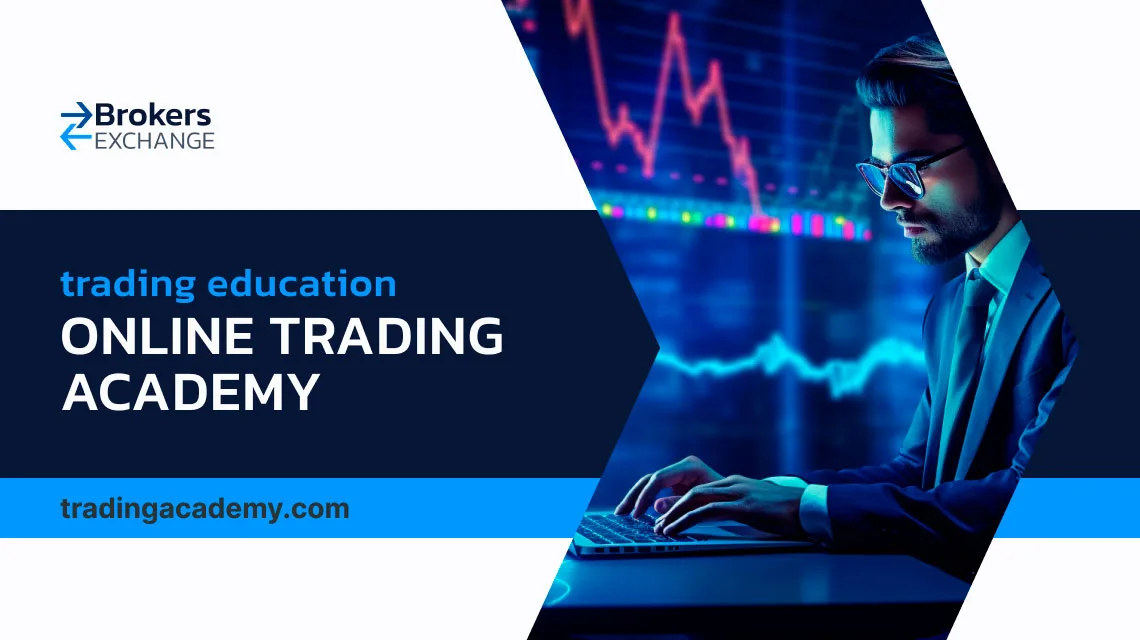 We remembered this firm a while back and decided to provide you with everything we know in this Online Trading Academy Review. This firm has been operating since 1998, serving traders globally. But just because they are as old as time, it doesn't mean they are a good choice. 
OTA is the best definition of mediocre because it offers overpriced courses and later claims that it's no one's fault but yours. To learn more keep reading our Online Trading Academy review and don't forget to check out Capital Zone to find out who not to trade with.  
Who Is Online Trading Academy?
A global provider of financial education, Online Trading Academy offers relevant training courses to those interested in learning about trading and investing. Online Trading Academy (OTA) has been a pioneer in stock, currency, and options trading education for more than 20 years. 
Unfortunately, the pricing of courses and other services is not mentioned anywhere on the website and even after contacting customer support, we were advised we must register and take the free class first. As you can see in the table below, the firm is located in all major states and some Middle Eastern countries but not in Europe. 
Company Type
Trading Academy
Legal name
Online Trading Academy and Newport Exchange Holdings Inc
Regulation
Not expected 
Registered in

1750 E. Northrop Blvd, Suite 165 Chandler, AZ 85286
17780 Fitch, Suite 200 Irvine, CA 92614 USA
21300 Victory Blvd, Suite 100 Woodland Hills, CA 91367
3033 South Parker Road, Suite 602 Aurora, CO 80014
1815 Griffin Rd, Suite 105 Dania Beach, FL 33004
2290 Lucien Way, Suite 210 Maitland, FL 32751
5401 West Kennedy Blvd, Suite 100 Tampa, FL 33609
3505 Koger Blvd, Suite 170 Duluth, GA 30096
24 Superior Drive, Suite 501 Natick, MA 01760
7900 International Drive, Suite 170 Bloomington, MN 55425
65 Challenger Road Suite 450, Parking level P2 Ridgefield Park, NJ 07660
145 Pinelawn Rd. Middle Building Suite #350 South Melville, NY 11747
110 Vintage Park Blvd. Building J Suite 200 Houston, TX 77070
Dubai Knowledge Park Block 2B, Suite G22, P.O. Box 500699 Dubai, United Arab Emirates
Singapore Shopping Centre, #06-07
190 Clemenceau Avenue Singapore, 239924
Thamrin Learning Centre, Thamrin Residences, Tower C, 3A Floor
(Entrance from Jasmine Lobby), Jln. Thamrin Boulevard, Kebon Melati, Tanah Abang, Jakarta Pusat, 10230
C-428, Phoenix House (C wing), 4th floor,
Phoenix Mills Compound Senapati Bapat Marg, Lower Parel Mumbai, India 400-013

Established
1998
Website
www.tradingacademy.com
Financial Authorities Warnings
Contacts

Live Chat
888-430-6702
(949) 783-5070

Fees

$100 to $20,000 depending on the qualification for trading courses 
Hidden fees

If Active on Social Media:
Yes
Investor Protection:
No
Activity areas
India; United States; Netherlands; Italy; Malaysia;
Main threats
High fees, Non-beneficial courses
Main perks
Operating since 1998, Good Trustpilot reviews 
Regulation Info
Online Trading Academy (OTA) primarily provides trading and investing-related training services. In the United States, for example, the provision of educational services is not often subject to regulatory monitoring. As OTA is primarily located in the US, they are not subject to regulatory oversight. 
However, it's important to note that regulation varies from country to country, and checking the requirements in your jurisdiction is crucial before committing. 
The interesting thing we know about the Online Trading Academy shut down rumors is that the Federal Trade Commission (FTC) sued OTA, and the case was settled. In its case against the FTC, OTA admitted to making false statements about how anyone could use its patented "strategy" to profit significantly from trading in the financial markets and that it would work regardless of the state of the market. 
Online Trading Academy Profile
Discover how OTA's proprietary Core Strategy is used for both short-term trading and long-term investing during the 3-day Market Timing Orientation. With the help of the Market Timing Program, you may get started on the road to trading the financial markets, including the ground-breaking cryptocurrency markets.
Access to live, online programs like the All Asset Mastery XLT and Clubhouse, where you are with peers who are familiar with OTA's tactics and have expertise trading in several asset classes, is provided by mastermind community membership. At the Online Trading Academy login page, you can find a complete process on how to get started, which is beneficial to beginners. 
Trading Platform

No platform

Account Types

N/A

Financial Instruments On Offer

Trading Courses
Calculators
Financial Education Center

Minimum Deposit

$100 – $20,000

Commissions/Bonuses

TRADETELLIGENCE membership for a free workshop 

Mobile app

No

Desktop app

No

Autotrading

No

Demo account

Free Intro Class

Education or Extra tools

Getting Started Process, Education Path
Is Online Trading Academy Legit?
According to several traders, the company is too expensive and the features they offer are not worthy of that money. Additionally, the company was sued by the FTC and they settled, confirming everything that the FTC said. This academy is a walking red flag and we advise you to stay away from it. 
Additionally, they don't seem transparent at all because there is no way to inform yourself about their pricing before taking the free class. So in the end, if they turn out to be expensive, some people unfortunately feel ashamed to leave so they commit. Scammers use that opportunity more than you think.  
Traders Share Their Experiences
OTA has already drawn criticism and controversies. Some people are worried about their expensive course costs, aggressive marketing strategies, and how well their training prepares students to be profitable traders. On Trustpilot, however, they have an overall score of 4.7, based on 1,889 reviews. 
There are mixed feelings on Trustpilot and other reviewing platforms considering this academy. While the majority of the reviews are favorable, 5% of them think badly about the company. 
According to several unfavorable reviews, they promise the world and charge dearly for it. The Online Trading Academy fees are very high according to traders and it seems like they aren't worth the money they charge. 
It seems that this academy doesn't provide many beneficial courses and everything they have is a good sales pitch, or as one trader called it "mesmerizing spectacle of a monotonous sales pitch". 
Should You Commit or Avoid This Company?
If the courses you are paying for won't teach you anything, we think it would be better to invest that money into another, more reliable academy that will actually teach you what it's supposed to. So concerning this case, we would say that investing with the Online Trading Academy would be a waste. 
There are too many things that this academy is missing to be a good choice for people eager to learn and step into the trading business. It's vital to remember that trading without education can pose an even greater risk than usual and using brokers like GCB London won't help you either. Awareness is the key to success so make sure to have that in mind. 
Can I Make Money While Trading Online?
The sneak peek of the videos we have seen on OTA's website is something you can learn by watching free educational YouTube videos. We honestly doubt this firm can take you closer to profitable trading and instead, you will pay for courses that are not worth money. 
That said, making money while trading online is not possible without education, strategy, the right broker, and advantageous tools. Take our AI Analysis Bot as a perfect example of a reliable and effective tool that will boost your chances of profits. 
It makes insightful recommendations on whether to buy or sell, so if you are indecisive, our AI bot is your best friend! It's using a sophisticated technical analysis to forecast future price movements to help you take control of everything and learn in the meantime. 
The future of trading is here, AI-powered platforms, so if you are ready to experience easier trading, reach out right away! If you are within the first 100 traders to reach out, you can try our amazing bot for 14 days for free. Not sure how to start trading profitably? Don't worry, we got you covered with our AI Analysis Bot. 
FAQ Section
What Is Online Trading Academy?
Online Trading Academy is a global provider of financial education and offers relevant training courses to those interested in learning about trading and investing.
Is Online Trading Academy legit?
You're wondering if the Online Trading Academy scam is real, however, OTA is a legit academy. They were sued but settled and paid out everything. You should still proceed with caution and use more reliable alternatives.
Is Online Trading Academy free?
The firm does offer free access to some educational material and a free Intro class so you can see if they suit you, however, the actual courses are charged in the range from $100 - $20,000.