September 03, 2023
Reading Time:
5
min
STMarket Review: Dig Deeper Beneath the Broker Surface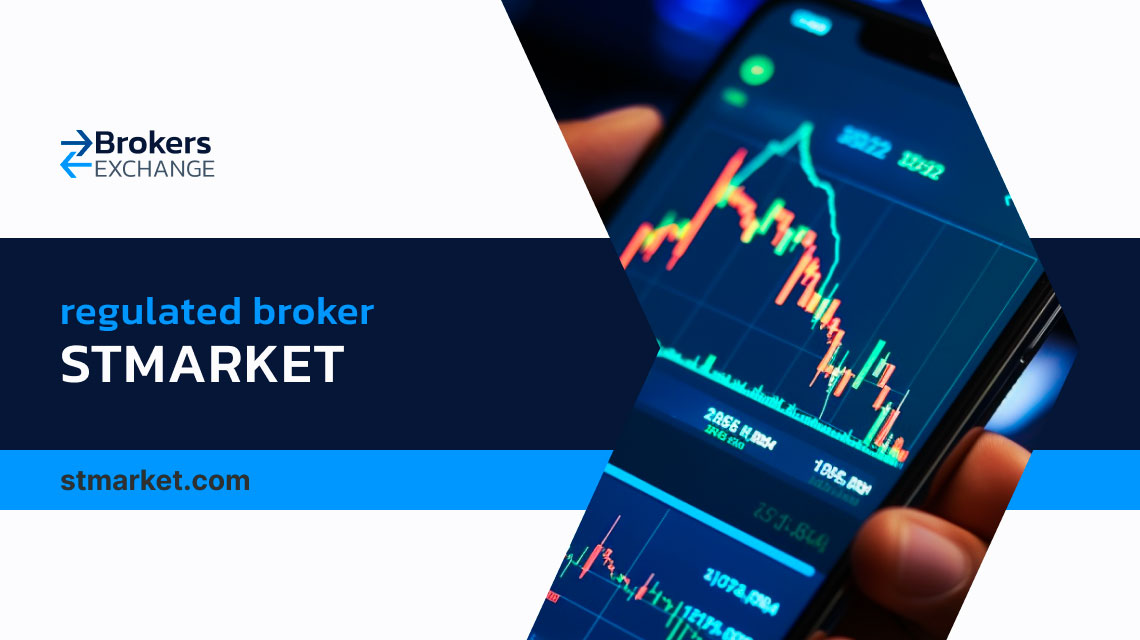 Yes, trading licenses are a must for any legitimate broker, but it also matters who issues the license. This is why we are warning you about STMarket, as they are not telling the whole truth. Please, go through our STMarket Review before investing with them, because you stand to lose a lot if you give them your money. Here, we will explain everything.
Broker name
Reliable Broker Must Have
Legal name:

STMarket Company Limited

ST Market UK Limited

Transparently displayed in the disclaimer or legal documents

Regulation:

SEC Cambodia

Within your legal jurisdiction – local regulator

Registered in:

Cambodia

Your country or the country whose license applies in your legal jurisdiction 

Established:

2006

The older the domain – the higher the possibility the company is trustworthy

Website:

https://stmarket.com/

Domain should be from local or international zones, no .xyz, etc.

Financial Authorities Warnings:

No

None

Contacts:
Email: [email protected]

Phone: +855 (0) 10883 288

24/5 support team

Phone, email, social media, web form

Is withdrawal possible:

Highly unlikely

Yes

Fees:

Hidden fees

Transparent fees – list of spread and commissions

If Active on Social Media:

No

Often present on social media

Investor Protection:

No

Compensation fund
Regulation Info
We won't beat around the bush – STMarket is regulated, but there is more to it. The broker says it operates under the wing of Cambodian SERC, which checks out. Now, Cambodia might not be the first country to come to mind when you think about Forex but we are glad the market is expanding.
However, STMarket also mentions it has a UK office. This would imply an FCA license and would hold much more weight than the Cambodian one because the FCA is a Tier-1 regulator. Sadly, after checking the UK broker register, we did not find STMarket under any of its legal names. This is alarming for several reasons.
Firstly, the broker cannot provide you with trading services as it does not have a license and might only be using the Cambodian one to fulfill the regulation requirement in the eyes of traders. The second reason is that they are openly lying to the public. The majority of traders know how to check a register and if STMarket is willing to lie for something as crucial as regulation, you can only imagine what else they would lie about.
STMarket Profile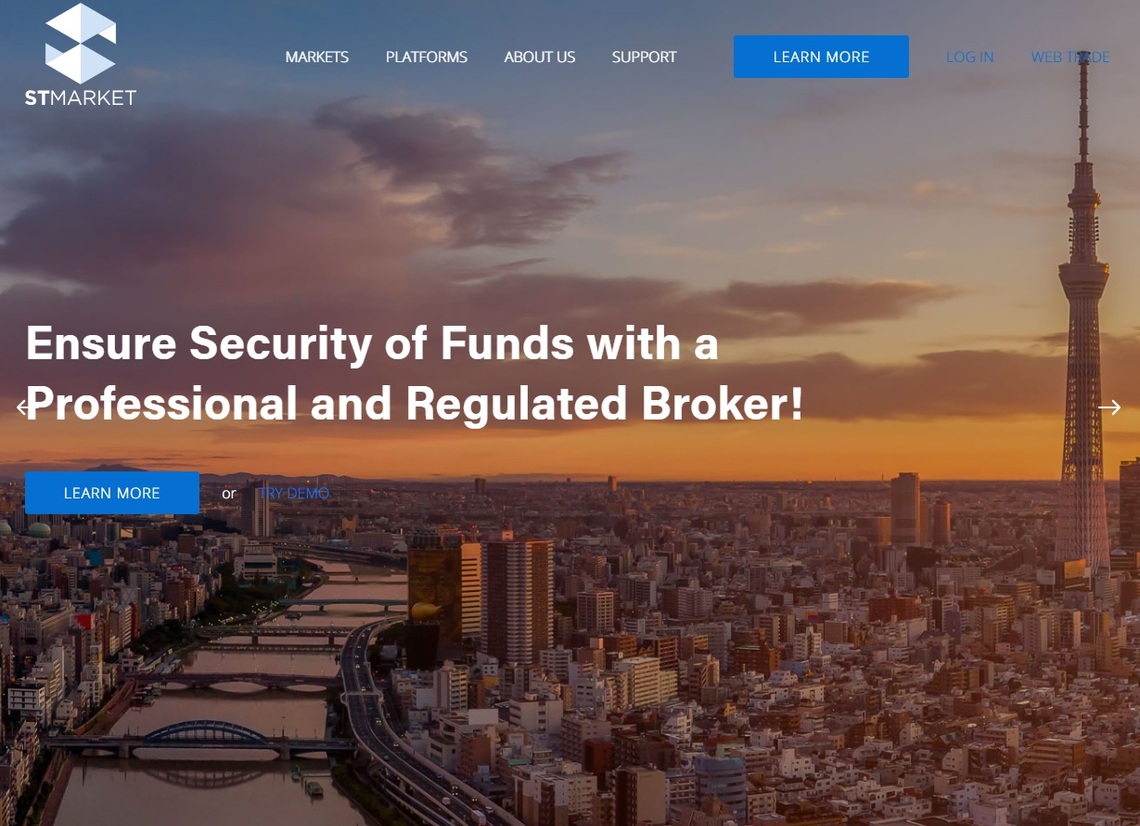 Found on stmarket com, this broker's offer is not too shabby. Their greatest strength is the trading platform – MetaTrader 5. This is the best software you will find on the market and a vast majority of traders prefer it over any other platform. However, always keep in mind STMarket does not have solid regulatory backing, and dealing with them is very risky.
Secondly, traders can only choose between three account types, including:
A disturbing thing is that STMarket does not disclose much about its minimum deposit or leverage prominently. We had to dig through their FAQ section to find out their leverage is 1:200, and through other professional reviews to learn of their $500 minimum deposit. No legit broker would do what STMarket did.
Trading platforms:

MetaTrader 5

Account types:

Standard

Prime

ECN

Financial Instruments On Offer:

Forex (USD/EUR, EUR/CAD, GBP/JPY, etc.)

Metals (gold, silver, aluminum, etc.)

Energies (gas, oil, etc.)

Indices (AUS200, CHN50, ESP35, etc.)

Crypto (Bitcoin, Ethereum, Litecoin, etc.)

Maximum leverage:

1:200

Minimum Deposit:

$500

Commissions/bonuses:

No

Mobile app:

Yes

Desktop app:

Yes

Autotrading:

Yes

Demo account:

Yes

Education or Extra tools:

No
Is This Broker Safe?
It depends on who you are, maybe you like extra risky situations, but we do not and would not recommend STMarket. They do have a Cambodian license, which is good but we would like to have seen a more reputable authority giving STMarket the stamp of approval.
We do not say they are as outrageous as Smart Trade CFD or Mondial Investments LTD, but they are not far from them either. We would suggest you find a far more reliable broker and stick with them. We know where to find them too, so hit us up today and we will help you with everything, free of charge.
Trader Reviews – Sharing Experiences
Unfortunately, we do not know how STMarket clients feel about this broker as we did not find any trader reviews online. We searched for STMarket on Trustpilot, but to no avail, which is always a bad sign. 
We are humans and as such, we like to share experiences, both good and bad. Trustpilot is the leading trader review website on the planet and if they do not have STMarket on there, you should not trust the broker.
In this case, traders probably figured out the STMarket Scam and avoided the broker altogether. We advise you to follow in their steps and save your hard-earned money.
How Does the STMarket Platform Reach Clients and Who Are They?
Since we do not have the scoop on STMarket from real clients, we cannot be sure where they operate the most. They have a legit Cambodian license, so we can assume they target traders in that country and the region around it. Either way, if you stumble upon this broker or it contacts you, just do not engage. It will be better for you and your funds.
Deposits and Withdrawal Methods

STMarket accepts several standard payment methods, including:
Visa

Mastercard

Bank transfers

Neteller

Skrill and

UnionPay
This is a standard set of methods and there is nothing suspicious here. However, the broker does not tell us if you pay withdrawal fees or if there are any other requirements for withdrawals. Legitimate brokers have this information clearly displayed in a separate section and they will be transparent about everything. Unreliable brokers do not, and since STMarket placed this info in the FAQ section, we would put them in this group.
Reasons To Avoid This Company
STMarket might look like a decent broker, but we do not encourage you to test that out. Their Cambodian license checks out but this country is not known for being a Forex dreamland. Had they had an FCA license like they claim they do, it would have been a different story. Since they do not, we will only say what we said about GSL Markets, which is that this broker should not be trusted!
Our Safe Trading Experts' Opinion of STMarket 
We have reached the end of our STMarket Review and we hope we persuaded you to look elsewhere for your Forex trading partner. They lie about one of their licenses and also show other signs of scam, which makes us distrust them. We recommend you search for a much better broker, that will be 100% transparent about everything! Thankfully, we know where you can find them, so contact us today and start your Forex adventure the right way!
FAQ Section
Is STMarket Legit?
No, STMarket is not legit. They lie about their license and do not give you other important information, which is why you cannot trust them.
How do I get into Forex trading?
Firstly, you should become knowledgeable about the market. Learn what you can trade, how trading works, and how to do it safely. After that, you should find a reliable broker to partner with, and this is where we come in. Contact us, and we will provide you with a free consultation where we work together to find you the perfect broker for your needs.
How can you help me find a good broker?
The most important service we do for you is personalizing our recommendations. When you come to us, we consider everything – your needs, skill, budget, etc. and then form a list of what we think are the best brokers for you. And the best thing of all is that our consultations are completely free.