February 23, 2023
Reading Time:
4
min
Topinvesttrader Review: Never Deal with Topinvesttrader.Com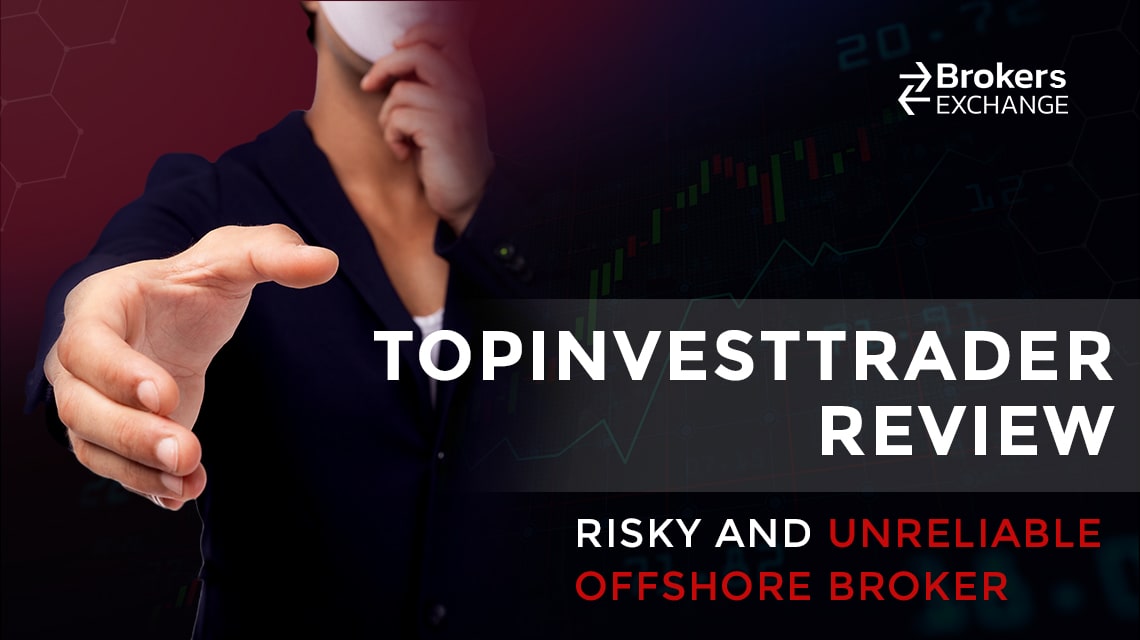 Topinvesttrader is presenting itself as an innovating and leading forex and CFD brokerage. After checking their website a little bit more, we realized they are nothing more than just another unregulated investment scam that is falsely representing they are a UK-based company.
Starting with their fake address and phone number, to not being regulated and licensed, there are many signs Topinvesttrader broker is just another scam.
In this Topinvesttrader broker review, we will tackle all the red flags this company exhausts and will break down all the shady methods they use to get you to invest.
Nevertheless, you should avoid trading with shady brokers such as Onyxtraders, CeloMarkets, and Gatebits.
| | |
| --- | --- |
| Company | Top Invest Trader |
| Website | Topinvesttrader |
| Address | Canary Wharf, 40 Bank Street, London |
| Email | [email protected] |
| Phone | +447888886536 |
| Minimum Deposit | N/A |
| Leverage | N/A |
| Bonuses | Yes |
| Regulation | Unregulated |
| Warning | N/A |
Topinvesttrader Regulation and Fund Security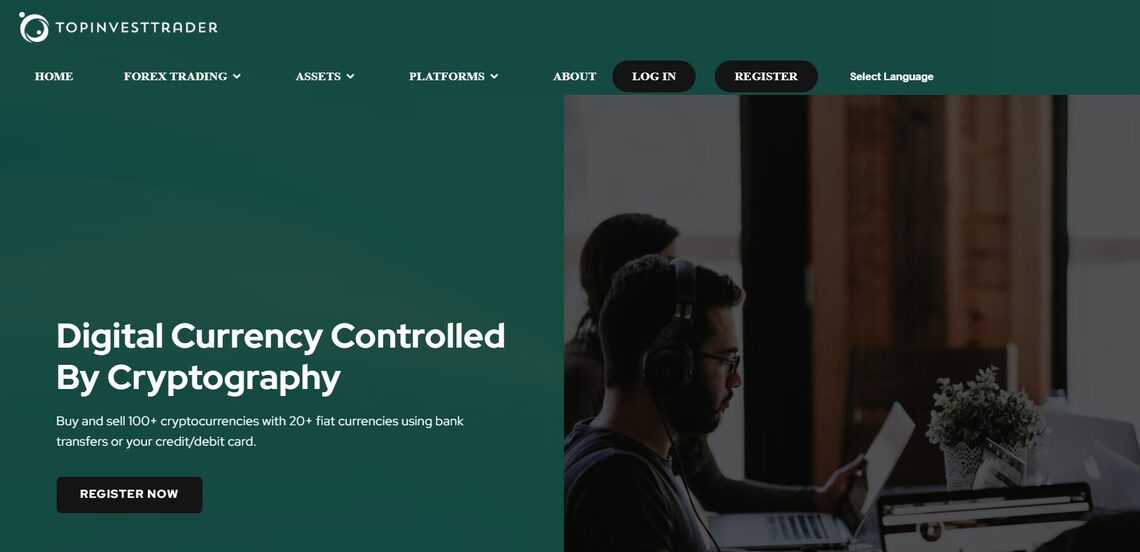 As we have mentioned, Topinvesttrader is claiming to be based in the UK but clearly opposes some basic UK regulations by offering bonuses, for example. On top of that, the broker was nowhere to be found in the register of the UK financial regulatory body, the FCA.
Which just confirms they are another offshore scam. They have also failed to disclose the company behind the website. The terms and conditions, which are available only after you register an account, also do not mention any legal entity by name.
With that said, investing with them is not going to be very wise, since you will be putting yourself and your money at risk. Additionally, they have a lot of complaints made against the broker. So, we advise you to find a broker that hasn't violated any terms and conditions and it's actually regulated.
Topinvesttrader Trading Platform Overview
Topinvesttrader is claiming they offer a web-based trading platform for all their users. But here is the catch, in order to start trading on any sort of software or to even take a simple look at what we would be paying for, we were asked to make our first deposit. Otherwise, the broker would not allow us to do anything in their client area.
Since they didn't offer any possibility of seeing their trading software without a deposit, we do recommend you simply stay away from them, because a regulated broker would give you a chance to see and use their trading platform before making a deposit.
Topinvesttrader Deposit and Withdrawal
When it comes to the deposit methods, Topinvesttrader didn't state anywhere visible the available options. The only way you can actually find the available methods of deposit is in their terms and conditions.
There it shows they accept the following:
Visa or Master debit or credit
Wire transfer
ePayments
Now, there is nothing wrong with these deposit methods, but there is with the fees they charge. There is a 50$ for an international wire transfer, which might be acceptable, but a total of 35$ for a credit or debit card payment, and 25$ ePayments surely is not. On top of that, there is an additional 10% fee that will be charged on accounts that have not been verified or reached 200 times in turnover.
In other words, they are blackmailing you and not giving you the option to withdraw your money until you reach such an enormous turnover. We have also found a lot of user complaints regarding the withdrawal issues, which honestly we are not surprised about at all.
Users just confirmed that in order to withdraw their money they either have to reach 200 times in turnover or pay enormous penalty fees. Surely, when they decline to pay or they are just unable to make that turnover, agents disappear.
How the Scheme Was Put Into Practice
There are many shady tricks offshore scam brokers pull to make their potential clients invest.
Most commonly, they will offer very high deposit bonuses, which of course come with a certain set of strings attached. To withdraw any money, you will typically need to reach an enormous turnover. Of course, that is practically impossible as the platform you will use for trading isn't even the legit thing.
It is obvious these claims are nothing more than a bunch of lies written to get you to invest. And in combination with persuasive agents that will likely call you every day to convince you this is a legit thing, it can be hard to stay firm and avoid them.
Topinvesttrader Summary
In this Topinvesttrader review, we tried to give you a good explanation of how this scam broker operates. They are allegedly based in the UK and offer to trade in forex, CFD, and crypto. However, they are operating without a license and follow no regulations and therefore offer no safety for your funds.
So, in case you have been scammed by this or any other illicit broker alike, getting your money back is possible! Don't feel embarrassed about reporting a scam, since it can happen to anyone. 
Always be cautious where you invest your money, and stay as far as possible from this unscrupulous broker.
FAQs About Topinvesttrader Broker
Is It Safe to Use Topinvesttrader for Trading?

Not at all. They are an unregulated and unlicensed offshore broker that offers financial services.
Does Topinvesttrader Offer a Demo Account?

There is no mention of any demo account anywhere on their platform.
What Is The Funding Method of Topinvesttrader?

Available funding methods are credit or debit cards, wire transfers, and ePayments.