August 27, 2023
Reading Time:
6
min
TP TRADES Review: Uncover the True Face of TP TRADES Broker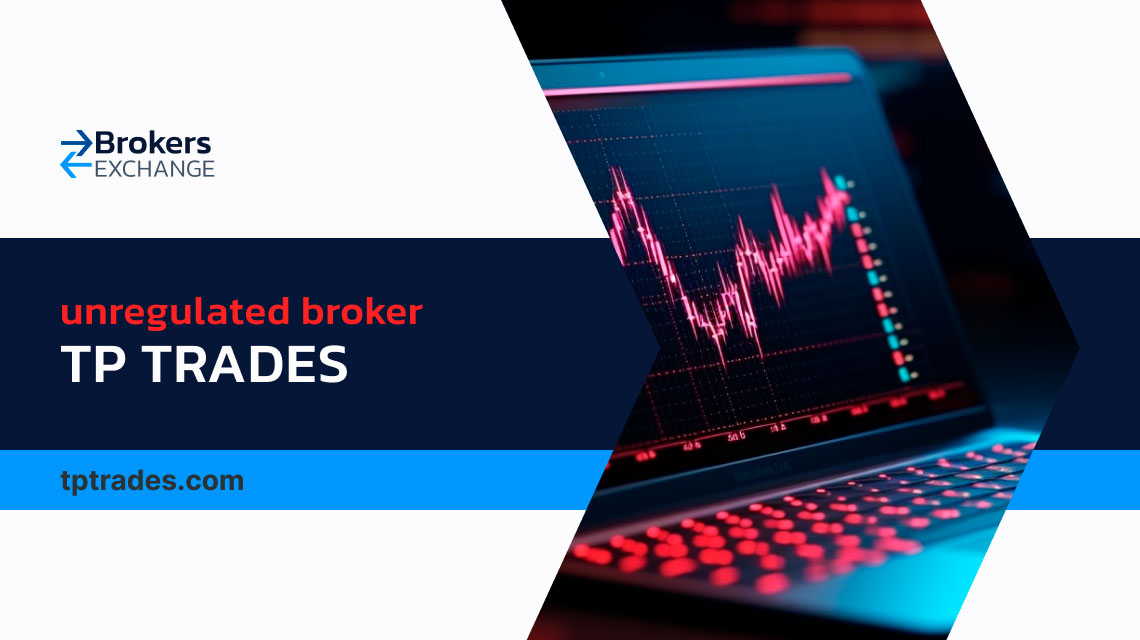 For a self-proclaimed premium broker, TP TRADES does not follow through. They make magnificent statements, but in reality, it's all empty promises.
You have all you want to know about this scammer in our TP TRADES review. We covered their license situation, user reviews, trading environment, and everything else, so let's not waste more time and dive right in.
Broker name
Reliable Broker Must Have
Legal name:

TP TRADES Holding Limited

Transparently displayed in the disclaimer or legal documents

Regulation:

Unregulated

Within your legal jurisdiction – local regulator

Registered in:

Hong Kong

Your country or the country whose license applies in your legal jurisdiction 

Established:

2019

The older the domain – the higher the possibility the company is trustworthy

Website:

tptrades.com/

Domain should be from local or international zones, no .xyz, etc.

Financial Authorities Warnings:

No

None

Contacts:

Email:

[email protected]

Live chat

Online form

Phone, email, social media, web form

Is withdrawal possible:

No

Yes

Fees:

Hidden fees

Transparent fees – list of spread and commissions

If Active on Social Media:

Facebook

Often present on social media

Investor Protection:

No

Compensation fund
Regulation Info
TP TRADES claims to be a reputable broker based in Hong Kong, which makes them a Securities and Futures Commission (SFC) entity. Thankfully, good regulators give open access to their registers for maximum transparency, and SFC is no different. We performed a quick check and found no traces of TP TRADES in it, which leads us to conclude TP TRADES is not regulated.
Unregulated brokers are extremely dangerous and we cannot stress enough that you should avoid them. They cannot guarantee safety as no authority is policing their business, which almost always results in big losses for traders when brokers steal their money.
You should only do business with regulated brokers with reliable licenses. There are plenty of reputable regulators around the world. The SFC is also a regulatory body you can trust but since TP TRADES does not have a license from them or any of the authorities listed above, we strongly advise you to stay away from it.
TP TRADES Profile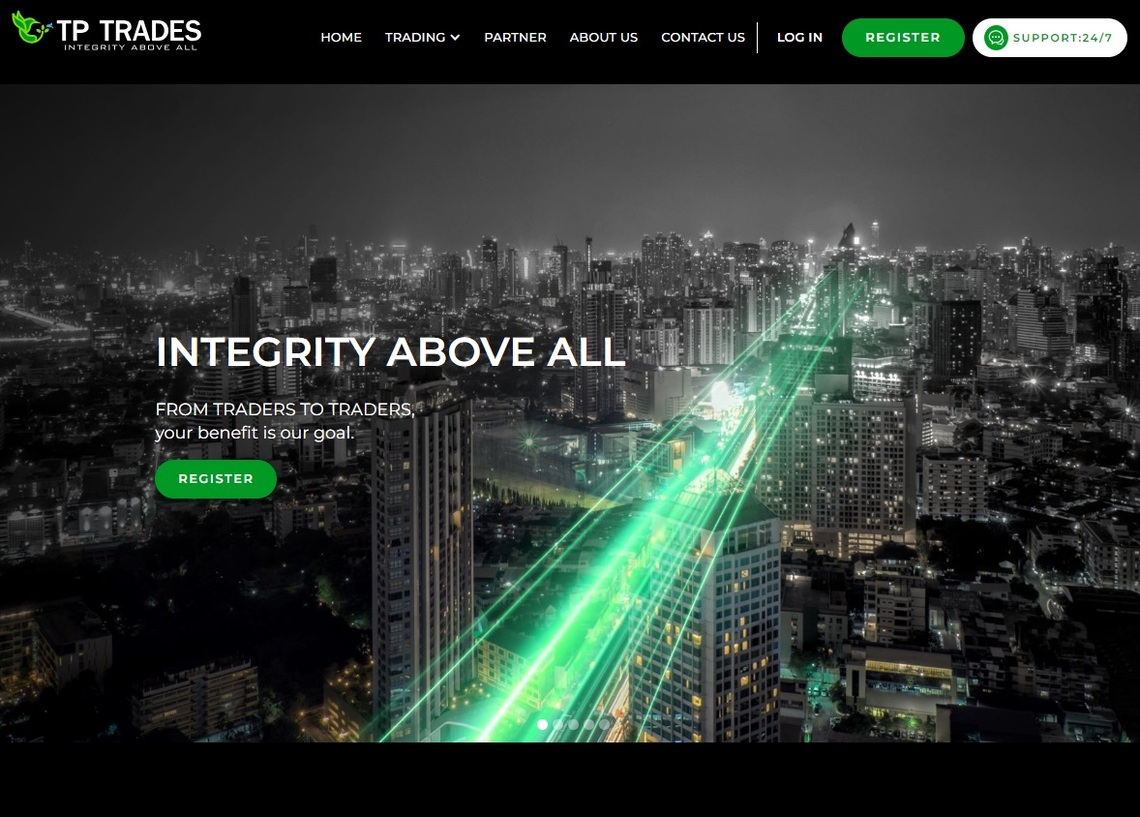 We must say certain aspects of this broker's trading environment are appealing. Let's first tackle the TP TRADES Trading App. Clients can use MetaTrader 4 for trading, which would be a big plus if the broker had a license. This is a superb platform, with 30+ advanced tools and high functionality all wrapped up in an easy-to-use interface.
Additionally, TP TRADES offers only three account types:
The minimum deposit is $20 across the board, which enables even traders on a budget to get into Forex. However, the set of available financial instruments is rather underwhelming, including only Forex, indices, and commodities.
Trading platforms:

MetaTrader 4

Account types:

Standard – $20

STP Pro – $20

ECN – $20

Financial Instruments On Offer:

Forex (USD/EUR, GBP/USD, etc.)

Indices (US100, Nasdaq-100, etc.)

Commodities (oil, gas, sugar, etc.)

Maximum leverage:

1:500

Minimum Deposit:

$20

Commissions/bonuses:

Yes, for the ECN account

Mobile app:

Yes

Desktop app:

Yes

Autotrading:

Yes

Demo account:

No

Education or Extra tools:

No
Is This Broker Safe?
No, TPTRADES is not safe! The main factor when you want to determine this is whether a broker has a valid license. As we explained, a license is a stamp of approval from a regulator who vouches for your funds' safety. Since TPTRADES does not have one, you cannot trust them. And yes, it is as simple as that.
On the other hand, legitimate brokers offer many benefits on top of security, like good spreads, low leverage and minimum deposits, and more. Contact us today to learn for free who those brokers are, and start your Forex journey the right way.
Trader Reviews – Sharing Experiences
Since TP TRADES is similar to Well FX, we did not expect to find them on Trustpilot but we were happy to see them there nonetheless. They have a 3.2 rating which is a Trustpilot grade that does not necessarily correlate with the user reviews.
There is only one comment from a very dissatisfied client. She comes from the US and gave the broker one star, along with a lengthy review. Since it is too long for our article, we will only highlight the most important parts, but you can read the whole comment here.
The review started like this:
"It all began when I received an enticing email promoting an investment company named "TPtrades," boasting remarkable returns and guaranteed profits. Intrigued by the prospects, I decided to explore this seemingly golden opportunity. After a few email exchanges with their representatives, I was convinced that Tptrades was the key to achieving my financial dreams."
It continued with:
"It dawned on me that their professional-looking website, friendly customer service, and fake testimonials were all part of a carefully crafted facade designed to dupe unsuspecting investors like myself."
Finally, she remarked:
"Filled with anger and frustration, I realized that I had been manipulated by skilled con artists who preyed on people's dreams and aspirations. My experience with Tptrades taught me a harsh lesson about the importance of due diligence and skepticism in the world of investments…"
How Does the TP TRADES Platform Reach Clients and Who Are They?
As we saw from the example above, TP TRADES targets potential clients directly by sending them emails, and maybe also contacts them through social media. This is a common practice of scammers and also something legitimate brokers will never do.
You need to understand that these brokers are only after your money and will do everything to get to it. That is why you need to be wary of offers that sound too good to be true and high asking prices.
As for the region TP TRADES operates in, we are not entirely sure. The only review we found comes from the US, but we would not be surprised if the broker operated outside that region as well.
Deposits and Withdrawal Methods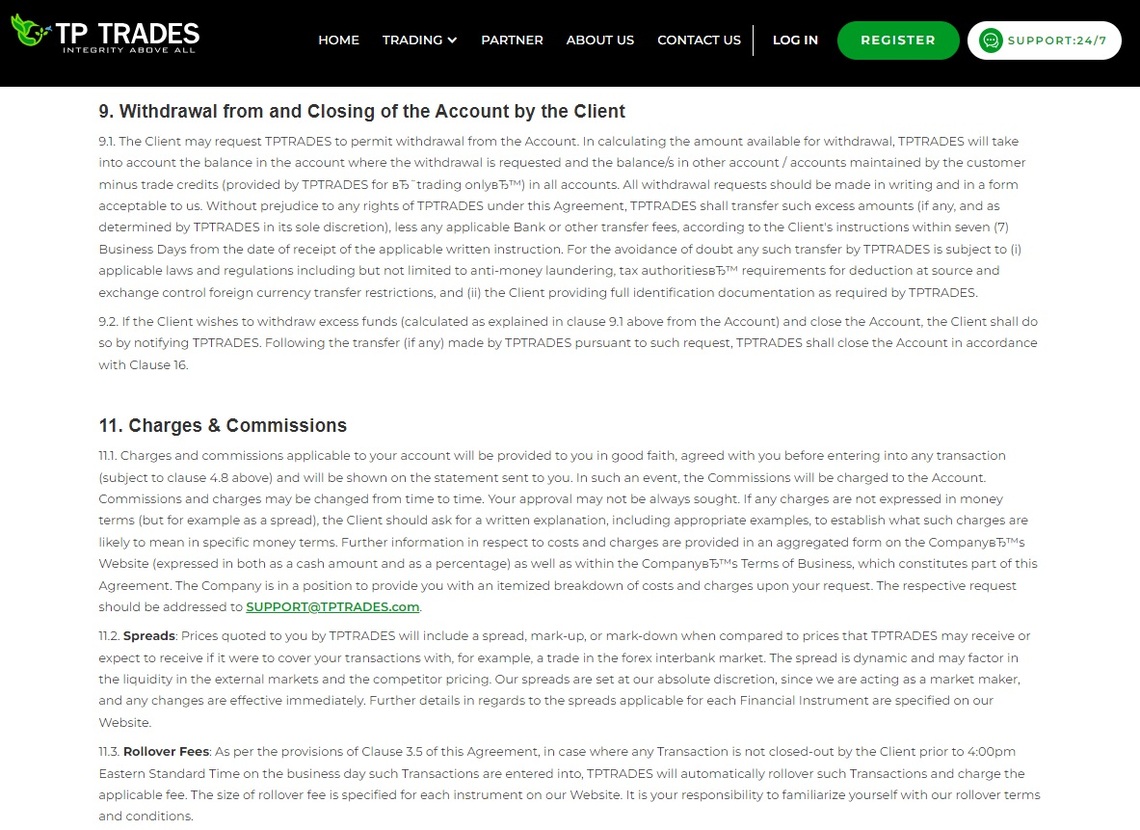 Yet another sign of a scam is the lack of information about deposit and withdrawal methods on the TPTRADES website. However, according to some other professional reviews, we saw the broker accepts only bank wire transfers and a strange cashier called 1-2-3 Pay.
Also, we could not find any details on deposit and withdrawal fees, trading volume requirements, etc. This is beyond concerning and should be enough to convince you not to invest.
Reasons To Avoid This Company
We have many reasons to skip this scammer. Firstly, they are no different from AllCryptMarkets and XCM Markets, in that they all operate without a license, which is the most important item on every broker's list. No license means no security and you do not need to expose yourself to unnecessary risks.
Additionally, we know from one reviewer that she had withdrawal problems, which new clients can also expect. TP TRADES has many red flags because of which no one should trust them, including you.
Our Safe Trading Experts' Opinion of TP TRADES 
We hope our TP TRADES Review convinced you to stay away from this scammer. They are no good and you will only lose your money if you invest. However, we know many brokers that will take care of you and your money in the best way possible. Contact us for free consultations today, and you can find out who those brokers are and how to start trading with them.
FAQ Section
Is TP TRADES Regulated?
No, TP TRADES is not regulated. They claim to have a license from Hong Kong's SFC but this is a lie.
How do I get into Forex trading?
Firstly, you should become knowledgeable about the market. Learn what you can trade, how trading works, and how to do it safely. After that, you should find a reliable broker to partner with, and this is where we come in. Contact us, and we will provide you with a free consultation where we work together to find you the perfect broker for your needs.
How can you help me find a good broker?
The most important service we do for you is personalizing our recommendations. When you come to us, we consider everything – your needs, skill, budget, etc. and then form a list of what we think are the best brokers for you. And the best thing of all is that our consultations are completely free.