February 11, 2023
Reading Time:
4
min
XCM Markets Review: Who Is Behind XCMMarkets.Com?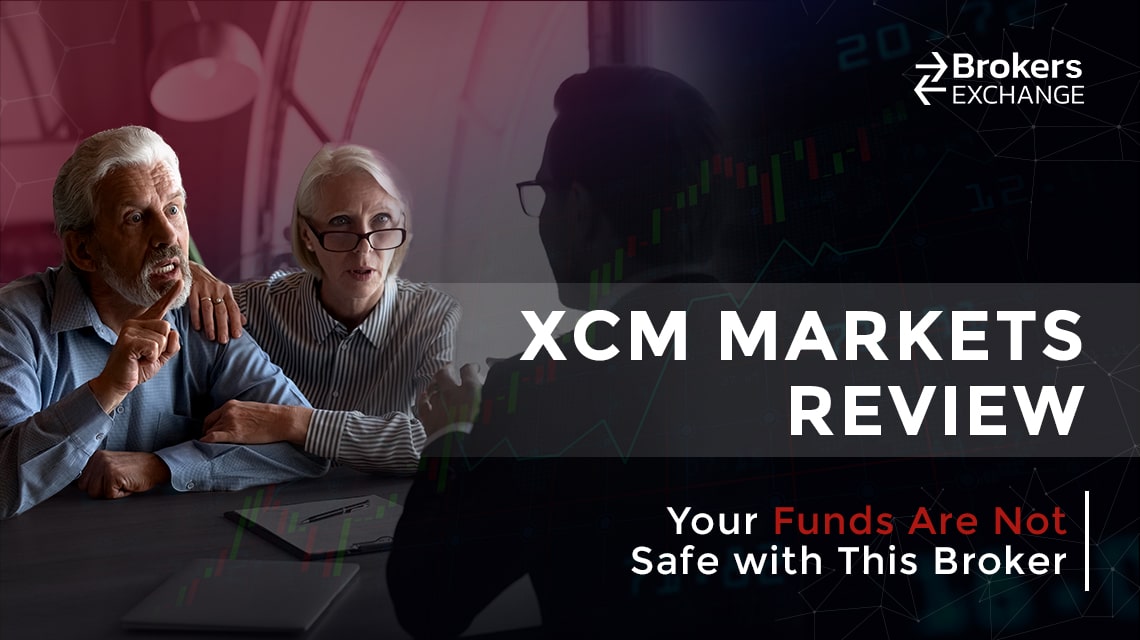 XCM Markets review will provide you with the necessary information about this unscrupulous offshore broker company. This trader is a major red flag. One of the strongest showcases that we are dealing with yet another investment scam is that their domain is open for purchasing.
We all know how much is online presence important nowadays. So, when we have a brokerage that has many negative reviews and complaints tied up to its name, and after that sells its domain, which means they are shutting down its "business", it's clear that we are dealing with an outright scammer.
Because of situations like these, we always recommend beginners go with proven brokers. It's the safest way to go, and there is no room for ending up as a new cyber victim.
This also applies to dealing with dishonest brokers like the ones I've named below Well FX, Crystal Trust, and FlexTrading Fx.
| | |
| --- | --- |
| Company | XCM Markets |
| Website | XCMMarkets.Com |
| Address | St- Vincent and Grenadines |
| Email | N/A |
| Phone | N/A |
| Minimum Deposit | N/A |
| Leverage | 1:400 |
| Bonuses | N/A |
| Regulation | Unregulated |
| Warning | N/A |
Regulation of XCM Markets and Safety of Funds
We have warned people about offshore brokers many times, and XCM Markets is no exception. This firm is based in Saint Vincent and Grenadines – a fraudsters paradise. The Financial Services Authority in Saint Vincent & the Grenadines has declared many times that they do not regulate Forex brokers, nor supervise them.
This means they are unlicensed and that their activities are illegal. Unlicensed brokers do not provide any protection to customer funds. On the contrary, licensed ones are required by law to follow the rules which are protecting the users. With them, you can enjoy benefits like negative balance protection, segregated accounts, and more.
When you are not sure whether your trader is authorized, you can always check on the registers of the most famous regulatory bodies, like the Financial Conduct Authority (FCA) in the UK, the Cyprus Securities and Exchange Commission (CySEC), etc. The whole point of these regulatory entities is to protect the customers.
Of course, if you don't have the time to do the research yourself, we have already done everything for you. We have listed the best broker companies at the end of this XCM Markets review.
Trading Platform Overview
XCM Markets claims to be using the MetaTrader 4 platform, one of the industry leaders. But since we couldn't access it, we can't say for sure. However, we know that scam brokers often claim to be offering the best trading software, to lure new users in. And when you want to test the platform, there is no download link, and no credentials to log in.
Don't be discouraged by all of these dishonest tricks. There are high-principled firms that will provide you with the best possible services. Cyber frauds are getting more and more common, and you shouldn't feel ashamed if you are one of the victims. They are using sophisticated methods, and it's easy to buy their story.
XCM Markets Deposit and Withdrawal 
Since we could not access the broker's client area, we cannot be sure that all the payment methods the broker mentions on the website would be available. However, they claim that they provide paying with:
Visa
MasterCard
Skrill
Neteller
Just because they claim that they offer these methods, doesn't mean they do. We have seen this a lot of times. Newly registered scam brokers usually favor paying via cryptocurrencies, since there are no chargebacks. You should never pay with cryptocurrencies when you are not sure you can trust someone.
XCM Markets has a rule that customers need to make 10 transactions after each investment or to wait for at least 3 working days to get a withdrawal. This is absurd. No legitimate trader would ask for this.
How Is the Scam Conducted?
The first step of becoming a financial victim is to leave your email or contact number. That's when experienced salespersons start calling you, and promising you quick, and easy profits. Even if you decline, they will continue with the calls, because they live from cheating innocent people.
It's best if you never leave them any of your details, because, as you probably know already, they can't be trusted. We have mentioned already that their website isn't working anymore. That's because they are already working on their next fraudulent project. You can tell by looking at scammers' websites, that they don't spend a lot of time making them look legitimate.
They are interested in easy profit. Launch a site, scam as many people as people, and when people start with negative reviews, they shut down the operation, and start it under the new name.
XCM Markets Summary
XCM Markets is an offshore scam broker that's cheating its customers. They are located in Saint Vincent and Grenadines, the favorite place for financial swindlers. 
The Financial Services Authority Grenadines has declared many times that they do not regulate Forex brokers, nor do they monitor them. This means that their actions are illegal and that you should not invest your funds with them. 
Also, their domain is open for sale, which means that they got busted. Fundamental data like minimum deposit, potential bonuses, and contact info are all missing. Don't test your luck with newly registered brokers, because you will probably end up as a victim. 
FAQs About XCM Markets Broker
Are My Funds Protected at XCM Markets?

XCM Markets is an unlicensed trader, and they are performing their activities illegally. This means that your funds are unsafe.
Is XCM Markets a Legitimate Broker?

XCM Markets is not a legitimate broker. However, many other traders are, and we have listed the best of them.
Do XCM Markets Offer a Demo Account?

They don't provide a demo account. On the contrary, most of the real-deal intermediaries provide this benefit. It's great for training.