February 10, 2023
Reading Time:
4
min
Well FX Review: Find Out Why Well-FX.Com Is a Scam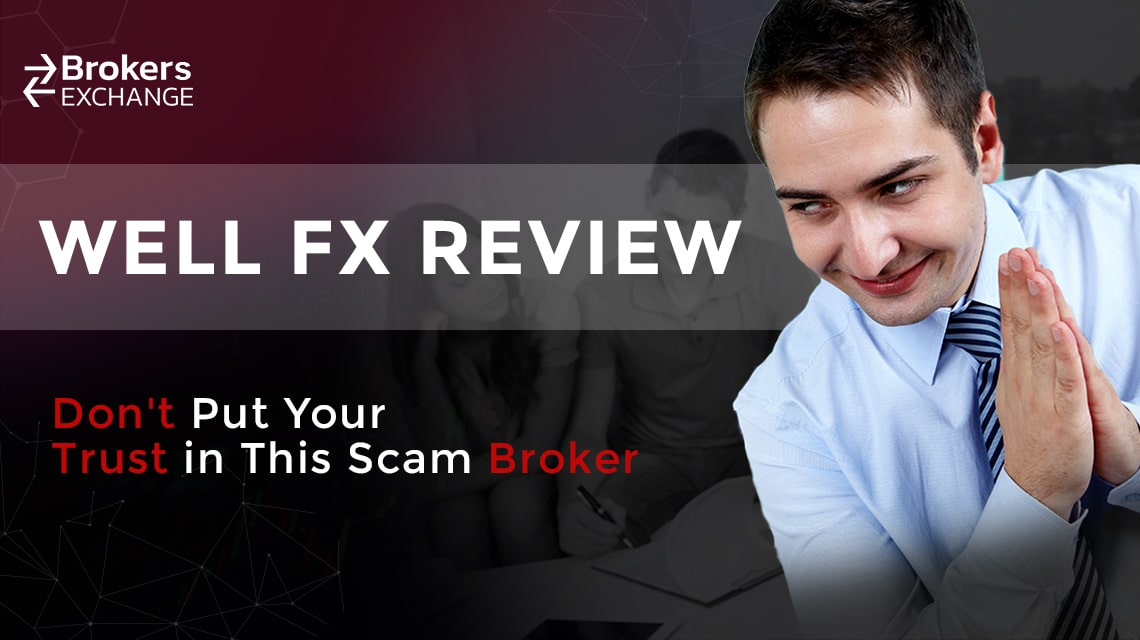 The Well FX review will show you all of the dirty tricks this offshore broker is performing. The first thing you can notice about this firm is its website, which is far from a legitimate-looking one. This mixture of English and Thai languages is causing some concerns. But our deep research only showed that our suspicion was justified.
Keep reading to find out how this unlicensed scam artist defrauded innocent people and took their money. We are dealing with professionals, no doubt about that. These kinds of events are the best showcase of why we should always go with brokers that have a lot of positive reviews attached to their names. We have listed some of them at the end of this article.
Nevertheless, you should avoid trading with shady brokers such as Ranytrade, Nerostrade, and MFTtrade.
| | |
| --- | --- |
| Company | Well Fx |
| Website | Well-FX.Com |
| Address | St. Vincent and Grenadines |
| Email | [email protected] |
| Phone | Not available |
| Minimum Deposit | 10$ |
| Leverage | 1:500 |
| Bonuses | Bonus for initial deposits |
| Regulation | Unregulated |
| Warning | N/A |
Well FX Funds Safety and Regulation
The Well FX's website doesn't have a single piece of information regarding their license which is very dangerous, especially when we look at the address of their headquarters. It's Saint Vicent and Grenadines – a paradise for financial swindlers.
One of the biggest inconsistencies of this scam broker is, believe it or not, their name. They are referred to in three different ways – Well-FX, Well-FX, and WELLFX. And on the registration details of the trading platform with the name Well Together LLC.
Even though the Financial Services Authority for Saint Vincent & the Grenadines register recognizes the name Well Together LLC, this doesn't mean that they are authorized for the activities they are offering.
The problem is that the above-mentioned Financial Service Authority does not license Forex and other brokers. That means that this trader is operating illegally, which isn't surprising with everything we have seen about them.
Trading Software Overview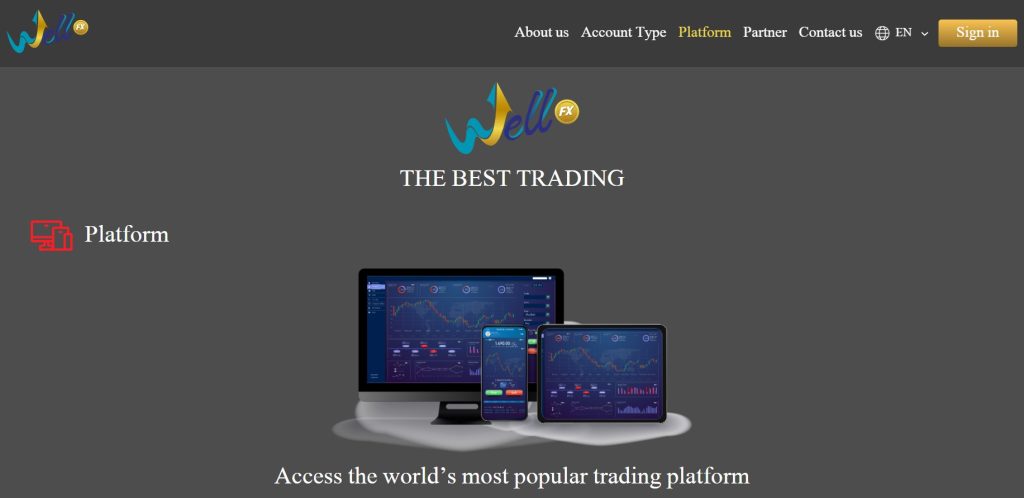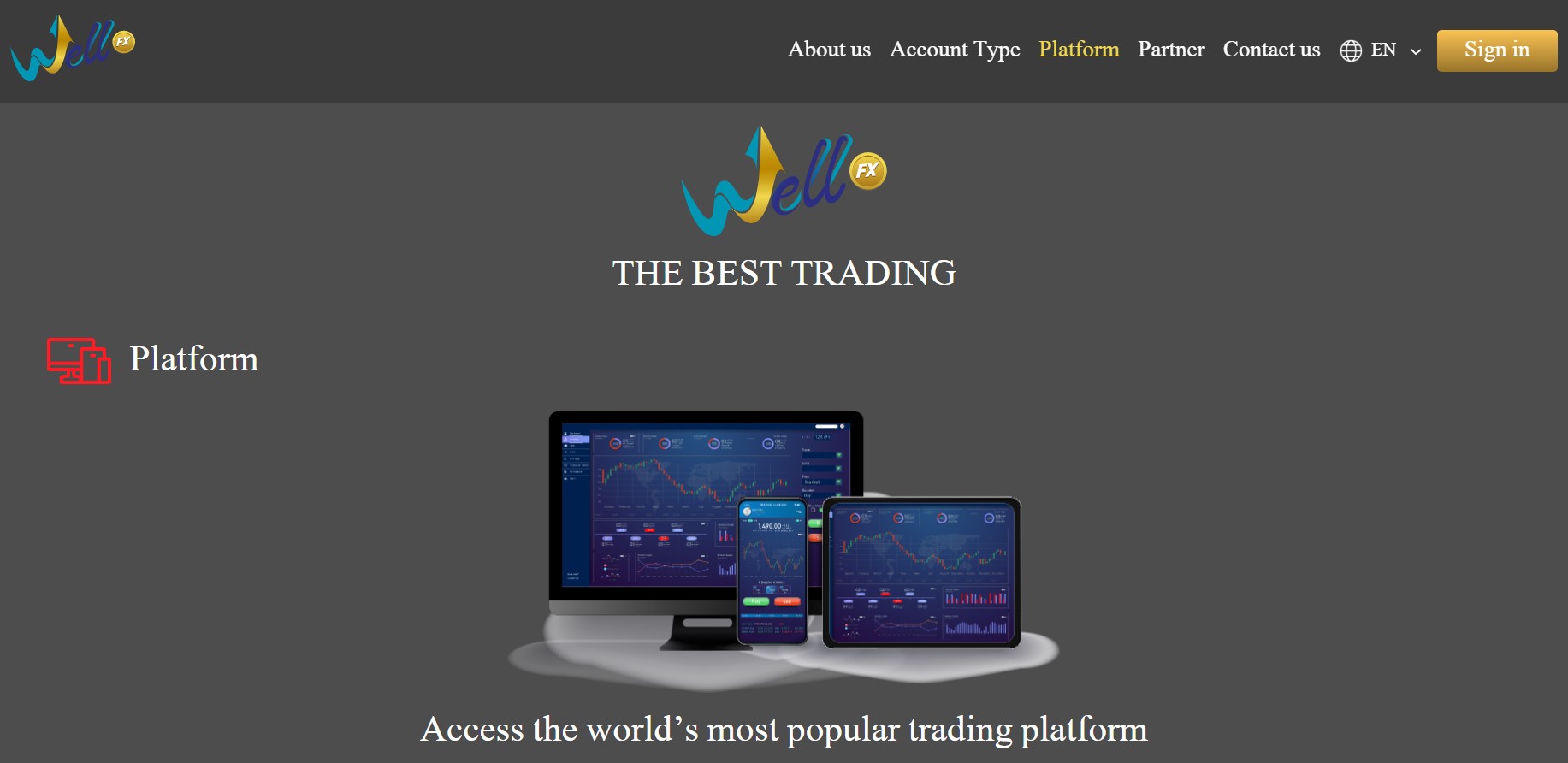 This intermediary claims that they are using MetaTrader 4 trading platform. It is very usual for con artists to use the name of this platform, and the newer version of it, MetaTrader 5, to attract customers. They must count on the fact that the brand of this software is enough to lure people into their investment scam.
Just because a certain broker claims to have these platforms, doesn't mean they are using them. Offshore brokers often manipulate the software and fix the prices. However, some traders do everything according to the law. You can find some of the best intermediaries in the market if you keep reading into this Well FX review.
Well FX Deposit and Withdrawal Process
Well FX say they are providing "the most convenient payment methods that are secure, instant, and easy to use". But they do not have a single word about what those payment methods are. These non-transparencies are common things for scam brokers. We see them all the time.
However, you should always be careful with cryptocurrencies because they are irreversible, and you should pay with these only to people/companies you trust. Well FX is not one of them, for sure. The best payment method to go for is the credit/debit card because you can get the chargeback. That way you can undo the damage.
The minimum deposit is set at 10$, which is about what legitimate traders ask for. But as we have mentioned many times so far, just because a company is legitimate-looking doesn't have to mean they are. Their job is to deceive people.
Despite all the things you have read, you should not be discouraged from trying out the FX market. It's dynamic and interesting, and if you find the right trader, it may even be lucrative!
Well FX Offers Bonuses and Promotions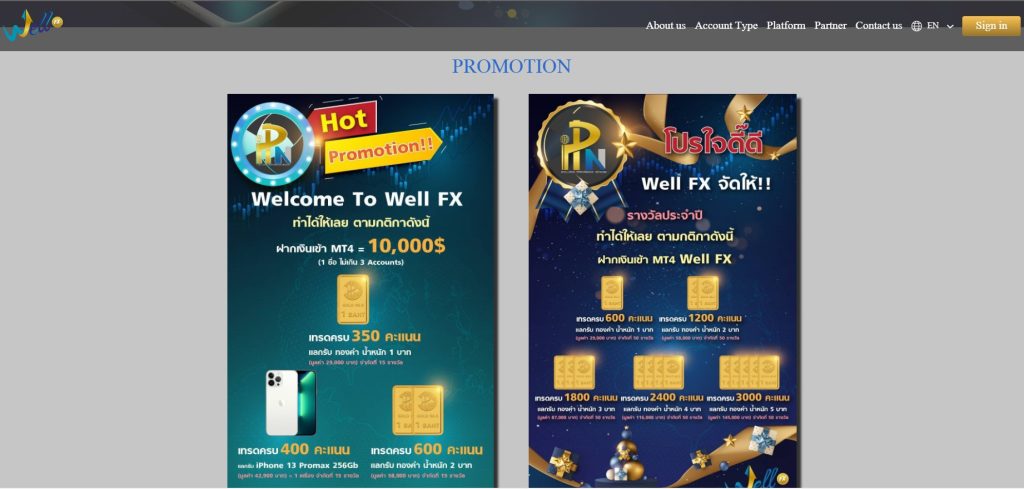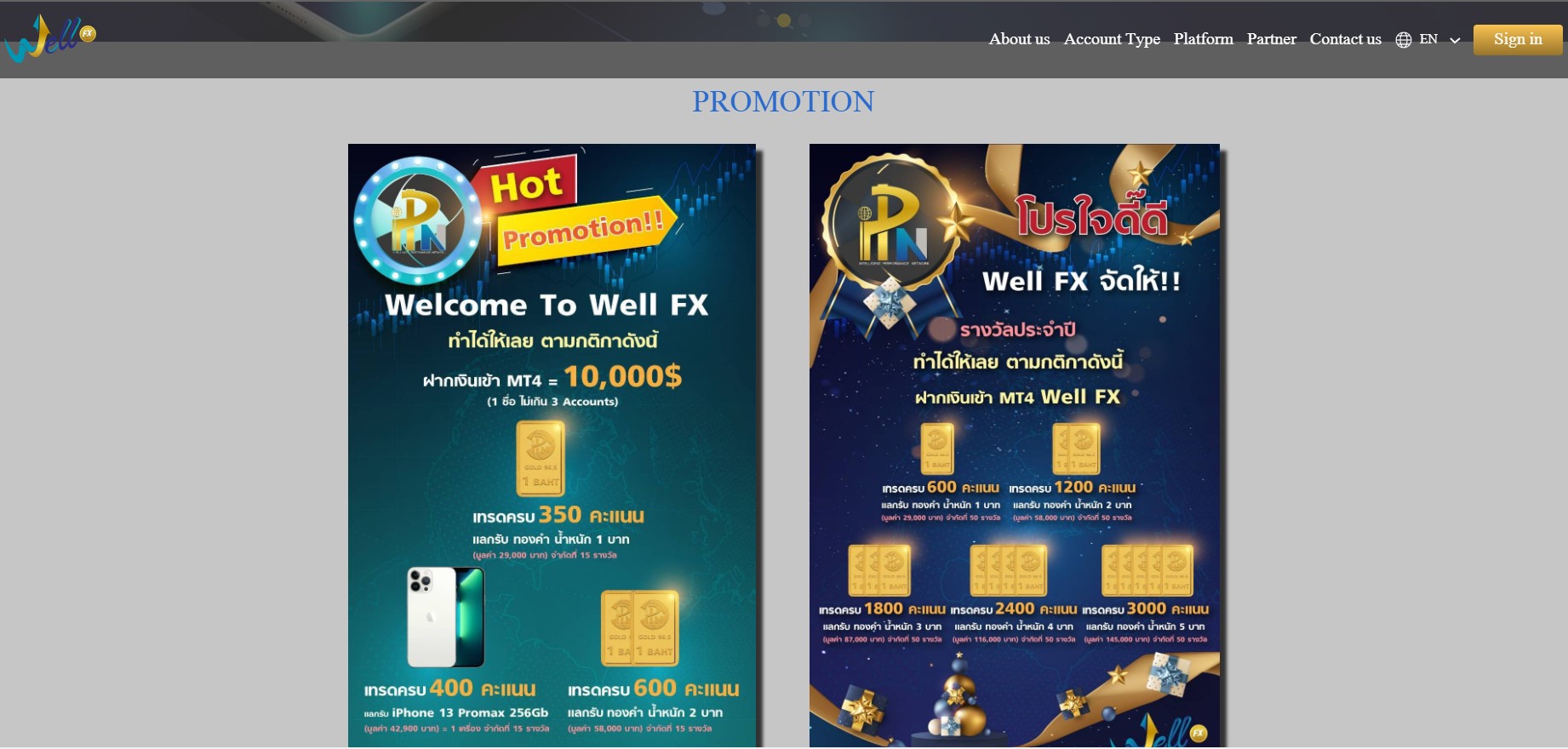 Well FX promises bonuses for initial deposits, as any other financial swindler does. This is how they lure people in. They promise the benefits that no one else offers, and they tell you how great your life can be. All you need to do is to invest some funds. And after that some more. And after that, they will ask for more.
One of the problems is that we can't even find out what they are promising, since their offer is half English half Thai. It's like they wanted to keep their customers in the dark. That would explain the fact that they only left the street and number address, but didn't mention their headquarters country.
How Did This Brokerage Carry Out the Scam?
Everything this agent says is just a cover for an illegal operation. They are unscrupulous and they will do everything to make a quick profit and then disappear. This has happened more times than you can even imagine. 
It's only a matter of time before their website becomes unavailable. When complaints and negative reviews start piling up, it's easier for them to pick a new name for a business and start all over. Their salespersons won't even change their pitch. They will sell you the same old story of becoming rich overnight.
Well FX Summary
Well FX is a phony broker company, that's scamming people. They are unlicensed, and no regulatory body is supervising them. This is problematic because no one is controlling their operations. Saint Vincent and Grenadines are a red flag since they gather all kinds of financial swindlers. It's not a coincidence that this phony trader chose it as well. 
Their whole story is just a cover. They are not legit. They will squeeze as much money as they can from you, and then they will disappear. But only temporarily, until they think of a new name and put up a website.
FAQs About Well FX Broker
Is My Money Safe With Well FX?

Your money is unsafe with this intermediary. If you invest it in them, you probably won't see it again.
What Is The Minimum Deposit for Well FX?

The minimum deposit for this trader is 10$. They are copying all the requirements that real-deal brokers ask for, to deceive people.
Does Well FX Offer Demo Account?

Well FX provides demo accounts for their users, like many legitimate businesses. That doesn't mean you should trust them.