November 19, 2023
Reading Time:
4
min
Will Tradebench.com Teach You Anything Before You Start Trading?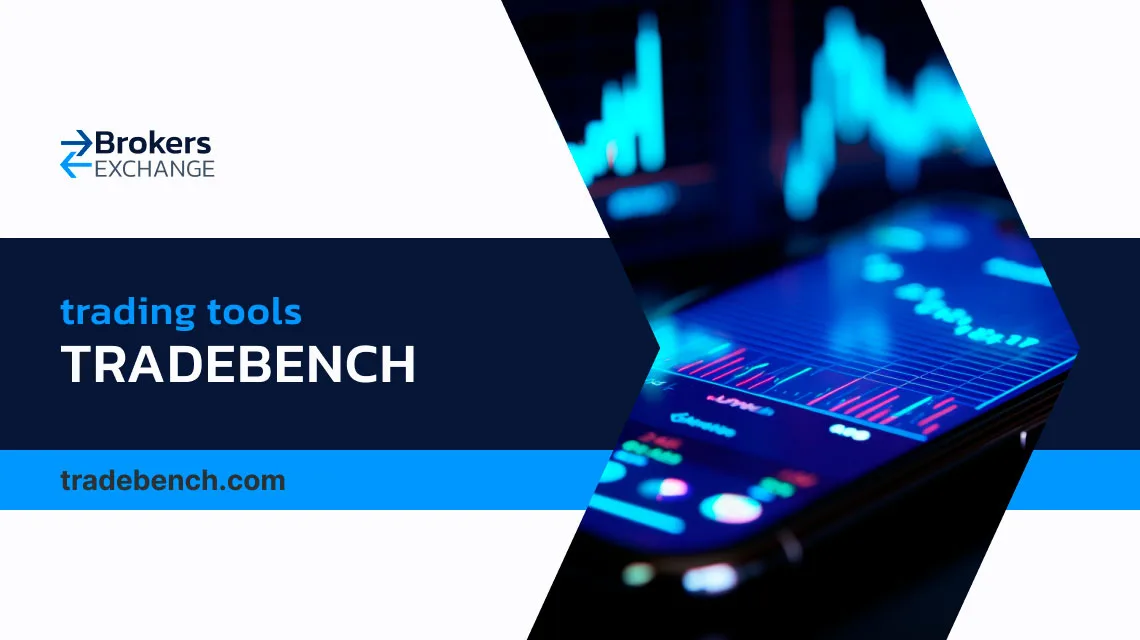 If you were looking for a cost-free platform you could use to learn more about trading and elevate your skills, you're in luck because of our Tradebench.com review. This platform is not only free but it prides itself on helping traders all around the world. Situated in Denmark, they have been serving investors since 2006. 
This company is not what you see every day and there aren't many tools that offer trading journals. It's a great idea to track everything and there are various TradeBench options to choose from. From technical indicators to risk management tools, this company offers it free of charge. 
To learn more, keep reading our article and find out everything you need to know about Tradebench.com before committing your time. Also, don't forget to read our Coinigy review in the meantime for an affordable alternative if you end up disliking TradeBench. 
About TradeBench
In 2007, Rasmus Sommerskov sold his company and decided to invest the money in a mutual fund that had done really well during the latest market downturn from 2000 to 2003 and even had 20 years of great returns before that. After a while, he became a full-time trader and started looking for a tool that could aid him but found none. 
That's when the idea for TradeBench was born and since then, the company has been online for traders all around the globe. TradeBench today is a free online trading journal, trade planning, position sizing, and risk management tool for private stock, futures, CFD, and forex traders in the financial markets. 
| | |
| --- | --- |
| Company Type | Trading Tool |
| Legal name | TradeBench ApS |
| Regulation | Not expected |
| Registered in | Inge Lehmanns Gade 10, 8000 Aarhus C, Denmark |
| Established | 2006 |
| Website | tradebench.com |
| Financial Authorities Warnings | |
| Contacts | |
| Fees | |
| If Active on Social Media: | No |
| Investor Protection: | No |
| Activity areas | United States, India, Germany, United Kingdom, Canada |
| Main threats | Lack of Reviews  |
| Main perks | Free to Use |
TradeBench Features
For TradeBench Forex traders, the real-time market data and analysis function is essential since it gives them access to current information and strong analytical tools that help them make timely and well-informed trading decisions.
The technical indicators are a great help and tradebench.com has several of them, including moving averages, momentum oscillators, MACD, Bollinger band, stochastic oscillators, ATR gauges, Fibonacci Retracement, and the Ichimoku Cloud.
Trading would be nothing without risk management, so with the help of the position sizing calculator, a trailing stop feature, portfolio risk management, and the trading journal analysis, you can easily identify areas of improvement, and refine your strategies to minimize risks.
With the help of multiple parameters, traders may fine-tune their tactics with TradeBench's strategy optimization feature, which elevates backtesting to a new level. To determine the ideal configurations for their unique trading goals, traders might adjust periods, entry and exit criteria, and other factors.
How Does It Work?
TradeBench is an online trading tool package that may assist you with trade preparation before starting, trade management following entry, and trade review following closure. Additionally, TradeBench offers configurable money management and risk settings that will let you figure out exactly how much to put into each transaction.
The objective is not met by some secret, opaque technique, unlike what is frequently observed in the trade sector. Rather, it is accomplished by providing you with an organized method for managing your money, risk, trade planning, and position size, all within your configurable boundaries.
This can be very beneficial to beginners, especially to those without any prior knowledge. Make sure to give TradeBench a go if you are just starting. Additionally, you can also check out Zignaly, an amazing tool that will help you become a more experienced trader. 
The Trading Journal
The trade journal aims to enable traders to log every transaction, offering documentation and insights into each choice they make. A trader's entry and exit locations, the rationale behind each transaction, the technical indicators or analysis they employed, and any pertinent market circumstances at the moment of execution can all be recorded.
Traders will discover profitable techniques, spot reoccurring errors, and comprehend how emotions may have influenced their decisions by examining their historical trades by using the journal.
The trade log also acts as a reference for upcoming evaluations, and it can be especially useful for analyzing trading performance over the long term. It functions as a potent instrument for ongoing development and lets traders track their advancement over time.
Weighing the Pros and Cons
Pros
Cons

A Variety of Technical Indicators

Trading Journal 

Free of Charge

Suitable With Any Broker

No Reviews

Not Very User-Friendly 

Calculations Are Not Available
Can I Make Money While Trading Online?
Considering the company was established a while ago, we did expect to see some TradeBench reviews. However, there are none, which indicates that the company is not as popular as we thought. Either way, this firm is a great choice for traders and you have nothing to lose besides your time. 
That said, instead of wasting your time on companies you are unsure about, give us a call. AI.F is a potent program that can elevate your skills in no time. With its ability to process billions of data points and provide insightful recommendations, this AI-powered tool will help you become independent and more certain in your decisions. 
The good news is that you can try AI.F for 14 days for free, without any commitment. While we can't promise profits, we promise AI.F will boost your chances. You will love this tool more than we do so we recommend to come try the bot and see for yourself. 
FAQ Section
What is TradeBench?
TradeBench is an online trading logbook, money management tool, and trade preparation tool. Our methodical approach to trading is suitable for day traders, swing traders, and medium- to long-term traders alike.
How to Track Credit Spreads in TradeBench App?
Credit spreads are not directly tracked by TradeBench, but users may be able to handle these trades by entering the positions and other information by hand into the platform's portfolio management tools.
How to Delete an Entry in a TradeBench App?
To remove an entry from the platform, find the relevant trade or transaction in your portfolio and select the Delete or Remove option.