April 04, 2023
Reading Time:
5
min
TradersHive Review – Who Is Behind This Scam Brokerage?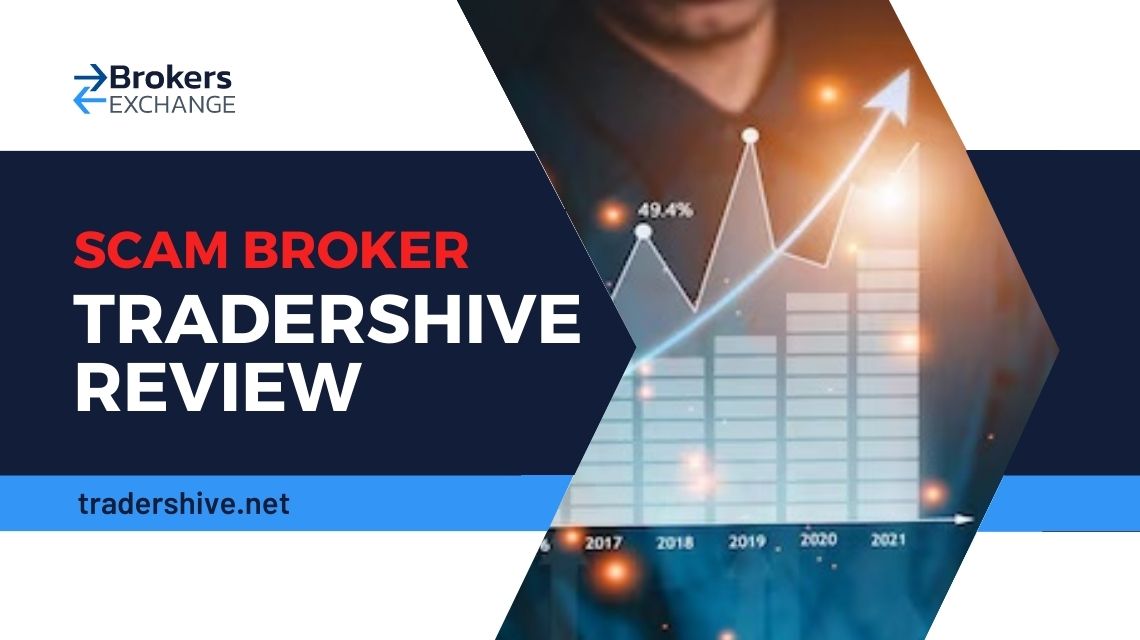 TradersHive Review, It was very difficult finding much about the background of TradersHive. Their website is currently not-accessible, which probably denotes that the scammers have abandoned it. What little information remains gives us a good idea about what TradersHive used to be, but not who were the people behind it.
There were some traces of information when it comes to TradersHive, but this is nothing substantial. We could not find any physical address or a phone number. There were two clues as to where to start our search: a claim of registration in Cyprus, as well as a mention of St. Vincent and the Grenadines. None of these claims hold up to any scrutiny, as we will see in this TradersHive Review.
As well, stay away from the trading scams Cryptoneyx, Fiboda, and Aswissa! Furthermore, before investing, always investigate the history of internet trading firms!
| | |
| --- | --- |
| Company | TradersHive |
| Website | tradershive.net |
| Address | N/A |
| Email | [email protected] |
| Phone | N/A |
| Minimum Deposit | $500 |
| Leverage | 1:10 |
| Bonuses | Deposit and referral bonus |
| Regulation | Unregulated |
| Warning | N/A |
Are You Safe at
TradersHive? Regulation and Security 
We can all agree that anonymity is very counterproductive for any company. In order to conduct any successful business, you need to establish a brand name and public trust. 
TradersHive used to try to force a brand name and the idea of a high-quality trading experience down your throat but failed to point out any legal information about their company.
Indeed, you'd need to dig quite deep to find any information as to where the company is based, or where it would be registered or regulated. One of the only mentions of any regulation is in a small paragraph on one of the subpages – CySEC. CySEC is a financial regulatory agency from Cyprus. It is one of the so-called Tier 1 regulators, thanks to its very strict policies when it comes to broker companies.
In order to acquire a banking license and begin a broker enterprise in Cyprus, a company must provide the following:
At least 730,000€ of initial capital

Insurance scheme of 20,000€

Restriction of maximum leverage to 1:30

Negative balance protection of client accounts

Client funds must be in segregated bank accounts

No bonuses are to be offered

Financial transparency compliant with the MiFID agreement
We can check the claims of CySEC regulation with relative ease, by accessing the company registry with this agency. Unsurprisingly, there is no company named TradersHive registered in Cyprus. No wonder this is the case because TradersHive does not adhere to many of the conditions CySEC requires, such as leverage restriction and the bonus ban.
Although this info is an alarming find, there is another thing we must not overlook. In the Terms and Conditions, another country is mentioned, that one being St. Vincent and the Grenadines. This developing offshore nation does not have the capacity to regulate online Forex or any other brokers. Any claim of regulation under SVG's agency, FSA, is thus a complete fabrication.
Our staff like to do tedious work in the name of truth. Because of this, we've also taken the liberty of checking other financial regulators around the world. After accessing the databases of the UK's FCA, the Canadian IIROC, as well as other European regulators like German BaFIN and Italian CONSOB we have found nothing about any entity named TradersHive. We reckon this is proof enough to claim that TradersHive is an unregulated illegal entity.
Overview of the Trading Platform
TradersHive used a single trading platform if you could call it a trading platform in the first place. It's a very simple Web Trader variant that lacks almost any interactivity. With the limited resources and options available, conducting any trade would be impossible. This is further complicated by the fact that this essential piece of information was withheld from the clients.
Regulated brokers use cutting-edge technology to provide a good foundation to their traders. Due to the volatile nature of online trade, timeframes are sometimes measured in milliseconds. 
Software like Metatrader4 and Metatrader5 is not just handy but necessary for this reason. MT4 offers the fastest market execution speed of any platform, minimizing losses induced by slippage. MT5 goes a step further by incorporating copy trading and expert advisors.
TradersHive Account Types Available
When we consider that TradersHive is an illegal unregulated operation and that their trading platform is completely useless, what does it matter what sorts of trading accounts they used to offer? The selection reflects the scammy nature of their operation, though. Referral bonuses are up for grabs if you get one of your friends to deposit their money to the scammers as well.
Bronze, Silver, Gold, and Premium packages were advertised on their website. The only difference in trading conditions was the accumulated deposit amount, nothing else. 
Bronze Package begins with deposits of $500, which is already quite high compared to what would be sufficient for a regulated broker. There are many brokers that accept as little as $100 of initial deposit. The premium package requires a deposit of $5.500, which is quite steep.
Deposit and Withdrawal Process
Many dependable brokers accept different deposit methods, such as Bank Cards, Bank Wire Transfers, and e-wallet payments. These are tried, tested, and proven reliable methods of transferring currency. Scam sites like TradersHive will only accept cryptocurrency payments because of the inherent untraceability these cryptocurrencies provide.
Scammers also use underhanded strategies to prevent their victims from withdrawing their funds as well. A deposit bonus, or so-called "non-deposited funds" is a common method of preventing withdrawals. Traders will see their withdrawal request denied if they do not meet the trading volume quota, which is usually set as high as 25x the initial deposit amount.
How Was The Fraud Perpetrated?
While their website was up and running TradersHive posed as a reliable cryptocurrency mining and trading company that had expanded to include broker services. The scam group behind the website has purposefully omitted any information about where the company is based, and how to contact it.
The frauds would ask the client to accept the terms and conditions that are anything but fair, with many contradictory rules. This gave the swindlers ample excuse to deny any withdrawal requests. Because the deposits can only be made in crypto, it would be nearly impossible to recover any money after it was deposited.
TradersHive
Summary
The website that hosted the TradersHive scam is not operational anymore. While the site was functional, it didn't contain any of the information a prospective trader would deem crucial when selecting their broker. After checking regulator registries, we can say for certain that TradersHive is an unregistered and unregulated entity.
The scammers fabricated an impressive portfolio for a multifaceted company that deals with cryptocurrency. Exciting promises of guaranteed success would urge the victim to deposit funds quickly. Only after the money was deposited would the truth become obvious – there is no trading platform, and deposits are quite difficult to achieve.
FAQs About
TradersHive
Broker
Is TradersHive Regulated?
No. TradersHive is an unregulated entity that lies to its customers about having a CySEC license.
Is TradersHive a Trustworthy Broker?
No, TradersHive is a dangerous unlawful entity that is not to be trusted!
What Funding Methods Does TradersHive Accept?
TradersHive accepts only cryptocurrency transfer, a method that is notoriously difficult to charge back.