November 17, 2022
Reading Time:
3
min
TradesUniversal Review: Avoid TradesUniversal at Any Cost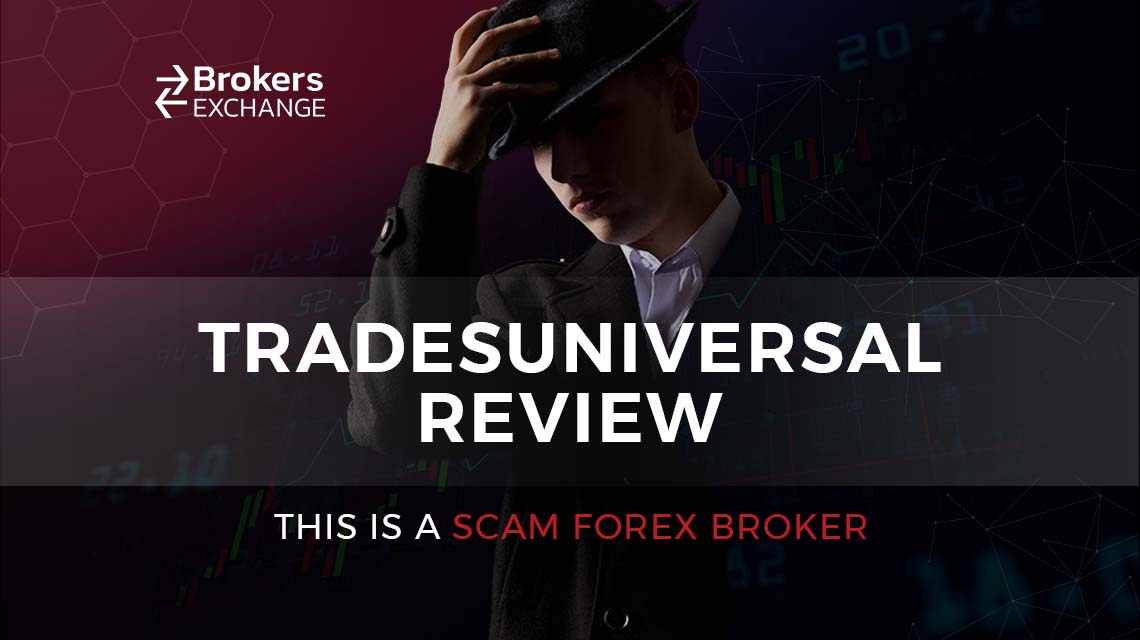 TradesUniversal shows very little information about the broker itself and the owning company. The shallow information provided shows the address is Marshall Islands. 
This is a huge warning for potential investors, right off the bat. 
Marshall Islands is some sort of a scammer's haven when it comes to online financial services. This is because the only regulator there is GLOFSA, a Tier 3 zone regulator. 
Therefore, some of the rules implemented aren't as strict compared to top regulators like FCA and similar ones. 
Dealing with illegal brokers, like the ones we'll name below, exposes you to the same risks Trademezone, LitsFXTrades21, and Win-Traders.
| | |
| --- | --- |
| Company | Universal Scale Investment Ltd |
| Website | TradesUniversal.Com |
| Address | Marshall Islands  |
| Email | [email protected] |
| Phone | UK phone number: +44 7445145115ES phone number: +34 919 014403CL phone number: +51 17097386MX phone number: +52 2229126876PU phone number: +56 422565629 |
| Minimum Deposit | $250 |
| Leverage | 1:200 |
| Bonuses | N/A |
| Regulation | Not regulated |
| Warning | N/A |
TradesUniversal Regulation and Financial Security
Offshore brokerage companies have no intention of keeping their clients' funds safe. Their only true goal is to defraud their investors. 
Since they are unregulated, it means that they operate without meeting the regulators' rules. 
These rules and conditions are very strict, so not many brokers manage to meet them. 
However, those rules exist for the purpose of ensuring the safety of the invested money.
If a broker is unlicensed and unregulated, they cannot provide their clients the services they promise. 
But they do promise plenty of features, bonuses, services, and profit, in order to attract unsuspecting investors. Offshore companies keep their anonymity when they aren't under the scope of jurisdictional authorities. In Marshalls, there aren't any authorities that manage the FX market.  
Trading Software Used at TradesUniversal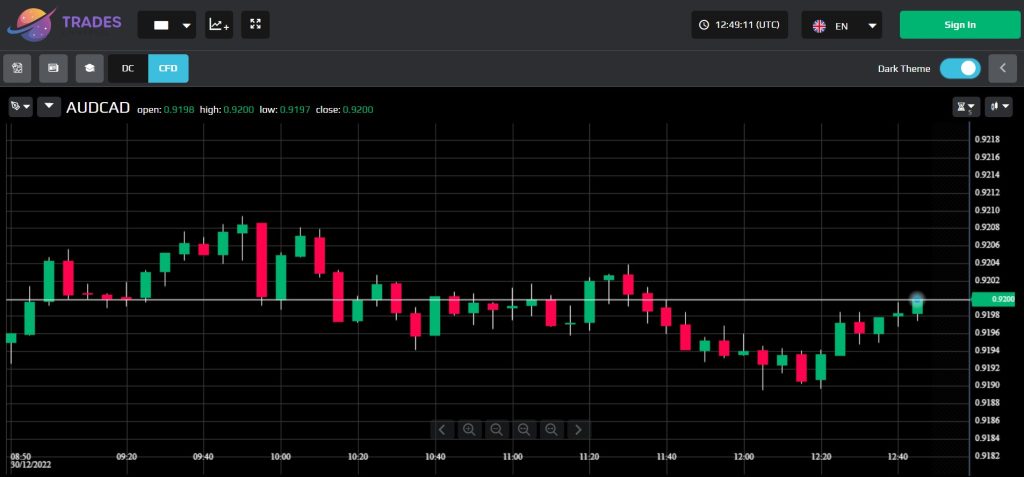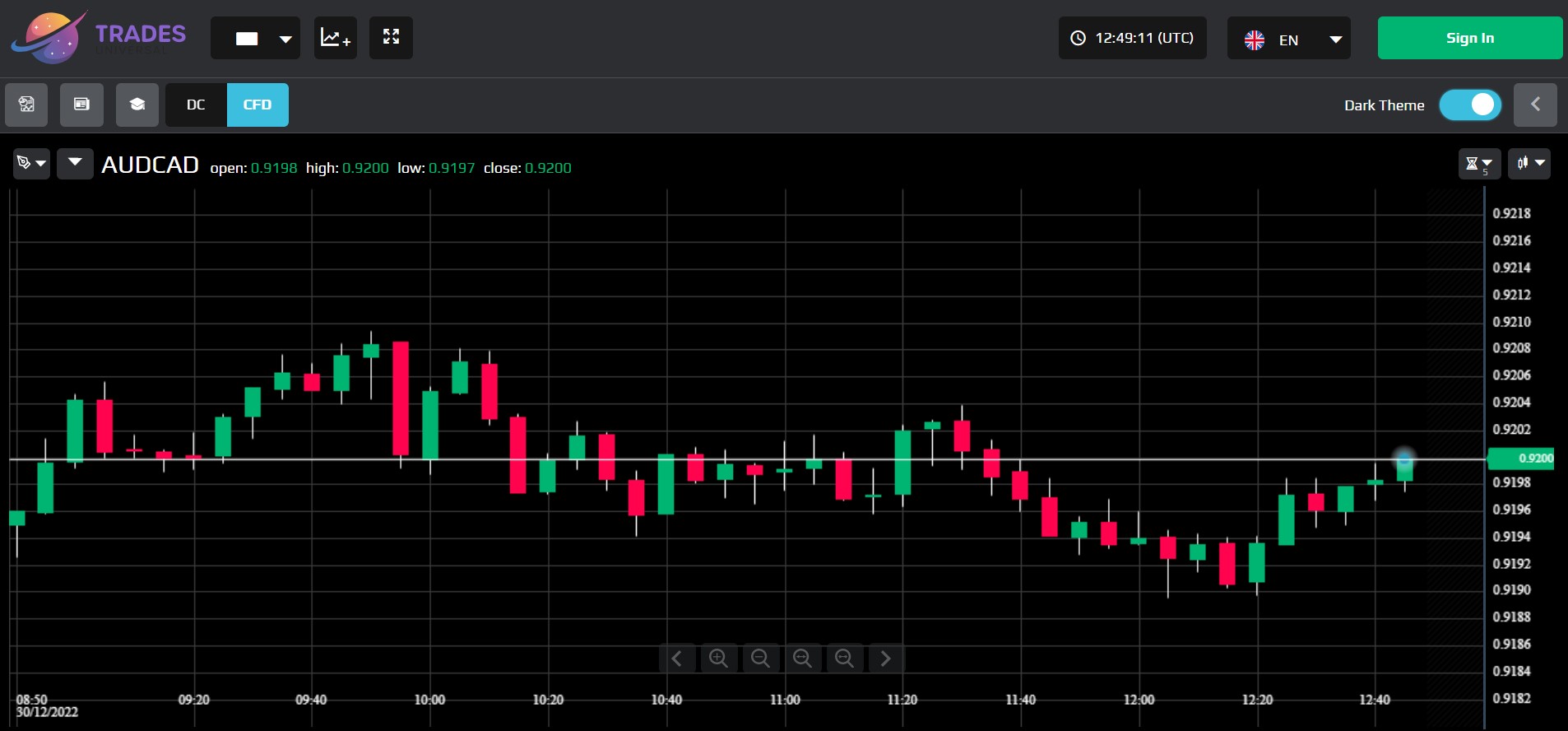 The trading software that TradesUniversal offers the users is far from something a trading platform should represent. It has a basic look at working software and some trading features. 
If you were to try and use them, though, almost nothing works. The software looks trivially useless since most of the options are unresponsive. Some charts are moving for the sake of creating an illusion of trading. 
This is a common characteristic among poser brokers who manipulatively use the trading platform for the sake of a fictional trading process. 
While the investor thinks they're growing their funds and making a profit, they are putting money in the scammer's pocket. 
Depositing and Withdrawing at TradesUniverse
While the website doesn't clearly state the minimum deposit amount when a user tries to make an account they will be informed that the initial deposit amount has to be $250. 
If it's true what the site says about ways to deposit, at least one good thing would be that credit/debit cards are allowed. In case of a scam and if a client decided to ask for reimbursement, they would be able to do it within 540 days.
Most scammers actually only allow deposits to be made in crypto because then they have no fear victims could get their money back. Depositing in crypto is irreversible. 
How Does Fraud Implement?
Sophisticated scams function on some similar basic principles most of the time. The trick consists of finding an interested investor and persuading them to make an initial deposit. 
Before they even start suspecting anything, they were already robbed. If they make any more investments, they all come as a bonus profit to the scammer. 
Victims may become aware of the situation but it's usually when it is already too late. The scammer just goes off the grid with their victim's money to never return it and is rarely caught and sanctioned. 
TradesUniversal Summary
As it was mentioned before, TradesUniversal is not to be trusted. This unlicensed and unregulated newly registered scam broker is up to no good when it comes to online financial services. 
Your funds and any investment will be stolen and you can only lose if you deal with this fake brokerage firm. 
Be cautious when choosing your broker and always make sure you have gathered as much information as possible on every single broker that captures your attention. 
There is no shame in being scammed through, so if it has ever happened to you, feel free to share your thoughts and experience with a broader audience. You never know who that info might help next and potentially save them from becoming the next victim of scams. 
FAQs About TradesUniversal Broker
How Can I Open a Live Trading Account?

Opening a live trading account is done by registering and making an initial deposit.
Which one is Better? MT4 or MT5 Platform?

MT5 trading platform is richer in features, faster, and more efficient than MT4.
Does TradesUniversal Charge Any Deposit or Withdrawal Fees?

This broker doesn't explicitly declare if there are any fees, bonuses, or taxes imposed.