November 20, 2023
Reading Time:
4
min
Trading With Rayner Review: Why Are AI Tools Better Than Education?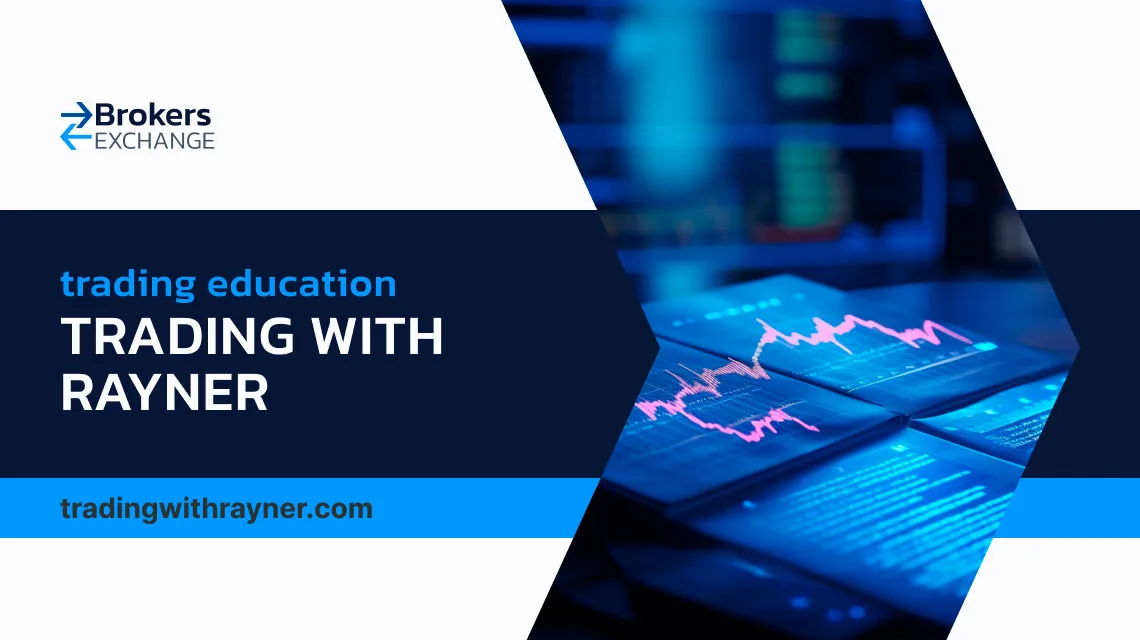 Even though Trading With Rayner is quite anonymous as the company, the ownership is pretty transparent. As a retail trader, Rayner Teo built its reputation through hard work and millions of views on YouTube.
But to see if there are some discrepancies between his offer on the website and what he promotes on social networks, you'll have to read this Trading With Rayner review carefully.
| | |
| --- | --- |
| Company type | Trading education company |
| Legal name | N/A |
| Regulation | Not expected |
| Registered in | Singapore |
| Established | 2013 |
| Website | https://www.tradingwithrayner.com/ |
| Financial Authorities Warnings | No official warning |
| Contacts | Web contact form |
| If a withdrawal is possible | N/A |
| Fees | $2.499-$3.999 per month |
| If Active on Social Media: | Yes – YouTube, Twitter, Telegram, Facebook |
| Investor Protection: | None |
| Activity areas | India, Malaysia, United States, Singapore, Nigeria |
| Main threats | Some traders say it's a scam; a lack of legal information; |
| Main perks | Improving stock trading results |
Legal Information and Transparency
Generally speaking, if you take a look at the TradingWithRayner website, you won't find any legal data. They don't reveal any headquarters of the company or Terms and Conditions. Which is a huge disappointment for a trader with so many followers.
The only thing known is that Rayner Teo is from Singapore. Consequently, the whole business might be registered there. In any case, regardless of the country, they don't need any specific regulation. Thus, it's better to get an education from a Tier 1 licensed firm than from an individual.
Products That tradingwithrayner.com Offers?
One of the first things you see on the company's website is the advertisement for three free books. Of course, to get it for free, you have to leave your e-mail address. Anyway, the options are: 
Candlesticks patterns

Price action by Rayner Teo

Systems Trading
But once you see this free material, expect to get bombarded with e-mails about paid offers. That's exactly how these firms are getting more and more clients.
What Are the Reviews Of This Course?
On the positive side, the price action trading institute with Rayner Teo has quite positive comments. In fact, 82% of traders, out of 4748 on Trustpilot, shared a positive experience with these courses. Even the Rayner Teo Reddit comments are quite surprising.
Therefore, it might be worth trying out. But still, education doesn't mean you will be a profitable trader. If you don't know how to implement what you learned, you will end up in a loss. To make sure you end up in profits and keep your funds safe, read our CM Academy review as well.
Pricing Plans And What's Included
Important to realize is that the company has quite a strange and confusing web design. If he is making so much money, shouldn't he invest more in his marketing and design? Anyway, it seems that the Trading With Rayner course includes highly valued deals for way lower prices.
For instance, you can choose between the UST Complete and the UST Advanced program. Both of these include a few of the same things, such as:
The Ultimate Systems Trader ($5000 Value)

The UST proprietary scanner ($2000 Value)

The UST performance tracker ($2000 Value)

Unlimited live coaching sessions ($2400 Value)

24-months email coaching support ($4800 Value)

24-month access to the portfolio tracker (4800 Value)

The private UST community ($2000 Value)
The only difference is that the complete course includes 1-on-1 follow-up emails and recordings of the sessions. While the complete course costs $3.999, the advanced one will cost you $2.499. But in reality, none of these seem to be worth the money. If you are still exploring your options, make sure you check out our Sonarlab review as well.
Is The Support Available And What Are The Contact Options?
Important to realize is that this firm offers only one way of contacting them. It's through the web contact form. Which is not the most convenient way, considering that it can take forever for them to respond.
However, somewhere hidden in the policies, you can find their e-mail as well. But still, they don't offer any quick response options like phone or live chat. Instead, you'll be a member of a Telegram group this company created. Yet, you should keep in mind that this group includes mostly other anonymous and random strangers who enrolled in this course.
Activity on Social Media
One of the leading sources of new clients is very often YouTube. They have almost 2 million subscribers on this platform alone. On the other hand, on Facebook and Twitter, they have far less than that. In any case, the company is building credibility slowly but surely.
Yet, if you realize you will be spending years learning how to trade, you might wonder if it's worth it. That's why our readers very often switch to AI tools like AI Analysis Tool that can quickly replace all these years of learning.
In most cases, traders feel shocked once they see the benefits of AI. But when you see historical data, live market data, and trading patterns analyzed in seconds, you realize it's working. It's just on your call if you will implement that analysis or not. But those who use it end up profitable. Meanwhile, the others keep learning about trading and still question themselves if they will be profitable.
How Can I Make Money While Trading Online?
If you are looking for ways to learn to trade professionally, that's great. But you can see many youngsters nowadays using artificial intelligence and making tons of money. Whether it's AI Analysis Tool or any other AI trading bot. Thus, once you start taking advantage of technology, the whole perception of trading changes.
On the positive side, our specialists can present you with the benefits of AI Analysis Tool and how it can change your results. Primarily, it's not a tool that will have control over your funds. No. you are the one who makes decisions. Thus, this tool helps you make educated decisions like a pro trader. If you want to find out more, feel free to contact our team.
FAQ Section
Is Rayner Teo a Real Trader?
Yes, indeed. Rayner Teo provides live trading sessions on his YouTube channel and that's what attracts traders to learn from him.
Can I Learn to Trade With Trading With Rayner course?
Definitely, yes. In fact, any trading education course can teach you something. It's just a question of how much it can help you grow as a trader.
How Much Does Trading With Rayner Cost?
The courses with Rayner Trading will get out of you between $49 and $99.