March 31, 2023
Reading Time:
4
min
UniGlobal Assets Review: The Reality Behind This Scam Broker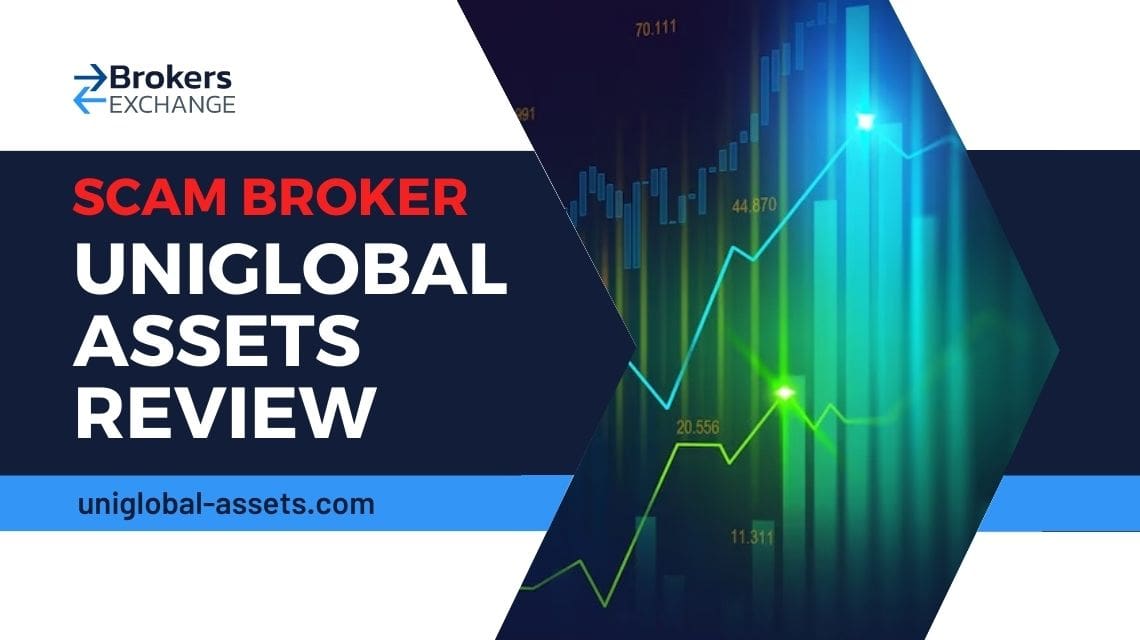 UniGlobal Assets Review, There is a problem checking UniGlobal Assets firsthand. Their website is currently offline, and getting a complete detailed picture from the scammers themselves is a bit difficult. No information was given on the background of this company even when its website was functioning.
Helpfully, we did manage to find out from which countries the websites were visited the most. The majority of users of this company were from Switzerland, Germany, and Bulgaria. For our UniGlobal Assets Review, this was a good starting point. Stick around as we show you how to check whether your broker of choice is regulated!
Also, we recommend you not to invest in the fraudulent brokers FTMO, BitmartExpo, and XBTFX.
| | |
| --- | --- |
| Company | UniGlobal Assets |
| Website | uniglobal-assets.com |
| Address | N/A |
| Email | N/A |
| Phone | N/A |
| Minimum Deposit | 5,000€ |
| Leverage | 1:400 |
| Bonuses | Available |
| Regulation | Unregulated |
| Warning | N/A |
Regulation and Security of Funds
Companies that wish to offer broker services must obey certain regulatory standards that ensure the financial safety of all parties involved. Germany and Bulgaria are EU member states and have some very strict regulatory agencies, to say the least. 
Switzerland on the other hand is a banking country, and its financial regulator FINMA has a reputation as one of the strictest in the world.
To become a broker in Switzerland, a company must provide:
At least 1,500,000CHF of starting capital

Limited leverage of 1:30 for trading accounts

Client funds must be in segregated bank accounts in a Swiss bank
In the EU, there are additional safety nets in place, such as negative balance protection and a compensation scheme. Bonuses are banned in the EU as well, and additional MiFID regulation applies.
The leverage on UniGlobal Assets is too high for either of these jurisdictions and goes as high as 1:400. The addition of bonuses is further proof that UniGlobal Assets do not meet the requirements to provide broker services in these countries.
To be on the safe side, we have checked the databases of Swiss FINMA, German BaFIN as well as FSC from Bulgaria. Neither of these has issued any trading license to a company named UniGlobal Assets. 
This means that UniGlobal Assets is a fraudulent entity that is offering its services with no legal authorization!
Supported Trading Platform
We can see a few trading platforms available with UniGlobal Assets. The website mentioned Metatrader4 and Web Trader, as well as supporting mobile trading. 
MT4 is one of the best trading programs out there, and many regulated brokers use it for its speed and flexibility. While you could in fact download MT4 via UniGlobal Assets, it is a non-functioning demo version of the program that does not allow any trade.
This leaves the victims of the scam with only Web Trader to use. With regulated and high-quality brokers Web Trader is considered limited and obsolete, so they only use it as a backup. Web Trader is the most effective tool in the swindler's arsenal exactly for these shortcomings. Scammers will edit the chart data in order to fool their customers into depositing more cash.
Account Types Available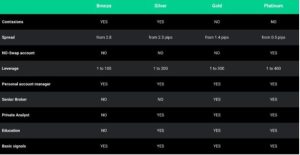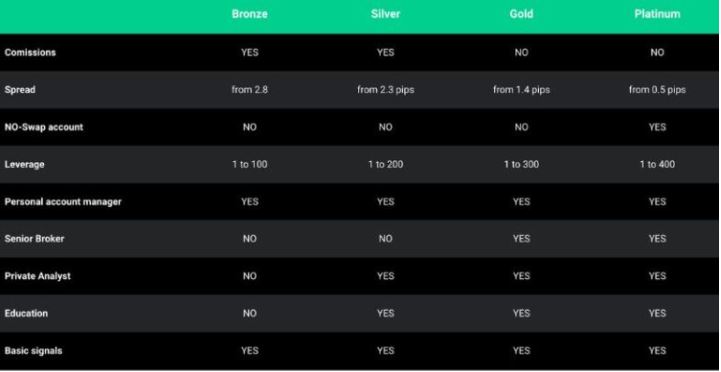 Scam websites like UniGlobal Assets usually offer a couple of trading accounts. These seemingly offer somewhat different trading conditions and benefits, like larger leverage or smaller spread. If you look a bit closer you will see that the only thing that is different is the amount of deposit that is needed.
The names of these accounts are Bronze, Silver, Gold and Platinum. The cheapest one requires a deposit of 5,000€, while for the most expensive one, Platinum, you'd have to cough up 100,000€. There are no demo accounts on this company, and the Islamic swap-free option is reserved for the most expensive account only.
Deposit and Withdrawal Options 
Even when their website was online broker didn't offer any information about how to deposit or withdraw funds. For many retailers who work with forex, a good flow of cash is a necessity. Regulated brokers offer various channels such as Bank Card transfers or Bank Wire payments.
Scam sites like the one used by the broker usually don't offer such flexibility. Many scammers only accept cryptocurrency payments, and these are notorious for being untraceable. Scam brokers usually give out generous bonuses, but deny withdrawals if a certain minimum trading volume has been achieved. This soft-locks the scam victims out of withdrawing their funds.
How Does the Fraud Implement?
Fraud brokers like UniGlobal Assets prey on rookies, which still do not have enough experience in choosing a broker. With many scam sites, important information about company legality and regulation is hidden on purpose. Scammers usually show very favorable market conditions on their websites. Some of them also have claims of guaranteed incomes and hefty trading bonuses. 
UniGlobal Assets Summary
This broker is a currently nonfunctional scam website that was used to defraud forex traders. This entity claimed to be authorized to provide broker services in Switzerland, Germany and Bulgaria. This is far removed from reality, as we found that UniGlobal Assets has no licenses to conduct their business.
Shady antics extend to the website layout, where much of the information about the company or trading conditions is hidden. Scammers use untrackable means of transferring currency to hide their tracks. We advise our readers to stay away from this fraud website!
FAQs About UniGlobal Assets Broker
Is UniGlobal Assets Regulated Broker?
No, UniGlobal Assets is a dangerous unregulated entity
What Is the Minimum Deposit at UniGlobal Assets?
Minimum deposit with UniGlobal Assets is 5,000€
What Account Types are Available at UniGlobal Assets?
Bronze, Silver, Gold and Platinum accounts are available. Demo account is not available.