April 06, 2023
Reading Time:
5
min
70Trades Review: Stay Away From 70trades.Com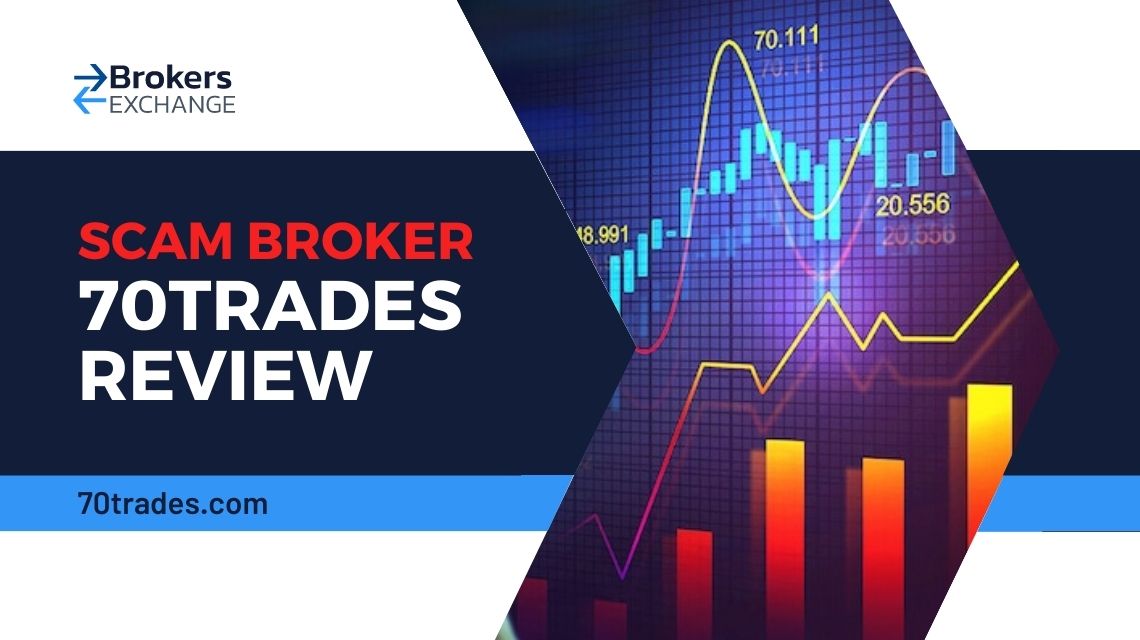 70Trades is definitely a curious broker. Owning company, Securcap Securities Limited is a Seychelles-based financial products dealer. They have been licensed and their legitimacy is verified by the Seychelles Financial Services Authority (FSA). 
However, several things are quite off about their line of work and our 70Trades review will examine them in detail. 
It's very well known that an offshore license could never match an FCA, ASIC, IIROC, or CySEC one. This brings certain doubt to traders looking for a broker to invest with. The criteria and standards protecting their funds aren't so reliable and safe. 
70Trades also use a platform that doesn't compare to the excellent performance of industry-leading software. Besides that, customer complaints online have warned us this broker isn't the most desirable place to invest.
What is more, we strongly advise you not to invest in Liquidspro, Tradiso, and FTSFX fraudulent brokers.
Company

Securcap Securities Limited

Website
70trades.com
Address

Office 4, Suite C2, Orion Mall, Palm Street Avenue, Victoria, Mahé, Seychelles

Email
[email protected]
Phone

+6531592317

+447418375067 (WhatsApp)

Minimum Deposit

$200

Leverage

1:200

Bonuses

N/A

Regulation

FSA (Seychelles)

Warning

N/A
How Are You Safe at 70Trades? Regulation and Security
70Trades is a brokerage brand from Seychelles with a jurisdictional license to perform bank transfers and securities trading. The regulation by FSA confirms their credibility only to a certain extent, though. Our 70Trades review goes into detail about why offshore licenses aren't safe, so read on. 
If we were to compare the application for an FCA (UK) brokerage license with FSA, we'd immediately find several concerning things. In the UK, where the regulatory standards are among the highest in the world, brokers have to invest 730 000 EUR to even apply for a certificate. In FSA, you need a total of 2 000 USD. And that is just the beginning.
When you realize how easy it is to register a firm here and obtain a license, it's no wonder why so many unscrupulous brokers go for it. 70Trades turns out to be one of them if judging by the general user experience on trustpilot.com. 
UK and European brokers all have to provide segregated bank accounts to keep their customers' funds safe. Furthermore, there is a maximum leverage ratio of 1:30, while FSA allows 70Trades to keep it as high as 1:200! Very unsafe and risky, these trades could quickly push customers into loss and even debt without negative balance protection.
Comparing these conditions with the standards in the EU, UK, and AU, 70Trades doesn't make for a safe services provider.  
An Overview of Trading Software
Registering an account with 70Trades took just a little over a minute. However, accessing the full specter of features does require completing the verification process. 
This means uploading a photo of your ID or other verification documents (passport, driver's license). We were still able to access the trading platform, which we were not at all impressed with.
The trading terminal at 70Trades is commonly referred to as WEB XCITE APP. It is only available in the form of a web terminal and mobile app. The several Apple store users that have rated it apparently were as unimpressed as we were. 
The basic functions of customizing and designing the layout to your preferences are there, along with some other features. However, let go of the dream of algo trading or performing complex technical analysis. 
70Trades Account Types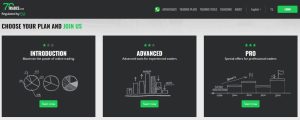 70Trades advertises its accounts as a unique chance for traders to discover a range of benefits. With the options that 70Trades offers, you should be able to start off your trading journey with an introductory lesson with an expert. 
1 on 1 trading sessions, handbooks, and tutorials are supposedly also included. Every account type called a trading plan requires a different amount of beginning investment. Take a look: 
Entry level – $200

Advanced – $1,000

Pro – $4,000+
A pro-level account is said to provide the highest leverage of 1:200, advanced trading tools, daily updates, 24/5 and other benefits. We highly doubt it's worth $4 000. Regulated brokers have these options as essentials and they often require your initial deposit to be just $10 for a micro account.
Funding Procedure at
70Trades

Not much information was available for us concerning the funding procedure at 70Trades since we couldn't pass the whole verification process. There's a section on the site, though, that explains what payment methods are available. These are:
Direct Debit/Credit cards

Skrill/Moneybookers

Neteller

Webmoney

Wire transfers
Whatever your preference, we still implore you to deposit only through credit cards that allow for a chargeback. 70Trades uses a suspicious third-party payment site to process the payments, which is another form of risk for your funds. 
A part of the T&C documents explains that the broker doesn't charge the withdrawal fees which are processed within 2 to 6 business days. However, they claim to reserve the right to make changes to the software, site, costs, fees, charges, commissions, and Trading Conditions at any time.
How is the Scam Carried Out?
To a certain point, 70Trades isn't exactly like any scammer on the market. This is understandable considering the vastness of the Forex world. However, that doesn't make them any better, just more clever and harder to see through. 
Keep one thing in mind: their offshore license is so loose, they had to invest less than a bare minimum to obtain it. Besides, the gentle laws and regulations may not prosecute them upon attempting an illegal action.
In that sense, we'd like to warn you about their site which doesn't seem as informative as those of heavily regulated brokers that have nothing to hide. 
And while 70Trades only claim not to charge any fees, they stick to their right to alter these and all other trading conditions at any given time. This can include sudden withdrawal and deposit fees, extreme jumps in trading costs, and trading volume requirements.
70Trades
Summary
70Trades and its parent company are under the oversight of the Seychelles regulator – FSA. The jurisdictional financial authority of the island is offshore and very relaxed compared to the leading EEA, UK, USD, and AU regulatory bodies. 
Paired with countless negative reviews online and frustrated customers, we don't see 70Trades as a valid broker choice. This itself is a reason for concern.  
We highly advise you for cautious when deciding upon a broker-dealer to represent you on the Forex market. Due to its high volatility, it's already risky enough, you don't need the additional risk that a bad broker choice brings.  
FAQs About
70Trades
Broker
Is my Money Safe with 70Trades?
Not entirely. The loose regulatory standards don't guarantee the same safety as strict regulatory bodies do. 70Trades is also very badly rated online, so be very cautious.
Does 70Trades Offer a Demo Account?
No, there are only several types of live trading accounts without a trial account type available.
What Is The Minimum Deposit at 70Trades?
The joining amount you have to deposit is $200, which isn't overly high. More popular brokers ask for a lot less to allow you to become their customer, though.