March 27, 2023
Reading Time:
4
min
CertaInvest Review: Find Out Why Certainvest.Io Is a Scam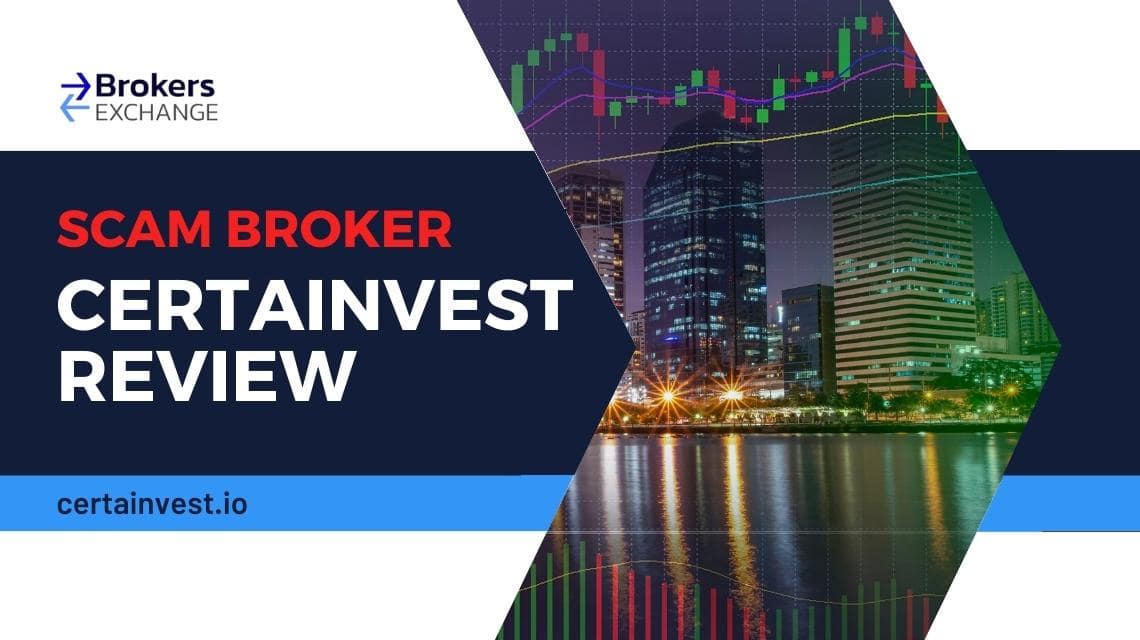 Raconteur Consulting LLC is a must-avoid, fraudulent company from SVG with no regulation or license whatsoever. As the owning firm of CentraInvest, they attempt to convince customers their business is ethical and highly reliable. 
Coming from a defrauding expert, these statements are rather funny. The only thing CentraInvest managed to convince us of is their illegal status and lying tendencies.
If you want to discover what hides behind the scammer's cheap offer and misleading website, keep reading this CentraInvest review. 
As well, stay away from the trading scams Roisea, PredCoin, and Grow Pro Markets! Furthermore, before investing, always investigate the history of internet trading firms!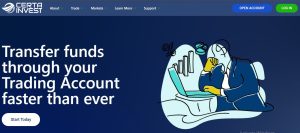 | | |
| --- | --- |
| Company | Raconteur Consulting LLC |
| Website | Certainvest.Io |
| Address | SVG |
| Email | [email protected] |
| Phone | N/A |
| Minimum Deposit | $250 |
| Leverage | 1:600 |
| Bonuses | N/A |
| Regulation | Unregulated |
| Warning | N/A |
CertaInvest Funds Safety and Regulation
Encountering an SVG broker requires infallible caution. Let us help you comprehend the circumstances surrounding this fact. Saint Vincent and the Grenadines is a small island country in the Caribbean Sea. 
SVGFSA is the financial authority in the area that unfortunately doesn't regulate or supervise brokerage companies. So when the broker's location appears to be this offshore zone, you can immediately know something is fishy about them. 
Strictly regulated countries like the UK, US, AU, and EU require the company to show stability, transparency, and installment of the highest security standards. Leverage limitations, negative balance protection, segregated bank accounts, compensation plan, and transparency all fall under those criteria. 
To make sure we're not dealing with a legitimate business here, we've decided to go through some of the databases that most influential regulators keep. Our search results show that none of the licensing organizations has given CentraInvest a permit to offer online financial services and perform monetary transactions. The registers we looked through were: FCA, ASIC, CySEC, NFA, IIROC, FINRA, BaFin, CONSOB, and CNMV. 
The results of our research undoubtedly prove CentraInvest to be an illicit brokerage agency with the sole purpose of acquiring profit by defrauding unsuspecting clients. 
Trading Software Overview
Unquestionably, CentraInvest trading software barely differs from the simplified web-based scam platforms that most fraudsters out there offer. Although the distribution seemingly includes some of the customization features and a number of indicators, they're hardly useful. 
Obviously, you can't place any trades since that requires a live trading account and a Demo account isn't an option. The terminal is the next level of lazy coding. Whoever CentraInvest engaged to design this basic software solution, it just looks plain and useless. 
Beginner traders might be deceived for a while, but it doesn't take a rocket scientist to realize the fake responsiveness comes from the scammer controlling and manipulating the software.
CertaInvest Account Types
CentraInvest doesn't offer newcomers to choose between different account types. The website doesn't even bother to list the features the single available account type includes. Another aspect of trading that CentraInvest remains mysterious.
If this was a reputable broker, they would provide several sorts of accounts. Each type would have its own range of options and features available, including Demo versions. CentraInvest has none of that. As a matter of fact, the site doesn't even allow a trial account. Probably so the traders wouldn't immediately realize this firm is a con.  
CertaInvest Deposit and Withdrawal Process
Client area immediately reveals the single two methods of money transactions available at CentraInvest:
Credit and Debit cards (Visa, MasterCard)

Digital currencies (BTC, ETH, USDT, USDC)
Needless to mention yet again how risky it would be to leave your essentials on a suspicious site like CentraInvest. If you handed over your credit/debit card information to a cyber criminal it would be a matter of minutes before they empty it. 
Although the Deposits & Withdrawals page suggests wire transfers and E-wallets as available transfer services, they aren't really an option, as evident from the user panel. This goes against every and all regulatory standards. 
The unscrupulous services provider further says that deposits process instantly while withdrawals only take 24 hours and 3-5 business days for the funds to appear on your account. We have zero reasons to believe this to be true. 
How Did This Brokerage Carry Out the Scam?
Enthusiastic new investors constantly shuffle through the social network ads that promote fast money gain with minimal deposit. Behind the seemingly ultimate offer hides CentraInvest and its resolution to viciously manipulate traders and steal from them. 
As soon as they spark your interest and the contact is made, their malicious web of lies unfolds. Newbie traders aren't even aware of the moment they're dragged into the never-ending circle of deception and theft.
At some point in time, they may start suspecting their broker-dealer isn't exactly providing what they initially promised. That usually happens too late, and when the investor has already lost their life savings.
Top Forex Brokers
Forex is the most fluctuating and liquid market in the world of online trading. Strategies, trading platforms, and trading parameters all differ from one broker to another. It sometimes takes a considerable amount of time to try out various offers and choose the right one. 
We understand how much of a headache this sometimes causes. To help you find the best broker that meets your trading expectations, we've constructed a list of world-famous and most reliable brokerage enterprises. 
| | | | | |
| --- | --- | --- | --- | --- |
| Broker | Country | Rating | Min. Deposit | Website |
| FXTM Broker | Cyprus, UK, Mauritius | 4.5 | $10 | Forextime.Com |
| OctaFX Broker | Cyprus, SVG | 4.4 | $100 | OctaFSX.Com |
| FP Markets Broker | Australia, Cyprus | 4.7 | $100 | FpMarkets.Com |
| XM Broker | Cyprus, Belize, Australia | 4.7 | $5 | Xm.Com |
| HFM HF Markets Broker | Cyprus, UK, South Africa, UAE, Kenya | 4.3 | $5 | HFM.Com |
| FBS Broker | Cyprus, Belize, Marshall Islands | 4.85 | $100 | FBS.Com |
CertaInvest
Summary
The CentraInvest website is an accurate representation of the high probability of you losing all the funds you invest here. As our review proves, the agency is nothing more than a fraudulent project registered in a lawless, offshore zone. 
CentraInvest endeavors in suspicious transactions and merciless lying. From licenses, trading conditions, software, and safety, CentraInvest lies in just about every single aspect of their illegal business. 
If you still feel confused about anything considering this illicit firm, feel free to seek information and advice from us.
FAQs About
CertaInvest
Broker
Is My Money Safe With CertaInvest?
CentraInvest is a cybercriminal that robs their clients for the sake of their own benefit. No funds could be safe with this bogus broker.
What Is The Minimum Deposit for CertaInvest?
The minimum amount of cash you have to deposit in order to become a CentraInvest client is $250.
Does CertaInvest Offer a Demo Account?
Only a single type of live trading account is available. No trial version of it can be opened with CentraInvest.