January 26, 2023
Reading Time:
4
min
Fxtrade Platform Review: Avoid This Broker at Any Cost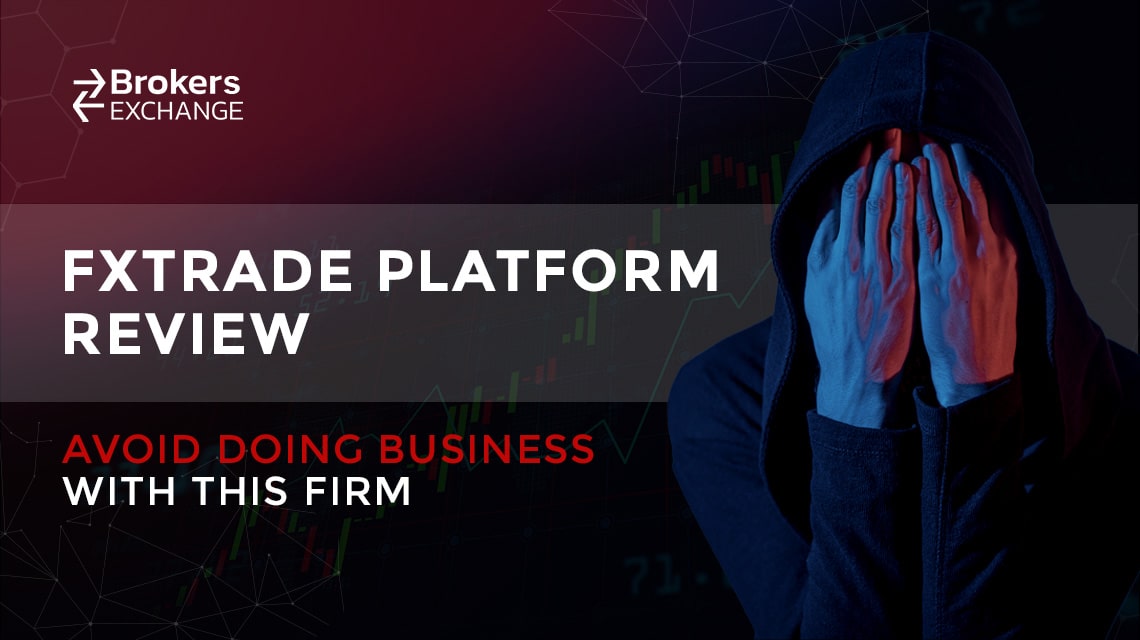 At first glance, the website looks professional. It has a nice design and it seems that nothing can go wrong with this broker. But after a little research, we found that things are not so clean when it comes to the Fxtrade Platform. 
Its offer includes trading of currency pairs, stocks, indices, cryptocurrencies, and commodities with leverage of 888:1 which is simply absurd. We then found out that the company is not regulated, even though it claims to be. 
The minimum deposit with this financial swindler is $2000, which is too much. We will write more about all these details later. What we have to tell you is that we do not recommend the Fxtrade Platform, because it is a scam broker. If you want details, read the following lines of our Fxtrade Platform review.
Working with unauthorized brokers, such as those described in the following section, has the same risks as TradeFCA, BB360, and ENS Invest.
| | |
| --- | --- |
| Company | Fxtrade Platform |
| Website | FXTradePlatforms.Online |
| Address | Park Avenue 10065 New York City. Midtown Manhattan |
| Email | N/A |
| Phone | N/A |
| Minimum Deposit | 2000$ |
| Leverage | 888:1 |
| Bonuses | Yes |
| Regulation | Unregulated |
| Warning | Financial Commission |
Fxtrade Platform Regulation and Fund Safety
As we have already emphasized, Fxtrade Platform is not a regulated broker. Now we will explain how we got there. The company's website lists New York as its headquarters, and also says it is regulated by the U.S. 
Commodity Futures Trading Commission (CFTC), the Malta Financial Services Authority (MFSA), and the British Virgin Islands Financial Services Commission (FSC). 
Of course, we checked all the registers of the mentioned regulatory bodies, and we did not find a company under this name in any of them. 
This means that Fxtrade Platform is lying about its regulation, and such things are no joke. Scammers simply can't instill trust in anyone, they can only manipulate customers to get their money. 
Given that the Fxtrade Platform is not a regulated broker, your money, and your personal data may be at risk of misuse. This is also the reason why the Financial Commission added them to its warning list.
Overview of Trading Platform
Fxtrade Platform says that its users will have a unique trading experience through the trading platforms that this broker offers. These are the industry standards MetaTrader4 and MetaTrader5. 
And indeed, this is one of the favorite trading platforms among traders around the world. Both platforms have a bunch of additional tools for trading and planning, moreover, mastering them is almost intuitive. 
But, since it has already turned out that the broker is lying, it is not impossible that they are lying about their trading platforms too. Namely, it regularly happens that fraudulent brokers say that they offer a trading platform, but later it turns out that the platform they offer is not functional. 
Be that as it may, even if Fx Trade really does offer these amazing trading platforms, they won't mean anything to you if you're fixated on this broker, because his only goal is to steal from you. So it doesn't really matter which platform you trade on if you end up losing all your money.
Payment and Funding Method
Fxtrade accepts deposits and withdrawals exclusively through cryptocurrencies, namely Bitcoin, Ethereum, Litecoin, Ripple, etc. This method is used by a large number of fraudulent brokers because it is not possible to track such transactions easily. 
Because of this, users have no one to complain about if they fail to withdraw money. They will also not be able to reverse the transaction easily. The minimum deposit is $2000, which is a huge amount when we look at the regulated market. 
Regarding the fees, we did not find any information, but we expect that with fraudulent brokers, as usual, the fees are a surprise by which the client's request to withdraw money is rejected.
How Does Fraud Implement?
Fxtrade Platform doesn't stray from the well-established scheme utilized by other scam brokers of its kind. Their scam starts off with dazzling advertisements and promises of making its users rich easily and quickly. 
After the users leave their information to the broker one way or another, the financial swindler basically won't stop bothering them until they make a deposit. 
After a deposit is made, the scam broker did their job and can lay back and relax while their victims try to figure out how can they retrieve their money. 
Though investments can be retrieved, scam brokers will do anything to stop that from happening. This includes more lying, setting insane withdrawal conditions, offering enticing bonuses, etc. 
Since no regulatory body is overseeing them, the financial swindlers are free to offer anything that comes to their minds. 
After they have scammed enough people, or a warning is issued against them, illicit brokers usually disappear for a short time, only to pop up again under a different name sometime later.
Fxtrade Platform Summary
If you read this far, it should be clear as a day that Fxtrade Platform is another scam broker whose only goal is to extract money from its victims. There is not a single reason why we would recommend this bogus broker to anyone. 
They are unregulated, offer bad trading conditions, and accept only cryptocurrencies. Every single segment of their illicit operation is a textbook example of fraud. The best thing you could do is simply stay away from this and other similar illicit brokers.
FAQs About Fxtrade Platform Broker
Is the Fxtrade Platform a Good Broker for Beginners?

Fxtrade Platform is not a good broker neither for beginners nor for experienced traders, because it is not regulated and it enters the market illegally.
What Funding Methods Does the Fxtrade Platform Accept?

The only payment method that Fxtrade Platform accepts is in cryptocurrencies.
Does Fxtrade Platform Charge Any Deposit or Withdrawal Fees?

Fxtrade Platform does not provide any fee information on its website.