January 23, 2023
Reading Time:
4
min
Hlyton Review: Stay Away From HlytonInvestments.Com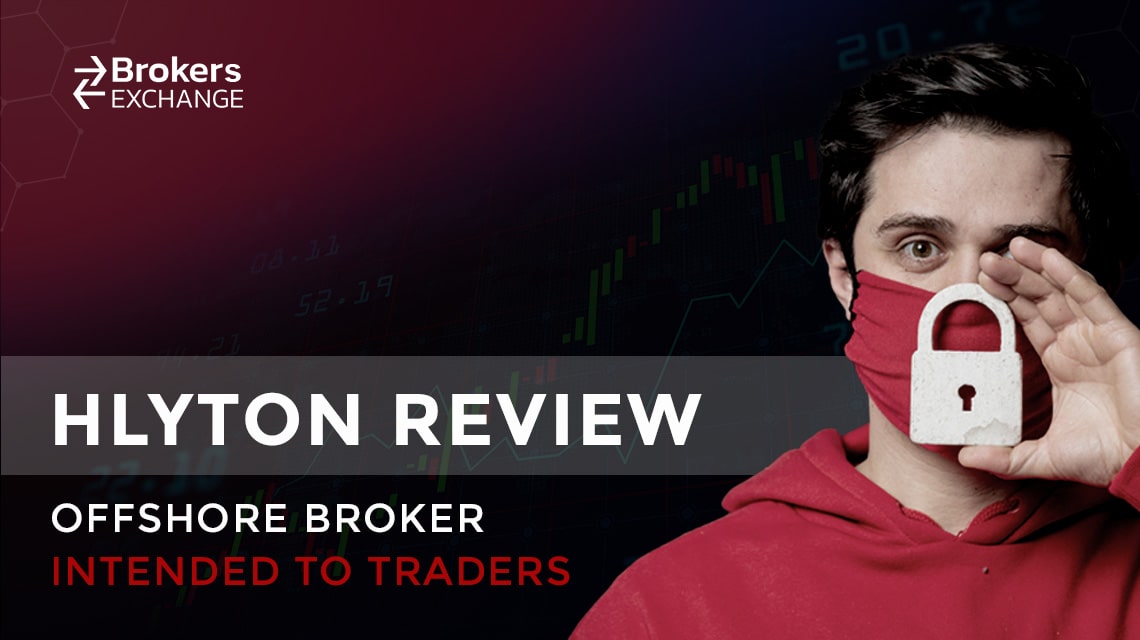 HlytonInvestment.com is a very disreputable website with half-baked information that was difficult to link meaningfully. Although the scam company tries to make a good impression with their fake offer, it was too obvious that it is just a scam. 
For one, Hlyton says it is licensed by several of the strongest regulatory bodies in the world, which is almost impossible to achieve. Also, this company offers a very poor trading platform to its users. 
As for trading, Hlyton offers forex, indices, shares, and cryptocurrencies, but the trading conditions are unfavorable for their clients. All in all, this shady brokerage has too many flaws and we cannot praise such a brokerage house, you can read the rest of our Hlyton review for more details.
In relation, you should avoid trading with controversial brokers such as TradeFCA, Virtus Capital, and Northern Bits.
| | |
| --- | --- |
| Company | Hlyton |
| Website | Hlytoninvestments.Com |
| Address | N/A |
| Email | [email protected] |
| Phone | N/A |
| Minimum Deposit | N/A |
| Leverage | 1:30 |
| Bonuses | Yes |
| Regulation | Unregulated |
| Warning | N/A |
How Are You Safe at Hlyton? Regulation and Security
Like most scam brokers, Hlyton gives false information about the company's regulations. The problem is that Hlyton claims to be regulated by several regulatory bodies, so at first glance, users may think it is a legitimate broker. 
In addition to everything we've said so far, Hlyton remains to be a completely anonymous website, because it is not stated anywhere where the headquarters of the company is located and who is behind the site. 
Only Capital Com is mentioned, but nowhere on the site is it emphasized that this company is behind the website. Hlyton claims to be regulated by the FCA, CySEC, ASIC, FSA, and NBRB. After checking the registries of the above regulatory bodies, we did not find any company named Hlyton. 
Since Capital.com is a well-respected brokerage that is regulated by ASIC, FCA, and CySEC so it is quite possible that the only reason Hlyton would mention it on their site is in a desperate attempt to appear more trustworthy. In reality, these two companies are not connected in any way whatsoever.
This means that the fraudulent broker has given false information and that you should not do any business with them. Without legal surveillance, users are at risk for their funds and personal information that can be misused by fraudsters.
Hlyton Overview of Trading Software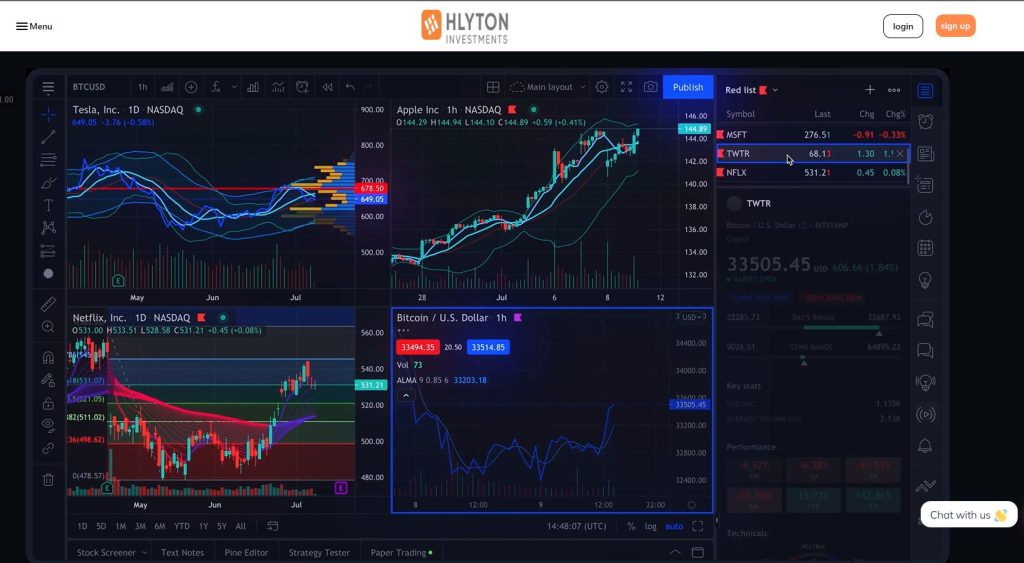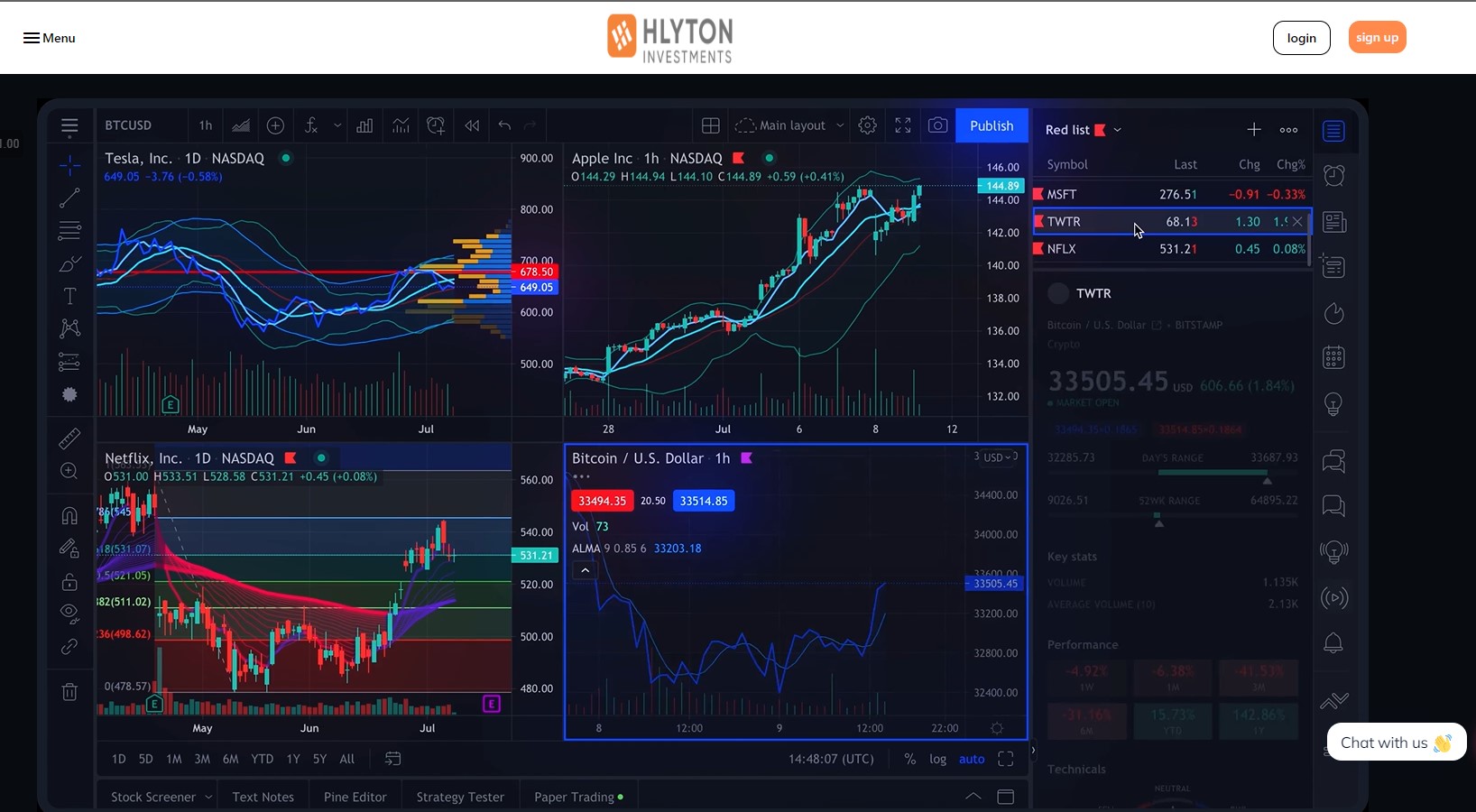 Hlyton claims to offer one of the most powerful trading platforms. It would be nice if it were true, but most scammers embellish their offers to make their scam work. 
Hlyton actually has trading software with very modest capabilities, which would not satisfy even beginner traders. 
Clients can follow the chart for the asset they have selected, but they cannot use the indicators, graphic tools, and other add-ons that the software should have. 
Be that as it may, Hlyton is certainly an unregulated broker, and regardless of the quality of the trading software, we would not recommend it again. But the fact that they lie about the quality of their trading platform is another red flag that this fraudster is waving.
Funding Procedure at Hlyton
Regarding the methods of depositing and withdrawing funds, Hlyton does not have any information about any segment of this issue related to users on the entire website. 
There is no information given anywhere about which deposit methods are required by Hlyton, what are the fees and what they are paid for, what is the minimum deposit or minimum withdrawal amount, as well as which withdrawal methods are approved by Hlyton. 
This is a very big minus. All brokers are required to share such information on the website. Obviously, this does not apply to fraudsters, because no regulatory body monitors them. 
The only advice we have for you is to never do business with brokers who hide information such as this because you don't know under what conditions you are entering into a relationship with the broker.
How is the Scam Carried Out?
Hlyton runs the scam like most scam brokers. The company tries to attract as many users as possible with the appearance of the site and its offer and referral program.
If they get clients, they require a deposit, probably in cryptocurrencies, because that type of transaction is very hard to track and recover. When they succeed in their deception, they will just leave you stranded and speechless. 
It's only a matter of time before the Hlyton broker collapses in on itself or simply disappears, so it's important to be warned before you fall victim to a scam.
Having said all of this, we should emphasize that scam brokers rarely get apprehended by the authorities, so they're never really gone for good.  Fraudsters like these usually take a small break when someone issues a warning against them or when they fill their pockets up before they reappear under a new name.
Hlyton Summary
After all the research we have done, we can safely say that Hlyton is a scam broker. Even though the company seems a bit clumsy when they exaggerate their regulation to such an extent, we can assure you that the damage done by financial swindlers like this is real.
Every part of this fraudster's operation is problematic by itself and points toward a scam. Besides, the website looks pretty bad, so we hope it didn't attract a lot of people. We are certainly here to warn you not to do business with this scam broker.
FAQs About HlytonBroker
Is my Money Safe with Hlyton?

Your money is not safe with Hlyton broker.
Does Hlyton Offer Demo Account?

Hlyton does not offer a demo account to its users.
What Is The Minimum Deposit at Hlyton?

Hlyton does not display minimum deposit information anywhere on its website.