November 16, 2023
Reading Time:
4
min
MotiveWave Review: Navigating Financial Markets With Motivewave.com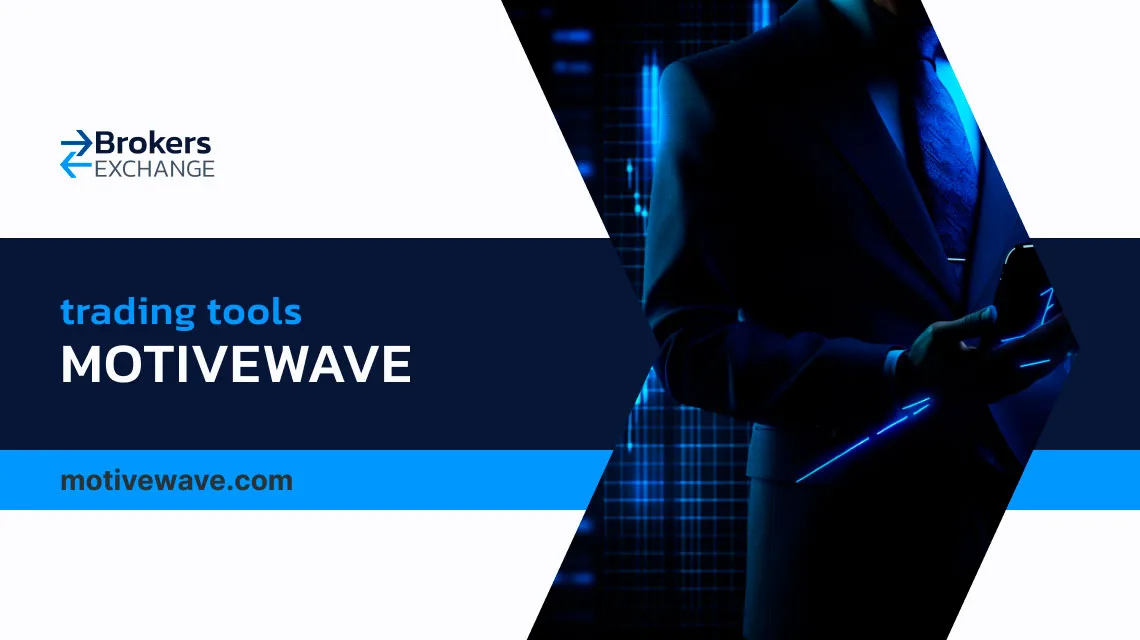 With our in-depth MotiveWave review, we go into the area of advanced trading technologies. MotiveWave stands out as a comprehensive tool developed for traders in a variety of financial markets for its extensive technical analysis features. 
From stocks and futures to options and currencies, this platform provides a complex set of charting tools, indicators, and customized methods, allowing traders to make data-driven decisions. Keep reading to learn more, and make sure to check out this BlackBoxStock evaluation as well before continuing your magnificent trading journey. 
About MotiveWave
MotiveWave is a desktop charting application that supports complex technical analysis. MotiveWave intends to be an independent market analysis console rather than just a charting tool. It provides a comprehensive set of technical analysis tools, such as numerous chart formats, indicators, and drawing tools, allowing users to do in-depth market analysis.
It caters to traders that utilize complicated technical analysis methods by providing extensive charting capabilities such as Elliott Wave analysis, Fibonacci tools, Gann tools, and more. MotiveWave has a solution for every budget and trading style, and it is available for both Microsoft Windows and Mac OS X. 
| | |
| --- | --- |
| Company Type | Trading Tools |
| Legal name | MotiveWave Software |
| Regulation | Not expected |
| Registered in | 101 – 1865 Dilworth Drive, Suite #651 Kelowna, BC V1Y 9T1 Canada |
| Established | 2009 |
| Website | www.motivewave.com |
| Financial Authorities Warnings | |
| Contacts | |
| Fees | |
| If Active on Social Media: | Yes |
| Investor Protection: | No |
| Activity areas | United States, India, Germany, Canada, United Kingdom |
| Main threats | Lots of bugs, feels outdated |
| Main perks | Variety of features |
MotiveWave Features
The charts on The MotiveWave charting platform are infinitely customizable, allowing you to alter the scaling, bar type, and whether each candle should be based on momentum, time, or range. You may even trade right from the charts with the Standard plan. They provide everything you might want in a stock trading platform.
MotiveWave software includes over 30 built-in trading techniques that can be deployed automatically. You may also create bespoke and manual strategies that respond to inputs such as a predefined entrance point using the platform. The company has an impressive data testing method.
To begin, you can undertake simple tasks such as strategy backtesting. MotiveWave's Elliott wave tools are maybe its most crucial selling point. When you use an Elliott wave plan, the software will automatically plot Elliott waves on your charts. Even TrendSpider, one of the most capable automated technical analysis tools on the market, cannot plot Elliott waves automatically. 
The MotiveWave brokers include several well-known brokers like AMP Global Clearing, Coinbase Pro, Interactive Brokers, OANDA, TD Ameritrade, and TradeStation. The full list of supported brokers can be found here. 
MotiveWave Pricing
There are various plans to choose from that are known for affordability. The Motive Wave price depends on the plan you decide to use. There is also a free version called Community but many features are not available with this plan. Other plans are:
Standard ($24/month)
Order Flow ($49/month)
PRO ($99/month)
Elliott Wave Lite ($89/month)
Ultimate ($159/month)
After purchasing the plan, you can download MotiveWave app and enjoy the perks and features this company offers. 
Traders Share Their Experiences
The reviews about MotiveWave on Trustpilot don't look as promising as we thought. There are 60 reviews in total, earning a 4.2 score. Most of the comments make 5-star reviews, however, almost 20% make 1-star and 2-star reviews. 
One trader stated that the Motivewave app seems to have been constructed 20 years ago. He felt like he had to take too many steps to get it to work. It also lacks advanced Elliott wave trading features for identifying trade setups.
Several other traders complained about bugs and slow customer service. The bugs in their software are causing the RAM usage to exceed 10gbs, a lot of data lag, and some indicators are not working properly.
Payment Methods and Refund Policy
The firm provides a 14-day free trial with full access to all features, giving you enough opportunity to review and test out the product in its completeness before purchasing. MotiveWave does not collect credit card information for the trial and will not charge you for any product after the trial period has ended.

If you believe you have an exceptional scenario that requires a refund, you can contact Sales with your request, and they will consider your case. If a refund is issued, a 5% administrative fee will be taken from the amount of the refund.
Can I Make Money While Trading Online?
Making money while trading online is possible, but it takes knowledge, strategy, and decision-making. Because financial markets are volatile, successful trading requires understanding market patterns, risk management, and continual data analysis to make decisions.
Our AI analysis bot provides a cutting-edge solution to help traders navigate this complex landscape. Traders may use a sophisticated application that leverages the power of artificial intelligence with a 14-day free trial. 
Based on a comprehensive examination of billions of data points, this bot delivers essential insights, recommending whether to purchase or sell. Take advantage of this opportunity to obtain a trading advantage by contacting us and witnessing firsthand the powerful capabilities of our AI analysis bot.
FAQ Section
Is MotiveWave a Broker?
No, MotiveWave is not a broker; it is a comprehensive trading platform that is primarily used for technical analysis and trading across a variety of financial markets, but it does not execute trades or hold accounts.
What is MotiveWave?
MotiveWave is professional-grade trading software for technical analysis, charting, and strategy building in a variety of financial markets, including stocks, futures, options, and currency.
What is Elliott Wave Analysis?
Elliott Wave Analysis is a technical analysis approach that seeks to forecast market trends by finding recurring wave patterns in financial markets. It is based on the premise that market prices move in cycles that include impulsive and corrective waves.