March 28, 2023
Reading Time:
4
min
Pioneer Markets Review: All The Lies About PioneerMarkets.net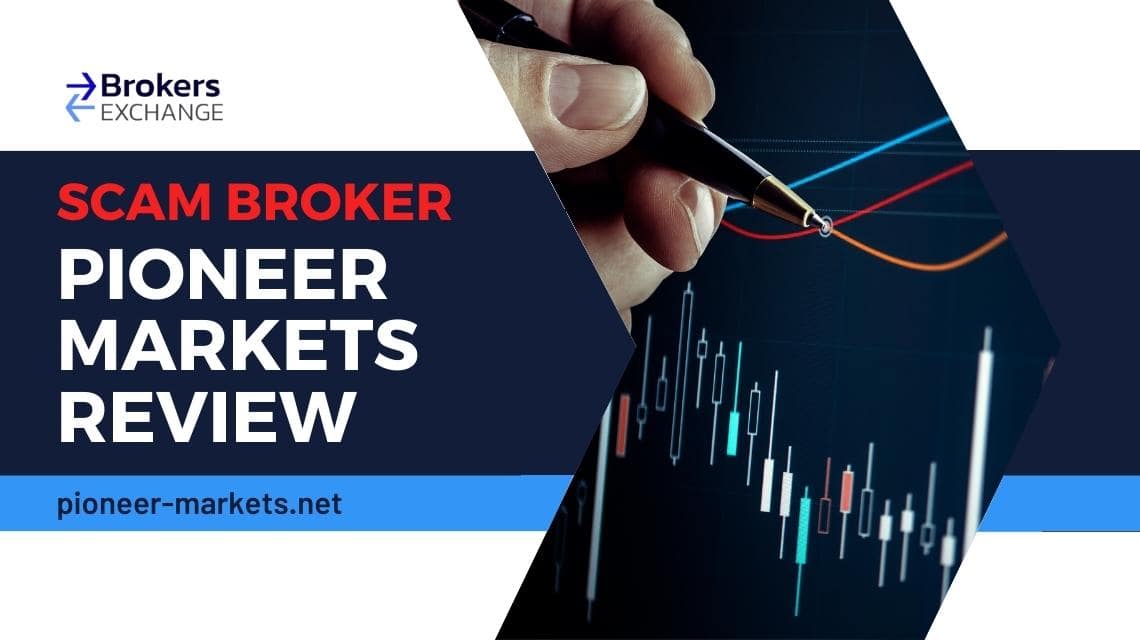 It's like some kind of an old-fashioned film noir, and we're going to be the detectives. Missing transactions? Unpaid withdrawals? Exorbitant fees and non-existing bonuses? All the hallmarks of a good story are there. Even the victims, unfortunately. But we do have a suspect – Pioneer Markets.
The "about us" page on the website is vague and hollow, listing some ideas, visions, strategies… But says nothing about the broker itself. There is no license mentioned, no history as to when the company started conducting business or in what capacity, nothing. There is just an address and an email.
They mention something along the lines of "remaining among the industry elite", which is a laughable claim. They don't have the basic utilities on their website like customer support or education. Elite in their own shady circles, perhaps.
​​What's more, we strongly recommend that you avoid the fraudulent brokers CertaInvest, Roisea, and PredCoin.
| | |
| --- | --- |
| Company | Pioneer Markets |
| Website | pioneer-markets.net |
| Address | Beachmont Business Centre, Suite 174, Kingstown, Saint Vincent, and the Grenadines |
| Email | [email protected] |
| Phone | None given |
| Minimum Deposit | $500 |
| Leverage | Not specified |
| Bonuses | Claimed, not specified |
| Regulation | Unregulated |
| Warning | None currently |
Is
Pioneer Markets a Reliable Broker? Funds Safety and Regulation
One of the first clues in solving our mystery will be the location from which Pioneer Markets are conducting business. Being based in St. Vincent and the Grenadines indicates this might be a scam broker.
This is because St. Vincent and the Grenadines do not regulate any brokerage business. Their main financial regulator, FSA, is quick to point this out on their website. Allow us to quote: "Please be advised that forex trading brokerage activities are not licensed in St. Vincent and the Grenadines."
This is not condemning evidence, though. There are many companies that are registered in St. Vincent and the Grenadines but have obtained licenses from reputable regulators such as the UK's FCA or Cyprus CySEC, and others. There are no licenses listed on Pioneer Markets, which means they are unregulated. They answer no one, and this is condemning evidence.
Pioneer Markets
Platform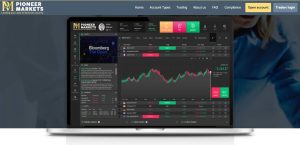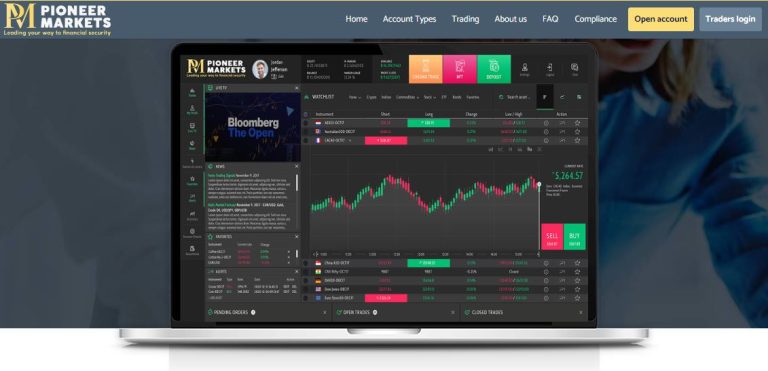 Our second clue comes with trading platforms. Pioneer Markets claims to take a modern approach to trade, and it is, for this reason, they only made an allowance for a web trader and not even a good one at that.
Most regulated brokers worldwide will give their utmost to bring their customers the latest in online trading technology. This is usually high-quality MetaTrader4 or MetaTrader5, with additional proprietary software and trading automation tools. Web Trader is only used as a backup, in case clients can't access their main means of speculation for some reason.
Having only a Web Trader as a method of accessing the online market is beneficial to scammers, of course. By streaming the trading data directly from their own server to the web platform, they can easily manipulate all the charts and numbers at any time. It's a trap.
Pioneer Markets Account Types
Here is another clue, another breadcrumb for us to follow down the rabbit hole. There are no account types to reflect as to how the broker charges for their services. No mention of spread, commission, swap, different market execution, or anything. The only distinction between the accounts is the deposit amount. There is no demo account, only live accounts.
Here is how these accounts are named, and what deposits they require:
Basic: €500 – €9,999 

Silver: €10,000 – € 99,999 

Gold: €100,000+

Platinum: €250,000 – €499,999 

Diamond: €500,000 – €1,000,000

Millionaire club: €1,000,000+
Let's remember that regulated brokers usually require less than €100 deposit, and with some as little as €1 is enough. These scammers are asking for €1,000,000! Get outta here! Are they funding a Moon rocket or something?
Deposit and Withdrawal at Pioneer Markets
No more breadcrumbs, here is the really dangerous part. Pioneer Markets are unregulated and are not subject to any legal restrictions. There is a section named Compliance on their site, which contains long pseudo-legal documentation.
Our staff took our time to read it, and in short, we can tell you it's a scam waiver. By depositing funds you accept these conditions, and any rules the scammers have made up to protect themselves when they take your money.
You will find the methods of depositing funds on this list:
Bank Wire Transfers

Credit Cards

Debit Cards
Pioneer Markets claim to take as long as 45 days to update live accounts. Withdrawals take less time in theory but are subject to very steep fees, or fines as Pioneer Markets call them. Regulated brokers worldwide update their client's accounts almost instantly, with a 48 hours max wait for Bank Wire Transfers.
Unregulated Brokerage Techniques
And now when we put our pieces of evidence together, we can recreate how the scam unfolds. A novice trader decides to invest money with Pioneer Markets and opens an account, thus becoming the victim.
There are 14 days of account approval time and up to 45 days of account update time. The shortest wait time is for Bank Cards. No demo account is available, and a victim must deposit at least €500 to start price-speculating. There is no education to speak of, and customer support never answers their emails.
In the Web Trader, swindlers will manipulate how the market changes are shown to the victim, coercing as much money as possible. It costs upwards of €250 to withdraw money, and Pioneer Markets call this a withdrawal fine. According to the Compliance document, withdrawals take up to 60 days after a 2-day approval wait time. The money may never be paid at all!
Pioneer Markets Overall
Summary
Pioneer Markets is an offshore scam broker based in St. Vincent and the Grenadines. Even though it is a registered company, it is not regulated for the line of work it is offering.
This scammer has exceedingly complicated procedures when it comes to deposits and withdrawals. Prolonged waiting times are also to be expected with these kinds of frauds. Don't waste your hard-earned cash on this scum.
Look for a renowned, licensed broking firm with a good track record before making any investments. Economics is a difficult science, and one should seek education before attempting any financial speculation.
FAQs About
Pioneer Markets
Broker
Is Pioneer Markets Legally Registered?
It is legally registered, but that doesn't mean it is regulated. St. Vincent and the Grenadines do not regulate Forex and other brokers for online trade.
How Secure is the Pioneer Markets Broker?
Pioneer markets are a dangerous predatory entity. Stay away from these frauds.
Does Pioneer Markets Have Hidden Fees for Withdrawal?
Yes, there is a so-called withdrawal fine which costs €250. Knowing this is a scam, it stands to doubt any money will arrive at all.