September 15, 2023
Reading Time:
5
min
TradingFunds Review: In-depth Evaluation of The Firm's Operations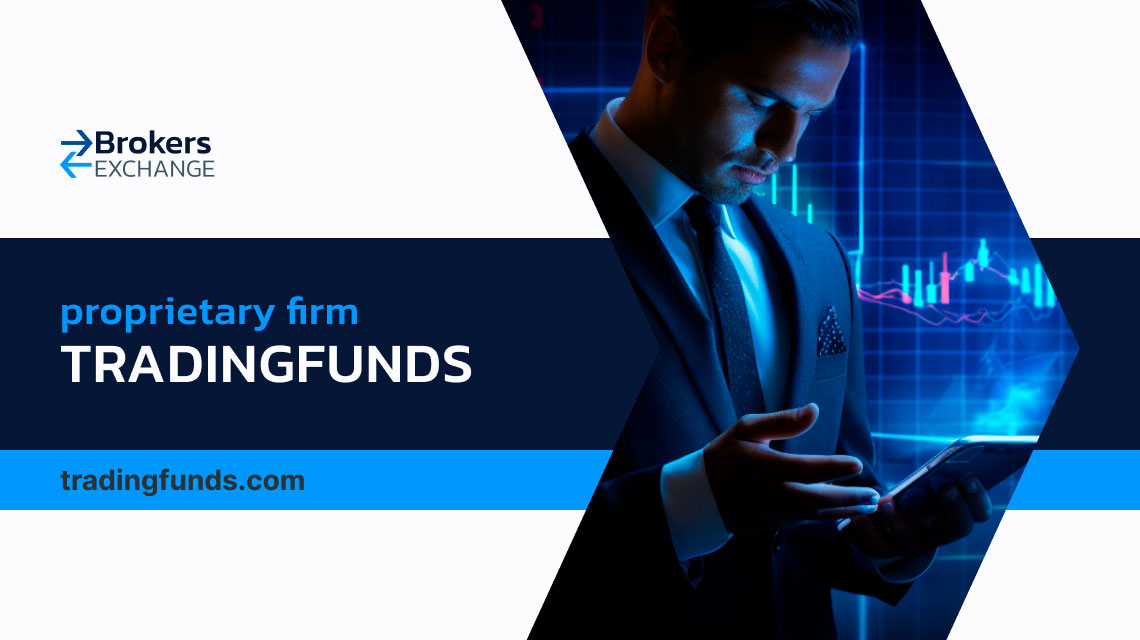 Prop firms are becoming more and more popular and being a funded trader is beneficial, especially for beginners. Our TradingFunds review will introduce a prop firm working with a regulated brokerage, with a proven track record of paying profits. But are they a good option for you? 
For more information, stick around so you can learn about prop firms and what they need to have to be considered reliable. In the meantime, check Clair Capital, a broker you should definitely avoid. 
Who Is TradingFunds?
Founded in 2023, TradingFunds is a proprietary trading company that offers traders an effective evaluation method. A trader who completes the evaluation is then qualified to get funds of up to $2,000,000. They offer a one-step evaluation that is easily done online and once you get your funds, you can start trading right away.
Every 30 days, traders must complete at least one trade. TradingFunds can close a trading account if it is dormant for thirty days or longer. TradingFunds is associated with Eightcap, a regulated broker, offering traders a sense of security. Keep reading to learn more. 
TradingFunds
Reliable Broker Must Have
Legal name
TradingFunds

Transparently displayed in the disclaimer or legal documents

Regulation
Regulation not expected

Within your legal jurisdiction – local regulator

Registered in
Emirates Financial Towers, Office 28

DIFC, Dubai, United Arab Emirates

Your country or the country whose license applies in your legal jurisdiction 

Established
2023

The older the domain – the higher the possibility the company is trustworthy

Website
tradingfunds.com

Domain should be from local or international zones, no .xyz, etc.

Financial Authorities Warnings

None

Contacts

[email protected]

Call Back Option

Web Form

Live Chat

Phone, email, social media, web form

If a withdrawal is possible
Possibly

Yes

Fees

Transparent fees – list of spread and commissions

If Active on Social Media
Yes

Often present on social media

Investor Protection
No

Compensation fund
Regulation Info
TradingFunds doesn't handle the client's funds, doesn't trade on behalf of their clients, and doesn't operate as a broker, therefore, regulation is not required. In general, if a prop business only trades through a regulated broker and does not handle customer funds directly, it may not require separate regulations for its trading activities. In this instance, regulatory compliance is primarily the broker's responsibility.
The client's accounts are managed by Eightcap, a regulated brokerage company holding licenses from authorities including ASIC in Australia, FCA in the UK, CySEC in Cyprus, and SCB in the Bahamas. 
TradingFunds Profile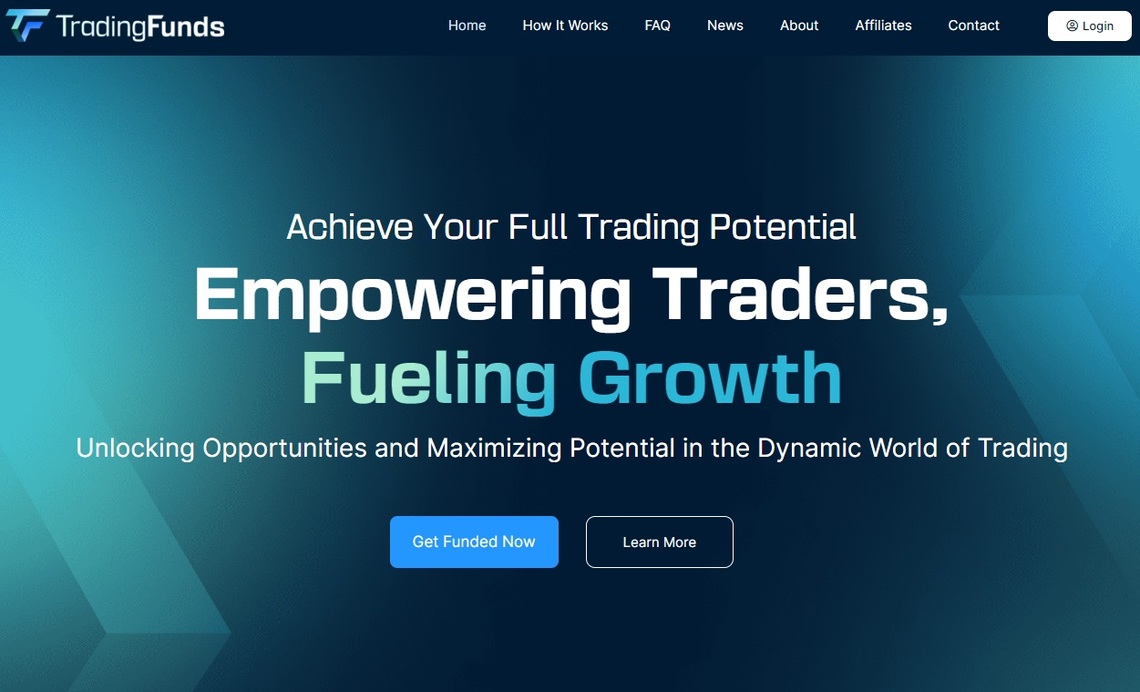 Traders will gain access to a real trading account with the same account balance chosen during the TradingFunds Evaluation once the it has been successfully completed. Traders will receive login information for the live account after the results have been validated, at which point they can start collecting up to 80% of their earnings. For those who are interested, an extra add-on that raises the profit share to 90% can be purchased.
It should be mentioned that there are no possibilities for increasing the live trading account's account size. As a result, while requesting the TradingFunds Evaluation, traders are urged to select the proper account size. Through the TradingFunds Affiliate Program, individuals or groups can make money by marketing our goods and services and generating sales using their personal affiliate links.
Trading Platform

MetaTrader 4, MetaTrader 5, TradingView

Account Types

$25,000, $50,000, $100,000, $200,000

Financial Instruments On Offer

Commodities (Crude Oil Futures, Gold Futures, Natural Gas Futures)
Forex (EURUSD, GBPUSD, JPYUSD)
Equity Index futures (E-mini S&P 500, NASDAQ-100, DJIA)
Interest Rate futures (10-year U.S. Treasury Note Futures, Eurodollar Futures, 30-year U.S. Treasury Bond Futures)
Energy Futures (Heating Oil Futures, Natural Gas Futures, RBOB Gasoline Futures)
Agricultural Futures (Corn Futures, Soybean Futures, Wheat Futures)
Metals (Silver Futures, Copper Futures, Platinum Futures)

Maximum leverage

1:100

Minimum Deposit

No deposit

Commissions/Bonuses

10% discount

Mobile app

Yes

Desktop app

Yes

Autotrading

No

Demo account

No

Education or Extra tools

None
Is TradingFunds Safe To Trade With?
Since regulation is not really expected with prop firms, the important thing to look out for is if they are working with a regulated broker. Eightcap is a fine brokerage company and in collaboration with TradingFunds, you can hope for a safe trading environment. They also offer popular MT4 and MT5 platforms, which are considered reliable since they exist. 
Traders Share Their Experiences
39 reviewers in all on Trustpilot provided feedback on the TradingFunds prop company. Given how new they are to the market, a total score of 4.4 is great. 8% of the broker's reviews are negative, despite the fact that there are more traders praising the company for its good work. 
The negative reviews uncovered hidden rules imposed by the broker and after the trader complained, they were blocked from their account. Another trader was accused of violating the company's rules, revealing an illogical pattern. 
Who Are the Traders They Cater To?
Countries like the United States, the United Kingdom, India, and Vietnam make up the majority of TradingFunds' clients. It's no wonder they attract traders from different sides of the world. Unlike FXGlory, Eightcap operates regulated and your funds are in a safe place. 
Overall, the prop firm is reliable and, more importantly, is working with a regulated brokerage. 
Deposits and Withdrawal Methods
Credit and debit cards, PayPal, and cryptocurrency are accepted as payment methods at TradingFunds. All traders receive the payment via Deel unless Deel is unavailable in your country. Then, the profits will be settled using cryptocurrency and PayPal. 
Traders have the flexibility to request profit payouts through their trader dashboard. Those requests are limited to once every 14 days. To initiate a profit withdrawal, traders simply need to select the "Withdraw Profits" button on their trader dashboard and enter the desired withdrawal amount.
When a withdrawal request is made from TradingFunds, the profits will be credited to the trader's Deel account. From there, the trader can withdraw the funds using any of the available methods provided by Deel.
Weighing the Pros and Cons
Pros
Cons

No time constraints for trading days

80/20 profit share

Weekly payouts

Straightforward trading rules

Overnight hold

No lot size limit

New in industry

Add-on purchase required

Concerning reviews
Can I Make Money While Trading Online?
Online trading can be profitable, but success isn't always a given. Our AI bot steps in to help with that. It uses sophisticated algorithms to evaluate previous prices and chart data, giving you useful information to help you make trade decisions. Do you want to increase your trading potential? Use our AI bot right away!
Sign up for a free trial program and get the system 20 days free of charge. Note, we only take the 100 quickest subscribers for the Early Bird promotion, so make sure you're one of them!
FAQ Section
What is TradingFunds?
TradingFunds is a prop firm based in the UAE, working in association with Eightcap, a reliable and regulated brokerage.
Is TradingFunds Trustworthy?
The company is working with a regulated brokerage, hence, it should be trustworthy.
When did TradingFunds start?
TradingFunds started working as a prop firm in 2023.