August 12, 2023
Reading Time:
6
min
WBandSmith Review – Shady Aspects Of Offshore Conducts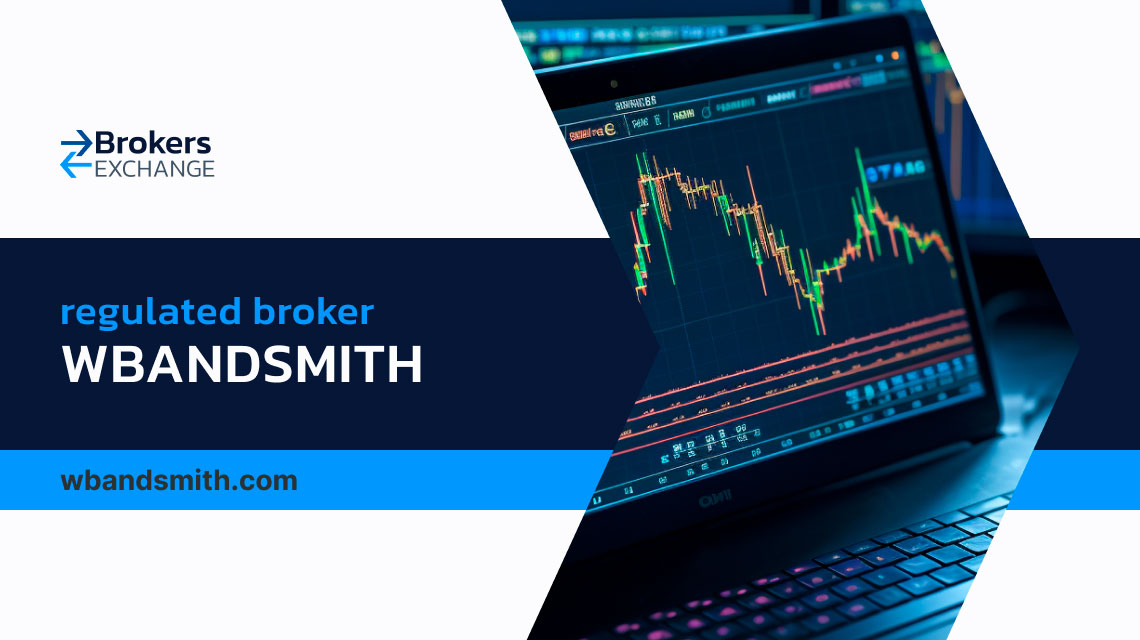 WbandSmith is a brokerage brand, owned by Securcap Securities (MU) Ltd, located in Mauritius and regulated by the jurisdictional regulator. 
Although the trading conditions are remarkable to say the least, we always advise our readers to be alert when choosing offshore firms for investments. This WBandSmith review will elaborate on why caution has to be exercised. 
Company Behind WBandSmith
Securcap Securities (MU) Ltd is the parent company of WBandSmith. Legally registered in Mauritius, the firm's address is Suite 802, 8th Floor, Hennessy Tower, Pope Hennessy Street, Port Louis, Mauritius. The group of companies is said to also include two other entities – Wanakena Ltd and Kalaminion Holdings Limited. 
The latter are registered in Cyprus as they're listed in the Department of Registrar of Companies and Intellectual Property by the Republic of Cyprus. The problem is that neither of those firms are regulated by CySEC – the financial state authority. 
That leaves WBandSmith with an offshore registration and a single offshore license worth as much as a piece of paper it is. 
| | | |
| --- | --- | --- |
| | Broker name | Reliable Broker Must Have |
| Legal name: | Warren Bowie and Smith | Transparently displayed in the disclaimer or legal documents |
| Regulation: | Regulated Offshore | Within your legal jurisdiction – local regulator |
| Registered in: | Mauritius | Your country or the country whose license applies in your legal jurisdiction  |
| Established: | 2020-07-21 | The older the domain – the higher the possibility the company is trustworthy |
| Website: | https://www.wbandsmith.com/ | Domain should be from local or international zones, no .xyz etc. |
| Financial Authorities Warnings: | N/A | None |
| Contacts: | Online Form, Phone, Email, Online Chat, WhatsApp | Phone, email, social media, web form |
| If withdrawal is possible: | Highly unlikely | Yes |
| Fees: | Exact amount if you can find / write hidden fees if not | Transparent fees – list of spread and commissions |
| If Active on Social Media: | Facebook, Twitter, Youtube | Often present on social media |
| Investor Protection: | None | Compensation fund |
Regulation Details
WBandSmith is obviously a gray zone brokerage house with loose regulatory status. Mauritius has a financial regulator – Financial Services Commission (FSC) that doesn't impose strict regulatory expectations towards newly registered brands. 
The problem with such brokers isn't just in their legal status. Issues reach much deeper and on all levels of their conduct: supervision is weak, companies easily register new brokers, trading conditions are unchecked and there's no limitations on them. 
Lastly, security measures and weak funds' safety cannot compare to the premium safety conditions of Tier 1 brokers. That's why we advise you to reconsider investing here, and choose a better regulated broker instead.
WBandSmith at a Glance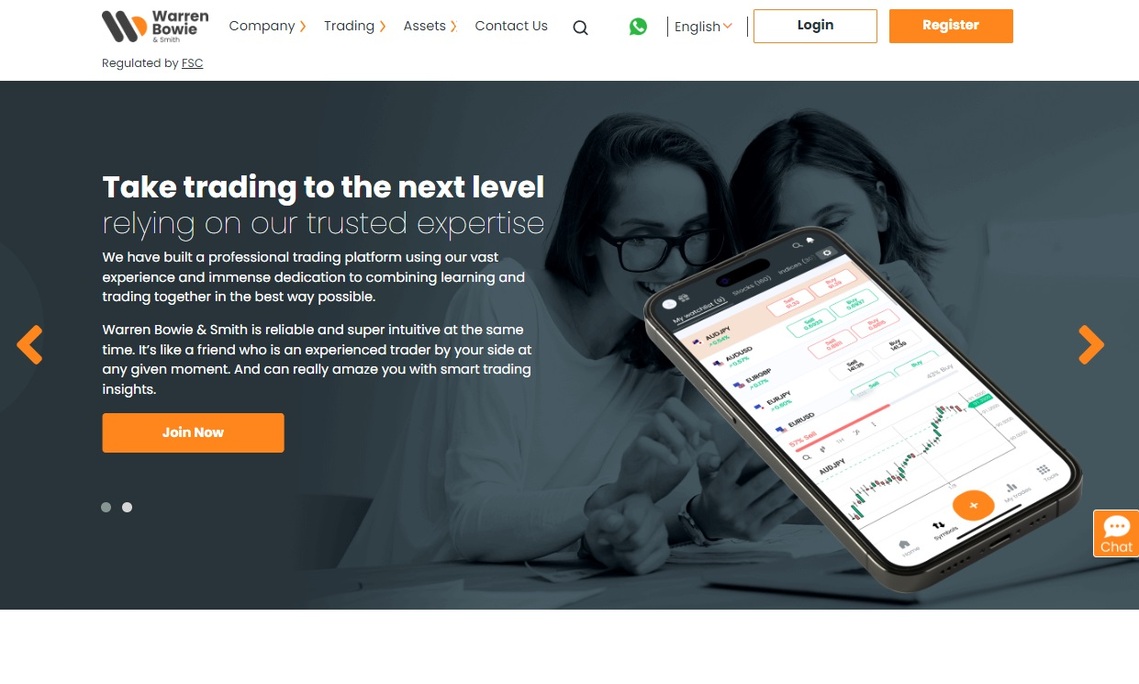 Opening a WBandSmith account wasn't as easy as advertised. The firm is quite restrictive when it comes to certain countries, that's one. Secondly, our trading account wasn't immediately approved, so we immediately had no chance to truly verify the site statements about trading conditions. 
After registering for an account, investors have to deposit a minimum of $200 to unlock all of the site features. Desktop app was inaccessible, while the mobile app offered is an anonymous Xcite Mobile Trading terminal only available on iPhones. 
Undoubtedly, spreads are quite attractive, starting from 0.4 pips on EUR/USD, with the maximum leverage of 1:100. However, such high leverage isn't recommended to novice traders. Instruments available are the basic and most popular asset groups.
GLE Markets offers somewhat similar trading parameters – but they're just as unsafe.
Trading platforms:

Xcite

Account types:

Live Trading Account

Financial Instruments On Offer:

CFDs on Shares (Amazon, Apple, Google, Facebook, Tesla)

CFDs on Commodities (metals, natural gas, and crude oil, different types of grain)

CFDs on Indices (NASDAQ, Russell 3000, FTSE, Dow Jones, S&P 500)

Currency Pairs (EUR/USD, EUR/GBP, USD/JPY, USD/AUD, CAD/USD)

ETFs (corporate, state, government, and local bonds, commodities)

Maximum leverage:

1:100

Minimum Deposit:

$200

Commissions/bonuses:

Not available

Mobile app:

Xcite Mobile Trading

Desktop app:

Xcite Desktop App

Autotrading:

Not available

Demo account:

Not available

Education or Extra tools:

None
Funds' Safety Not Guaranteed
As every offshore broker, licensed or not, WBandSmith cannot be easily trusted. In order to obtain their license, the broker wasn't required to provide segregated bank accounts for safe-keeping of clients' funds. 
Furthermore, as seen from the basic trading parameters, risk-reduction methods also weren't implemented. These include negative balance protection and leverage ratio restriction.
Additionally, Tier 1 regulators all demand brokers to form compensation funds in case of the broker going bankrupt. If you enter a dispute with this broker, you'll have no protection from the Financial Ombudsman. 
One other example of a company with no safety measures installed is Solana Markets.
Reviews Aren't Flattering 
The WbandSmith Trustpilot page remains an unclaimed profile with low rating and general score being 2.4 out of 5. This signifies how discontent their customers undoubtedly are. These are some of the comments posted:
"Before depositing 200$ there were frequent calls. Once deposited, no calls. After complaints ome called and showed how to do buy and sell. But I did not learned how to docstoc loss and other tricks of trading. I sat for a long time and made 1000 $ profit. But on a sudden fall of the market all money lost. No contact number to ask questions or to contact. No emails other than a general correspondence mail. KYC verification never finishes. My experience is that I lost my money. They asked to deposit more frequently…"
"Pls be aware… It turns out that it was only ever a demo acct. My with drawals were initially approved, but when I sought to withdraw larger sums, they were rejected, and I was instructed to deposit so-called "tax" into a wallet instead! Since when do taxes operate in this manner? I wrote to FCA and they responded by telling me I would never get my-money back and that Fivoro had evidently conned many people before. Don't be duped by the numerous phony reviews"
Client Attracting Tactics
WbandSmith displays common methods that persuasive sales agents employ to capture the attention of their potential new customers. These usually refer to repeating phone calls even after you've made it clear you were not willing to invest. Kacapital Emporium is a firm manifesting the same tendencies.
However, if you show even the slightest interest, the phone calls, emails and messages will only increase in numbers. Especially suspicious if they seem overly profitable, the conditions and deals that these agents propose aren't really what works in practice and what WbandSmith really offers. So beware who you trust. 
If you need additional support in choosing the right broker for yourself, please do not hesitate to contact us for more details.
Vague Funding Methods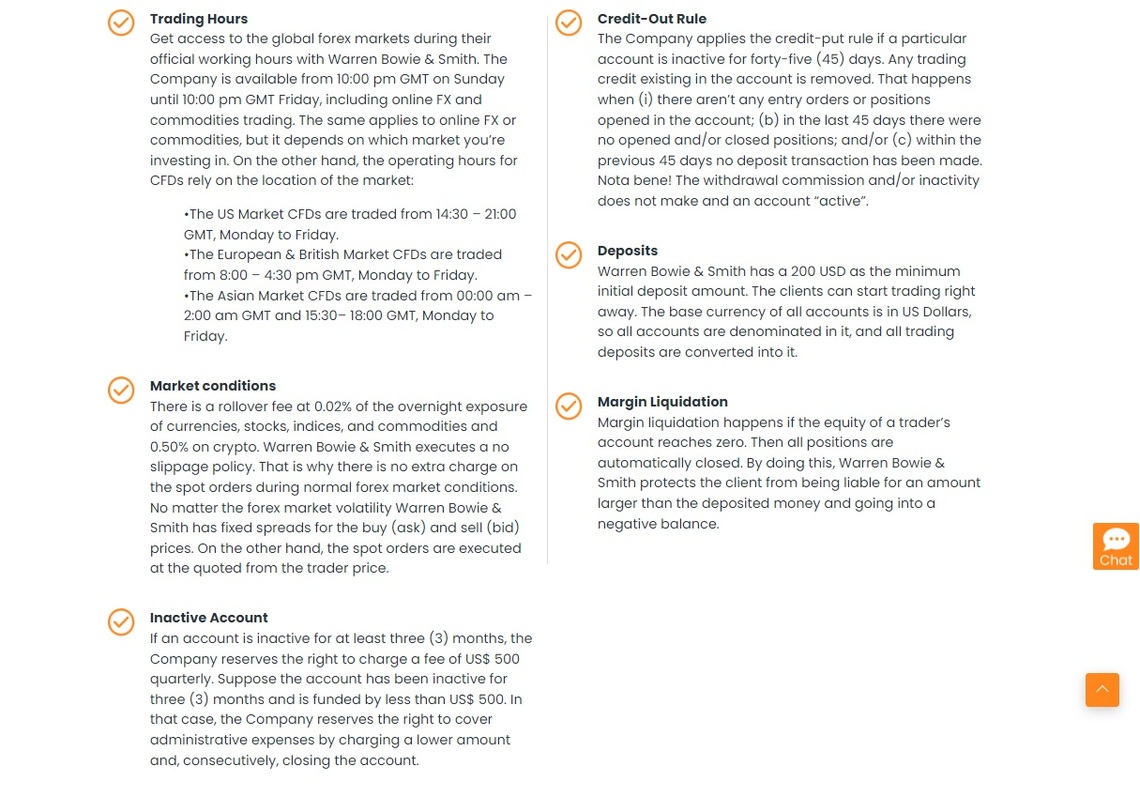 Unhelpful customer support wasn't thrilled to help us learn about the transaction channels available at WbandSmith. Without access to the trading zone, we couldn't determine how the deposits and withdrawals were done at all.
The website lists several payment methods like Visa, MasterCard, Maestro, Bank Transfer, ApplePay and GooglePay but that is not in any way confirmed. Withdrawals via wire transfers require a minimum amount of $100. 
The Terms and Conditions document states that "Company reserves the right, from time to time, to set minimum withdrawal amounts at its sole discretion".
As for the fees, WbandSmith claims to charge none. However legal docs also say that "You agree that you are 
responsible for any bank charges or transfer fees when withdrawing or depositing funds". You choose what to believe.
Reasons To Stay Away
WbandSmith definitely lacks the predispositions that Tier 1 regulatory frameworks impose on brokers. Because this company operates from offshore, they do not implement the necessary security measures and do not display transparency in many aspects. For such reasons, and for the lack of proper funds' security, you should perhaps look for an alternative to WbandSmith.
Final Verdict – Expert Opinion
WbandSmith isn't  suitable brokerage for beginners especially. High risk trades could lead to excessive loss if you're not well versed in risk management strategies. Furthermore, the question about the safety of funds remains.
Whether you want to learn more about this company or any other you're interested in – we can help you. Gathering relevant information and analyzing the work of brokerage houses is what we do best. 
So feel free to refer to us in case you're trying to pick the best broker for you or if you're simply trying to learn more about how certain companies conduct business. 
FAQ Section
What Is WBandSmith?
WbandSmith is a Mauritius-based broker with a jurisdictional license. Our review deals with this firm, but if you want to know more about it, you can contact us anytime.
Is WBandSmith legit?
The broker is only legit locally. There's plenty of more reputable brokers heavily regulated. In case you're interested in learning about them, we provide free consultation.
What Is The Trading Platform Of WBandSmith?
The trading platform at WbandSmith is called Xcite - not a well known or reliable one. For more suggestions with more credible platforms with better performance, contact our support team.